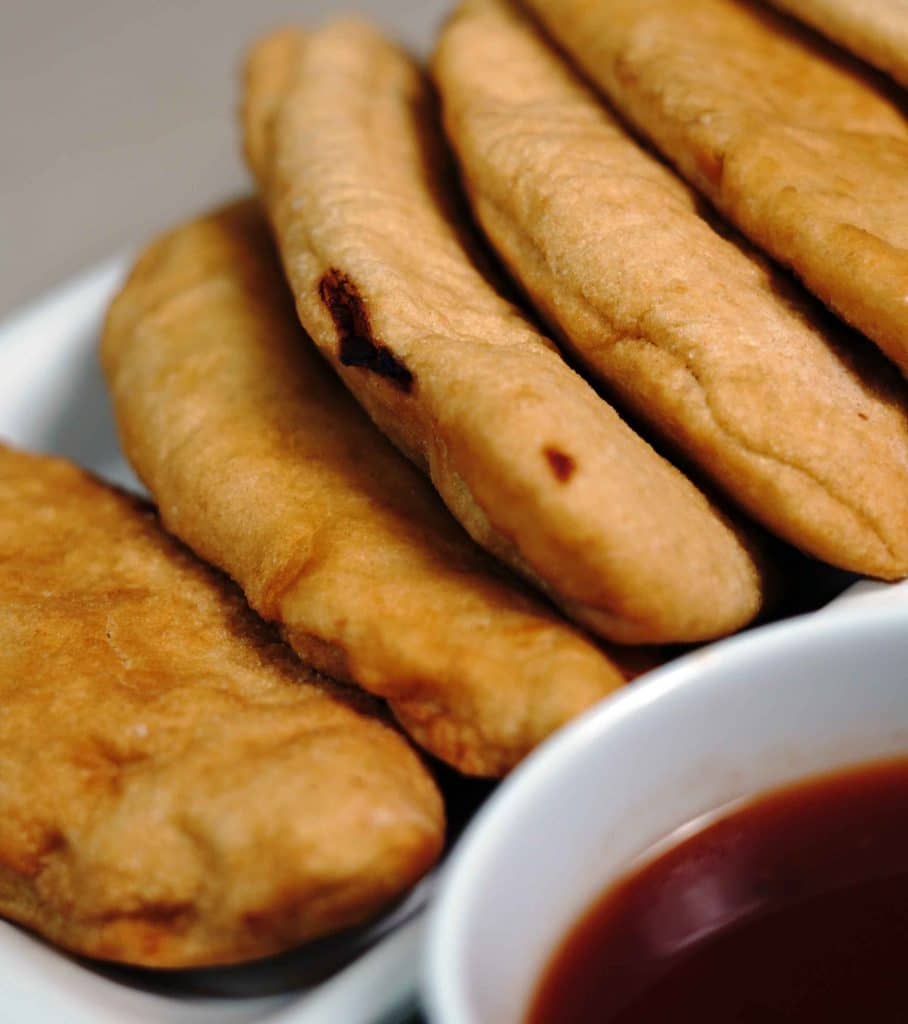 Yield: 8 pies
Dough:
1 ½ cups of Cuisine All Purpose Flour
1 tsp of baking powder
1tsp of instant yeast
¼ tsp of salt
¾ cup of warm water
Filling:
6 potaotes, peeled, chopped and boiled
1 tsp of geera seeds
1 tsp of fenugreek/ mehti seeds
1 tsp of corrinder seeds
2 tbsp of Cuisine Soyabean oil
2 onions, minced
4 gloves of garlic, minced
4 pimento peppers, minced
1 tbsp of chopped shadon beni
1 tbsp of chopped thyme leaves
1 tbsp of chopped chive
Salt, to taste
Cuisine Soyabean Oil for deep frying
Method:
Combine dry ingredients in a large bowl.
Gradually add the warm water to the dry ingredients and gently work into a ball of dough.
Turn the dough onto a lightly floured surface and gently knead until the surface is smooth and no longer sticky.
Set the dough aside, cover with a tea towel and allow to rest for 30 minutes.
In a small frying pan, toast the geera, mehti and coriander seeds until you can hear a popping sound.
Using a mortar and pestle or a spice grinder, grind the toasted spices to a powder.
In the small frying pan, lightly sauté the onions, garlic and pimento peppers until they are translucent. Set aside.
In a large bowl, combine the sautéed vegetables, spices and herbs with the boiled potatoes and mash until smooth. Set aside.
Divide the rested dough into eight even pieces and roll into a balls.
Roll the dough out into a circle and add 2 tablespoons of mash potatoes into one half of the dough. Brush water on the rim of one edge of the dough. Gently fold over the bare side of dough and seal the pie.
Form the remaining seven dough balls into pies.
Heat a large pot of oil and fry pies until golden brown, about 1 minute per side.
Drain on a dish lined with paper towel and cover with a tea towel.
Serve warm.