we kept saying we must go back. this time, we produced more than talk. nuff action!! BLUE FOOD FESTIVAL 2015! glad we went. what an adventure. starting with going to the sister isle with nothing but a return ticket, two cameras and good intentions. but one facebook status and an instagram video later, our good friend gerard from WRAP WORKS scooped us up at the airport and took us to the venue.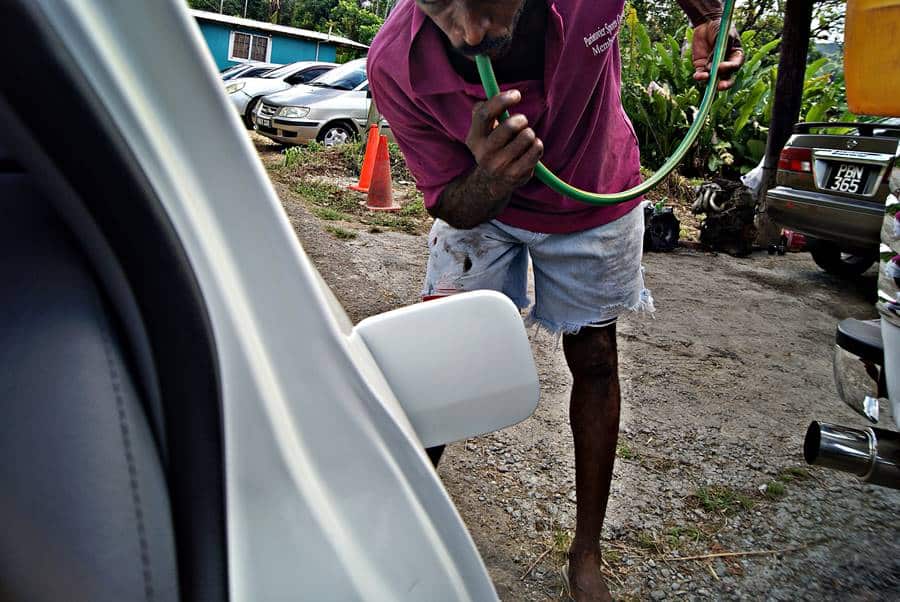 now, when your gas light comes on somewhere on a road in the back of somewhere, between somewhere and somewhere, you know it is officially an adventure. but when a keg of gas pops out of nowhere courtesy the boss of all bosses, one mr. wallace himself (hiding from pics at this point hahaha!!) you learn that tobago is the place to have adventures of this nature.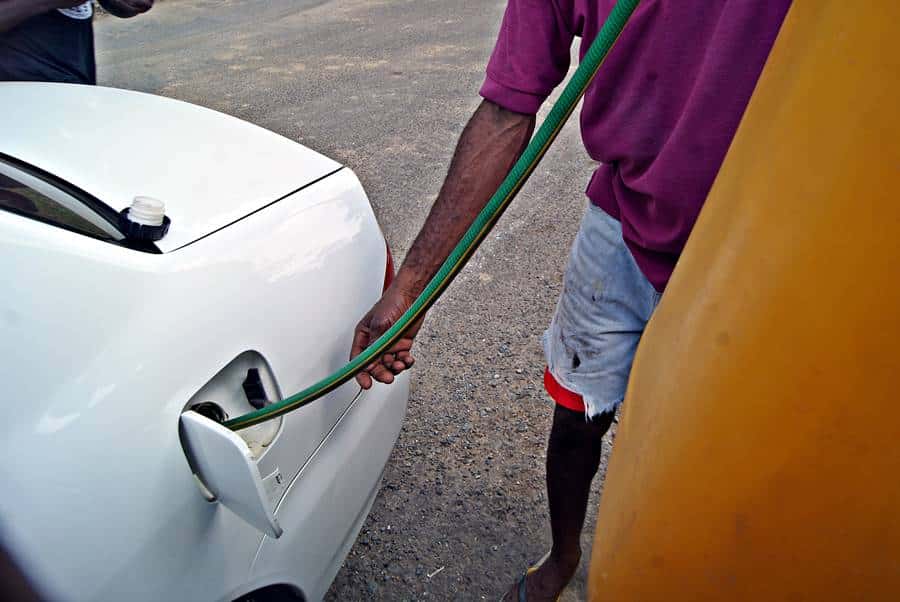 gas light on… air condition running normel!! we fueled up and continued on our way.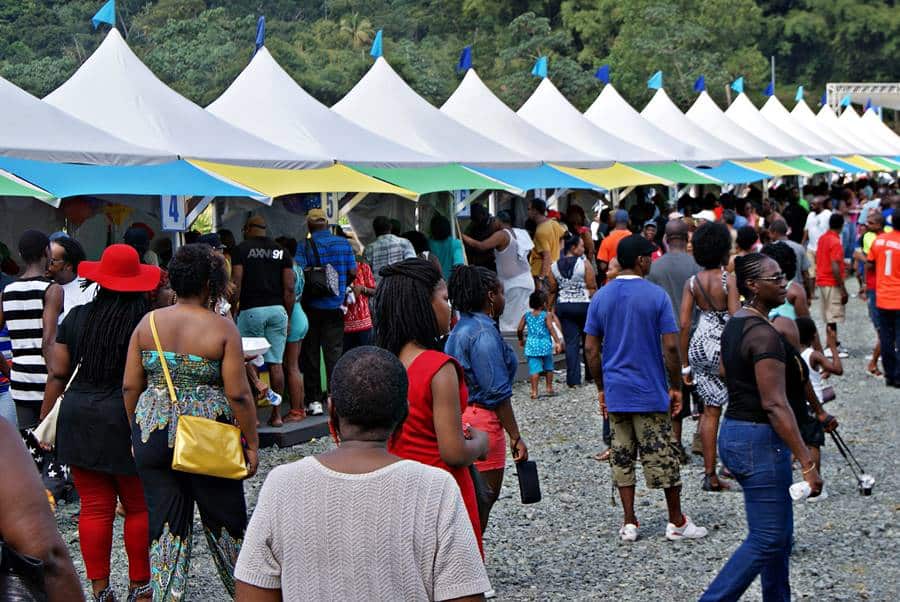 in our opinion, the TBFF is one of the better organized events, at least from the patron's side. you park away from the venue and use a shuttle to get there. this means a lot of traffic and congestion is avoided. it's never really a problem to get there. but of course, not everybody knows how to chill and take time. anyway, nice, spacious layout and a number of booths to sample from.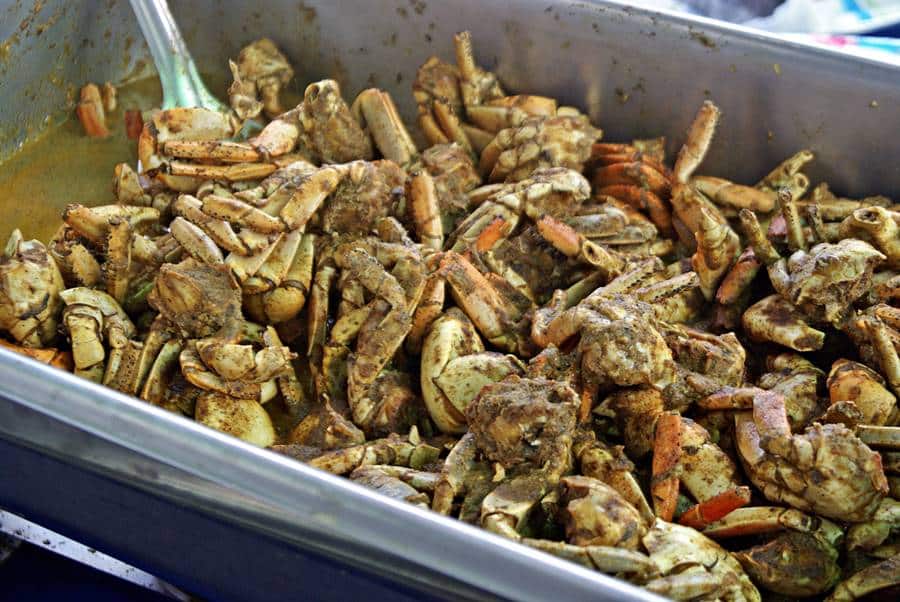 all the usual suspects were there. ting to eat with blue food. yuh curry crab…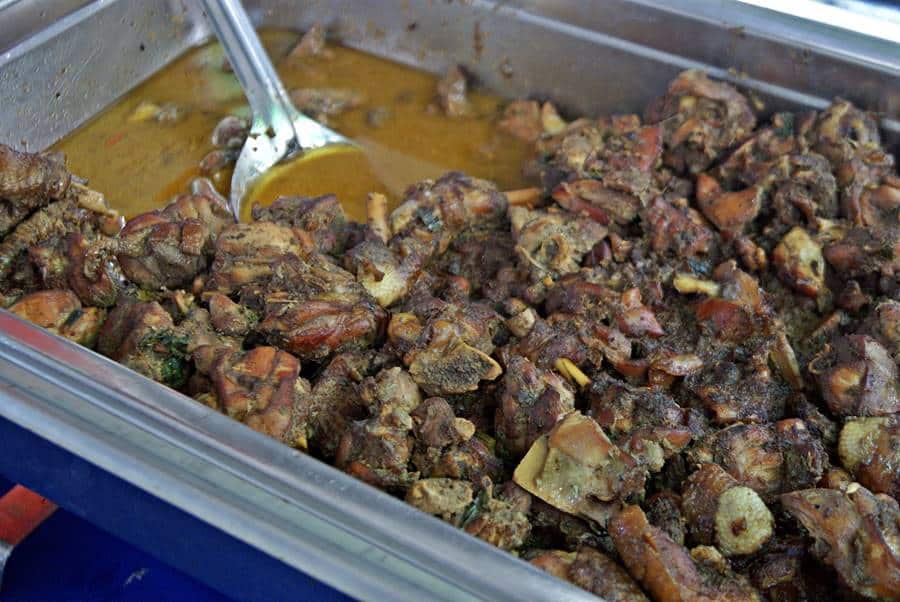 yuh curry stew yard fowl…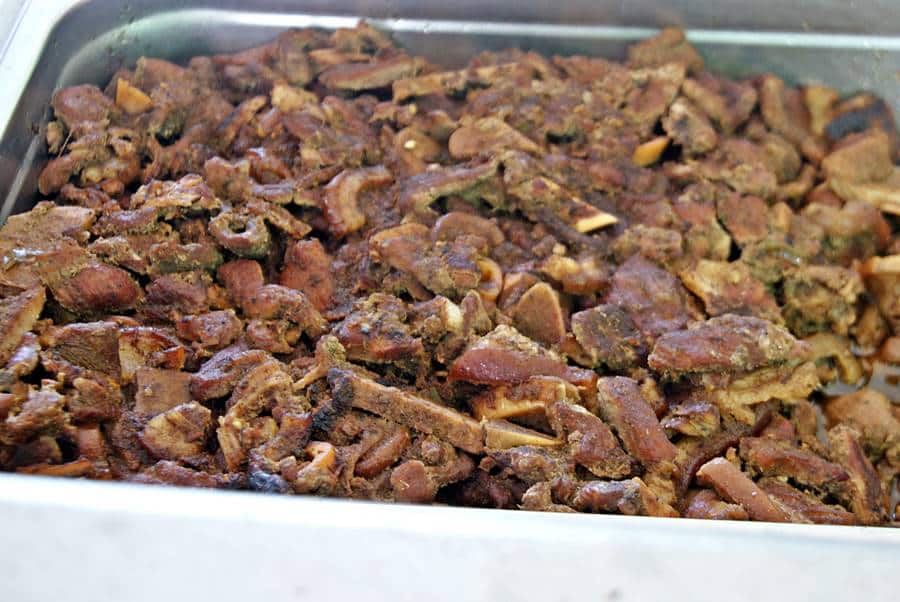 stew pork…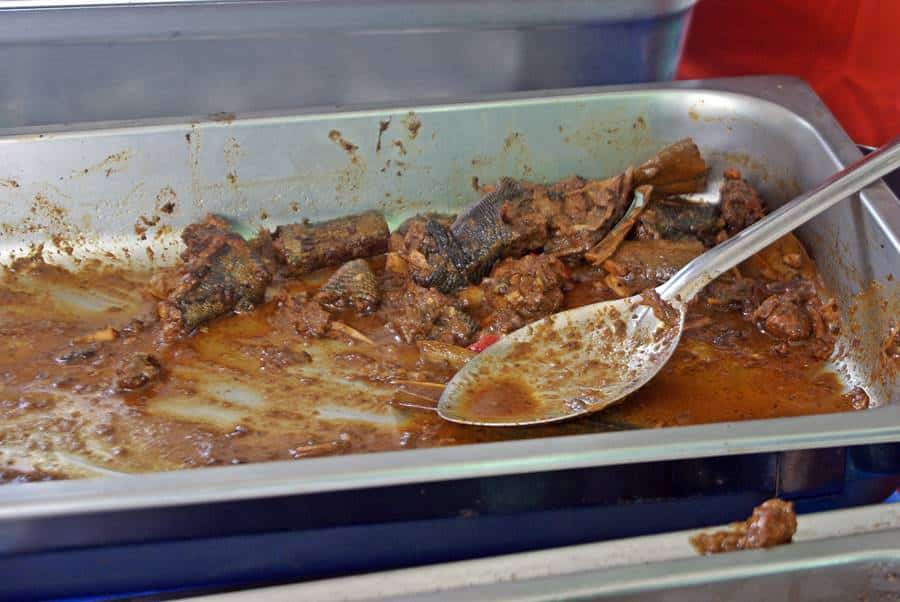 and a variety of wild meat. local meats as we like to call dem.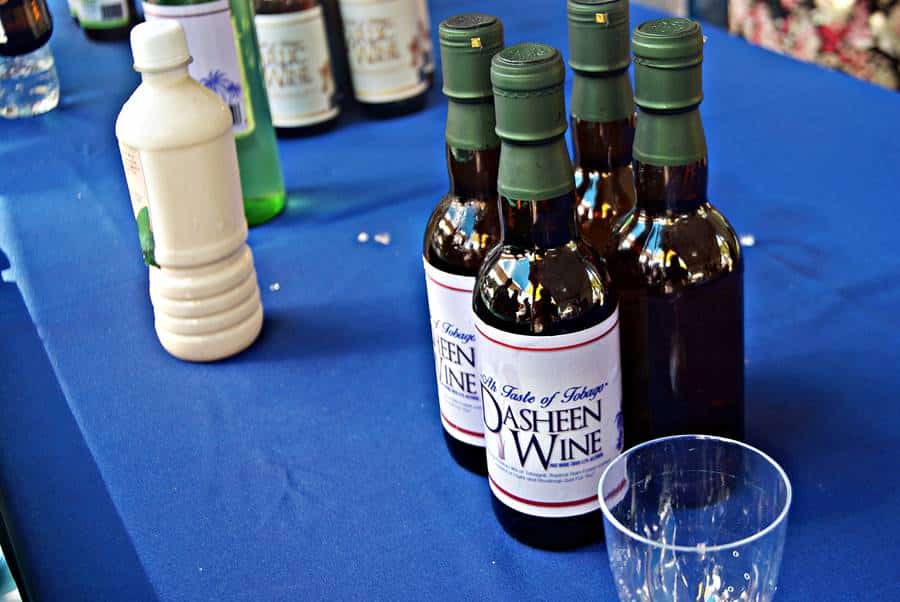 this year we noticed a lot more pastries offered. beef pies, currants rolls and so forth. honestly, they look so similar to a regular pastry offering that they don't even look like innovation. they look more like why will you not make pastry out of dasheen flour? but more visibly innovative were the drinks. the dasheen wine game has escalated to a landscape full of nicely packaged products. and dasheen punch is also now offered in single serve bottles. dat is progress.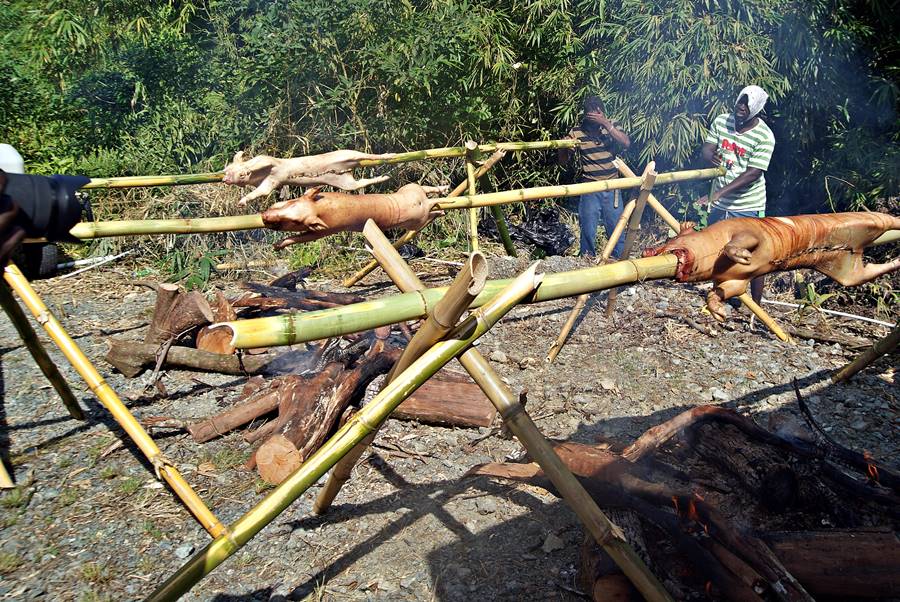 we never saw this at blue food before either. roast pig. but roast pig and blue food is a combo too we guess.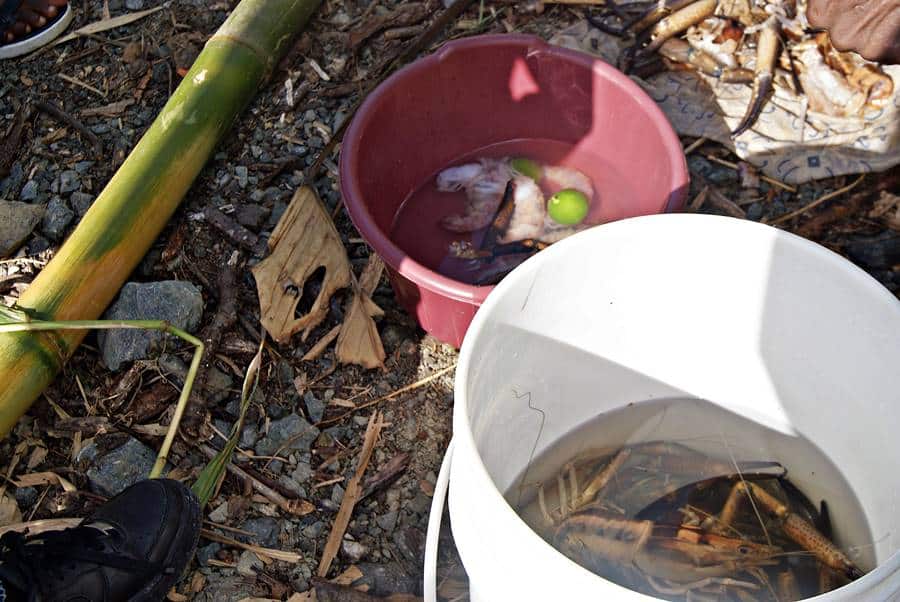 also a first, but understandable, craw fish. these were for a soup of some sort. we suggested that they curry some to go with some dasheen dumpling. the nod head and half smile in return to that suggestion made us feel like it wasn't going to happen.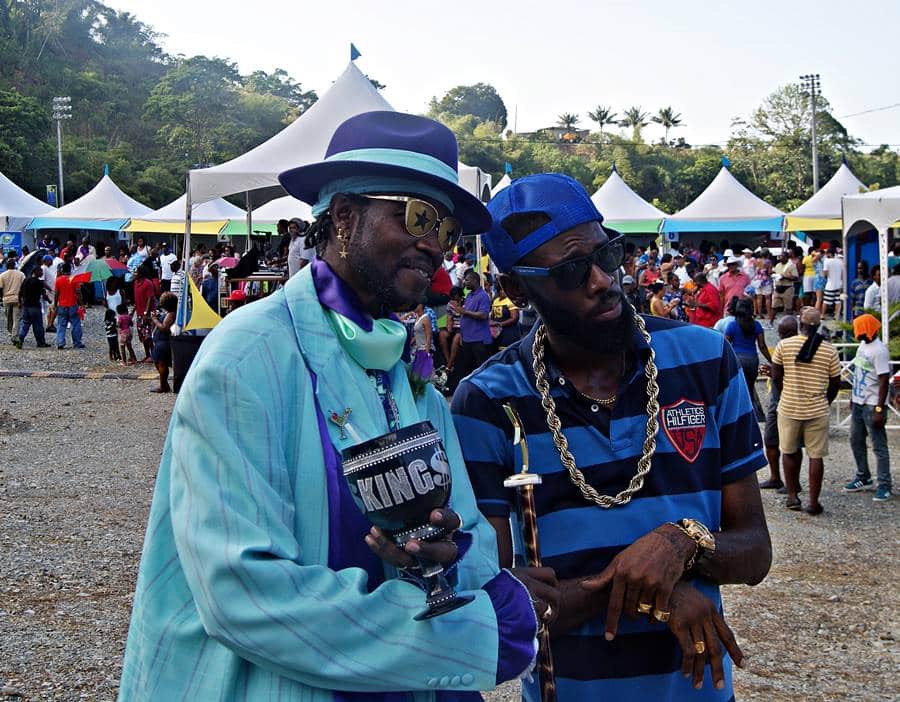 oh! can't forget to mention the event attracted VIPs like sunny bling (right) who hosted the proceedings and other playaz of international ilk.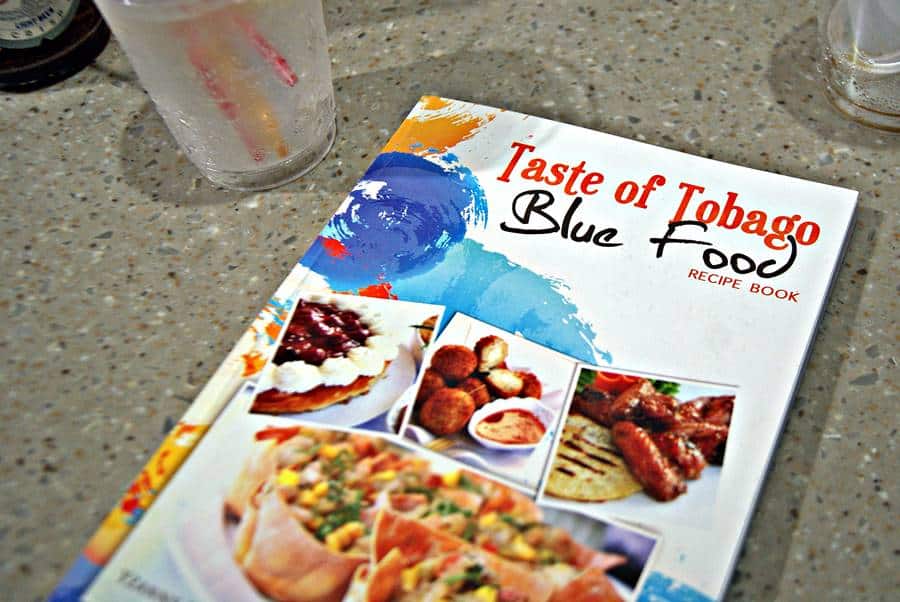 but the thing that put the broadest smiles on our faces was the blue food recipe book. written by  yzanne willams-chance of THTI. documentation is a serious part of development and this is a good sign that people are serious about taking us up a notch. oh… yzanne informed us that the book is available in leading bookstores nationwide. however…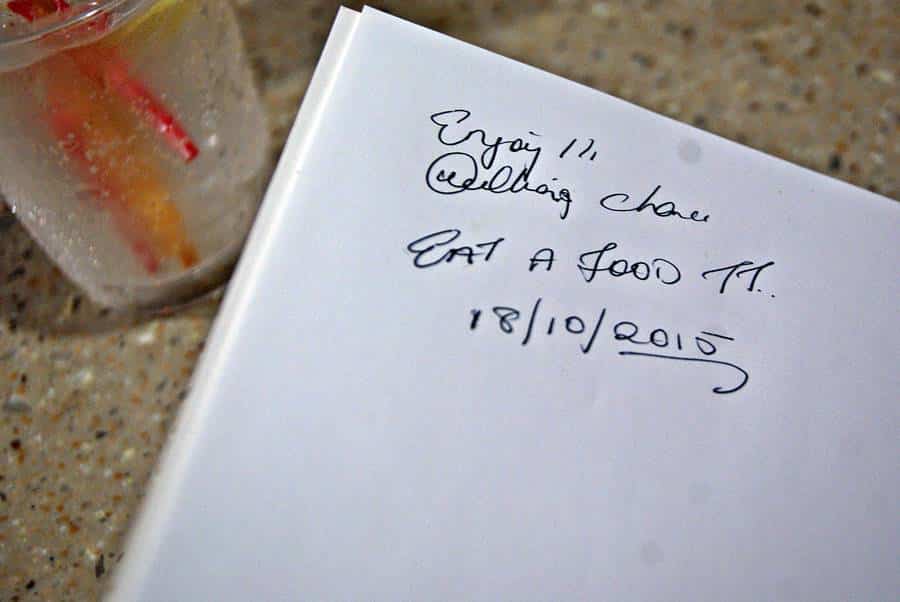 she blessed us with our own signed copy to enjoy. and that we will. after all, we have plenty content to create.
all in all, tobago blue food festival 2015 delivered as it usually does and then some. plan is: make sure and check this out next year.