If yuh think back, you will remember that trinbago had a pretty vibrant food truck scene. we remember a food truck pulling up outside morvant anglican primary school with doubles. the principal didn't really dig dat as the school had a cafeteria that needed the support. at qrc there was a chinese food truck with a cheaper alternative to the canteen. and somewhere between, there were spots like moonlighting bbq around the QPS that always attracted large crowds on a saturday night. it's not really a new thing for us, but it's more like a rebirth. a lot of talk has been going on about it, but finally somebody has stepped up to the plate… or, did somebody bring the plate and we're stepping up to it? semantics we guess.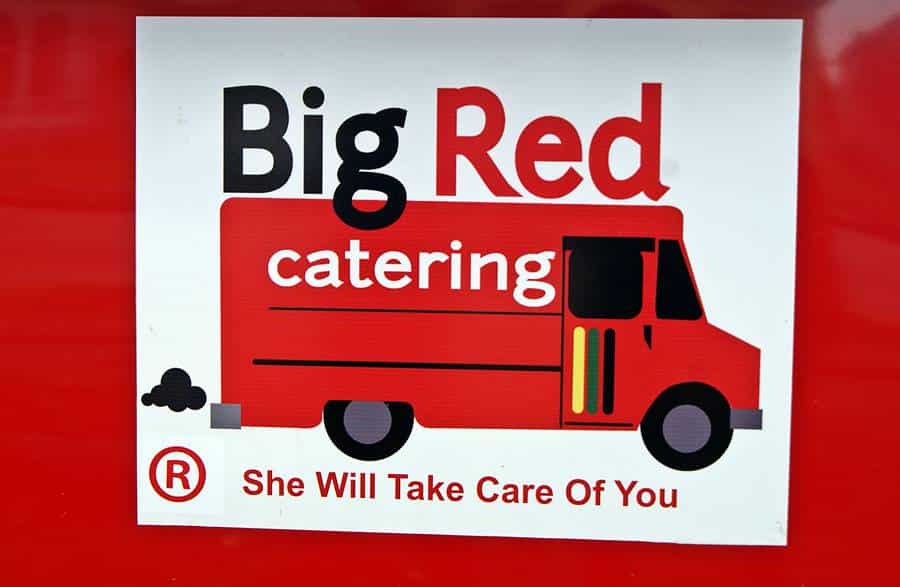 but anyway, enter the BIG RED FOOD TRUCK. philosophy: "food is a lady. she nice. she sweet. and she go take care of you!" and that she did. we were well taken care of.
when the man behind the operation presented himself, we knew we made a good decision to come through. Dawn Abraham; a sir and a gentleman we met a few years ago, early one morning at a fish depot in carenage. now when yuh first encounter with a guy is over quality ingredients… well… as they say, first impressions last.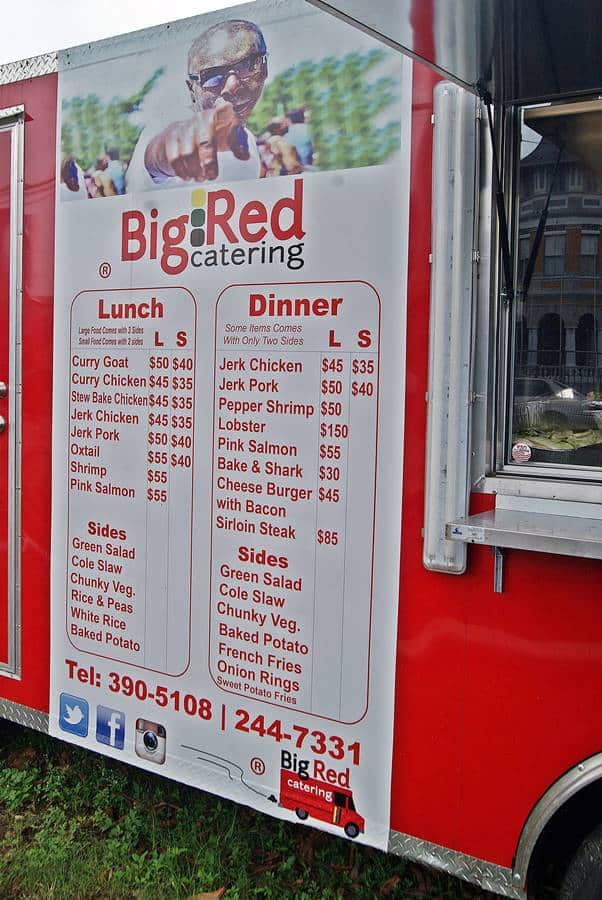 the menu is quite diverse. a trini/jamaican fusion with some u.s. fast food influence thrown in for good measure. and as we were informed, they are all about the customer, so there is some wiggle room in there to get it how you want. noticeably missing from the signage were the opening hours. that's because the opening hours are "until". it's a food truck, so it's about events, locations and essentially just being mobile. but for now, they're bringing some life to the savannah scene from lunchtime. not on the strip, but in a location they were granted permission to use south of the grand stand, on the boarder of the QPS.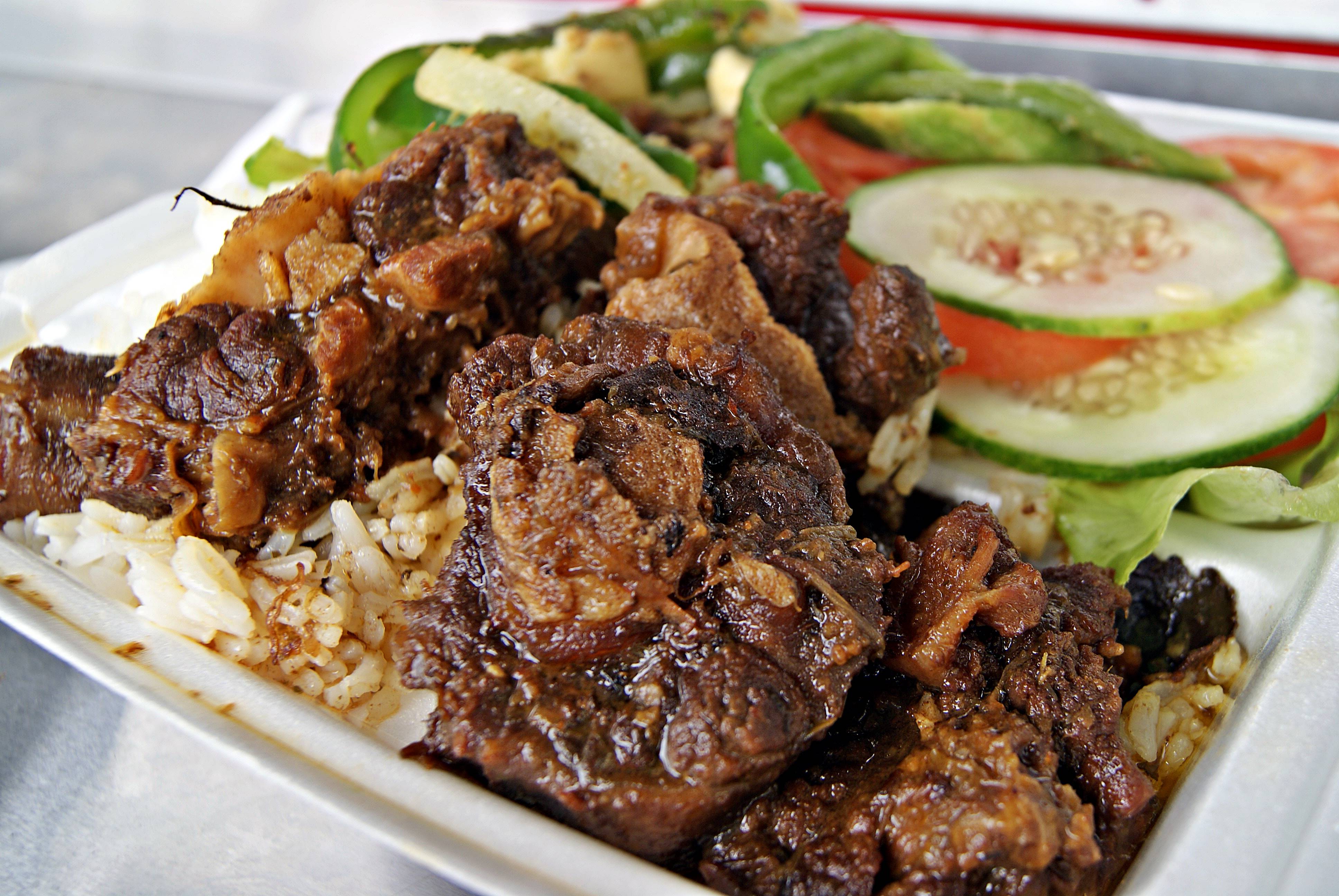 now about that food. nice portion sizes. real justice for a port of spain price tag. and there is evidence that they are paying attention to quality. they did not serve peas and rice on our visit because they were not satisfied with the product they had. we say props for that. but anyway, the ox tail was nice. very good on flavor. the meat was not falling off the bone, but tender and just toothsome enough to deliver the mouth feel good beef does. this, with a balanced mix of seasoning that let the flavor of the meat shine through without being overpowered. served up with rice, chunky veg and a fresh salad. straight up, two meals in a box if you're a fan of moderation. 1 meal if you have no problems with taking a nap after lunch. real talk.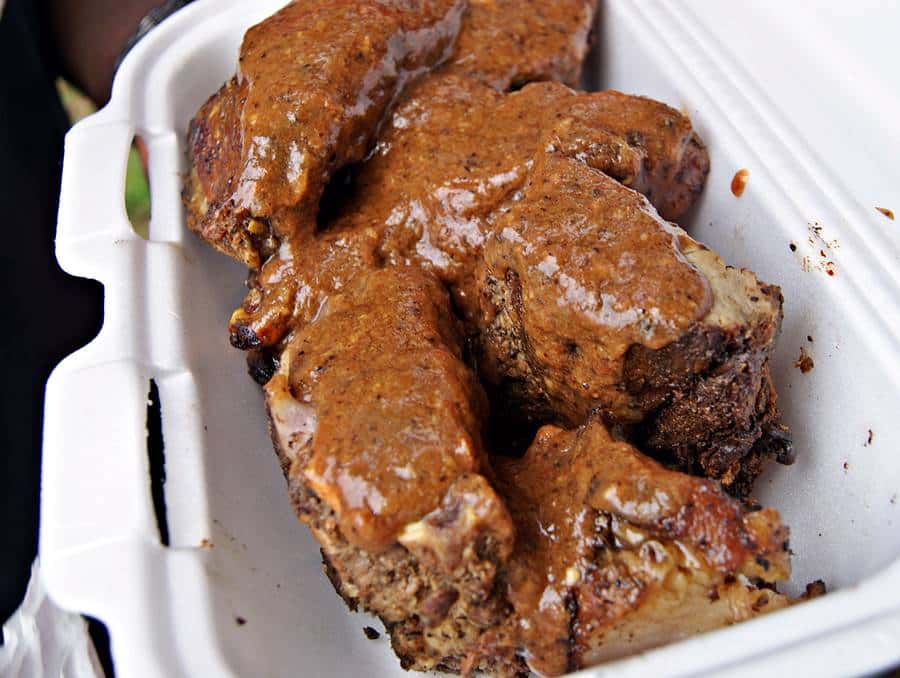 the jerk pork was our introduction to Dawn's secret sauce as we began to call it. it's more like the authentic jerk styling that's about a tasty, spicy blend and not a peppery lava of a sauce. the jerk pork managed to keep us silent for a while.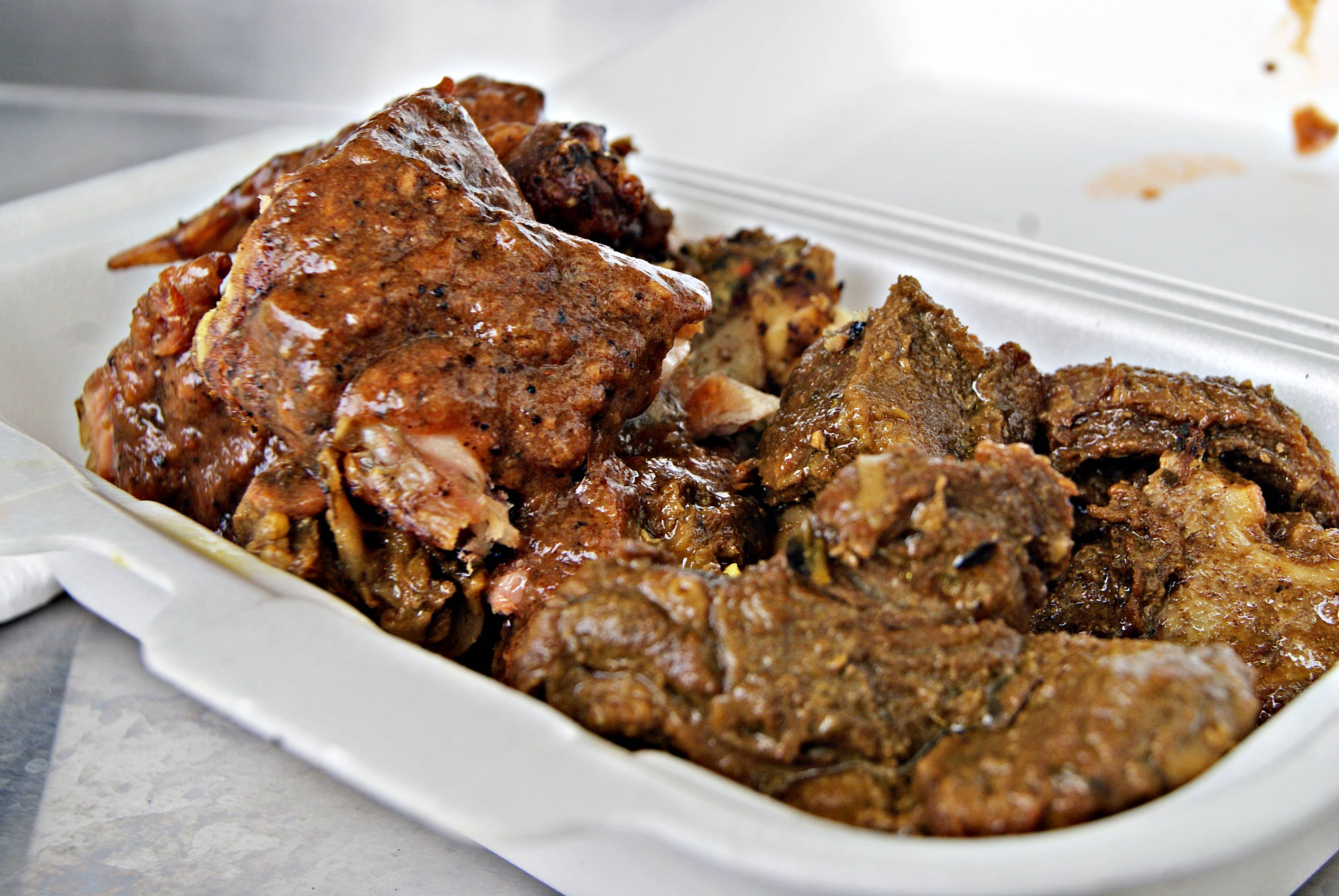 the hands down favorite was the curry goat. yes yes we know… EAF loves curry and we pray daily to the curry gods with praises for bringing us this magnificent thing, but this is not bias. our good friend Sarina of TRINIGOURMET, who has a jamaican mom, was excited to carry some back home for her mom to get a taste. you don't need much more endorsement than that.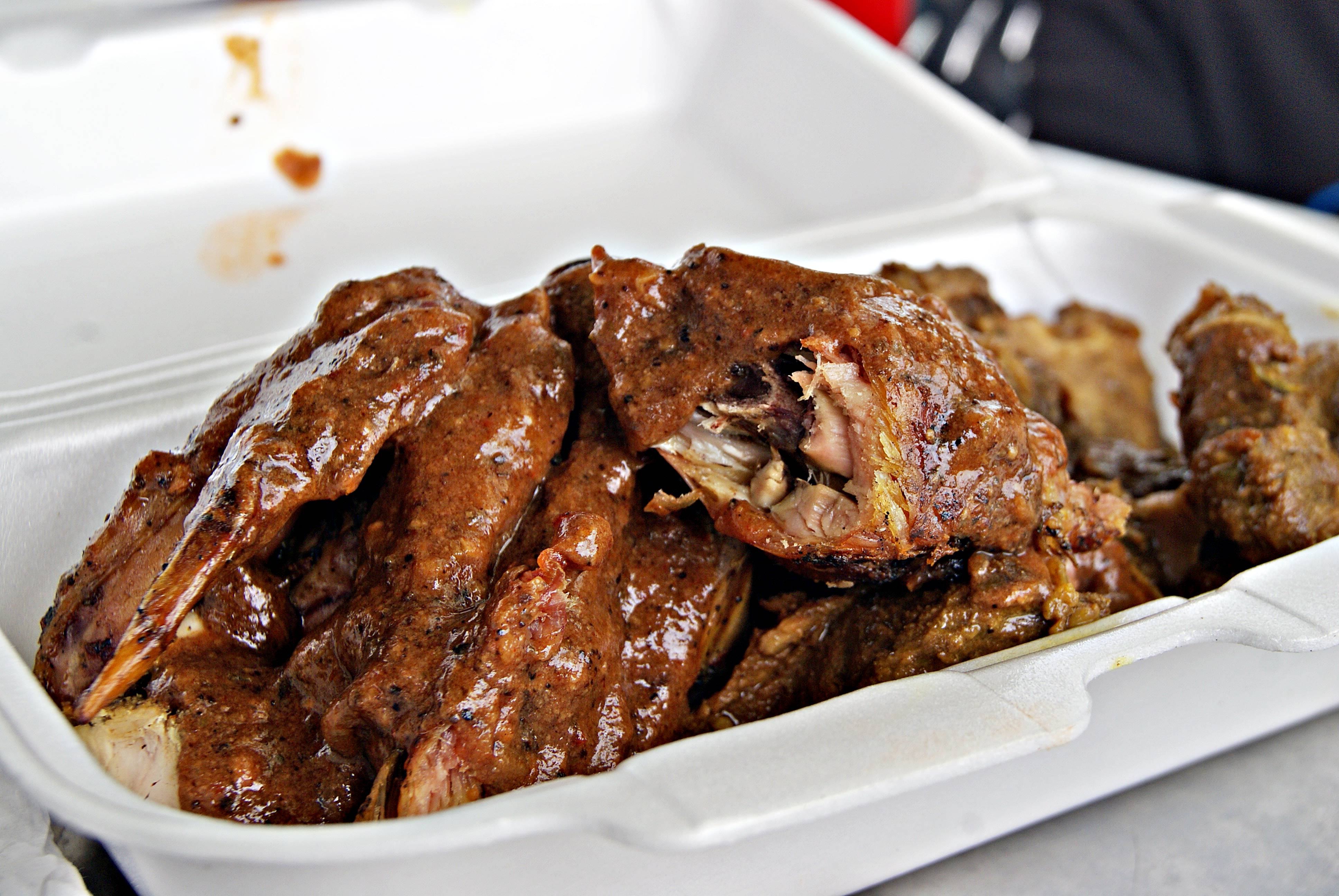 some thought the jerk chicken could have used a little more seasoning. maybe the lack of the signature pimiento wood which we think might not be readily available here in trinidad might be it. but we were fine with it. again, not overpowering spices, but a nice balance of meat and seasoning. what's nice though, is Dawn's attitude is "if yuh doh like it, tell we about it! yuh feedback is greatly wanted!" and that is something to applaud. it means there is a real desire to make a satisfying product.
all in all, if the big red food truck is any indication of what food truck culture would be like in t&t, we're in for a very delicious ride. check out the video for more sights and sounds.