It's Restaurant Week time in T&T. That's as good a time as any for us to join TriniChow on a culinary joyride, talking to a few chefs about our rapidly growing food and beverage industry. We call it ChefChat. This season, as our chefs prepare to entertain the senses of curious, flavor-seeking patrons, we try to understand their philosophies, their style and most importantly, see how they intend to wow the crowds for Restaurant Week this year.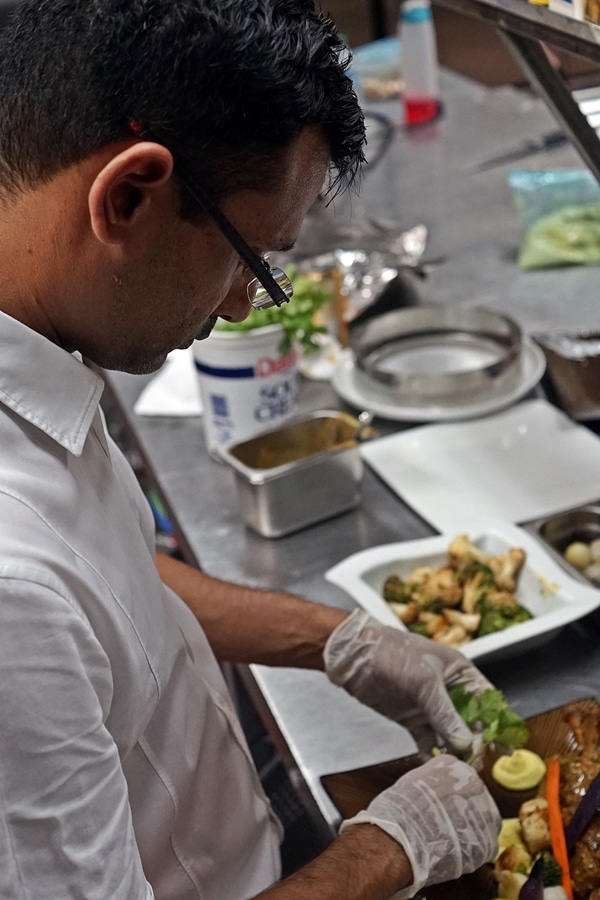 The adventure starts with a cruise down the highway (safely at 80km/hr of course) to the always satisfying Peche Patisserie in Chaguanas. This restaurant features the meticulously executed dishes of Chef Khalil Ali, trained via well-known culinary institutes like the Culinary Arts School of Ontario, Le Cordon Bleu and the French Culinary Institute. Heavily influenced by French and Indian cuisine, he uses a healthy mix of quality foreign and local ingredients in menu items that showcase creativity, skill and passion. It's best described as food that interests him, translated to enjoyable experiences for his customers.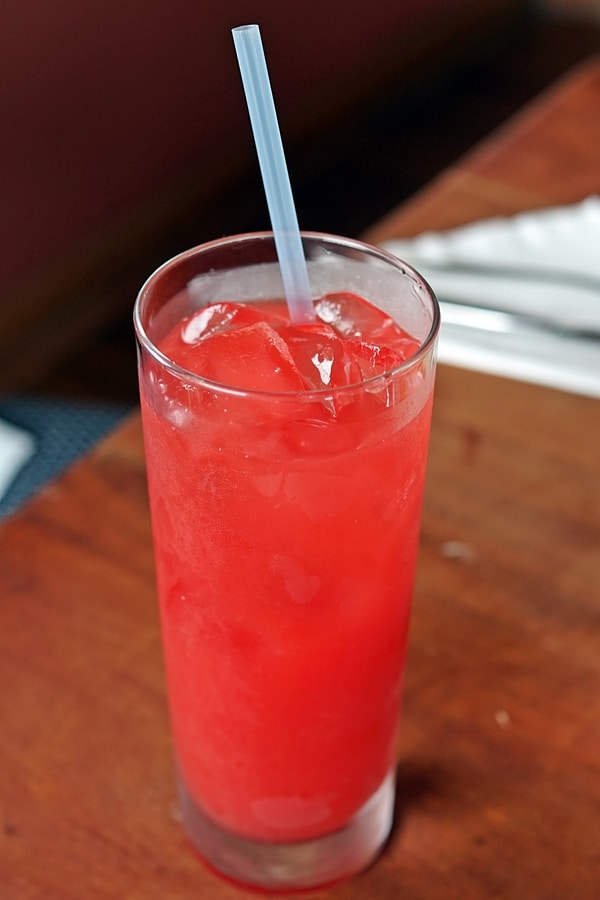 Simple but impressive is the line-up of fresh juices. Few places offer fresh watermelon juice. Peche is one.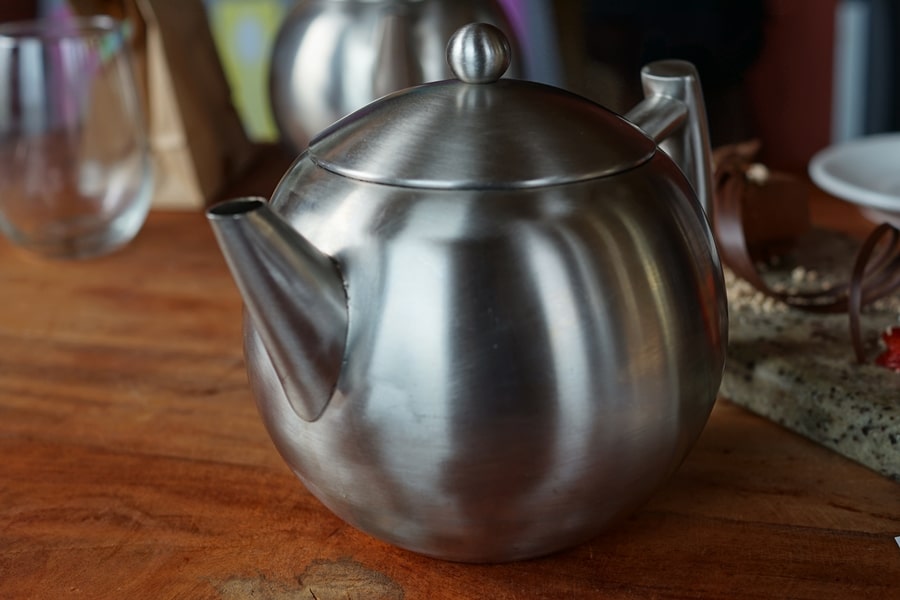 The tea game at Peche (all made in house by the way) is at skill level BOOM, even for the Chai challenged. First off, they have these cool brushed metal tea pots with the built in steeper. Real cool.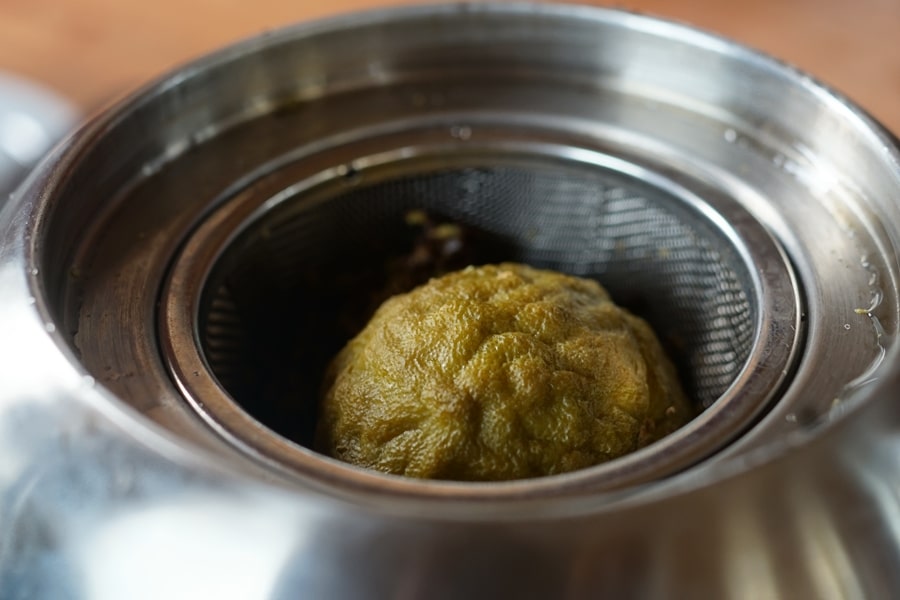 But more importantly, it's not uncommon to encounter something uncommon like freshly cut bergamot infusing in your tea. The aroma is a good time for everyone on the table, tea drinker or not.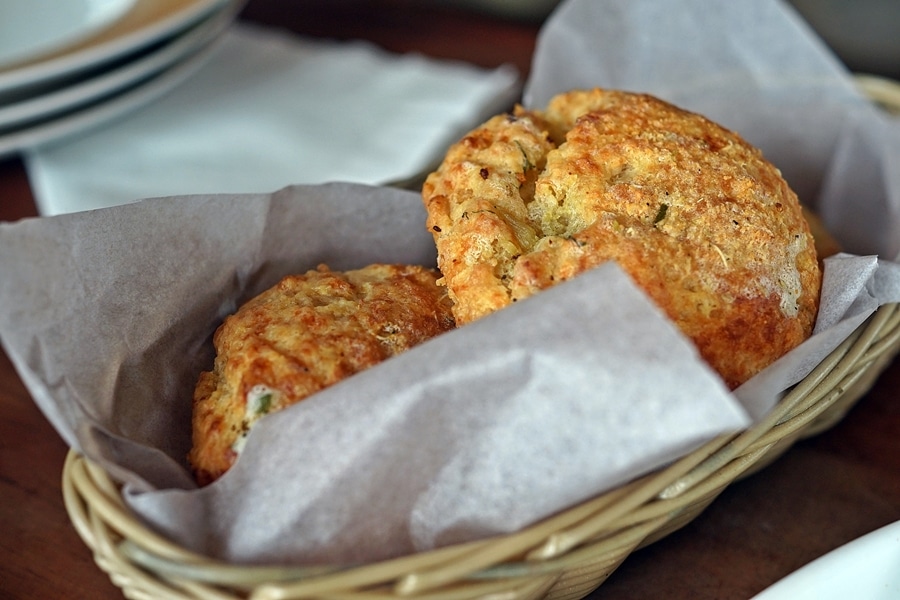 Tip: You MUST have Peche's Herb Cheddar Biscuits. Fluffy, flavorful and just downright more-ish. Doesn't matter what you're going to order, the biscuits need to check in on your table.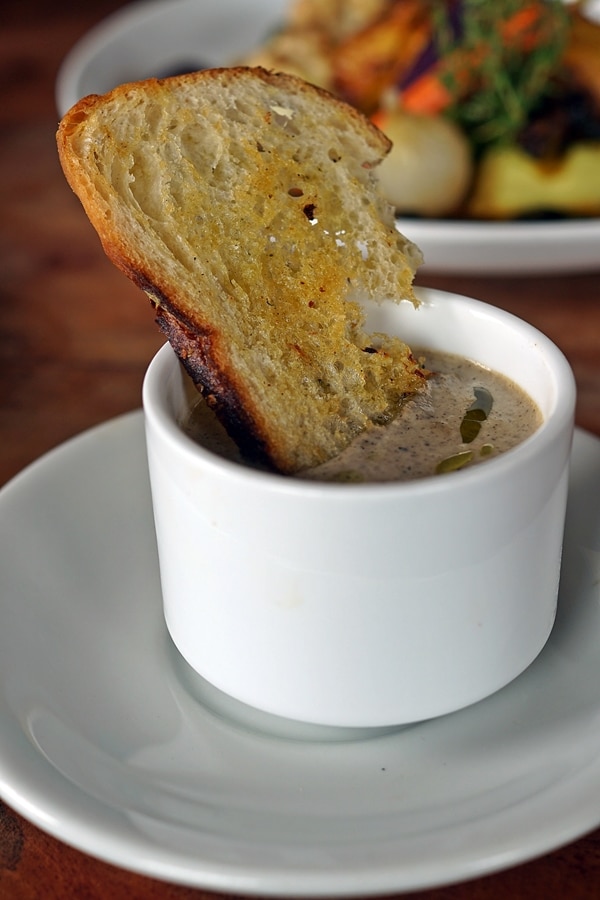 But we digress. The real Restaurant Week offerings at Peche are pretty luxurious. Take the rich, earthy Mushroom and Truffle Soup Appetizer for example.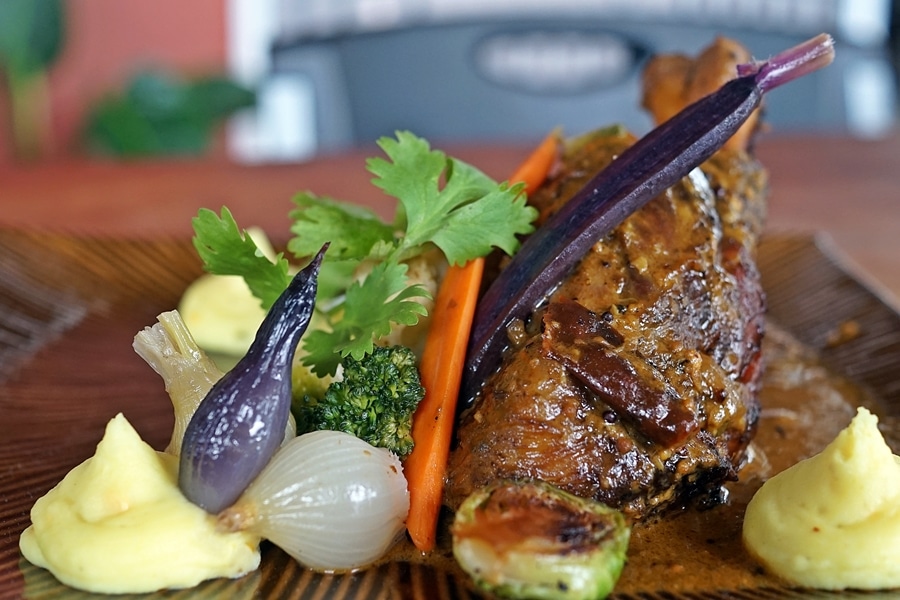 A perfectly executed Lamb 'Osso Bucco' Vindaloo is also in the line-up. It's really an old favorite with some upgrades, returning to satisfy once again. Tender, succulent. Well executed.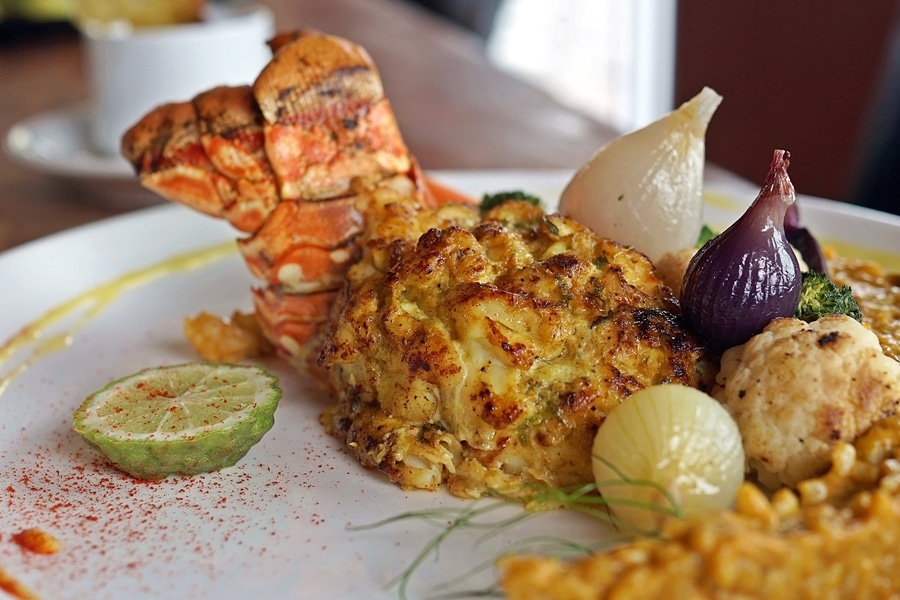 For the seafood lovers, the Goan Lobster Risotto hits the spot. Made with fresh Caribbean Rock Lobster, very opulent. Full of flavor. An elegant touch to the line-up.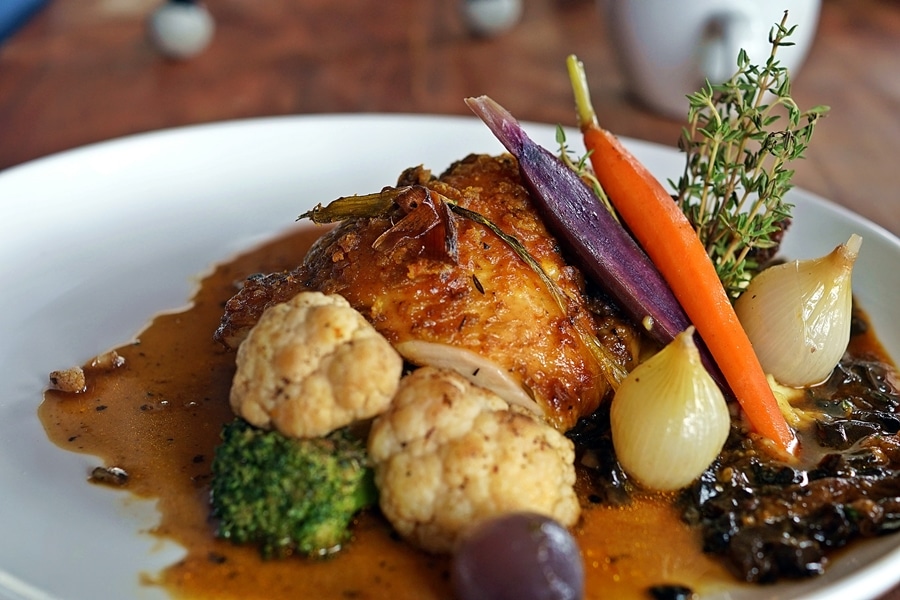 Rest assured the chicken offering is far from boring. The Chicken Chasseur (found out the name means Hunter's Chicken so score 1 for education) takes care of that. Gently seasoned chicken with veggies. Simple enough to be a safe option but adventurous enough to get the wows a dish should get when presented to a table.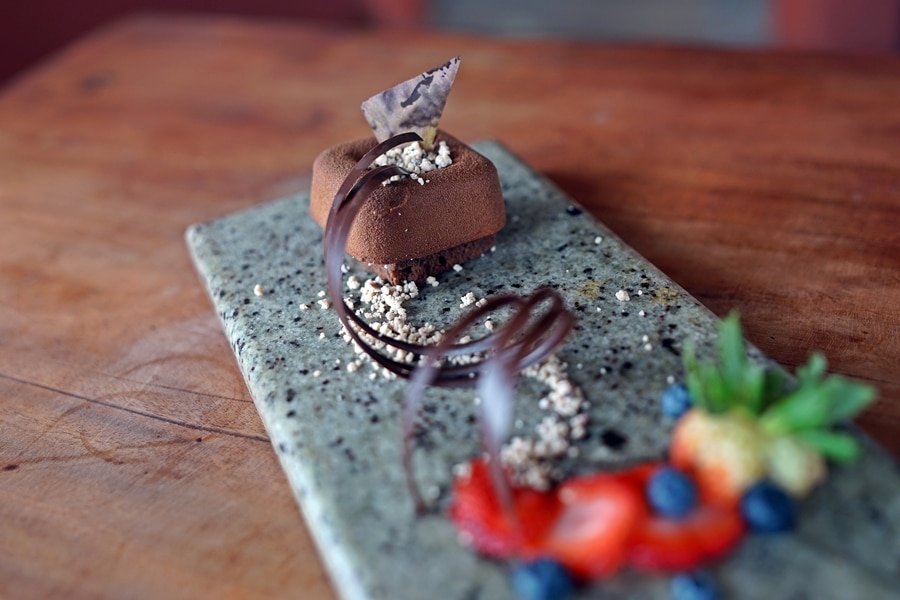 Peche is very well known for its desserts, so a few of them made it onto the TTRW menu. Like this Chocolat, an item hardcore Pechecatarians (yes we just made up that category of human. pronounced: pesh-ca-tay-ri-ans) know and love.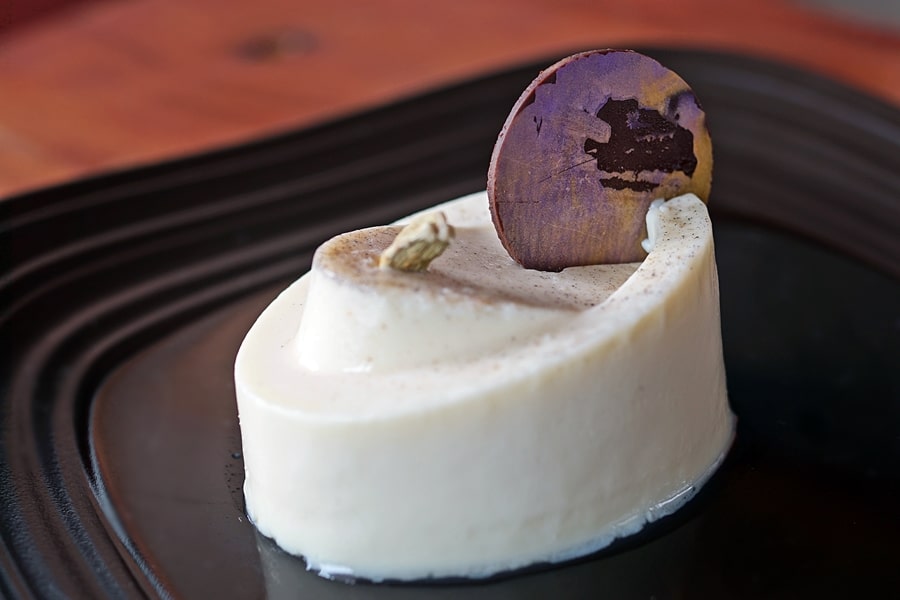 Same goes for the Panna Cotta, which has a unique twist at Peche. It's made with cardamom and white chocolate, a combination that won Chef Khalil a job back in the day. It's more or less his lucky dessert. Rich history there.
Hear more about Chef Khalil in ChefChat S1 Ep1 
ChefChat | Khalil AliWe paid a visit to Pêche Pâtisserie to have a chat with Chef Khalil Ali. This is the first episode in an on-going series in collaboration with TriniChow titled "ChefChat." The series will feature candid conversations with Chefs of Trinidad & Tobago as they share their perspectives on the culinary landscape in our country.

ChefChat focuses on the passion, philosophy and experiences of our Trinbagonian Chefs and what they each bring to the table. Join EatAhFood & TriniChow on this culinary journey.

Posted by Eatahfood on Wednesday, 14 September 2016
Get a glimpse of what he's doing for Restaurant Week 2016 in ChefChat S1 Ep2.
Chef Chat | Khalil Ali, Pêche Pâtisserie

In this second episode of ChefChat we spoke to Chef Khalil about his Prix Fixe menu for Restaurant Week 2016. Check out their Facebook page for more information Pêche Pâtisserie

Posted by Eatahfood on Wednesday, 14 September 2016