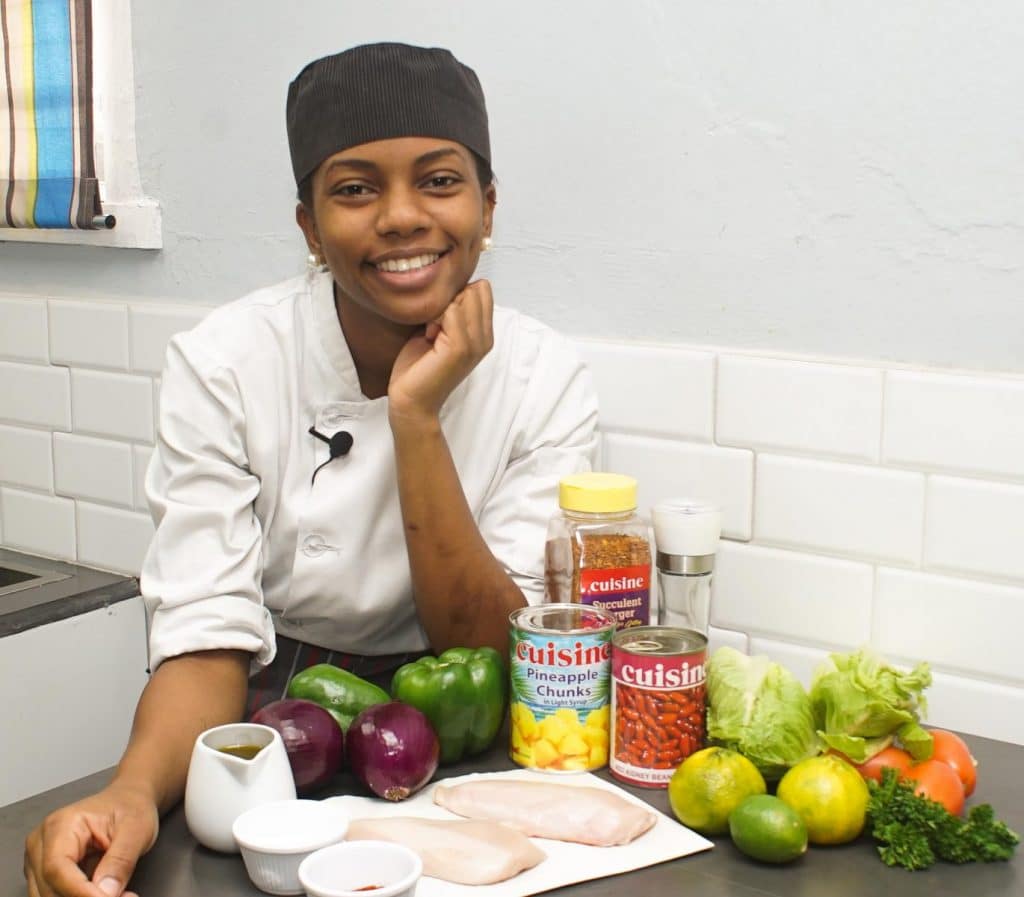 Hey guys, I have another great meal for this Carnival season. This time it's a salad but not just any salad. It's filled with both vegetables and fruits and yes there is chicken!
The dish is very unique because in the salad there are little bits of Portugal bursting throughout with flavour. A simple citrus vignette is the perfect match to this delicious salad and all that protein from the chicken is just what you need to help fill you up. Trust me when I say if you are not a "salad person" after trying this one you will become "salad person"
I hope you enjoy!
Ingredients
2 Chicken breast
1 medium red onion
1 large sweet pepper
2 medium tomatoes
2 Portugals
1 can Cuisine Pineapple chunks
1 can Cuisine Red Kidney beans
1 Cup Olive oil
2 Romaine lettuce
1 Parsley leaf
2 tsp Paprika
2 tsp Cuisine Succulent burger seasoning
1 lime
Salt (to taste)
Black pepper (to taste)
Method
Preheat your grille at 250 degrees. Note: (if using a pan place it on a medium heat.)
Season the chicken with salt, black pepper, paprika and the Cuisine succulent seasoning. Rub the entire chicken and place 2 tbsp olive oil on grille. Place the chicken and allow to cook.
Cut the vegetables into thin slices. Note: ( See video on how to cut everything)
After 3-5 minutes turn over the chicken allowing it to cook on the next side. After its finished cooking set on a plate and allow it to rest. Note 🙁 10-15 minutes should be sufficient for the entire chicken to cook. Depends on the size of the chicken. )
Peel the Portugal, cut the centre and take out the pulp. Note: (See video on how to remove the pulp and save the Portugal juice for later.)
Assemble the salad by adding all the ingredients on at a time. Place lettuce at the base and then continue until all the ingredients are there. Toss well.
Make vinaigrette by adding Portugal juice, lime, olive oil, salt, black pepper and parsley. Mix well and pour over salad
Top salad with chicken and Portugal serve cold and enjoy!