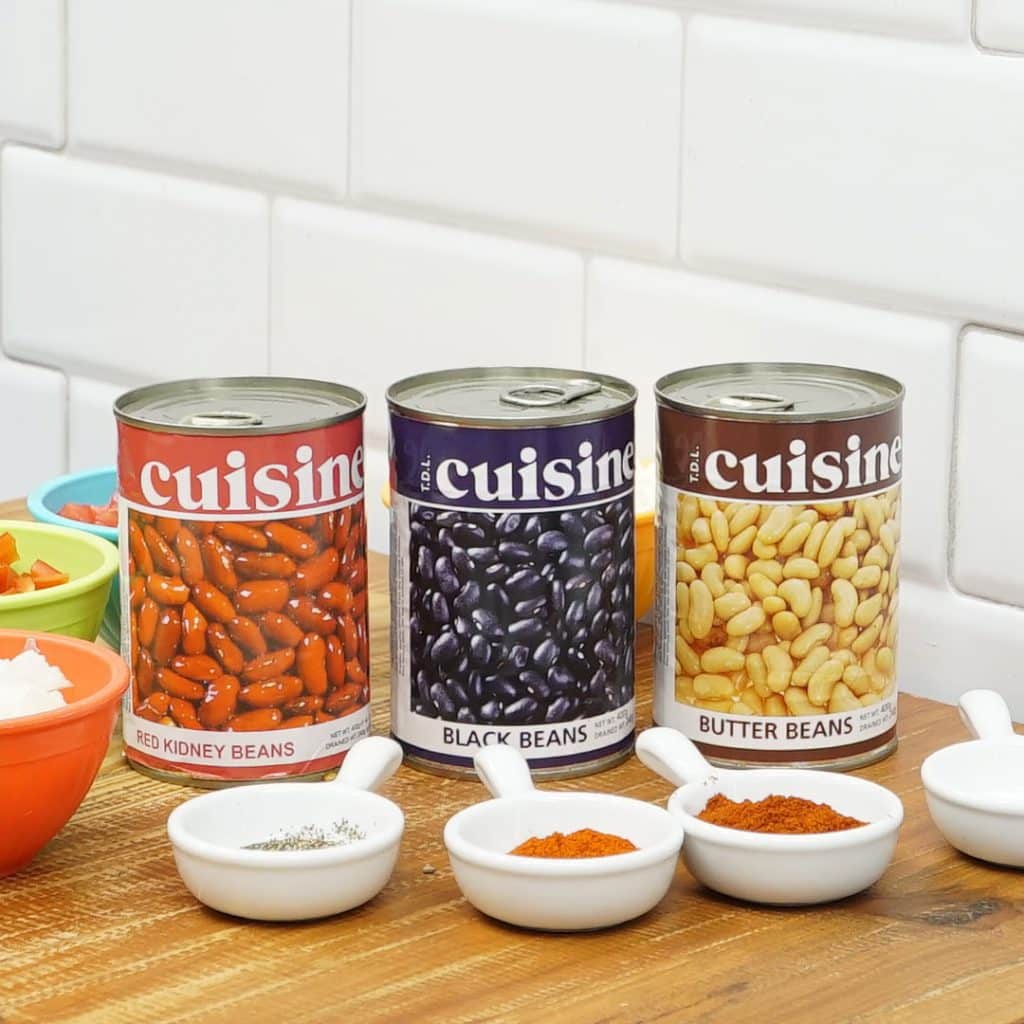 Wow 56 years of Independence! I decided to pay tribute to my countries national flag colours with a salad. Red , white and black are the colours on the Trinidad and Tobago national flag. This salad is very easy and if you love beans you are in for a treat. It holds some tanginess from the lime juice but also a creamy mouthfeel from the feta cheese. It's topped with a paprika chicken to add to this tasty dis. Another simple recipe that you can enjoy!  Happy Independence from my family to yours.
Ingredients
1 can Cuisine Black beans
1 can Cuisine Red beans
1 can Cuisine Butter beans
1 medium onion (Medium diced)
1 medium Sweet pepper (Medium diced)
2 Medium Tomatoes (Medium diced)
2 Chicken breast  (cleaned and boneless)
2 tbsp Cuisine Soya bean Oil
1/2 Lime
2 tbsp Feta cheese (Crumble)
3 Cloves Garlic (minced)
2 tsp paprika
1 tsp Cayenne pepper
Salt – to taste
Black pepper – to taste
Method
Rinse all the beans separately making sure the brine is out.
In a bowl add the beans, sweet peppers, onion, tomatoes, lime juice, salt, black pepper and ½ tsp cayenne pepper. Mix well and set aside.
In a small bowl mix together salt, black pepper, paprika, ½ tsp cayenne pepper and garlic. Rub onto chicken breast.
Heat oil on a medium flame and cook the chicken on each side for 4 minutes. Once fully cooked remove from the heat and allow to rest for 5 minutes. Note: (Cover the chicken as this helps to keep the moisture locked in.)
Serve salad with chicken and top with Feta crumble.
Enjoy!