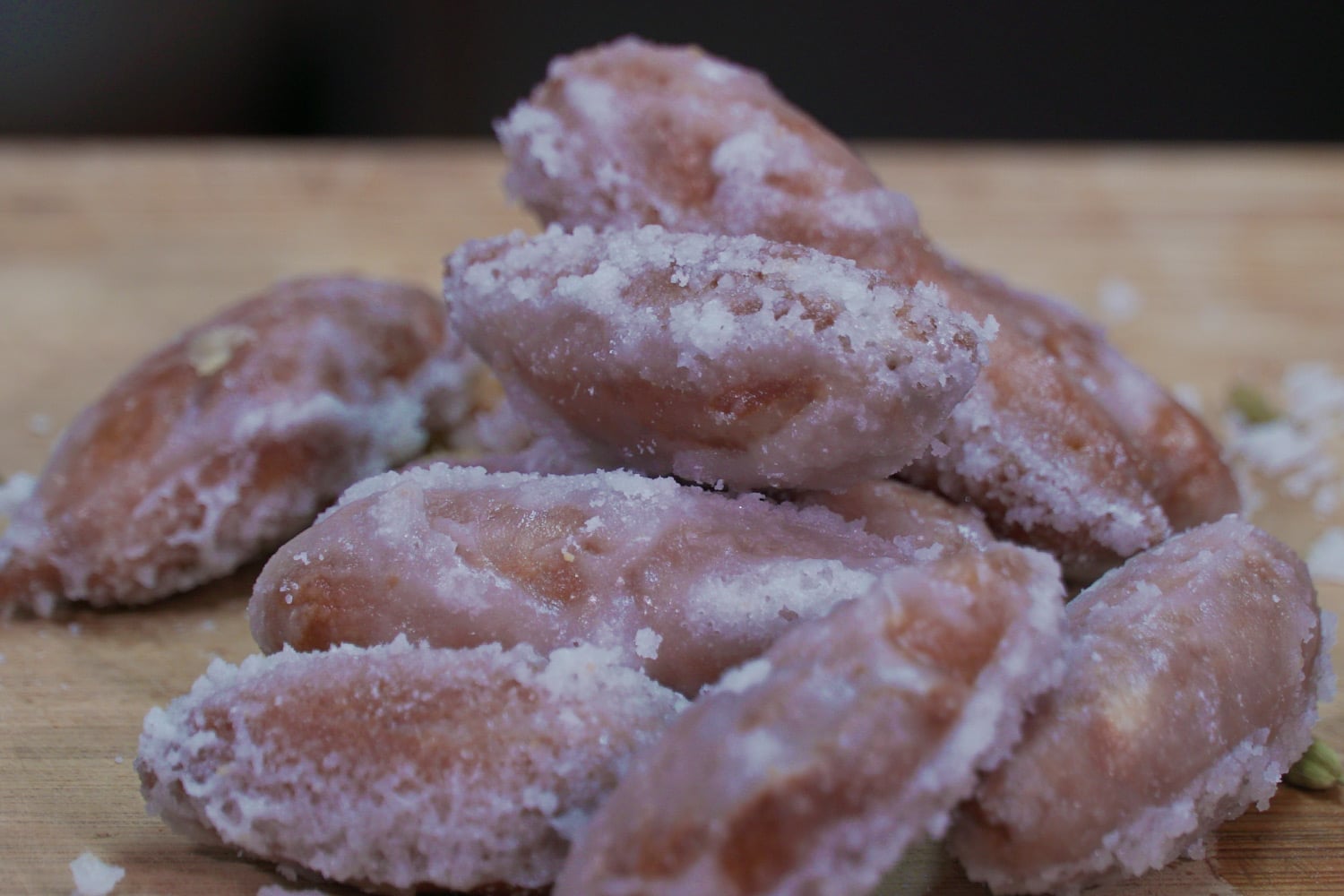 Gulab Jamun
Ingredients
1 1/2 cups of flour
1/2 cup ghee (clarified butter)
2 tsps cardamom powder
3-5 tbsps evaporated milk (to make smooth dough)
1 1/2 cups of granulated sugar
2 tsp grated ginger
3 cup oil (for frying)
3/4 cup water
Method
In a bowl mix together the flour, sugar, ginger, ghee and cardamom powder.
By using your hands work the butter into the flour until a crumble like texture has been formed.
Add evaporated milk and mix well until there is a smooth dough(Note: See video for texture)
Allow the dough to rest for about 5-7 minutes.
Heat oil on a medium heat.
Break off small or big pieces of the dough and roll in hands to form a shape. Note:(see video for shape and form of hands)
Fry the pieces of dough until golden/dark brown. Note: (Make sure to keep the oil medium to low heat as the dough will cook faster outside but not inside)
Wile the dough is frying give them about 2 minutes on each side and then turn them. Continue with this step until golden/dark brown in colour.
Place the fried pieces on some paper towel to get rid of the excess oil.
Make the syrup but heating a pot on medium heat. Place the water and sugar in the pot and allow to from into a thread-like texture. Note( see video for texture)
Add the fired pieces to the syrup mixture and mix well until the sugar has crystallized.
Serve and enjoy.