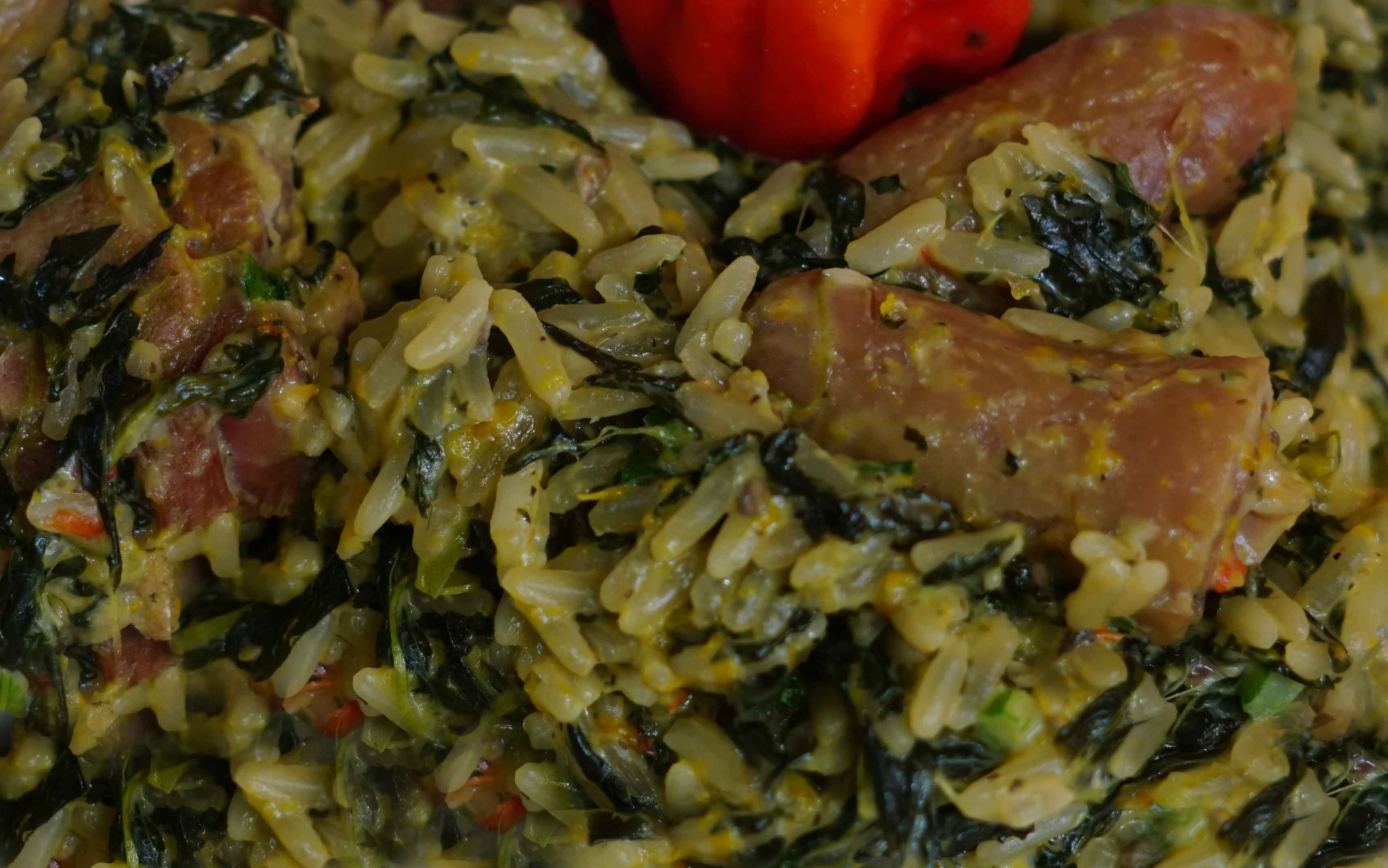 Bhagi Rice with Pigtail

Ingredients
1 bundle Bhagi, cleaned and cut
2C Rice
4C Coconut milk
1 lb Pigtail
2 Onions (medium and small diced)
2 Okras
3 Pimentos (small diced)
6 Garlic cloves (small diced)
1C Pumpkin (small diced)
4 Thyme sprigs
2 Tbsp Soyabean Oil
Salt to taste
Black pepper to taste
Method
Preboil pigtail until tender.
In a medium pot add oil, sauté garlic and onions for 2 minutes.
Add pimentos, okra, pumpkin, thyme and bhagi. Cover and allow to cook for 4 minutes.
Include rice and pigtail. Stir pot making sure everything is fully combined. Add the coconut milk, cover and simmer for 15 -20 minutes on a medium flame. Note: Keep checking the pot to prevent sticking or burning.
Test rice and add salt and black pepper as desired. Note: Bhagi should be broken down and rice tender.
Serve hot and enjoy!