Bhagi is one of those polarizing foods… either you love it or hate it. As is the case with a lot of people who dislike certain foods, its because they grew up disliking it and never bothered to try it again as adults. When I was a child I did not have the option of refusing to eat bhagi when my moms cooked it, consumption was mandatory, so I used to douse it in pepper sauce to kinda mask the bitterness of it. Today, I have grown to love bhagi in all its forms and i've also learned little tricks along the way to help counter the bitter taste of bhagi (which I don't mind too much) without adding sugar. Please… no sugar.
In this recipe for bhagi rice, I caramelized onions and used a healthy portion of pumpkin and coconut milk to balance the taste of the bhagi in this dish. These are the ingredients you will need:
1 large onion
6 cloves of garlic
1 piece of ginger
2 habanero peppers (you can use pimento peppers instead or even scotch bonnet if you want it spicy)
1 bundle of chorai bhagi
2 pks of powdered coconut milk (of course its much better to use real coconut milk but I didn't have any coconuts)
approx 40 oz water
approx 4 cups of rice
DIRECTIONS

Pick bhagi leaves from main stem, leaving the small stem attached to the leaves and wash.
I got this particular bundle of bhagi from Market Movers but if you're buying yours in the market, don't be hesitant to purchase bundles where you can see leaves that caterpillars etc have fed on. If they're eating it then its not loaded with pesticides and is more than fit for human consumption.
Chop veggies.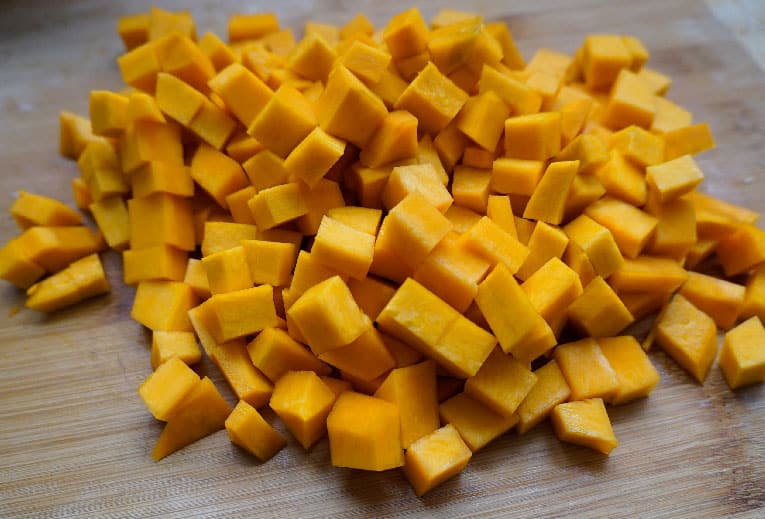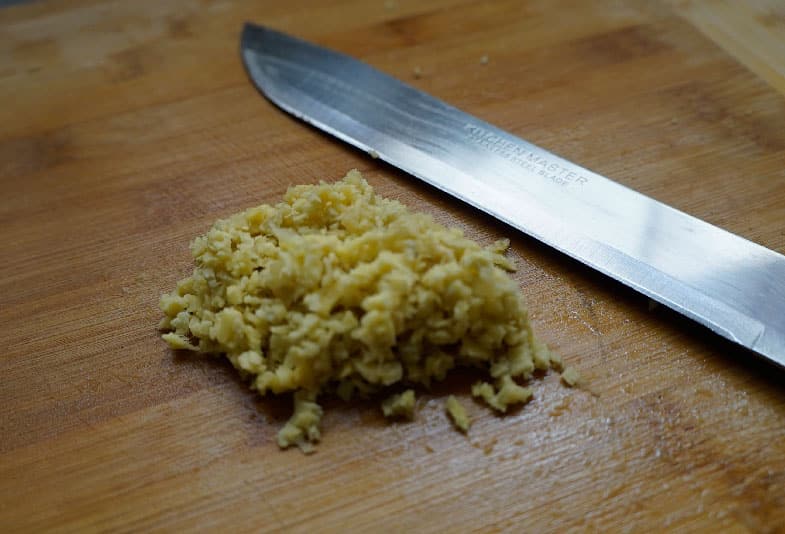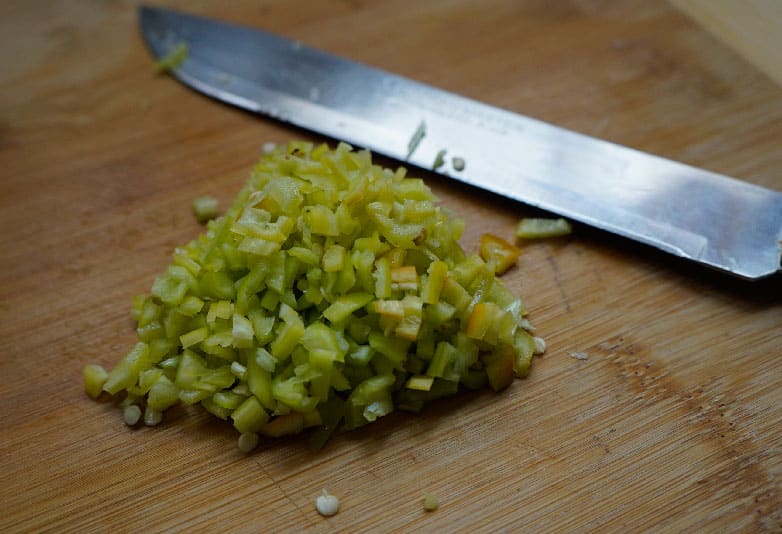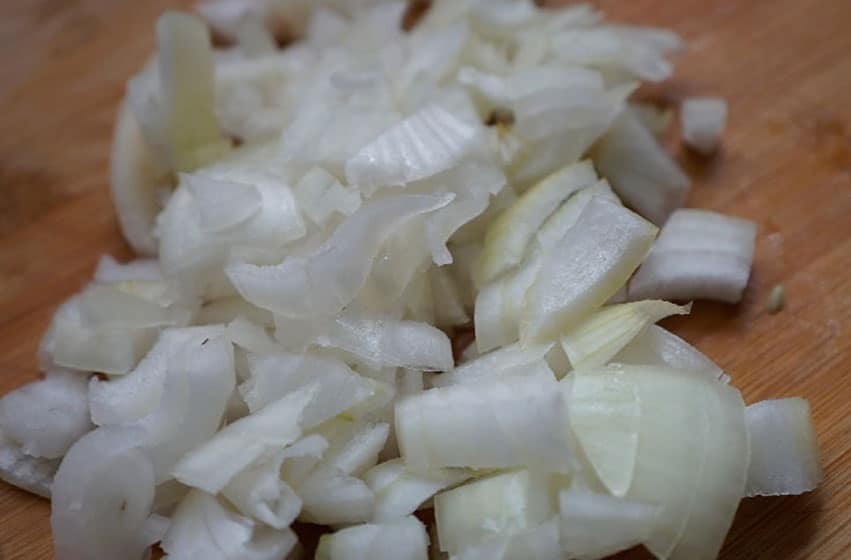 Saute onions in oil on medium heat until they start to caramelize, then add the rest of your veggies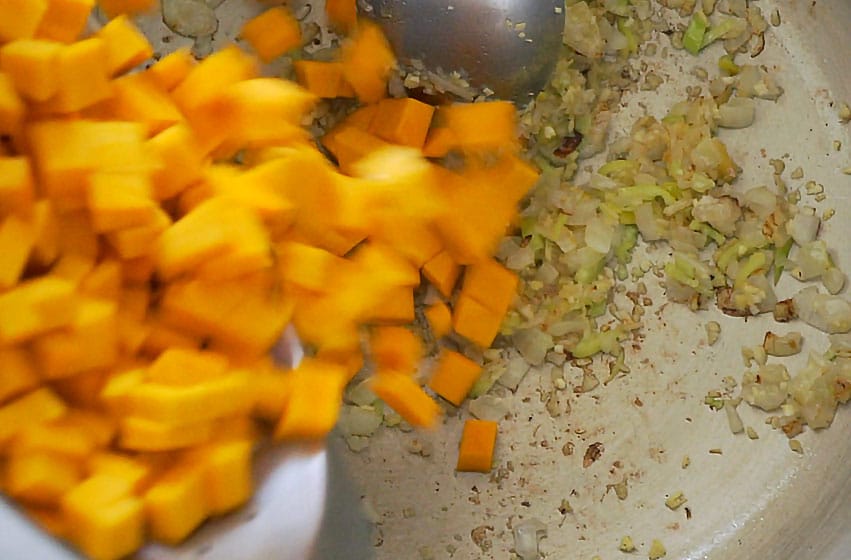 Saute for approx 8 minutes then add bhagi.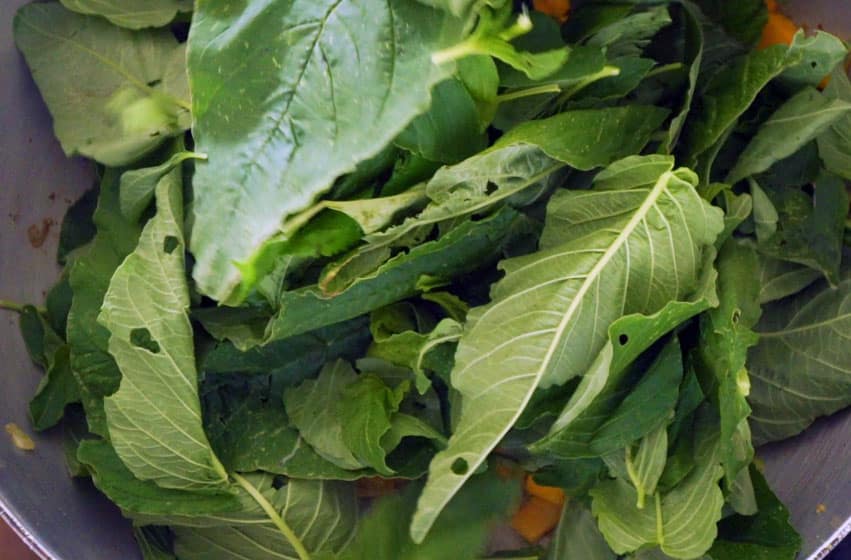 Cover the pot and let it cook for 8 – 10 mins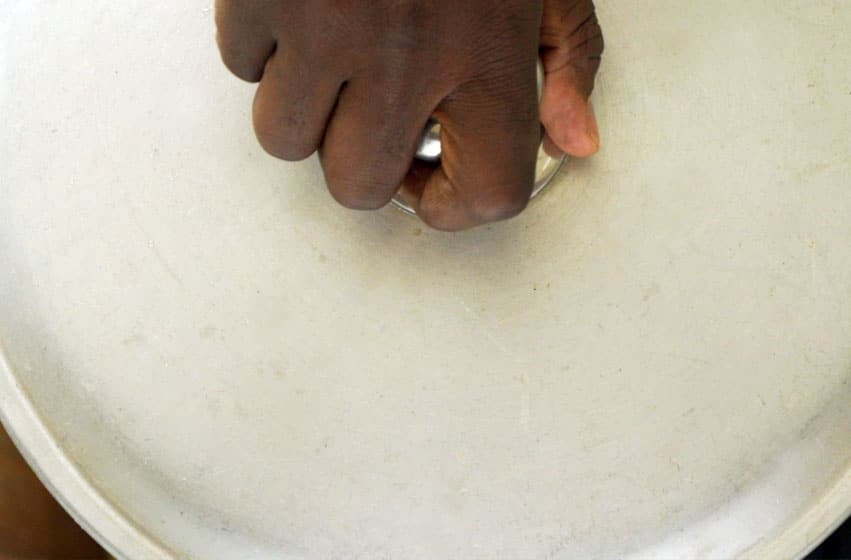 Let the bhagi and veggies become acquainted.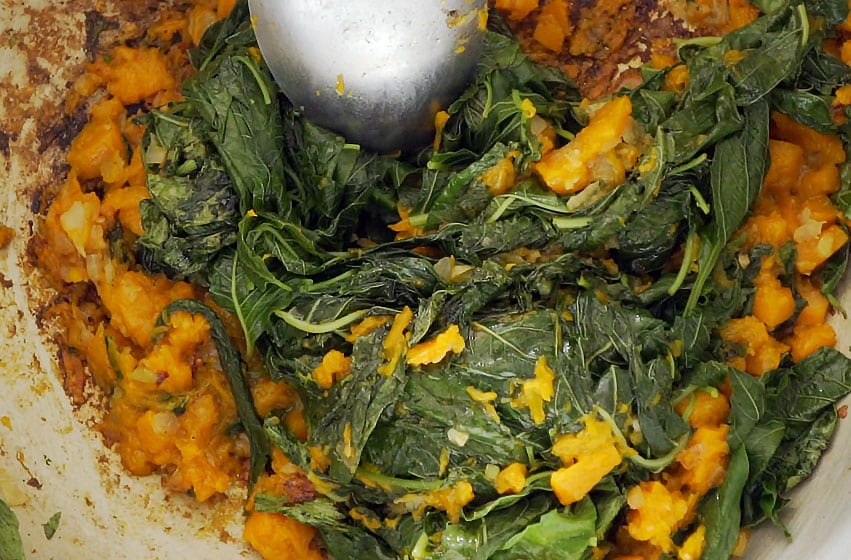 Add rice then cover the pot and allow to cook for 5 minutes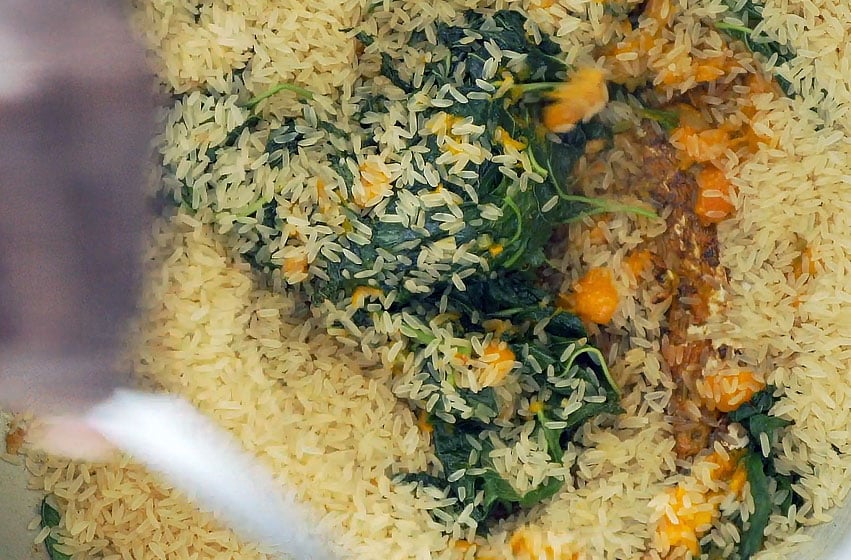 Add coconut milk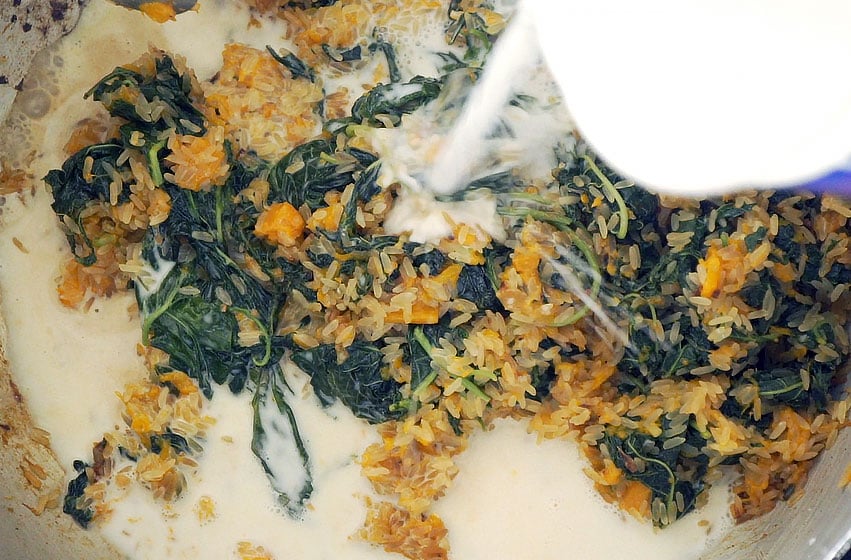 Bring to a boil on medium to high heat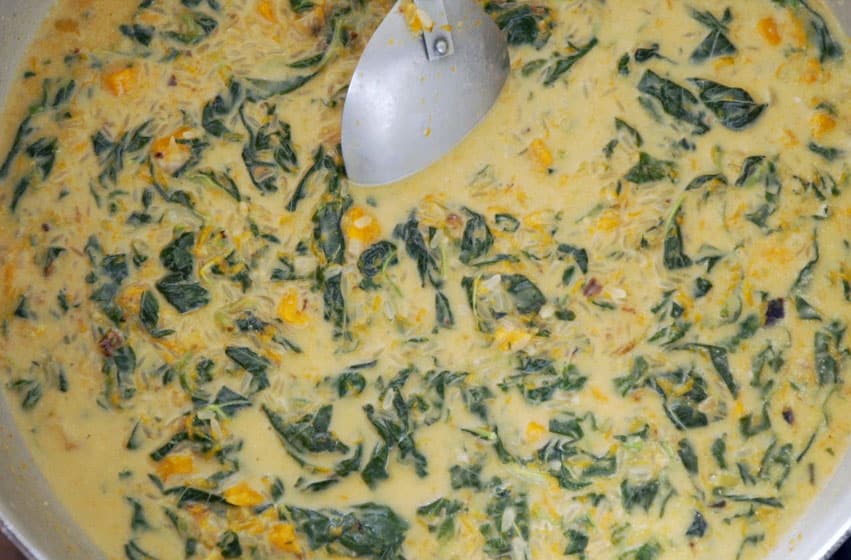 Cover pot and turn it down to low heat and allow to cook for 15-20 mins until rice is tender.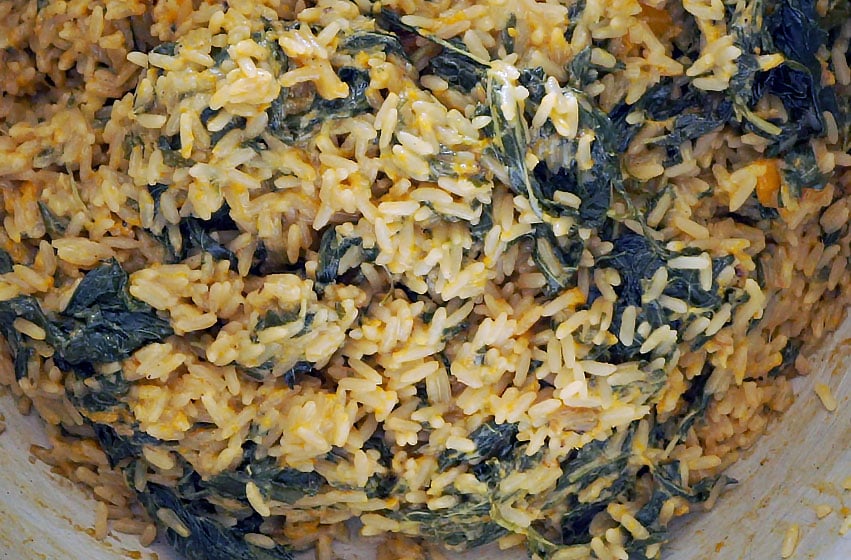 Some people opt to use pigtail or saltfish instead of using salt in this dish. Cardamon is also adds a nice dimension to the flavor profile of the dish as well. You can check out the video below.
Be sure to leave us a comment below. Remember to follow us on Instagram & Twitter and Like our Facebook Page