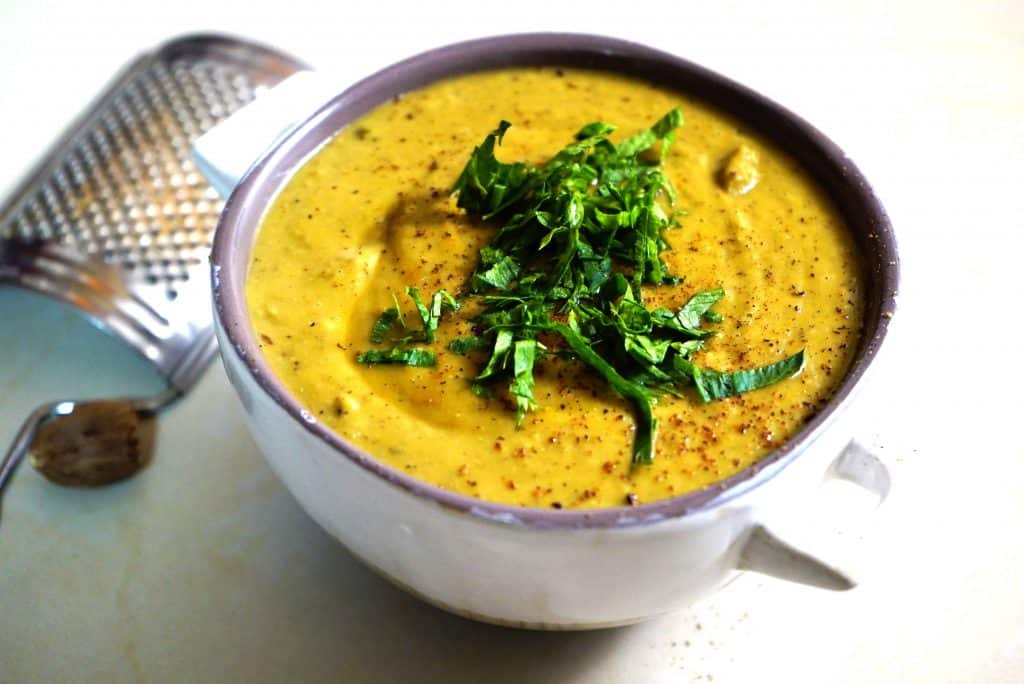 Just like the soca switch, a lot of people have switched up their diets so they can get their bodies ready for the road on carnival Monday and Tuesday. This means for most people, salads and trendy diets so this pigeon peas soup should fit into your carnival regime, but, if it doesn't you should try it still because it is wholesome and delicious. I used some leftover frozen pigeon peas I had in the freezer from the holiday season. You can use "fresh" peas like I did here, but processed pigeon peas from a tin will work just as well and it will actually reduce the cooking time considerably.
Ingredients:
3 Medium sized Onions (chopped)
6 Cloves of Garlic (chopped)
4 Pimento Peppers (chopped)
4 Cups of Pigeon Peas
1 Cup of Coconut Milk
5 Cups of water
1 Bay Leaf
Fresh herbs, thyme, chives and celery
Salt & Black Pepper (to taste)
Method:
Saute onions till translucent
Add Garlic and Pimento and saute for 1 minute
Add pigeon peas and bay leaf
Season with Salt and Pepper and saute for 1 minute on high heat
Add coconut milk
Cover and allow to simmer for 15 minutes
Add five cups of water
Bring to a boil and allow to cook for about one hour or until peas are tender
Puree until smooth in a blender
Taste again for salt and pepper and adjust to your taste
Grate some fresh nutmeg and garnish with fresh herbs.
Serve hot and enjoy.
If you have a pressure cooker this the cook time should be about 25 minutes. Be sure not to seal in that hot mixture in the blender and pulse before going into full blend mode, if you don't do that you are going to end up with an explosion, a huge mess and possible some burns… so be very careful with that step. You might think that this won't be a filling meal but it is and there's actually great benefits to blending it that allows you to stay filled for a longer period. You can check out this article from The Atlantic for more on the science behind that.