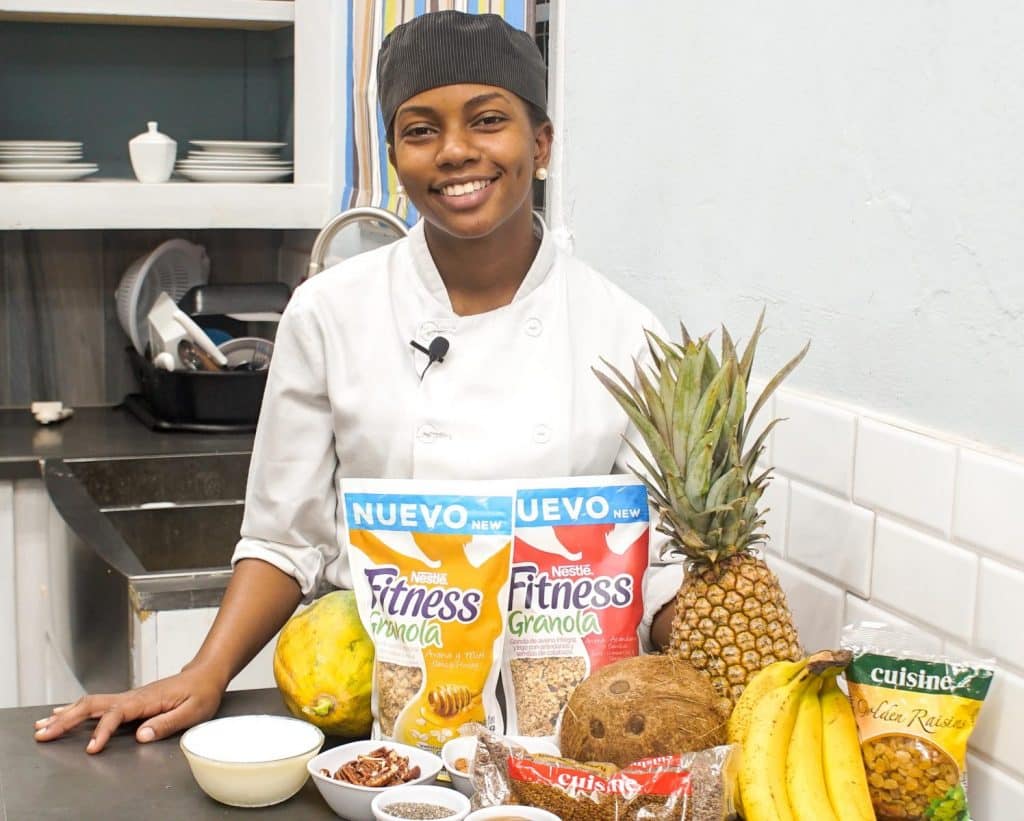 Hey guys, Carnival time is in full swing and in my country it's a time to have a lot of fun but also to keep fit. In this busy season no one has the time for breakfast but I have a great solution as its quick, simple and did I mention delicious. I myself fall short on preparing breakfast but having items like the Nestle Fitness Granola makes it easier for me. When I don't have time I just snack on some and it helps tremendously. It's full of flavor and loaded with a lot of vitamins and minerals. I love these breakfast bowls because when combined the flavours just burst in your mouth creating this glorious feeling. Imagine something this healthy can create that feeling. I too was surprised when I first tried it many years ago now; I am passing this onto you. There is nothing I love better than cold fruits so I make sure to keep them chilled before I add them to the bowl.
Guys I know you are going to love this just as much as I do. Make it your own by adding your favourite fruit and eat up!
Ingredients
3 cups Low fat Yogurt
1 tbsp Almonds
1 tsp Pecans
2 tsp Chia seeds
2 tsp Honey
2 tbsp Cuisine Flax seed-Brown
2 tbsp Cuisine Golden Raisins
1 cup Paw Paw
2 Ripe Bananas
1 cup pineapple
1 cup Coconut
1 cup Nestle Fitness Granola – Cranberry &  Seeds
1 cup  Nestle Fitness Granola – Oats & Honey
Method
Portion the paw paw into thin slices, and then cut the banana slanted into medium sizes and the pineapple into big chunks. Grate the coconut and blend the flax seed until fine pieces.
To build the banana nut bowl add 1 ½ c yogurt, cranberries &seeds granola, take pecans and almonds and crush them until medium size and add to your bowl. Add 1tsp Chia seeds, banana slices and sprinkle 1 tbsp flax seeds onto the entire bowl. Finish with the paw paw and top with 1 tsp honey. Note: (I included the paw paw as it helps boosts your immunity and it adds a wonderful colour to the bowl).
To build the pineapple coconut bowl add the remaining yogurt and oats &honey granola. Place the grated coconut, pineapple pieces and golden raisins. Add the remaining Chia seeds and sprinkle the rest of the flax seed onto the entire bowl. Top with honey.
Eat healthy, keep fit and enjoy!