One word! Irresistible! Now I'm not as healthy as I should be but these bites could be the game changer for me. They are packed a lot with nutrients and vitamins. Providing fiber, protein and energy boosting that are a perfect start to your day. It involves no baking or cooking but some hand work. I found mixing with my hands to be actually fun and it makes it easier to combine everything. Adding the chocolate chips made such a difference. The chips made it decadent and I opted for dark chocolate which helps in boosting your immune system. I love these bites and I'm sure you will too.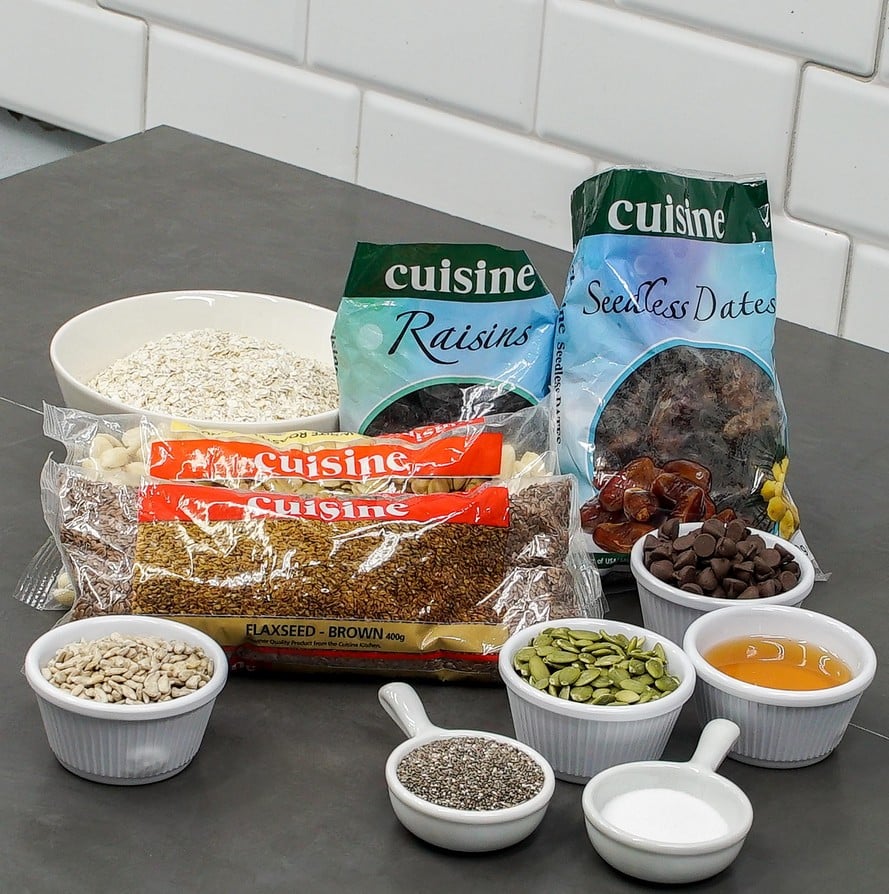 Ingredients
¼ C Cuisine Flax seed
1 C Cuisine White Roasted Peanuts
¼ C Pumpkin seeds
¼ C Sunflower seeds
2 C Instant Oats
1 pack Cuisine Seedless dates
¾ C Honey
¼ C Cuisine Raisins
2 tbsp Chia seeds
¼ C Dark Choclate chips
Method
Grind the flax seed and place into a bowl. In a food processor pulse the roasted nuts, pumpkin-seeds and sunflower seeds until they have been broken down into smaller pieces. Add this mixture along with the oats into the bowl. Note: (Pulse just until a powder starts to form, making sure there are still pieces of nuts and seeds.)
In the processor pulse the dates. Add ¼ c honey and pulse until a smooth texture has formed. Place into the bowl and using your hands in cooperate all the ingredients until well combined. Note: (Soak the dates in water before to help soften. Pat dry and then use).
Next using an ice cream scoop or tablespoon measurement scoop out and roll into your hands forming a ball.
Simply enjoy rite away or pack for a later date.
Enjoy!