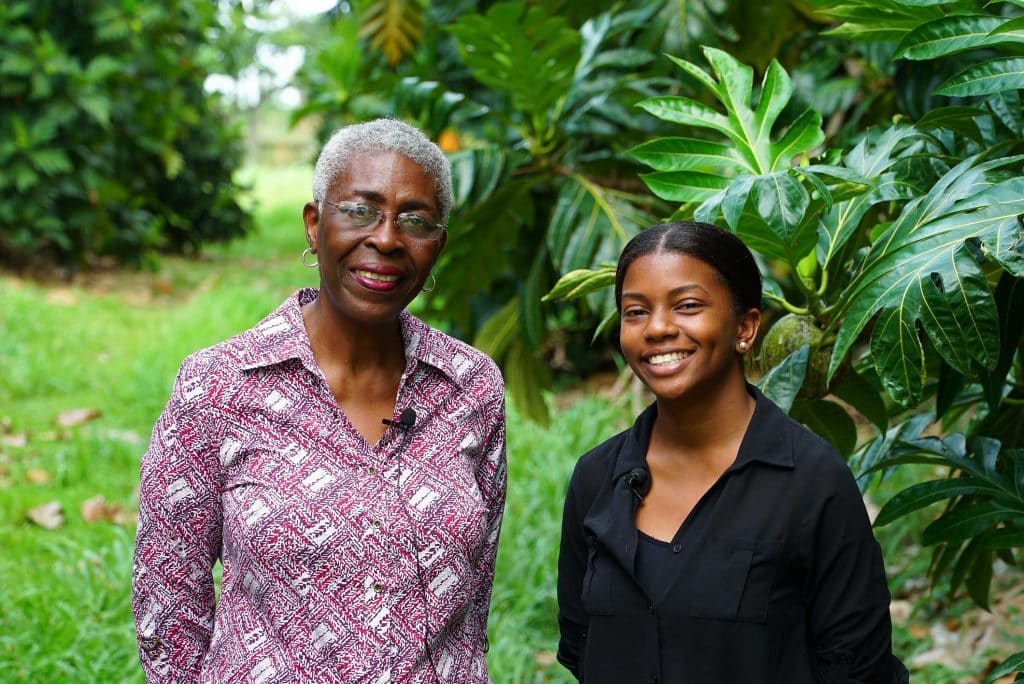 You guys requested something amazing! Something that seemed a bit difficult was extremely easy. I truly enjoyed this dish. It's a dish that's just packed with local produce and its very versatile. Provisos can be added and additional vegetables can be added. Having it for the first time I would describe it as this flavorful, creamy and just melt in your mouth kind of dish. I was really surprised and after learning more about the fruit with Dr Roberts Nkrumah I will definitely be making a lot more dishes with the fruit. She helped me to understand the various ways in which we can use the fruit so I urge you to keep buying breadfruit and exploring yourself. As always, another simple recipe that you can enjoy. 🙂
Ingredients
2 tbsp Cuisine Soy-Bean oil
3 cloves garlic
1 medium onion
2 Chives
2 pimentos
3 Chadon beni leaves
2 sprigs thyme
1 medium breadfruit
½ lb Pigtail
5 Dasheen bush leaves
2C Coconut milk
Salt- to taste
Black pepper- to taste
Method
Preboil the pigtail and cut all the vegetables into small dice. Cut the breadfruit into medium chunks.
Heat the oil in a medium pot and sauté the garlic and onion for 2 minutes. Then add the remaining vegetables and allow to cook for another 2 minutes. Note: (Feel free to add any vegetables or even provisions you like.)
Add the breadfruit, salt, black pepper and mix well. Include the pigtail and then place the dasheen leaves at the top and pour the coconut milk at the top. Cover and cook for 25 minutes. Note: (Cook until the breadfruit is tender)
Serve hot. Enjoy!