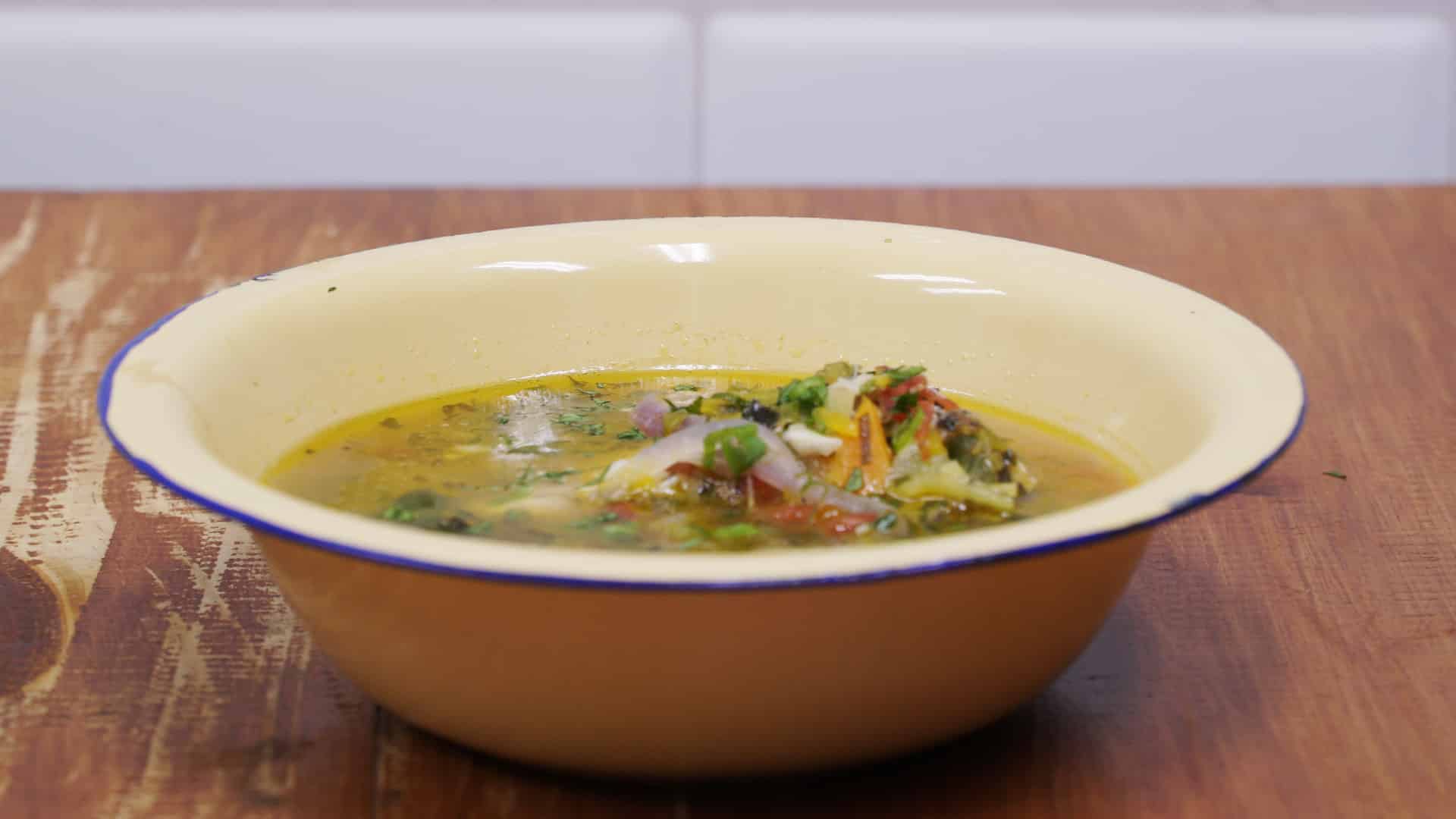 Fish Broth
Ingredients
2lbs Red snapper (cut into 3' thick )
2tbsp Olive Oil
1 tbsp Butter
3-4Orchros (big chunks)
½ C Pumpkin (sliced thinly)
2 onions (red and white sliced thinly)
5 Garlic cloves (small diced)
2 Sprigs Chive, Celery, Thyme, Chadon Beni
1 Carrot (sliced thinly)
1 Sweet pepper (sliced thinly )
2limes
1Habanero pepper (small diced)
2 Tomatoes (sliced thinly)
2-3 C Water
Salt and pepper to taste
Method
Clean,-cut up and season fish with green seasonings, garlic, onion and lime juice.
Heat pot with oil and butter.
Add garlic and mirepoix (onion, carrot and celery) Allow to sauté for 2 minutes until vegetables have softened.
Add the head and tail of the fish. Note: (any fish can be used see video for recommendations )
Add salt and pepper to flavour Note: (any herbs ands spices can be used )
Allow to sauté for 5 minutes.
Add pumpkin and allow to cook until its broken down.
Mix well, add water and let simmer
To the pot add the remaining vegetables and fish
Cover and bring to a boil for about 5-10 minutes. Note: (At this stage you are welcomed to add your provisions ,dumplings or any other ingredients you wish)
Add salt, black pepper and green seasonings.
Serve hot and enjoy.