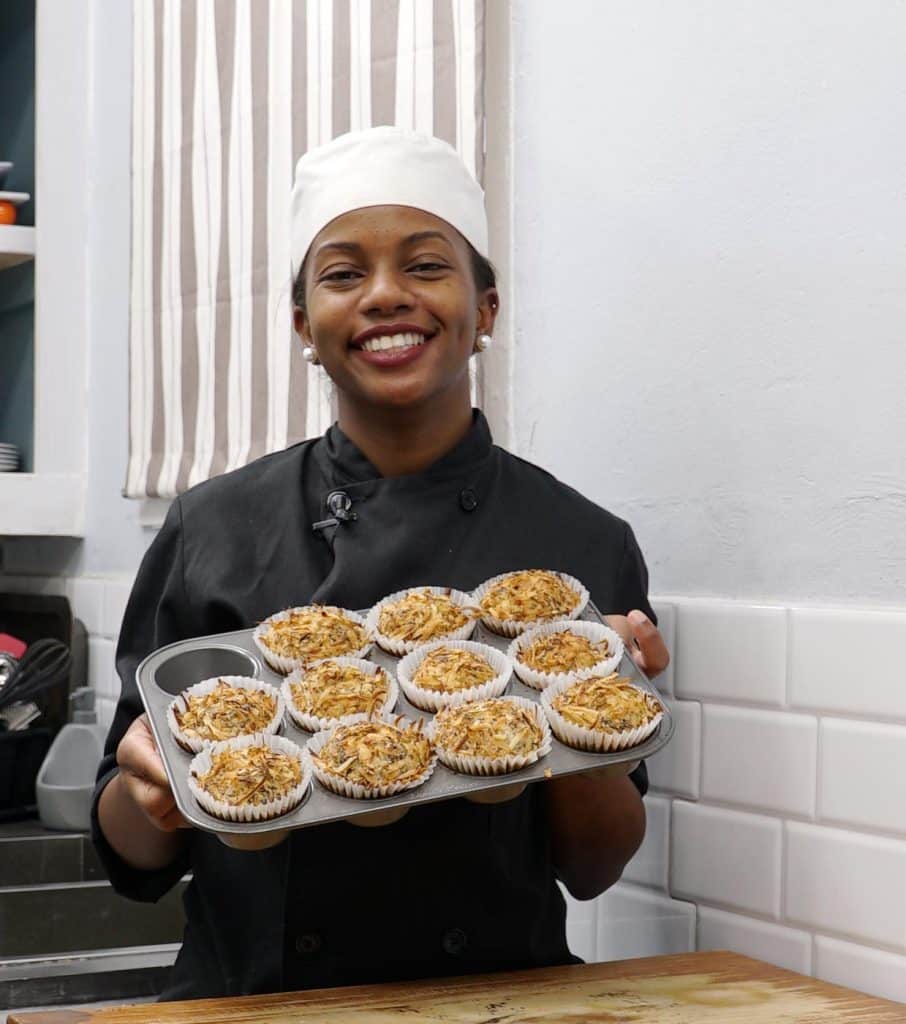 Bananas or coconut? Why not both! I love this combo because they always pair so well together. Muffins are really easy and does not take much time to bake as cakes or pastries would. When just baked these muffins transform the entire kitchen to a heavenly place. The crunch of the coconut on top was a great addition to this moist muffin. Enjoy with some hot coffee, tea or alone. It's a sure winner!
Ingredients
4 Bananas
1C Cuisine Soya-bean oil
2 Tsp Vanilla Essence
2 Eggs
2 ½ C Cuisine All-purpose flour
2 Tsp Baking powder
½ Tsp Salt
1C grated Coconut
2 Tsp Chia seeds
½ Tsp Nutmeg
Method
Preheat oven to 350 degrees and line a 12-cup muffin pan.
In a bowl mash all the bananas into smooth. Add oil, essence and eggs into the bowl. Whisk together until well combined. Set aside
In another bowl whisk together the flour, baking powder and salt. Note: (At this stage feel free to add the nutmeg and fold it into the mixture. I simply grated it on before the muffins went into the oven just for a change.)
Fold half of the wet mixture into the dry mixture. Add the remaining wet ingredients and combine. In cooperate half of the grated coconut. Note: (Feel free to add nuts or any dried fruits you like.)
Scoop out the batter evenly and sprinkle the chia seeds and grated coconut on top.
Bake in the oven for 30-35 minutes. Note: (The bananas added a lot of moisture to the muffins so they needed some more time. Simply take a tooth pick and insert it into the centre to make sure it's ready. The tooth pick should come out clean. )
Serve warm and enjoy!