My introduction to this dish happened less than two years ago and it was at one of Chef Barry Bartholomew's limes. Fortunately I was given a crash course in the history of Garlic Pork and the role it played as a Christmas tradition for so many families here in Trinidad & Tobago.
Barry learned to make garlic pork from the Pinheiro family and has since tweaked their family recipe to come up with a signature dish that he can now call his own. Rose Mary Pinherio Perkins was present to give us a detailed history on how the tradition of making garlic pork for Christmas was handed down through the generations and how it became the focal point that brings her family together every year.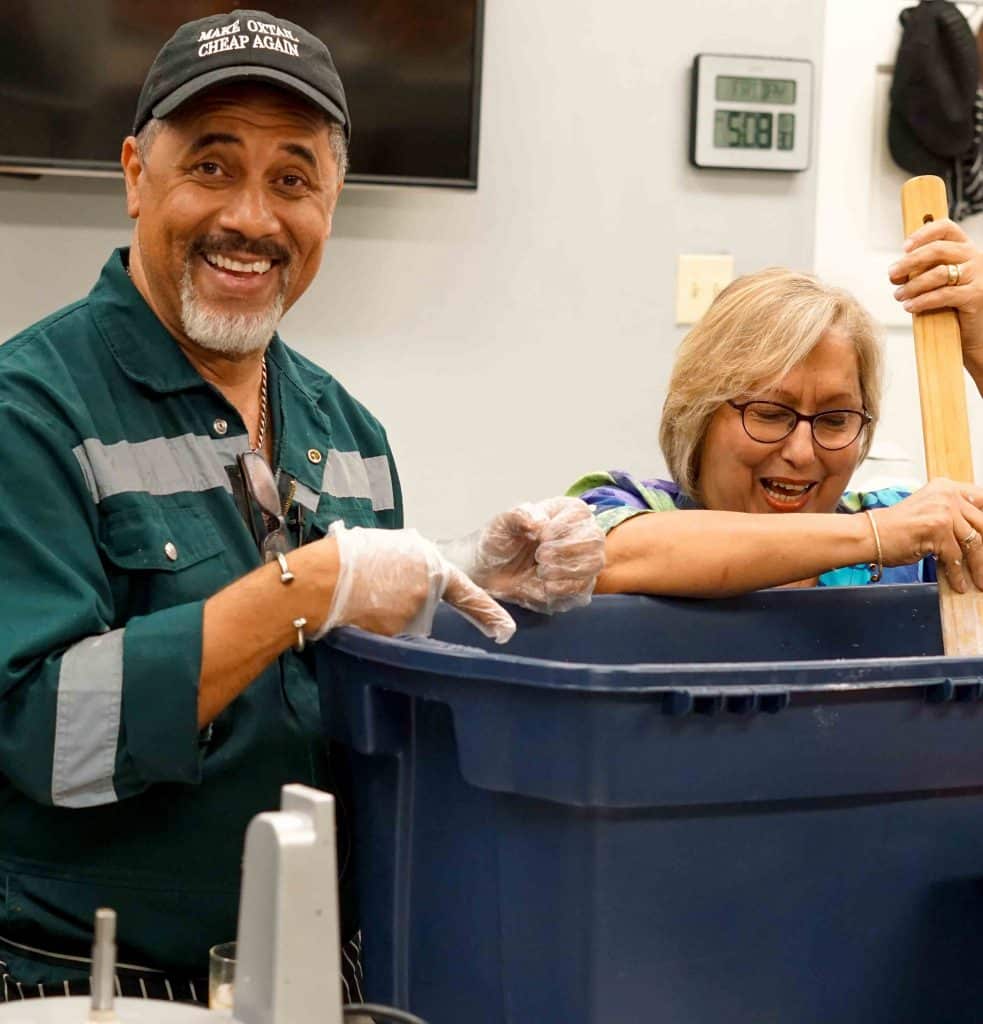 Conversation is happening between Rose and Barry and I fumble around trying to quickly get my gear setup to at least start capturing audio. I'm hearing so many great sound bytes happening in this pre-shoot conversation that I know would work beautifully as voice-overs for B roll footage. Unfortunately I don't get it setup in time and as I get both Barry and Rose mic'ed and start recording on the cameras, they both get slightly less comfortable than before. We run through a loose format for the sequence and I start asking a few questions to lead Barry into the intro for the video, thinking to myself "how do I get that energy from before while the camera is rolling?" Then, a few seconds into his intro Barry begins to recall the origins of his introduction to the dish: "I learned the whole procedure of making garlic pork from the Pinheiro family, Phyllis your mother, was the queen of garlic pork…"

In that moment both Barry Rose Mary pause to recall the sweet hand of Phyllis Pinheiro, Rose Mary's mother.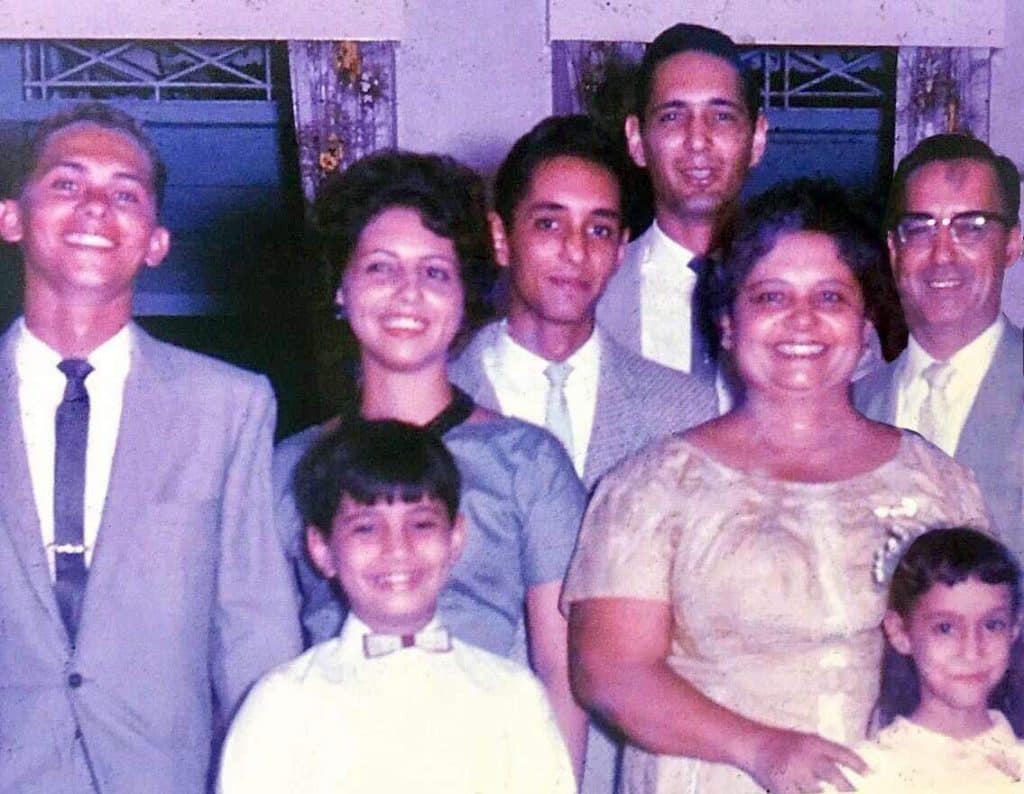 That moment set the tone for the rest of the shoot giving a nostalgic feel to the content that I knew would resonate with our audience.
As it turns out the recipe for garlic pork is not restricted by measurements. In the case of the Pinherio family recipe, it comes down to six ingredients:
Pork
Garlic
Hot Pepper
Portuguese Thyme (a little more on this later)
Vinegar
Salt
How much of those ingredients you add would be totally up to you and your taste, just know that the rule of thumb for garlic pork is: you can never have too much garlic or thyme.
One thing that is constant in every shoot that I do, is the fact that I always learn something new. This shoot was no exception. As it turns out, what we call Spanish Thyme or Oregano here in Trinidad & Tobago is actually Portuguese Thyme or Thymus Carnosus.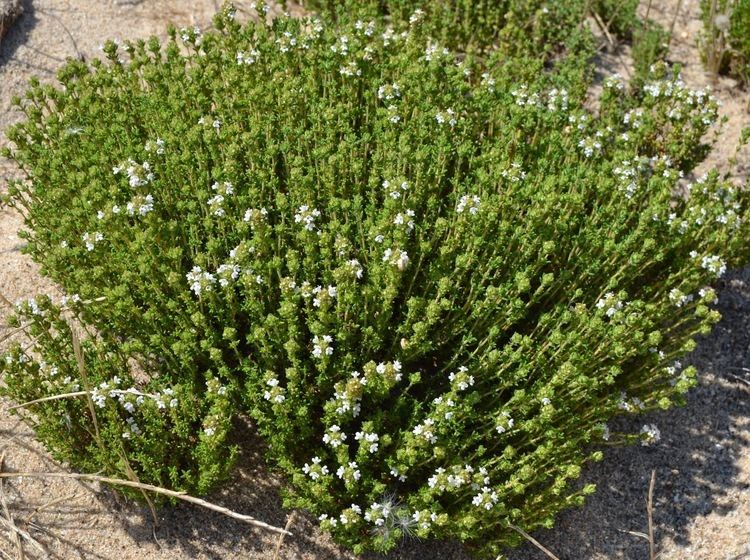 The method for making garlic pork is simple.
Step One: Grind The Garlic, Peppers & Thyme then mix with Salt and Vinegar to make the brine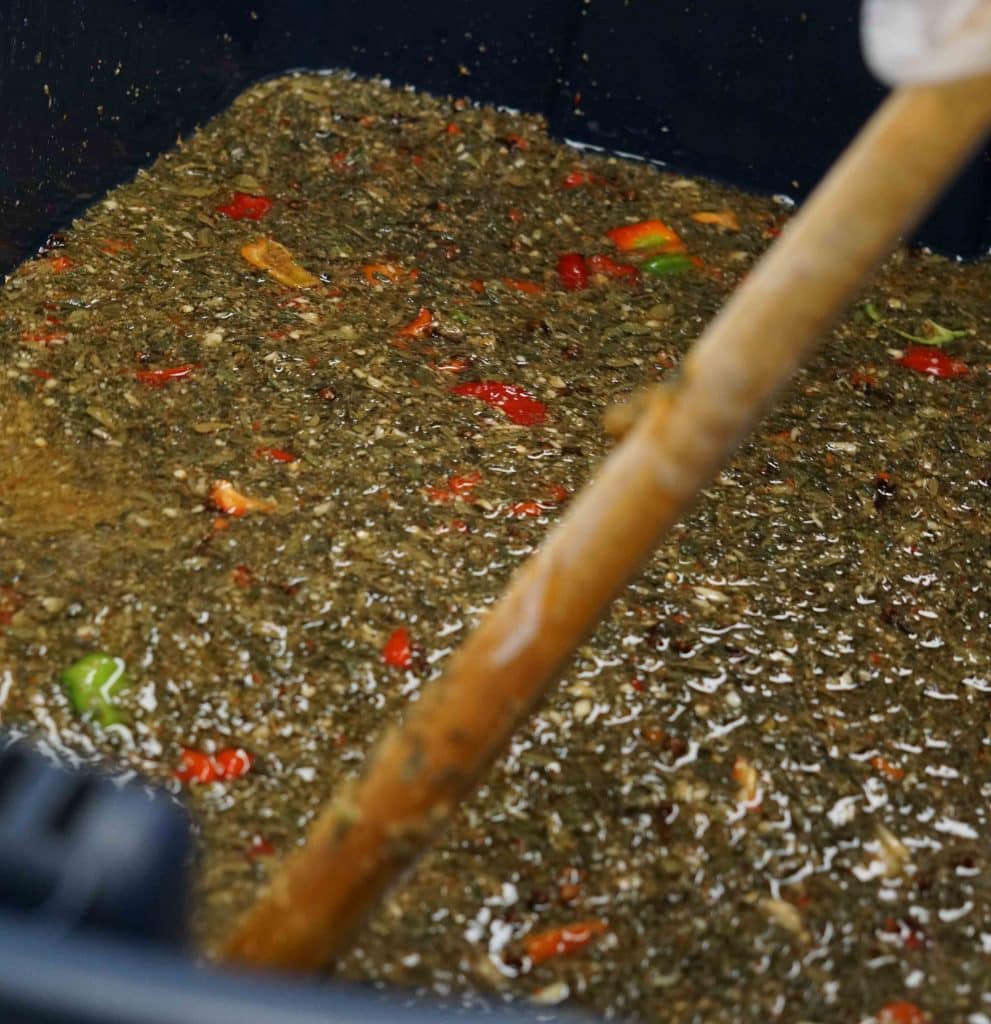 Step 2: Wash The Pork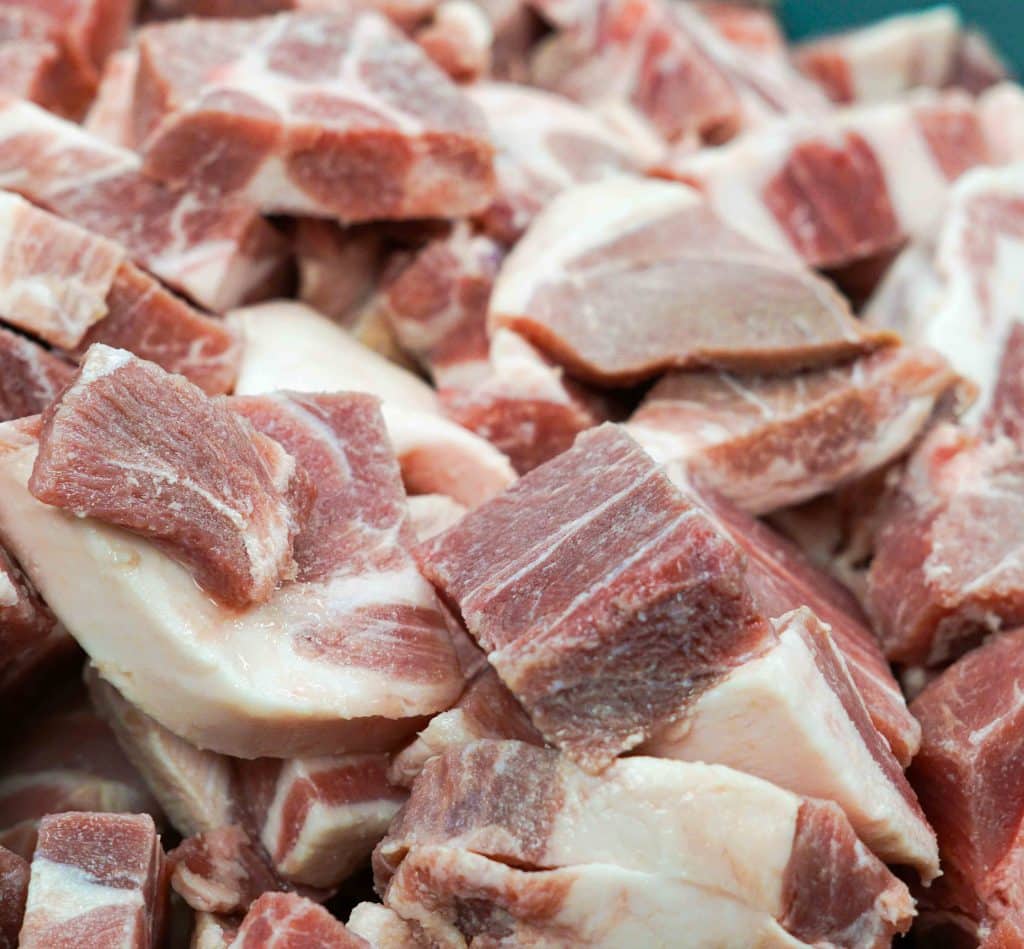 Step 3: Add Pork To Brine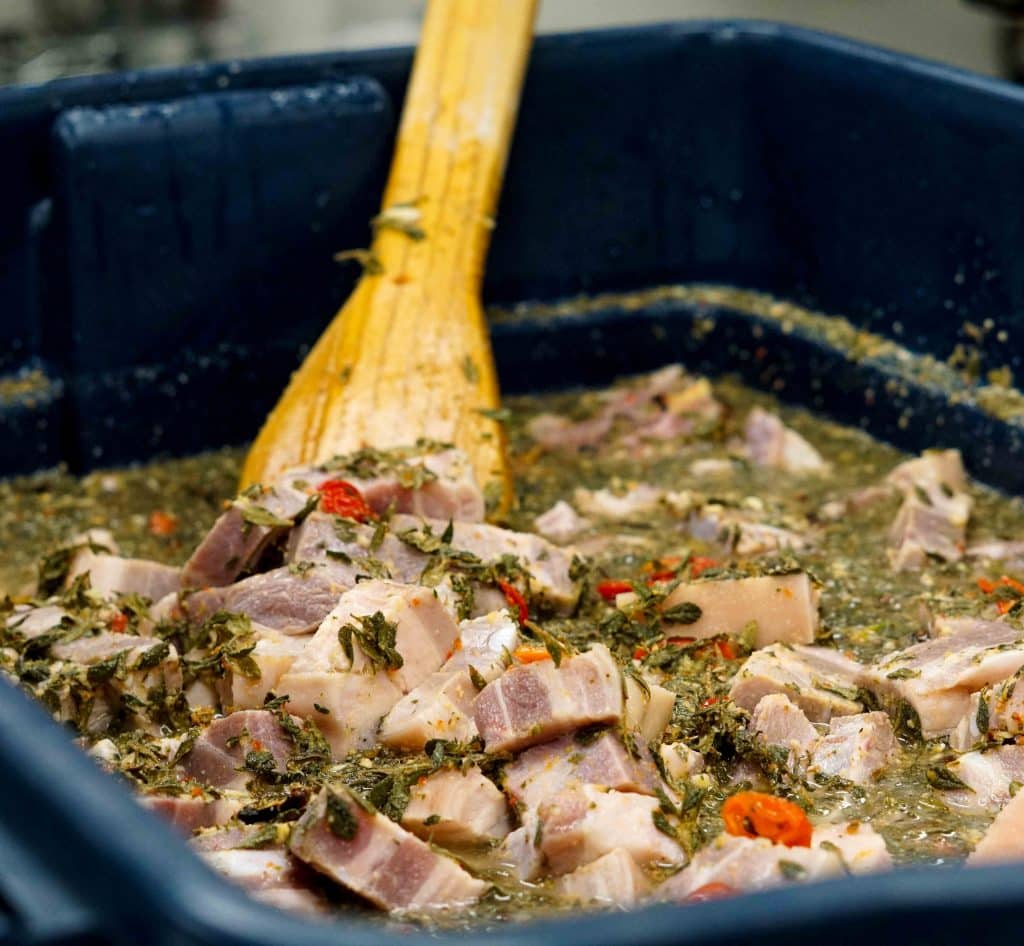 Step 4: Pose for a photo wearing a really cool hat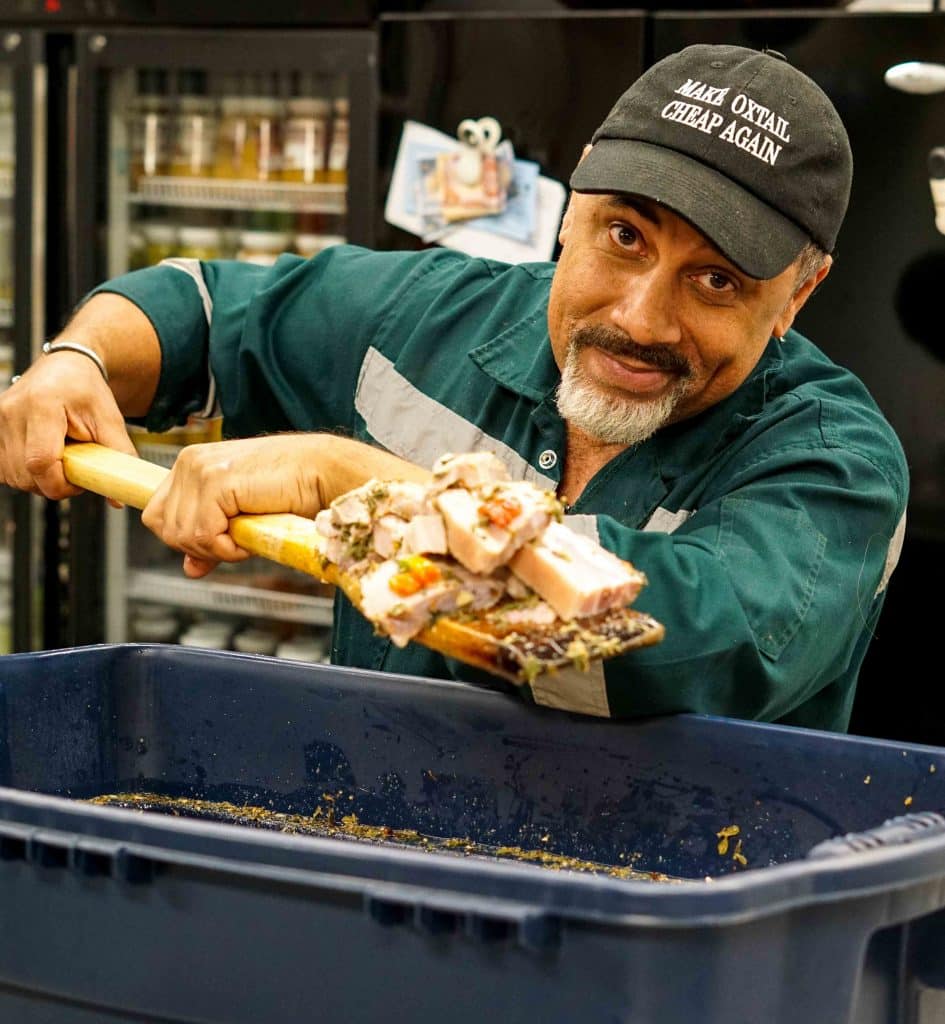 Step 5: Allow the pork to sit in the brine for at least 3-4 days
Step 6:
After allowing the brine process, drain the brine out of the pork then allow to simmer in a pot with about 1 inch of water for 20 minutes. Pour the liquid with rendered fat into a bowl and use rendered fat to fry pieces of pork as well as your hops bread.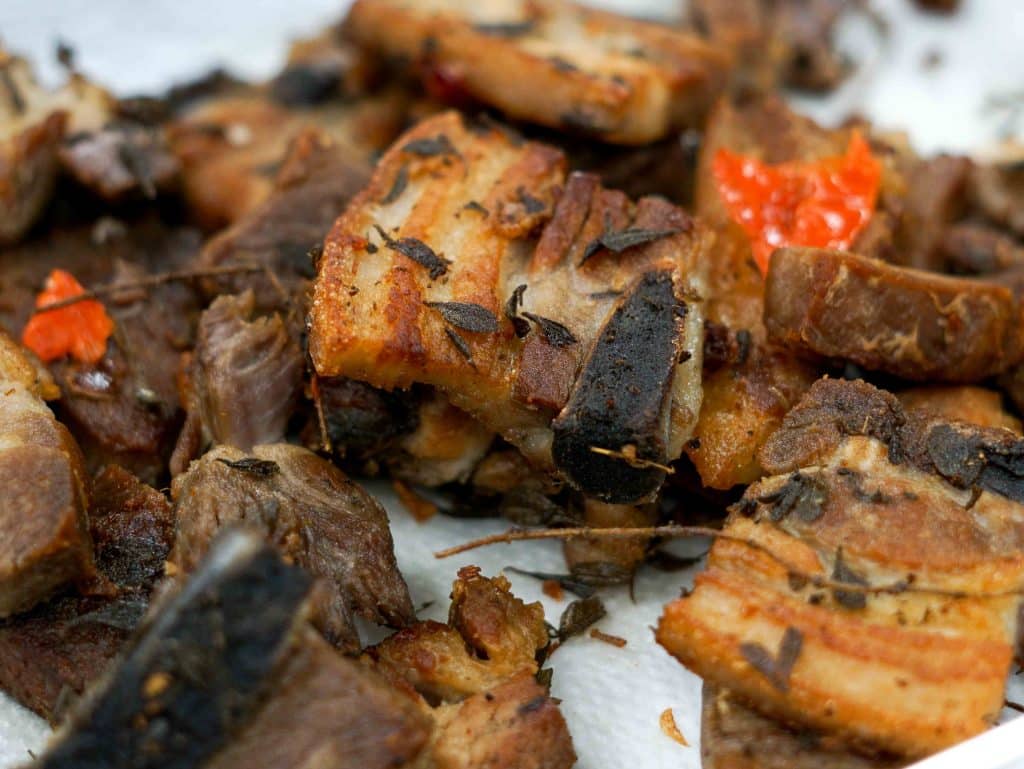 Serve with pickled onions.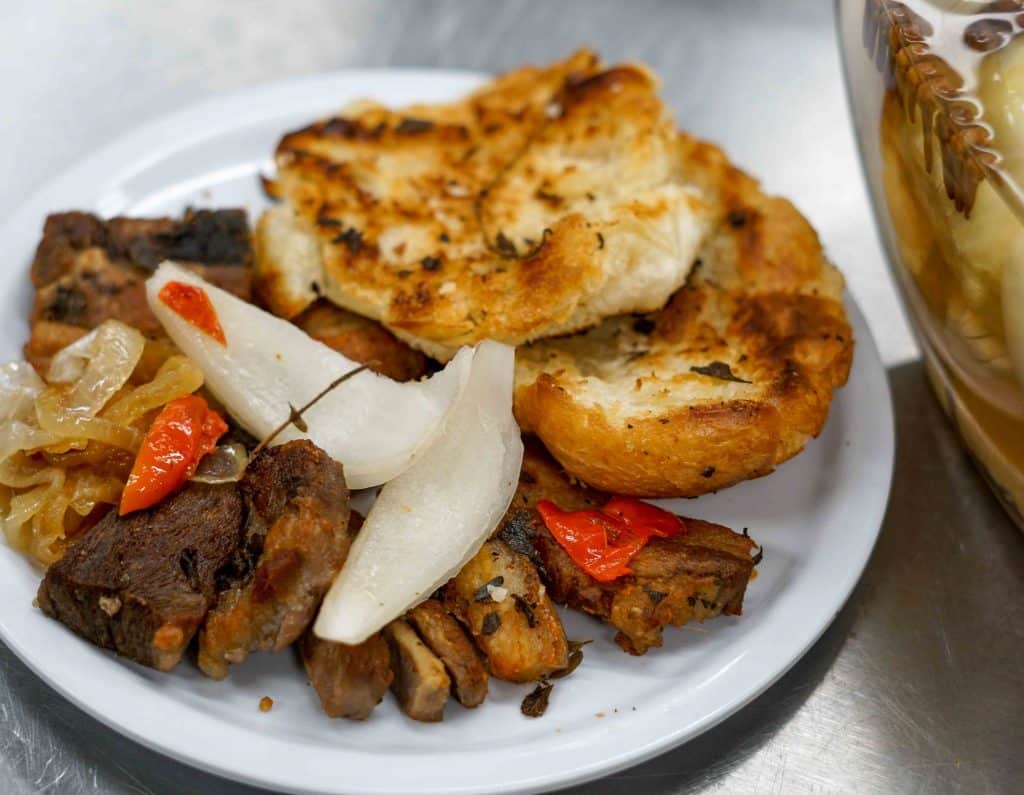 To make pickled onions:

Cut onions into quarters and place in a jar with vinegar, salt, sugar, peppers and cloves. All measurements to taste. Allow to sit in brine for one week.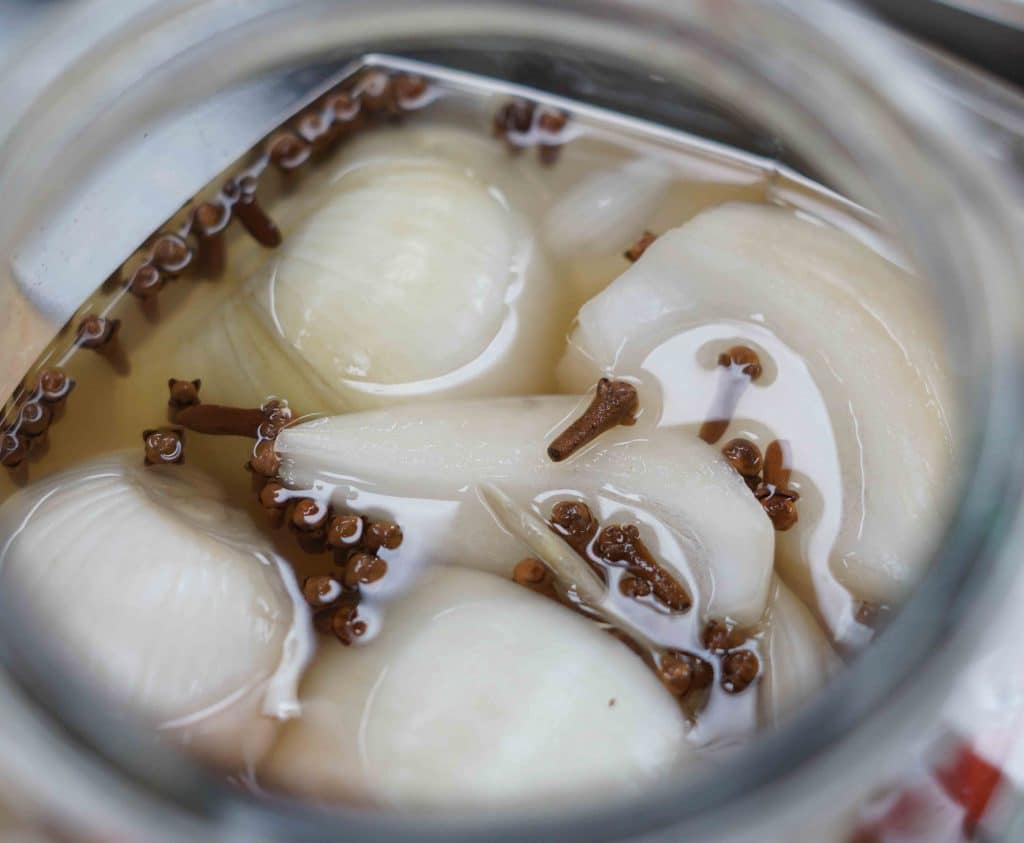 It's been a while since we uploaded new content and I really wanted to do something a little different to our regular show line-up. Didn't want to just do a recipe video but something that had a little more depth to it. Thanks to Barry for inviting me into his kitchen space to shoot this episode of EAF Presents and thank you to Rose Mary for sharing her family experience.
Watch the full video here: