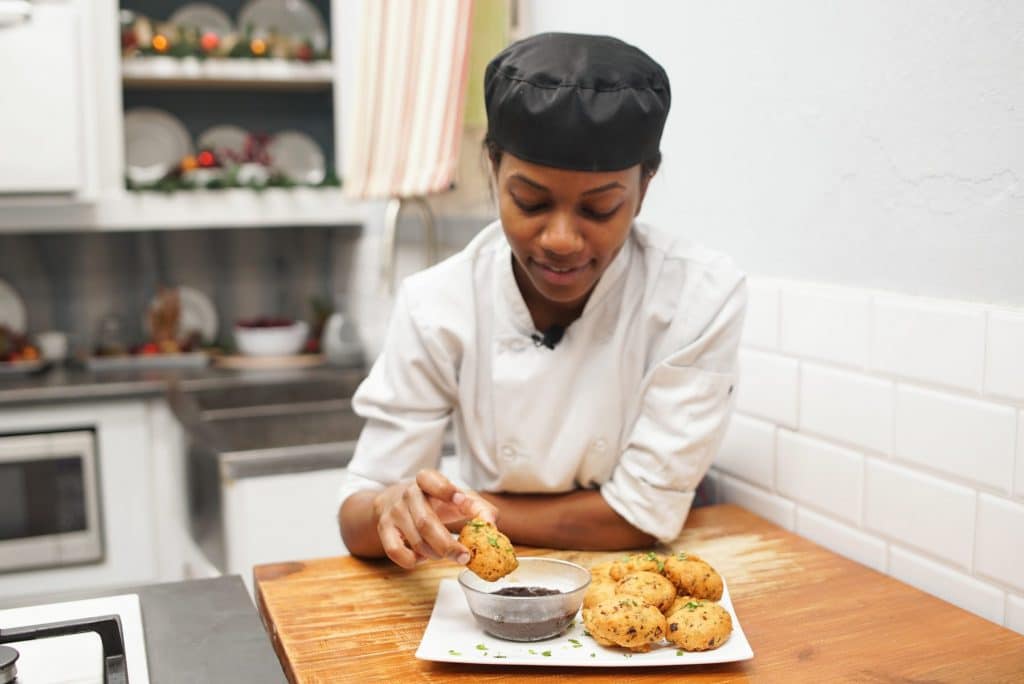 Black eye peas is said to bring you good luck and great fortune for the New Year. Traditionally around this time of the year you would see everyone making a dish with the peas. Some make a cook-up with rice and the peas or some just stew the peas and enjoy on its own. This dish brings a lot of great memoirs back to me as I learnt this dish when I visited Brazil. It is stemmed from West Africa and has many variations to it. In Trinidad we make our variation called Acara made from salt fish. Here I made this dish by taking our local seasonings and blending the peas to make it a tasty fritter. Though it is a lot of work and patience this dish is truly amazing. I hope you give it a try. Enjoy!
Ingredients
1 pack Cuisine Black Eyed Peas
1 Chadon Beni leaf
1 Chive leaf
1 Celery stalk
3 Garlic cloves
1 Medium Onion
3 Pimento peppers
2 tsp Baking soda
3 cups Cuisine Soya Bean Oil
Salt (to taste)
Black Pepper (to taste)
Method
Place the peas in a bowl and cover with water twice the amount of the peas and set aside. Note: (The longer the peas are soaking the easier it will be for the skins to come off. I recommend soaking them for two days but continuously changing the water and storing in a cool place. If you do not have all that time soak it at the start of your day and after a few hours you can begin to take off the skins yourself.
Using both of your hand rub the peas to take off the skins.
Cut up all the seasons into fine pieces.
In a processor blend the peas with a little water until a paste forms. Note: (Please see video for texture)
Place the mixture in a bowl and add the salt, black pepper, baking soda and all the seasonings. Mix well
Heat a pot of oil on medium and using an ice cream scoop or a spoon take out the mixture and add to the hot oil.
Leave for 3-5 minutes flipping over on each side until golden brown.
Serve hot and enjoy.