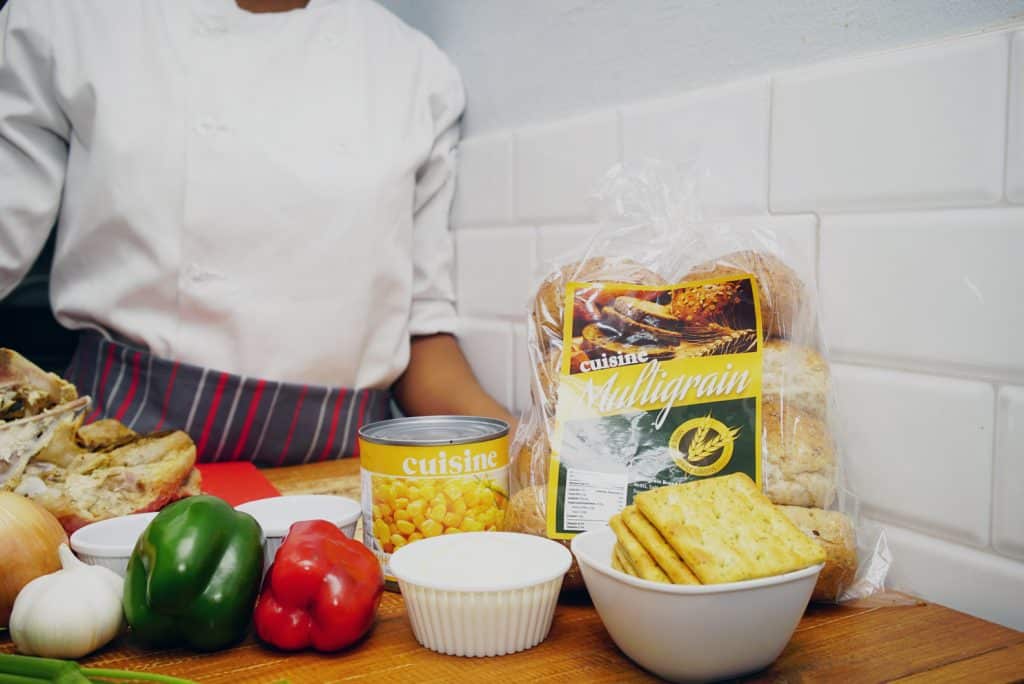 Hi Guys HAPPY NEW YEAR!!!
Leftovers! What a great way to start off the year. It isn't much preparation so it makes life easier for you, keeps the family happy and it's quick and easy too. Turkey is really versatile so you can get creative and use your leftovers and make a great dish. When I was a little child I would always run towards paste sandwiches and puffs because something about all the stuffing made me happy and kept me in high sprits. No matter how stuffed it was I would eat every last drop. So today I thought it was just perfect to use my leftover turkey and make this delicious paste for you. School has just begun so it's perfect for the kids as a meal or even a snack.
I hope you enjoy and don't forget to be imaginative with all those leftovers.
Ingredients
1lb turkey
1 Chive
1 Onion (small)
3 Garlic cloves
2 Sweet peppers (small)
3/4 Cup Cuisine Whole Kernel Corn
Cuisine Multigrain bread
1 Cup Mayonnaise
Black pepper (to taste)
Salt (to taste)
1 pack crackers (optional)
Method
Remove the remaining meat off the turkey bone and break up into small pieces. (Note: Keep the bones and make a stock)
Place the meat in a food processor and pulse until you have fine pieces.
Cut up all the vegetables into small dices.
In a bowl place the meat, add the remaining ingredients and mix well.
Keep refrigerated and serve as a sandwich or on a cracker.
Enjoy