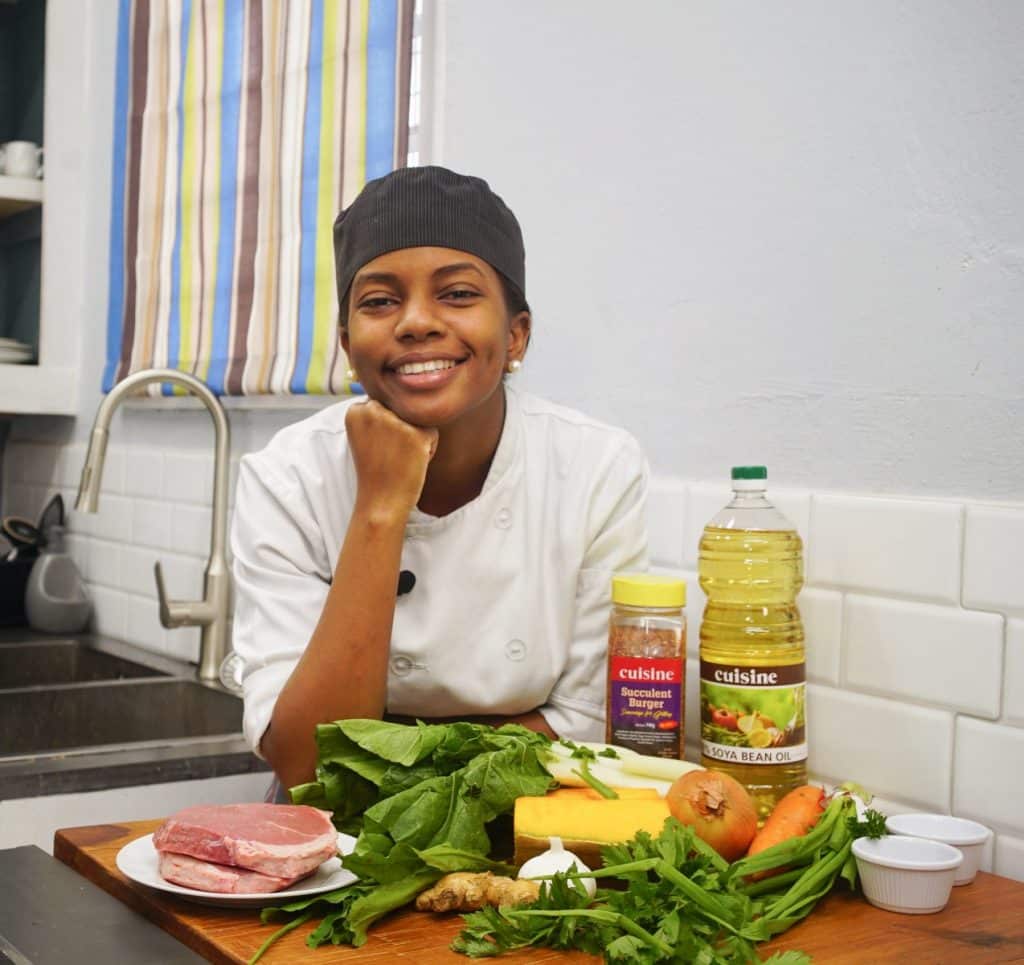 Carnival is just around the corner and I know everyone is trying to stay fit and eat healthy. So I made this simply delicious soup just fit for the occasion. Full of hearty goodness and also very easy. Pak choi is my favourite green leafy vegetable to eat. It cooks very fast and it has an extremely unique flavour. I added pumpkin and carrots to add nutrition and they also help with satisfying that hunger. The tenderness of the beef mixed with the flavours of the herbs really gives this dish a wonderful touch. Feel free to add more spices for spicier soup. I hope you try this dish and enjoy !
Ingredients
2 bundles Pak Choi
2 cuts Bottom Round, Beef
1 ½ cups Pumpkin
1 Large onion
2 Chadon Beni leaves
2 Chive leaves
2 Celery stalks
4 Garlic cloves
2 tbsp Ginger
2 Carrots
1/2 cup Cuisine Soya Bean oil
3 tbsp Cuisine Succulent Burger Seasoning
2 tbsp Soy sauce
4-6 cups Boiling water
Salt (to taste)
Black pepper (to taste)
Method
Slice beef as thinly as possible. Note: (Please see video on how thinly to slice the beef. Also be sure to sharpen your knife for a superior cut)
Cut all vegetables as seen in video or simply to your liking.
Place the wok or pot if using on high heat and add the oil. Allow to heat up and add the beef. Put in the salt, black pepper and the Succulent seasoning allowing this to cook for 2-3 minutes on high heat.
Add onion, garlic, ginger, chadon beni and celery. Mix well and add the pumpkin giving it 3 minutes to cook.
Add water and carrots and let it to cook for 2-3 minutes. Next place the Pak choi, chive and soy sauce. Mix well and adjust salt and pepper to liking.
Serve hot and top it with some fresh chive, chadon beni and soy sauce.
Enjoy!