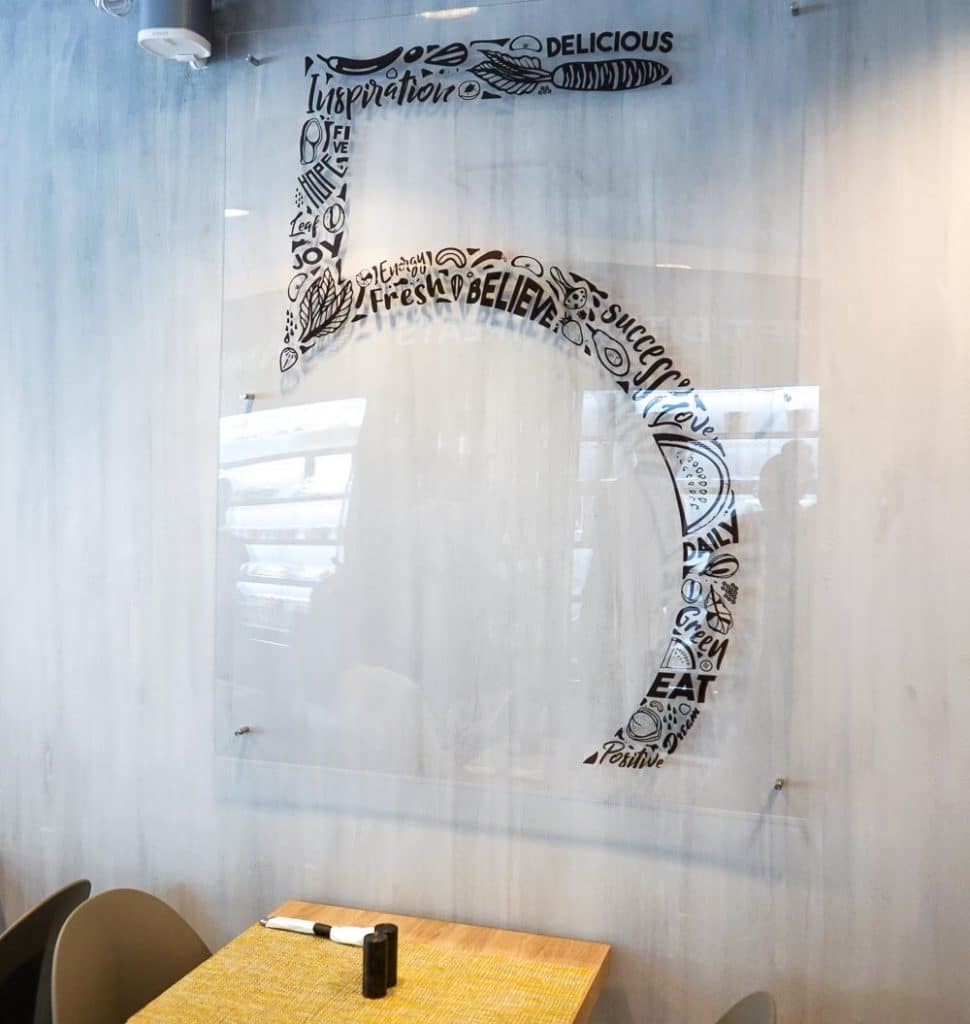 On their Facebook page Five The Eatery succinctly described themselves as "Gourmet Comfort Food whether you dine in or take away!" and that is a sweet spot that is somewhat of a gap in dining experiences in Trinidad & Tobago. There are a few places that offer what Five The Eatery provides in isolation or a possible combination of a few key features. But one place that does it all? I don't know of any and if you do please comment below and let us know about them.
Grab & Go Food Items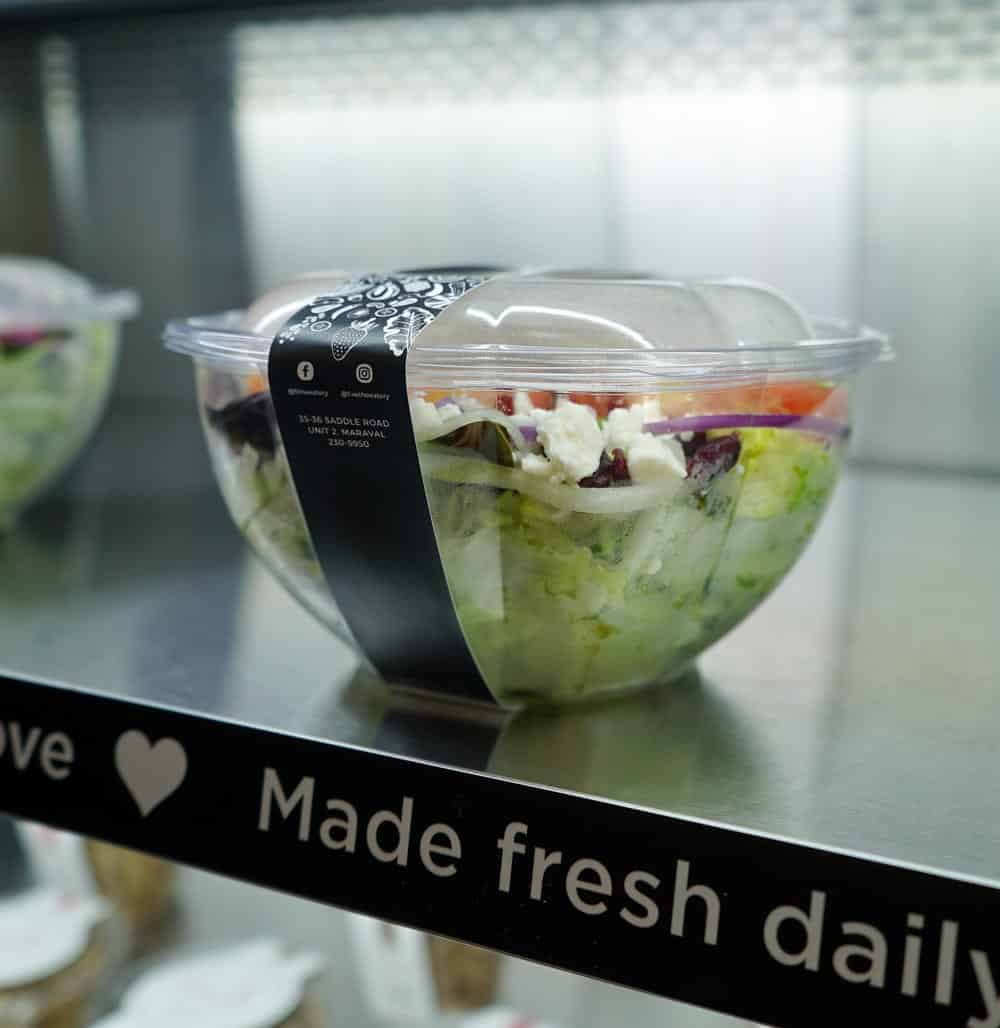 Granola, locally produced.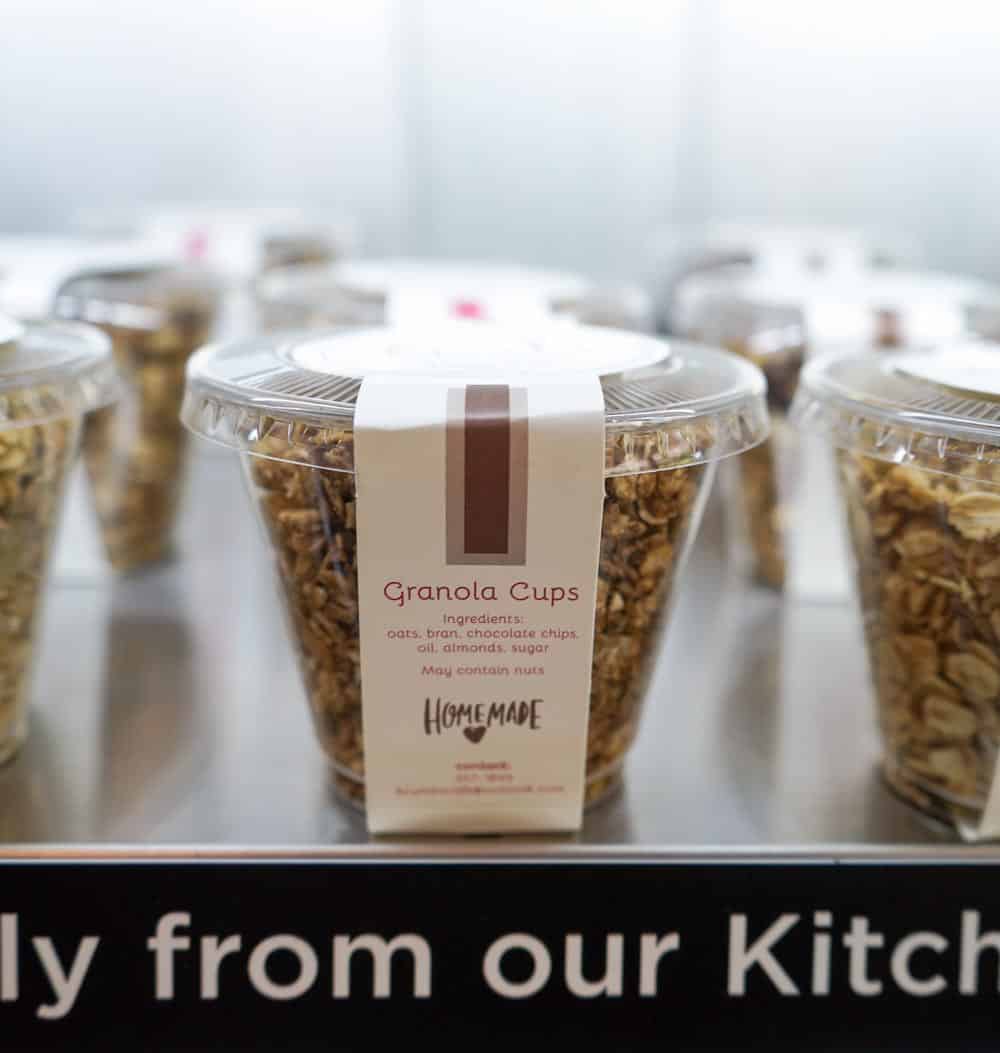 Sauces, Dressings & Oils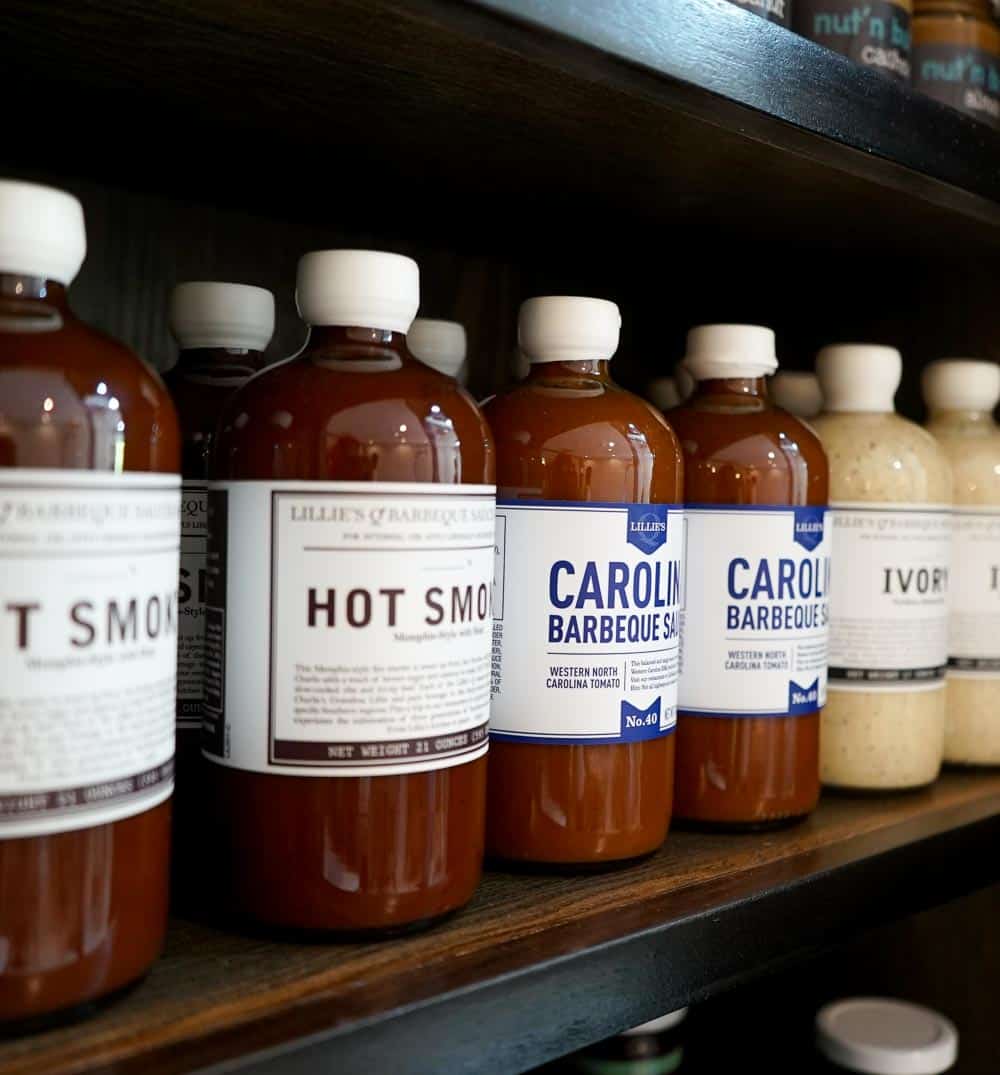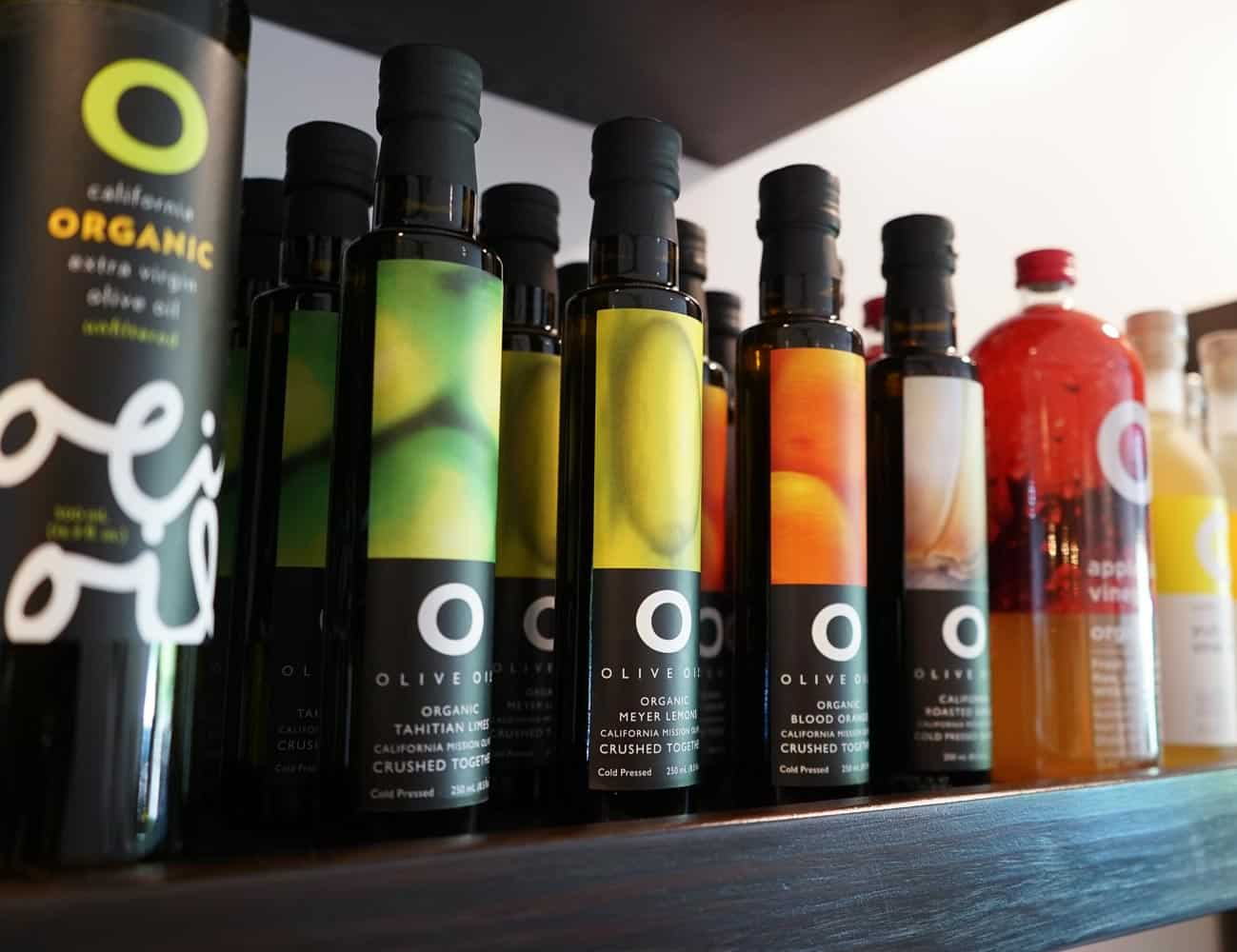 Great items for pulling your hand at home.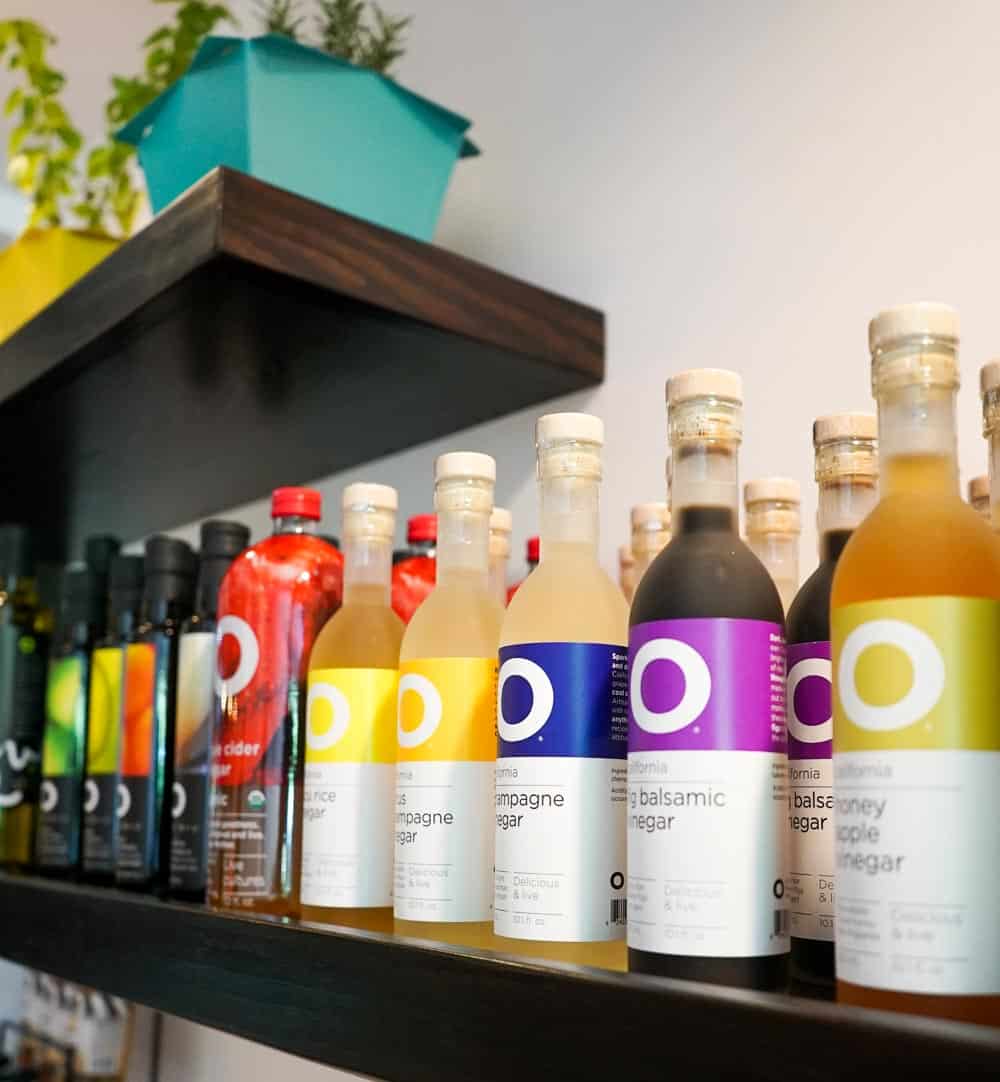 Great Ambiance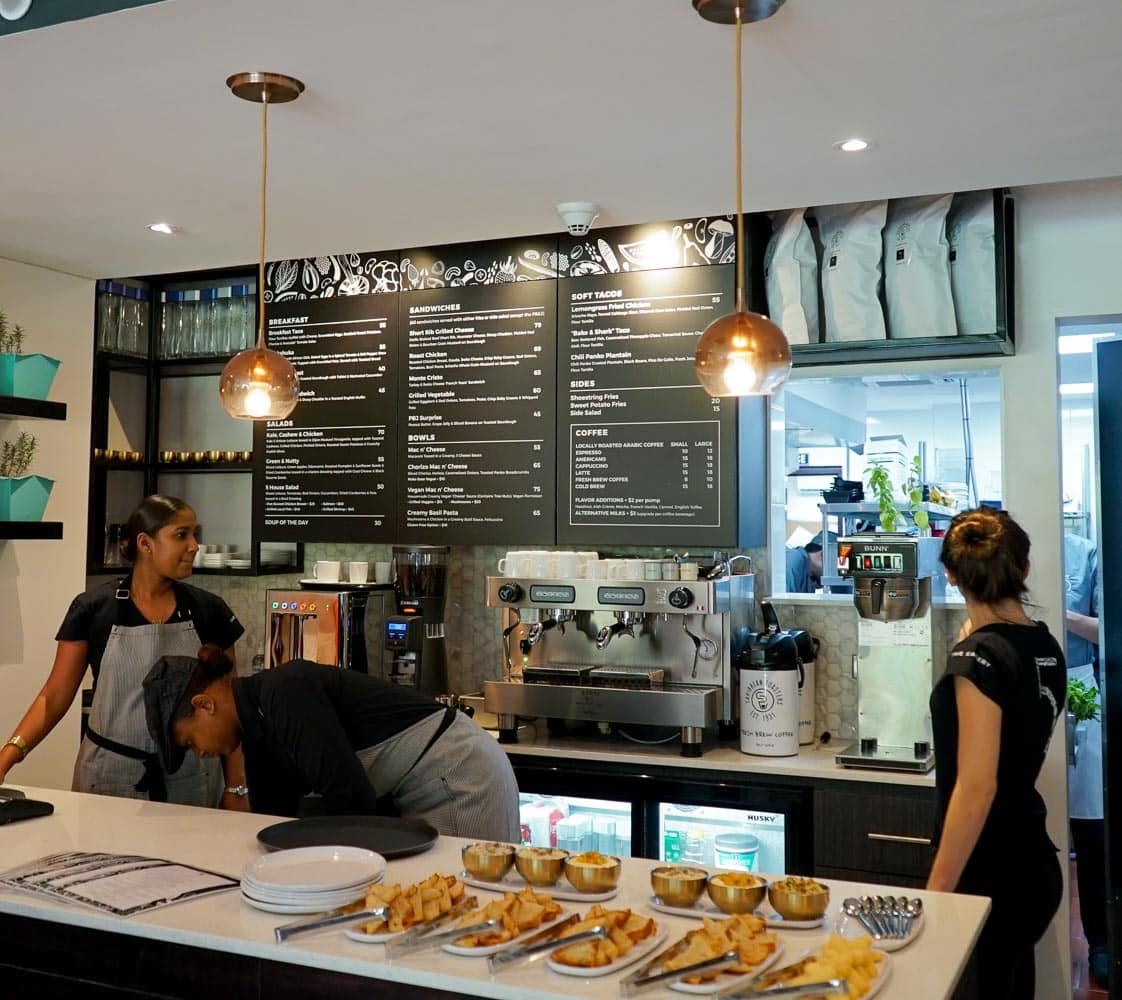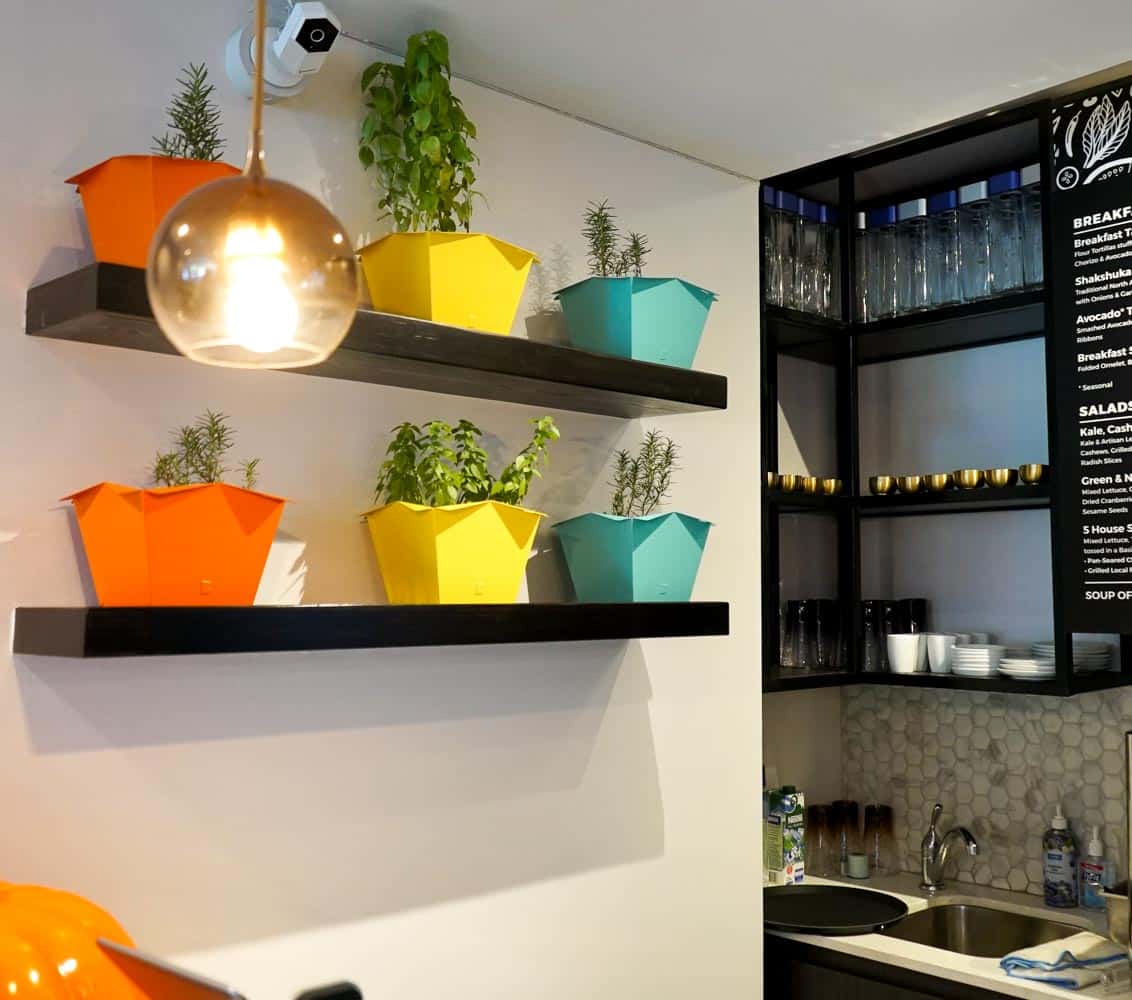 Environmentally conscious waste disposal was a nice touch.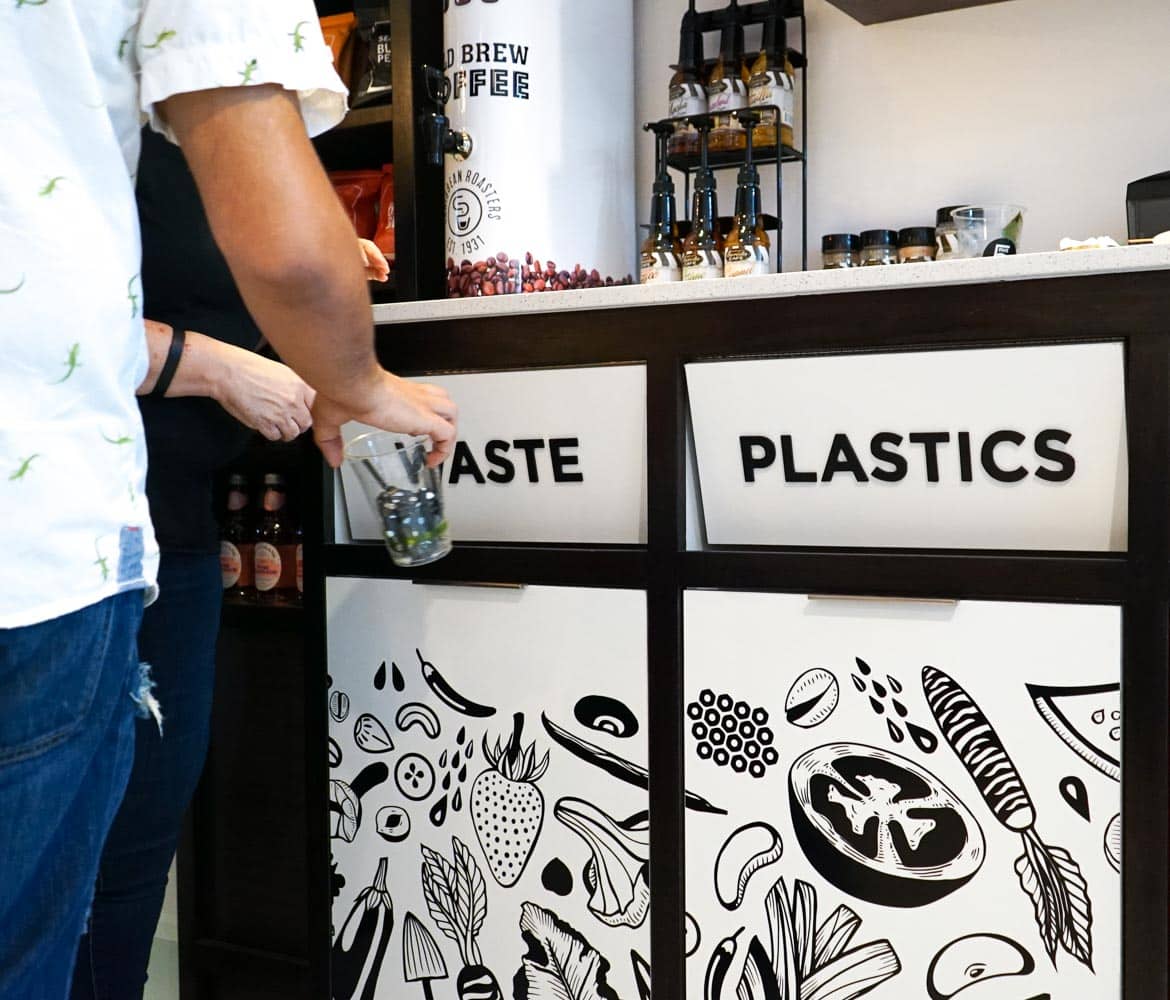 The Menu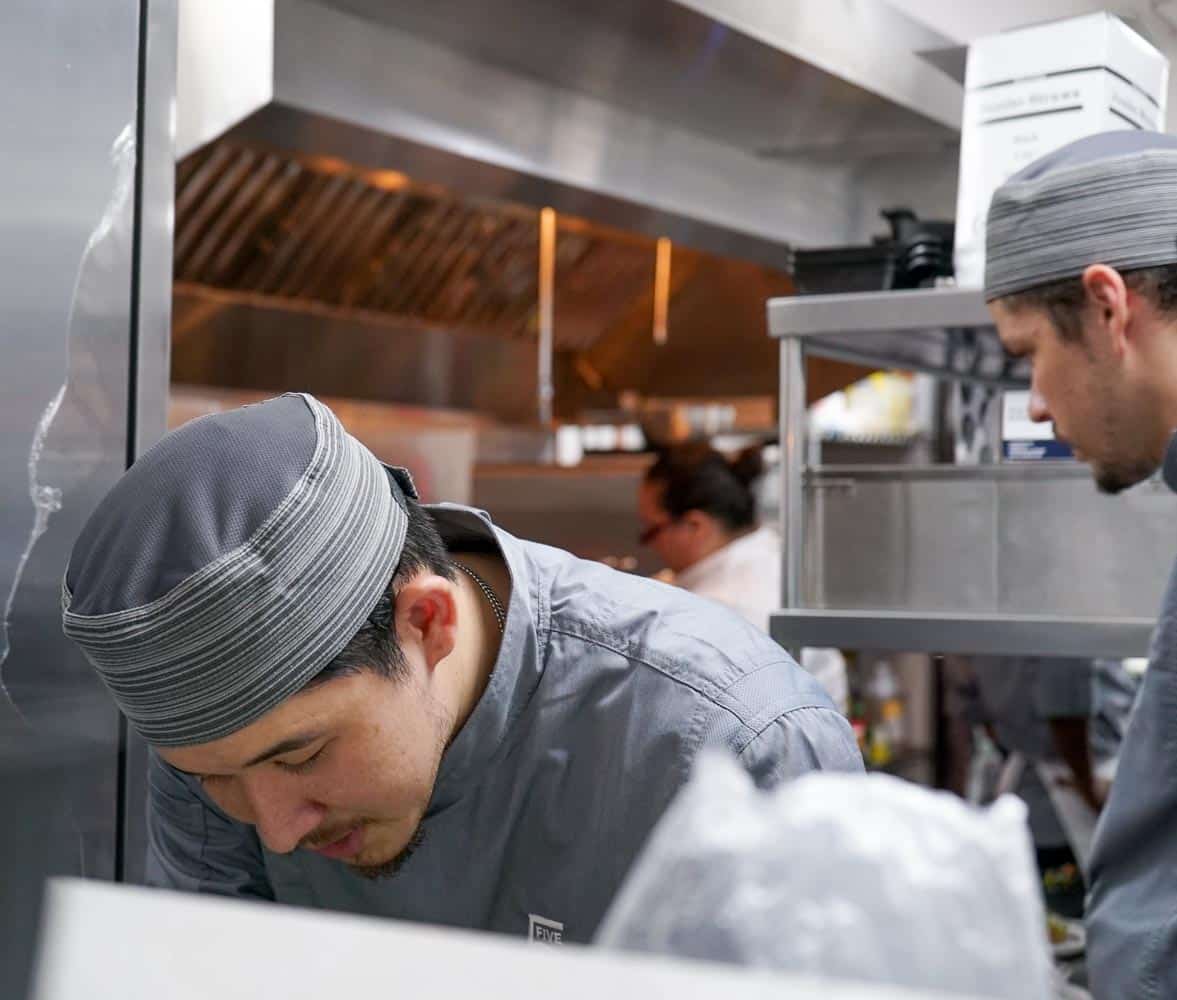 Conceptualized by Consulting Executive Chef, Brigette Joseph and tastefully executed by the culinary professionals that comprise the kitchen staff, the featured menu items at Five The Eatery were all quite delicious.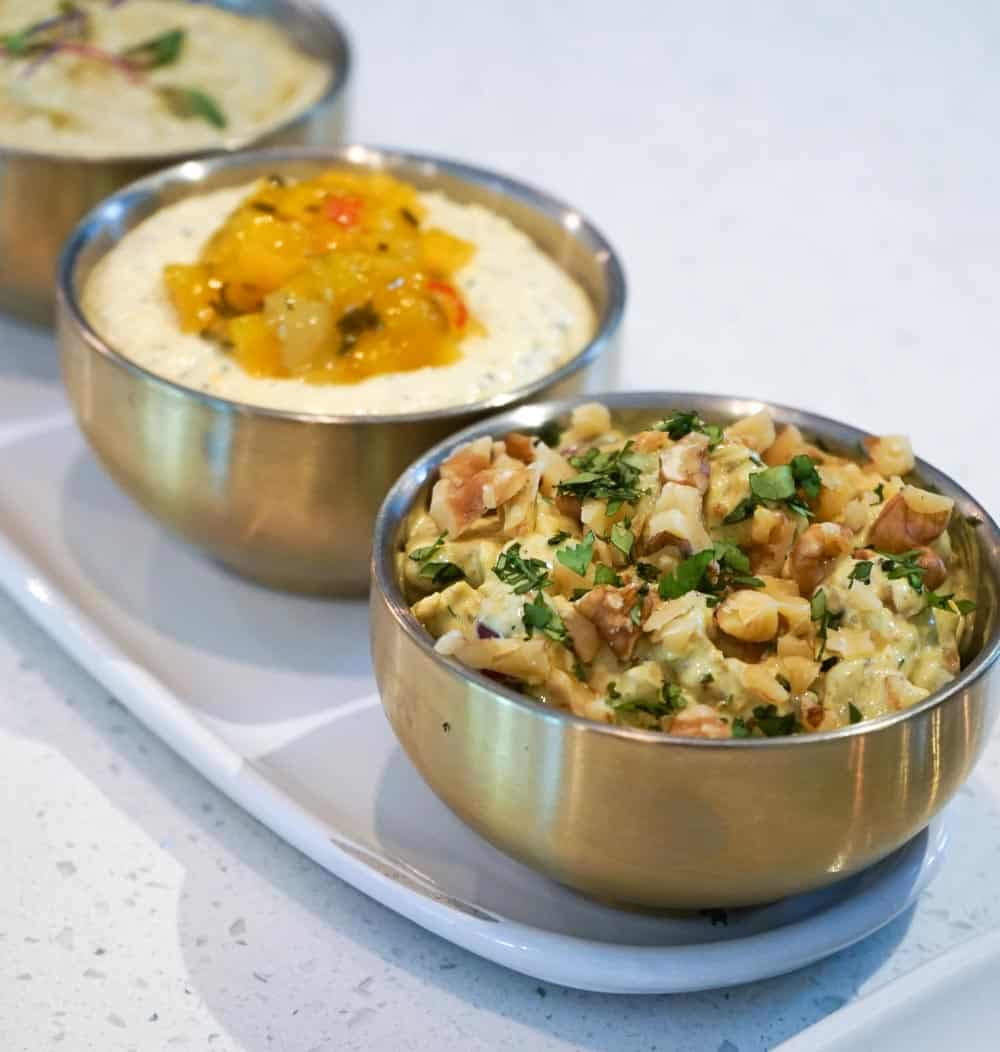 Kicking things off with appetizers we had three tasty dips to choose from: Moroccan Chicken Salad, 3 Cheese Dip with Mango Salsa and Baba Ganoush.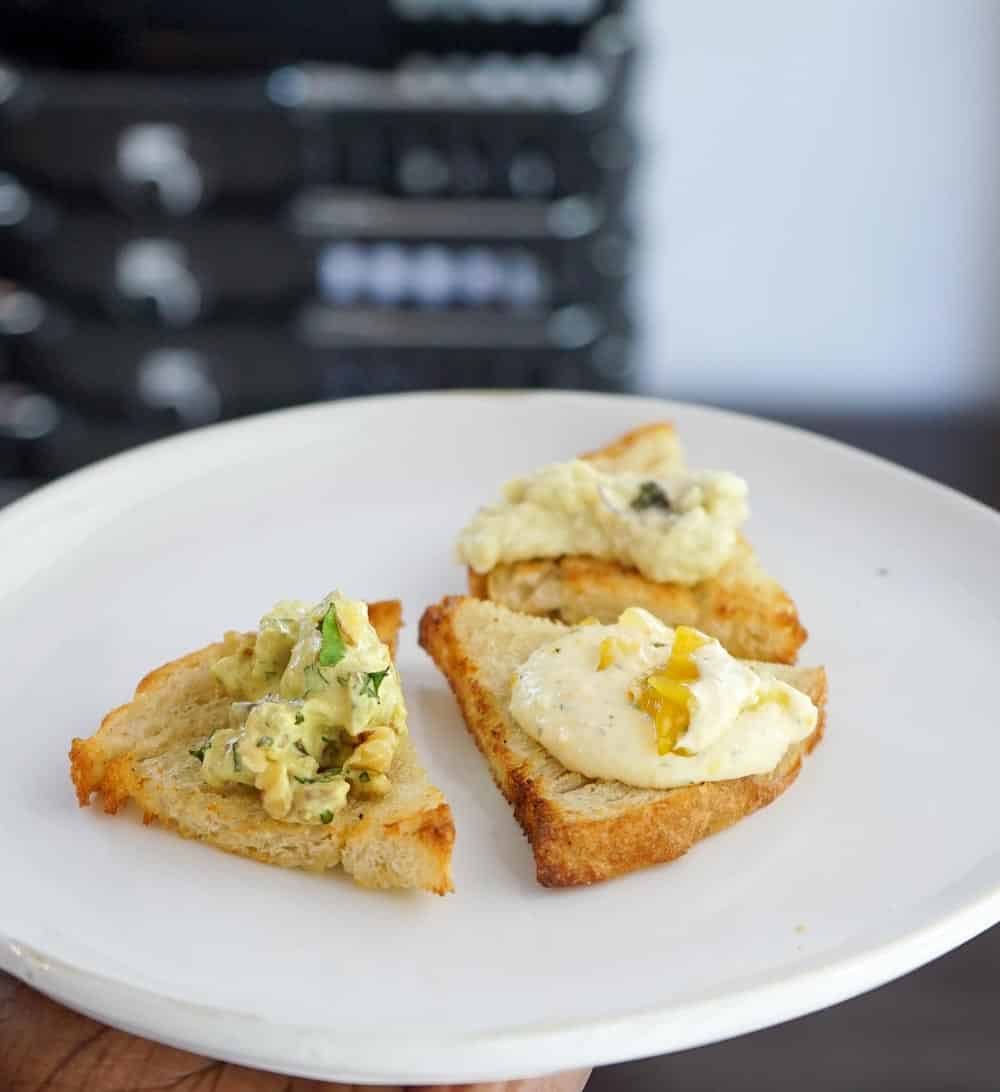 Fixed myself a sample plate… they were all great dips but if I had to choose one to take home with me it would be the Moroccan Chicken Salad 🙂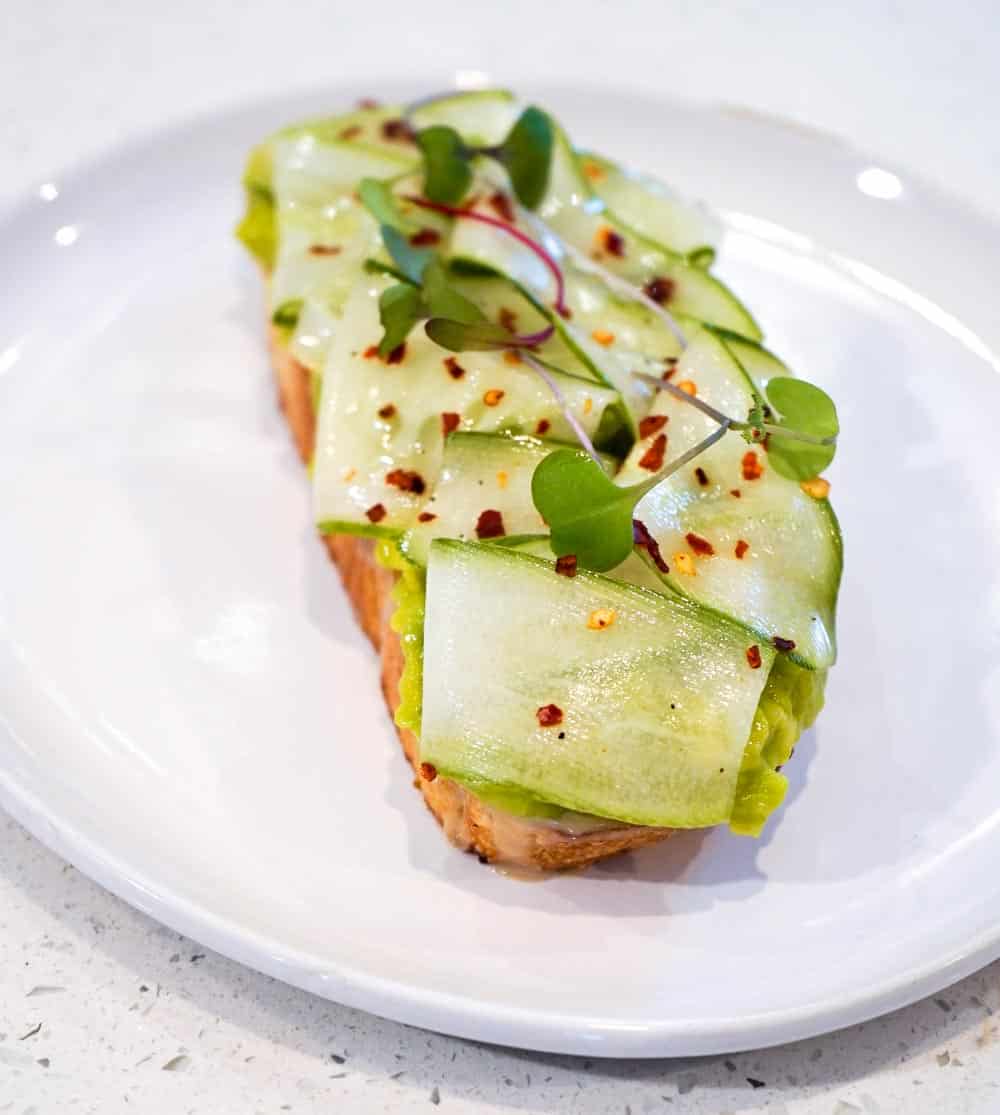 Avocado Toast: Smashed Avocado on Toasted Sourdough with Tahini & Marinated Cucumber Ribbons.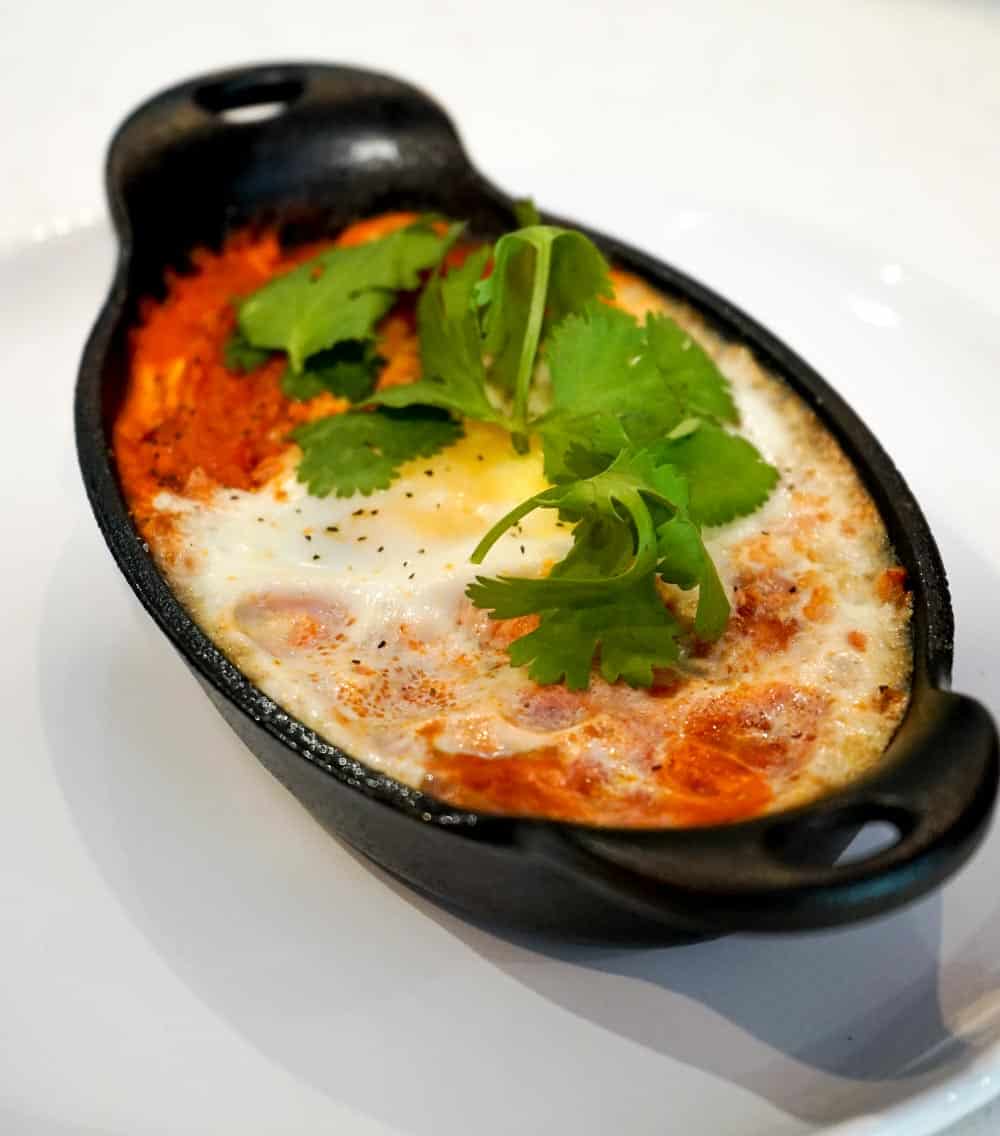 Shakshuka:  Baked Eggs in a Spicy Tomato and Bell Pepper Stew, Topped with Feta Cheese.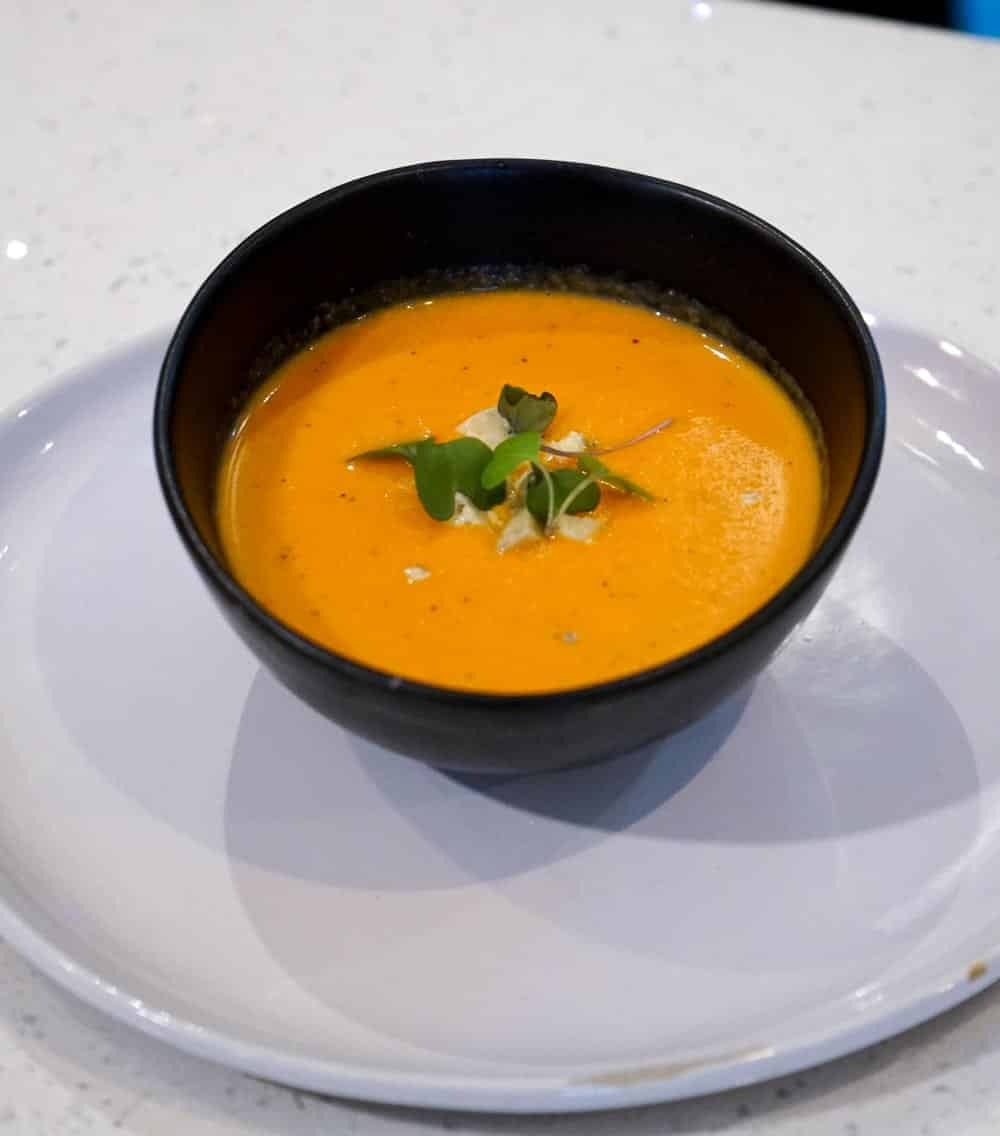 Tomato & Bell Pepper Bisque: Tomato & Roasted Bell Pepper soup topped with a Blue Cheese crumble.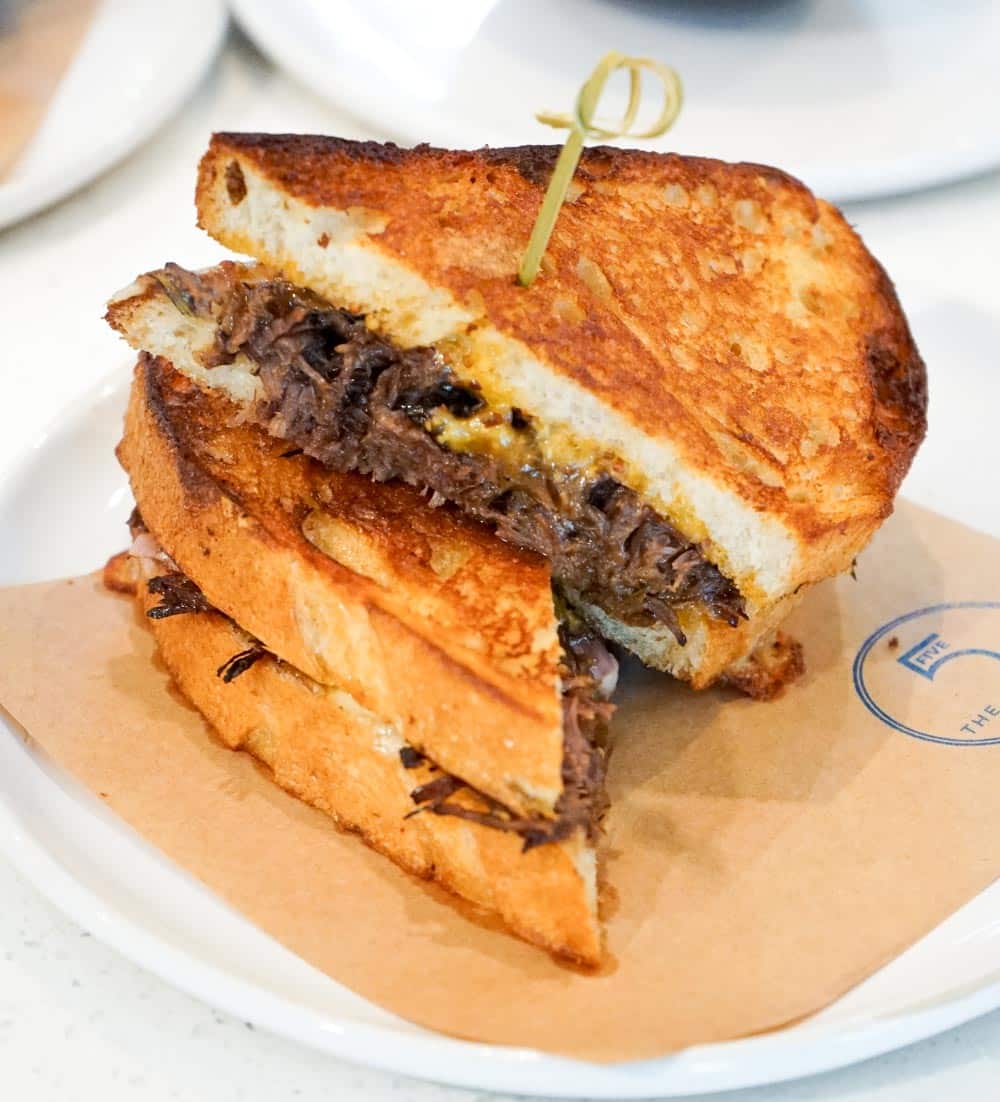 Short Rib Grilled Cheese: Garlic Braised Beef Short Rib, Muenster Cheese, Sharp Cheddar, Pickled Red Onion with Bourbon Grain Mustard on Sourdough.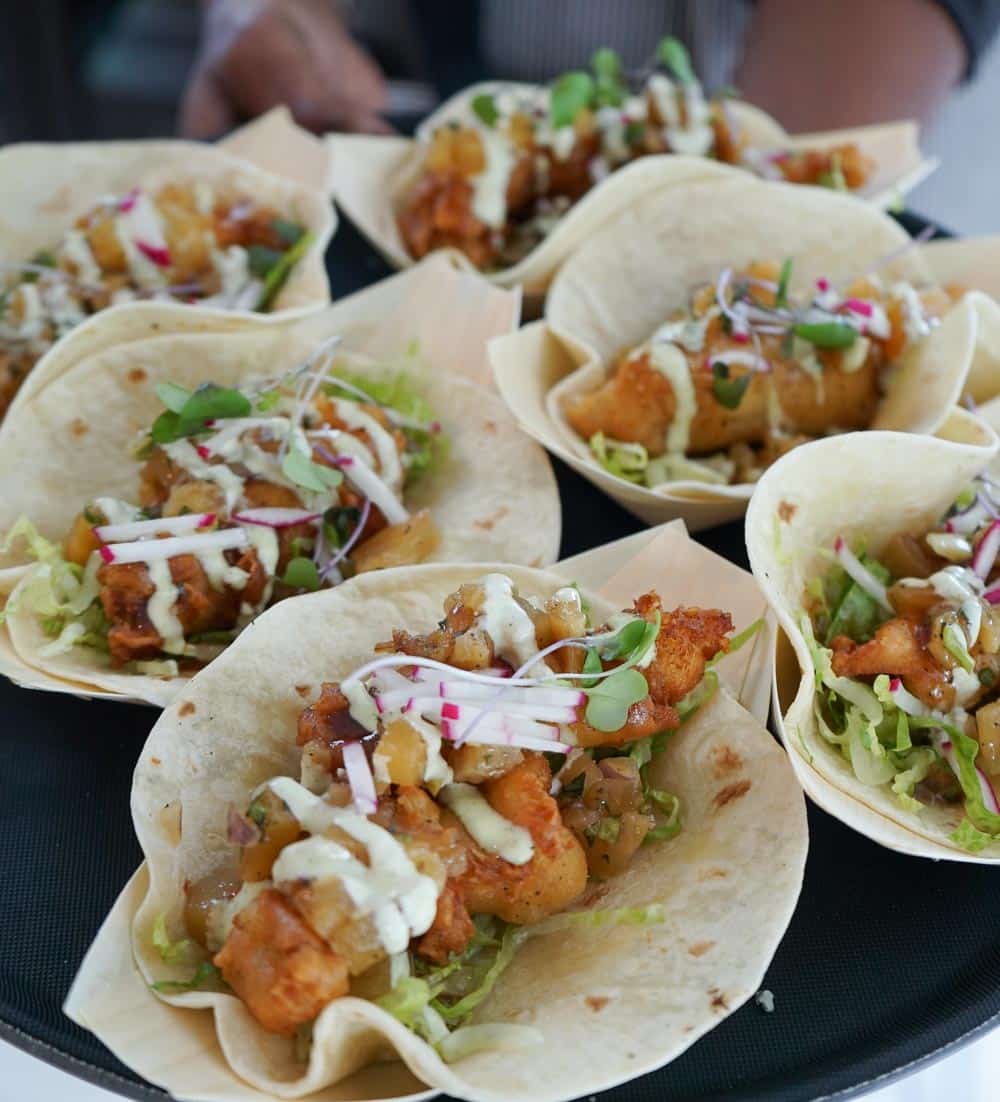 "Bake & Shark" Taco: Beer Battered Fish, Caramelized Pineapple Chow, Tamarind Sauce with a Chadon Beni Aioli in Flour Tortilla.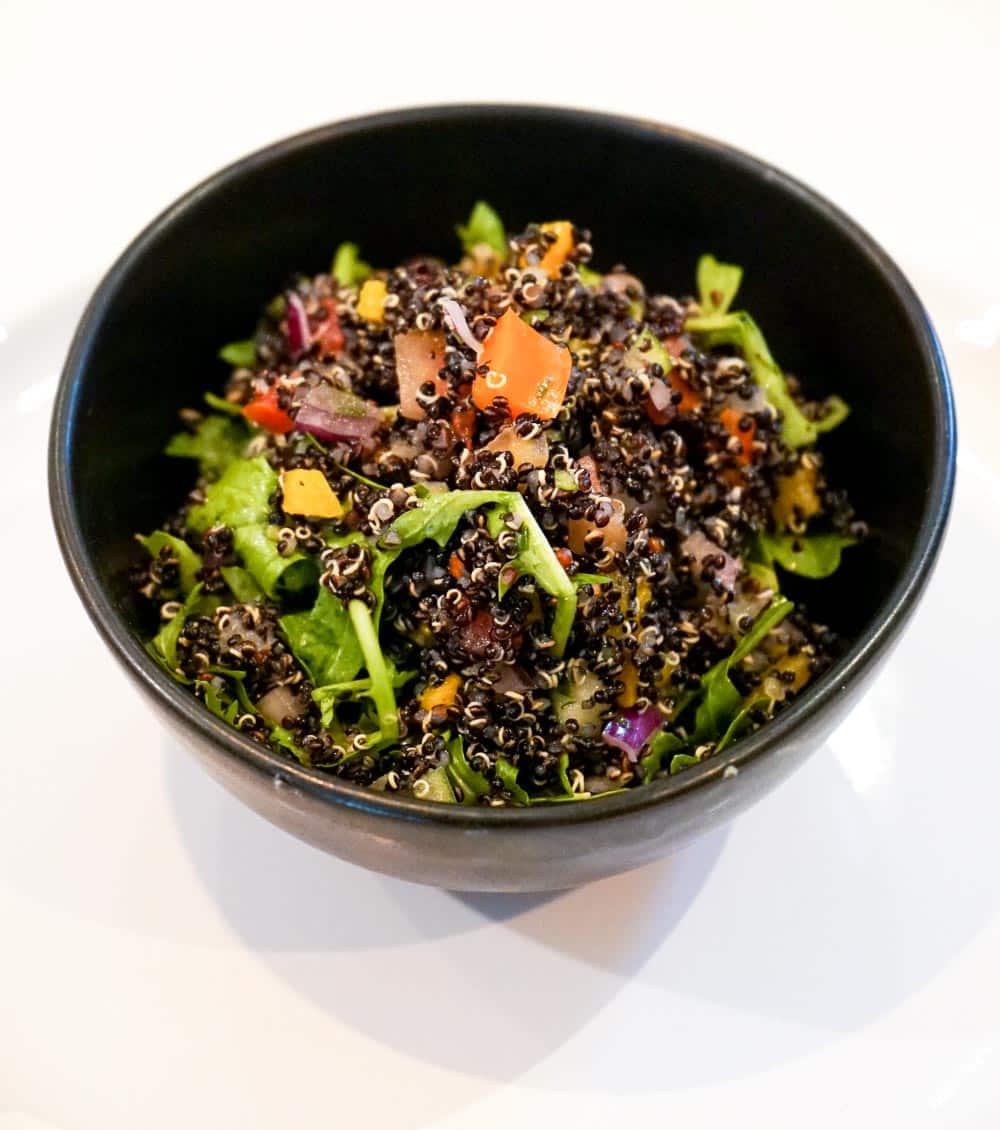 Quinoa Salad: Quinoa, Roasted Bell Peppers, Diced Red Onion, Tomato, Cucumber, Arugula, Olive Oil & Lemon Juice.
Vegan Mac & Cheese: House-made Vegan Cheese Sauce with vegan Parmesan.

Beverages
This is where it gets interesting for me and fills a gap as I mentioned earlier in this blog. As a casual dining experience, I think its a great option to be able to purchase and consume a bottle of wine with your meal as you dine in. Vibes!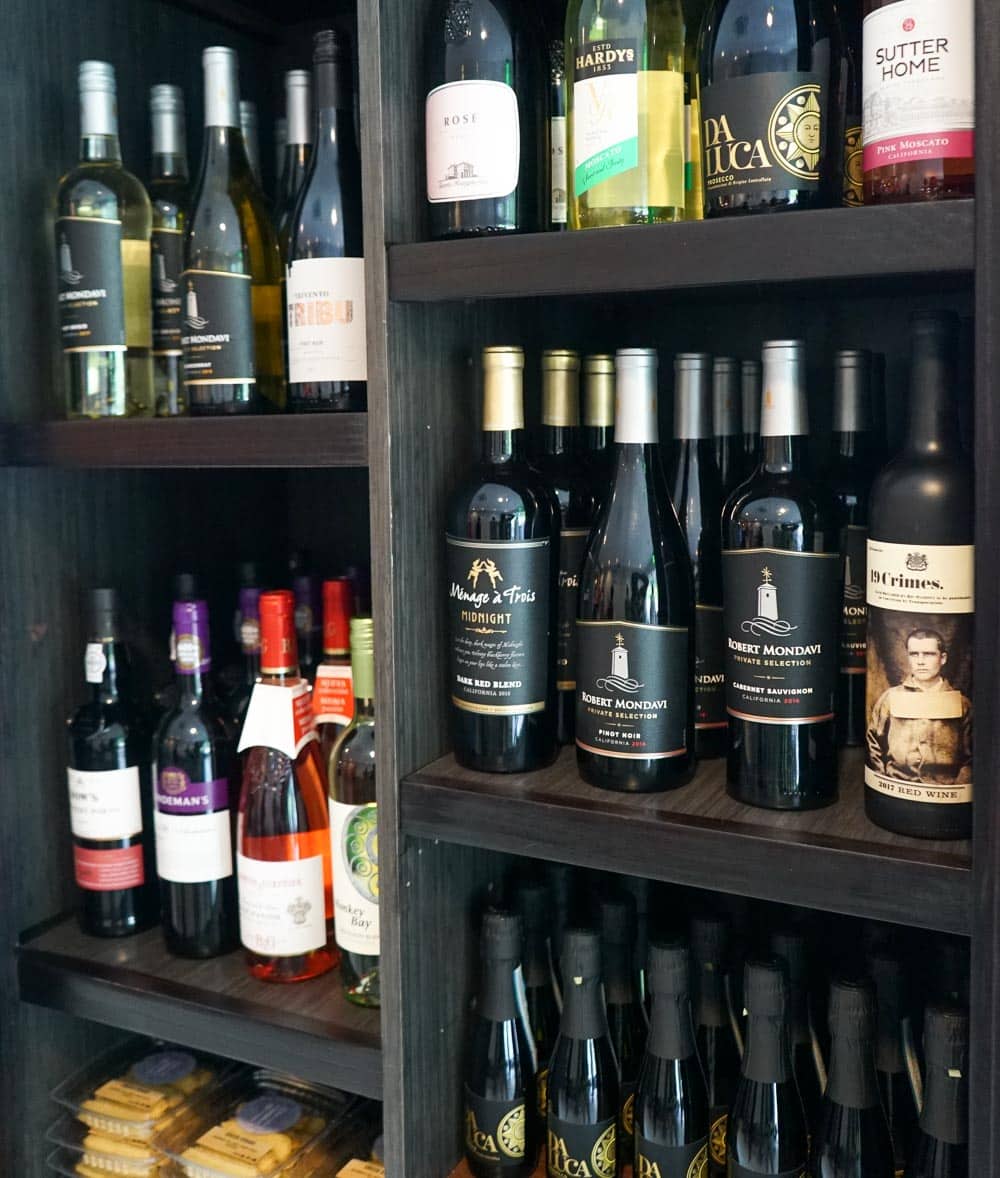 But if it's too early in the day to be having a glass of wine (insert eye roll emoji here) you can grab a cup of coffee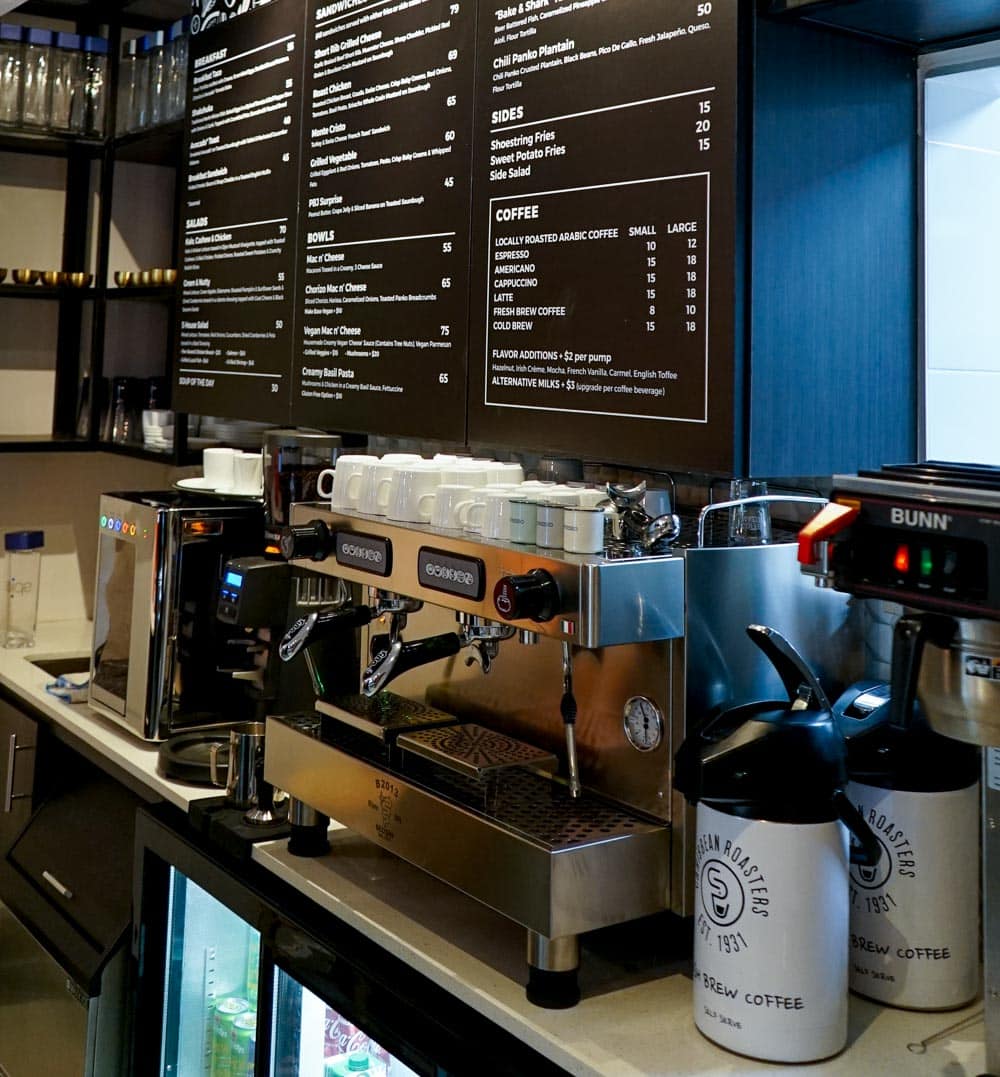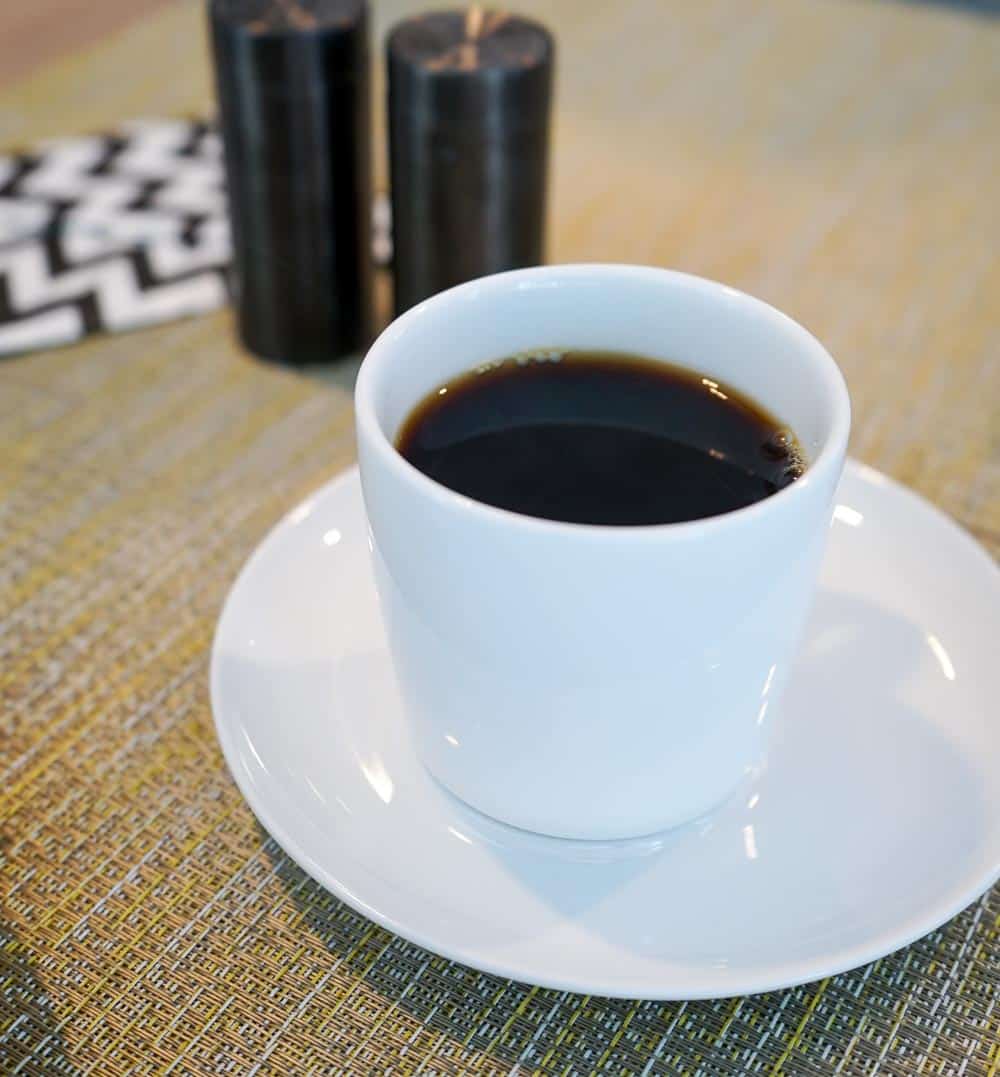 It was great to see some of my fellow food blogging/ food media peeps at the launch.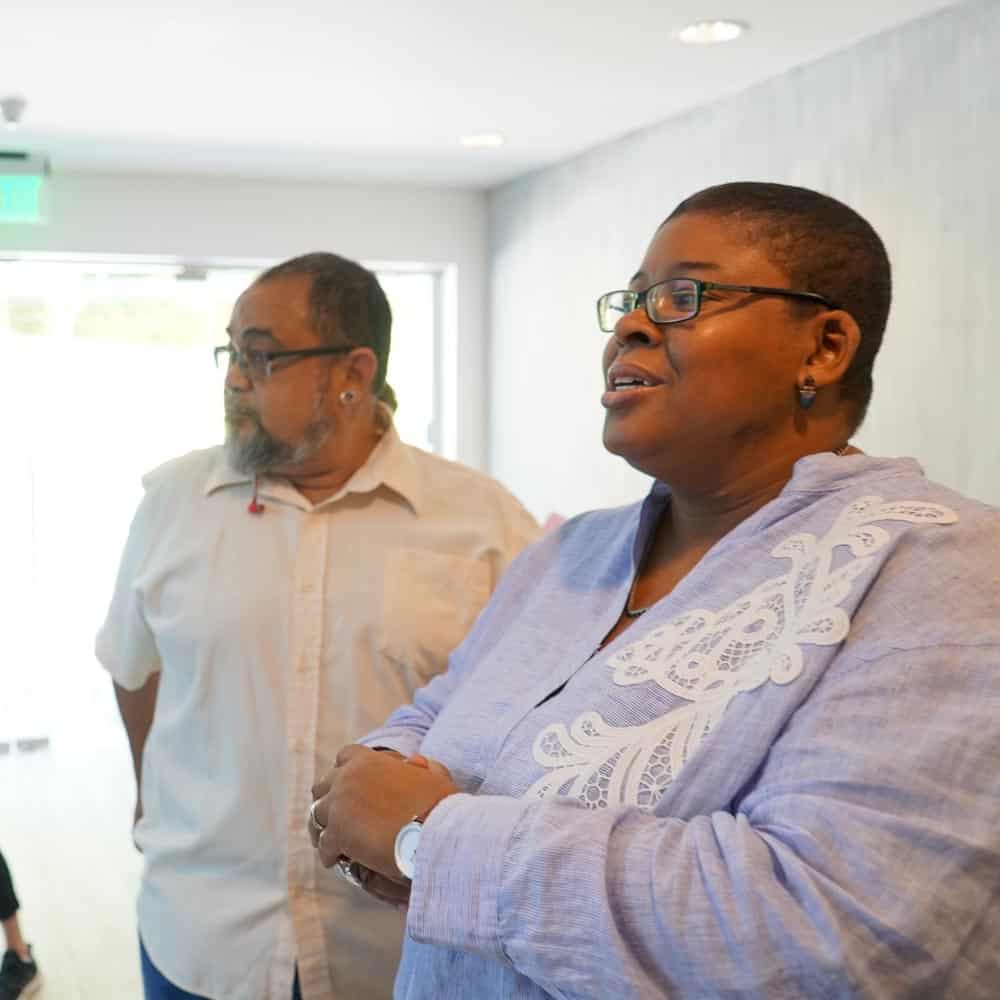 Leslie Ann St John giving David Wears the grand tour.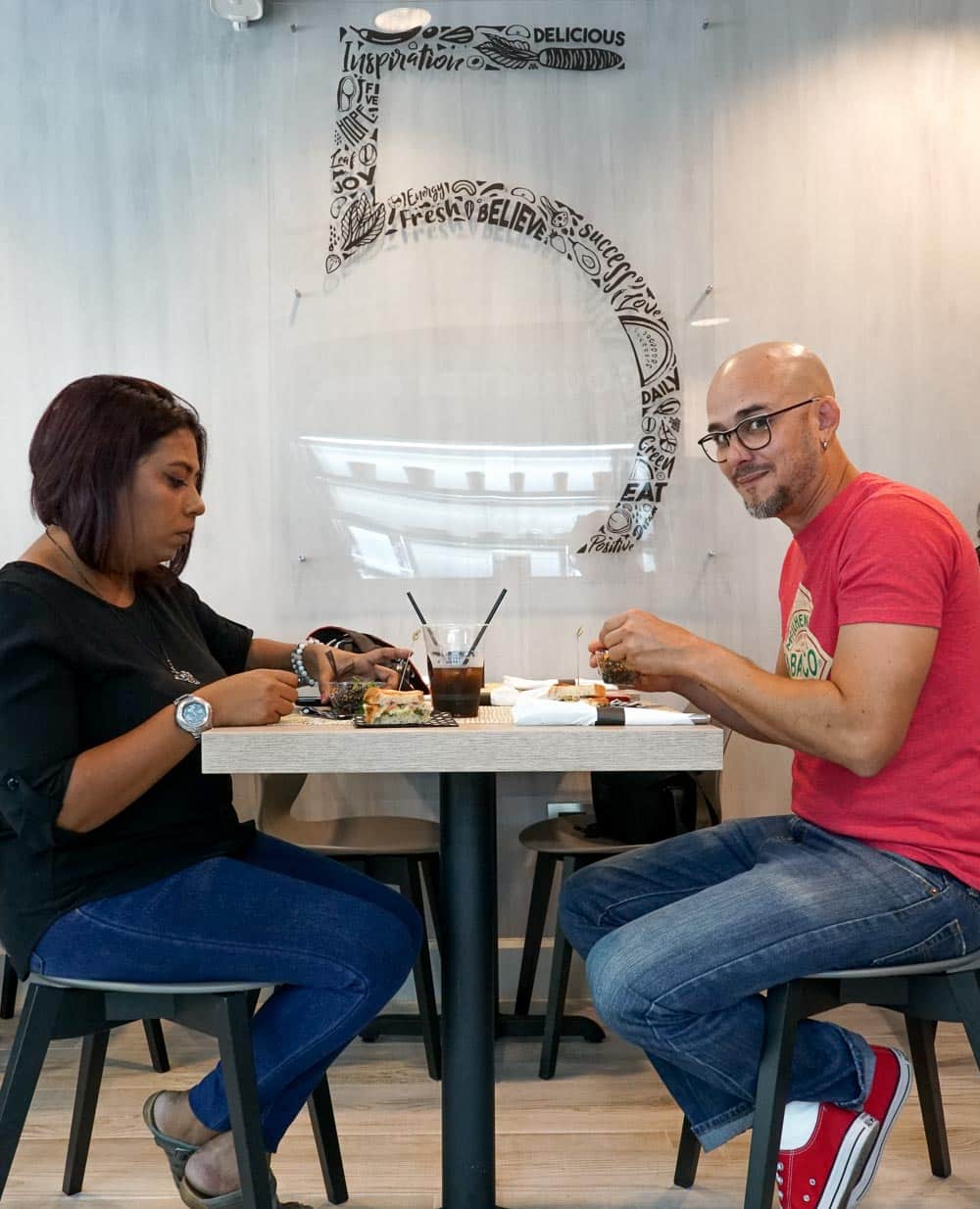 Rachel & Christian Jardine of The Bill Check get down to business.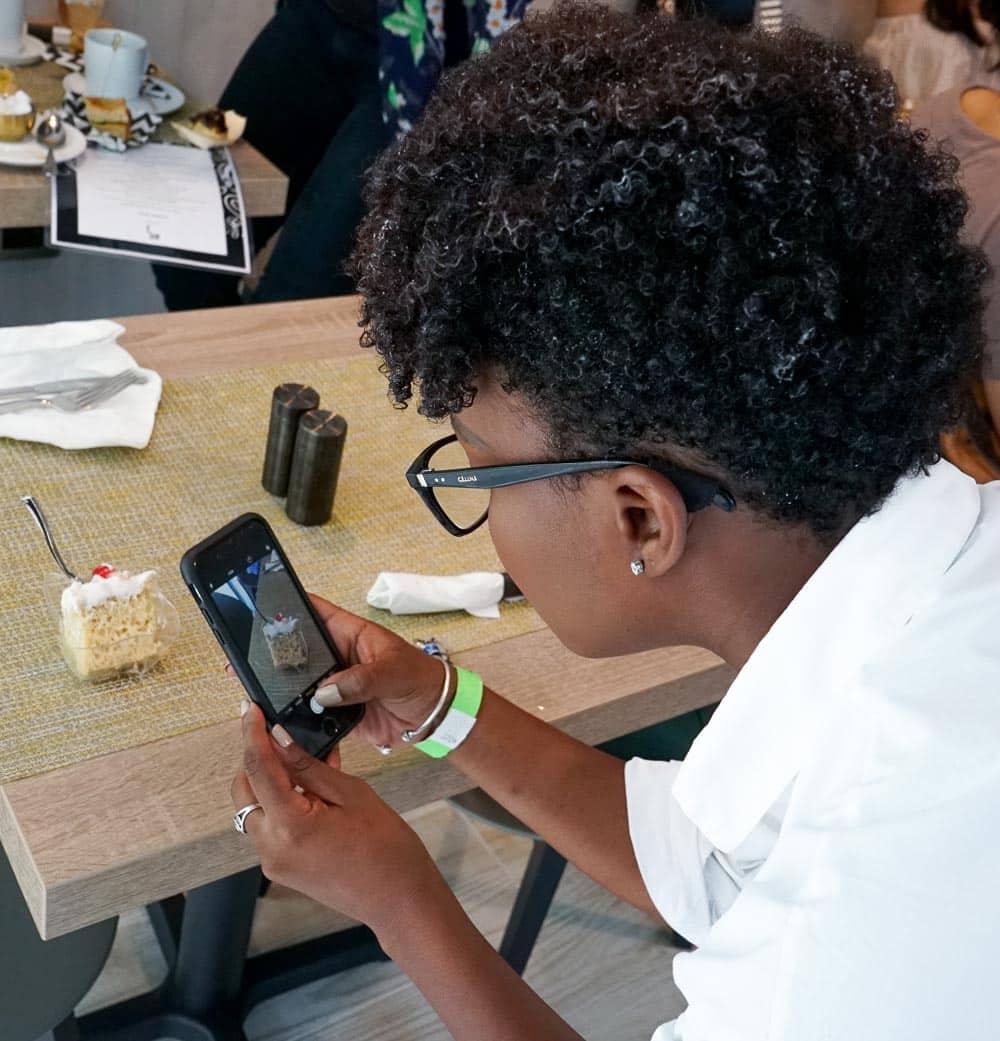 Afiya of In-Season Tours getting up close and personal with this dessert.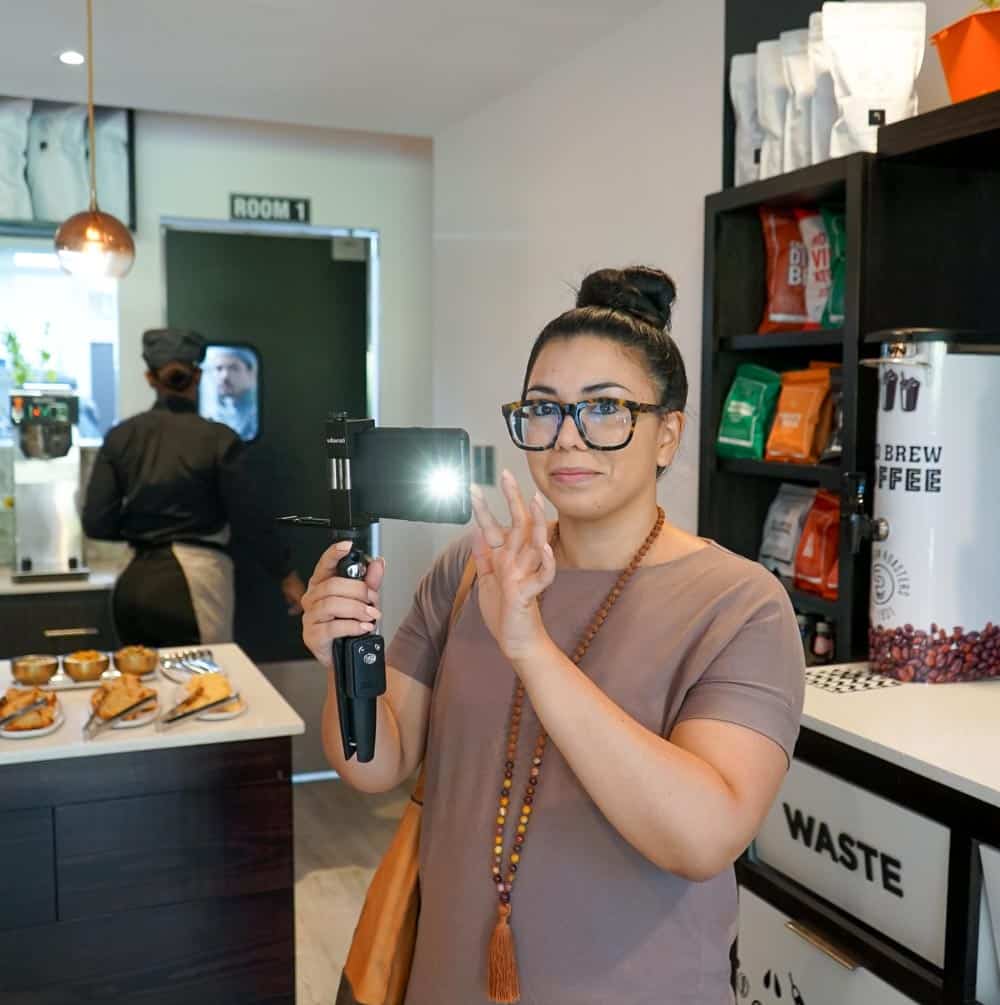 Ceola Belix repping LoopTT and also moonlighted as my hand model for the day. Thanks Ceola!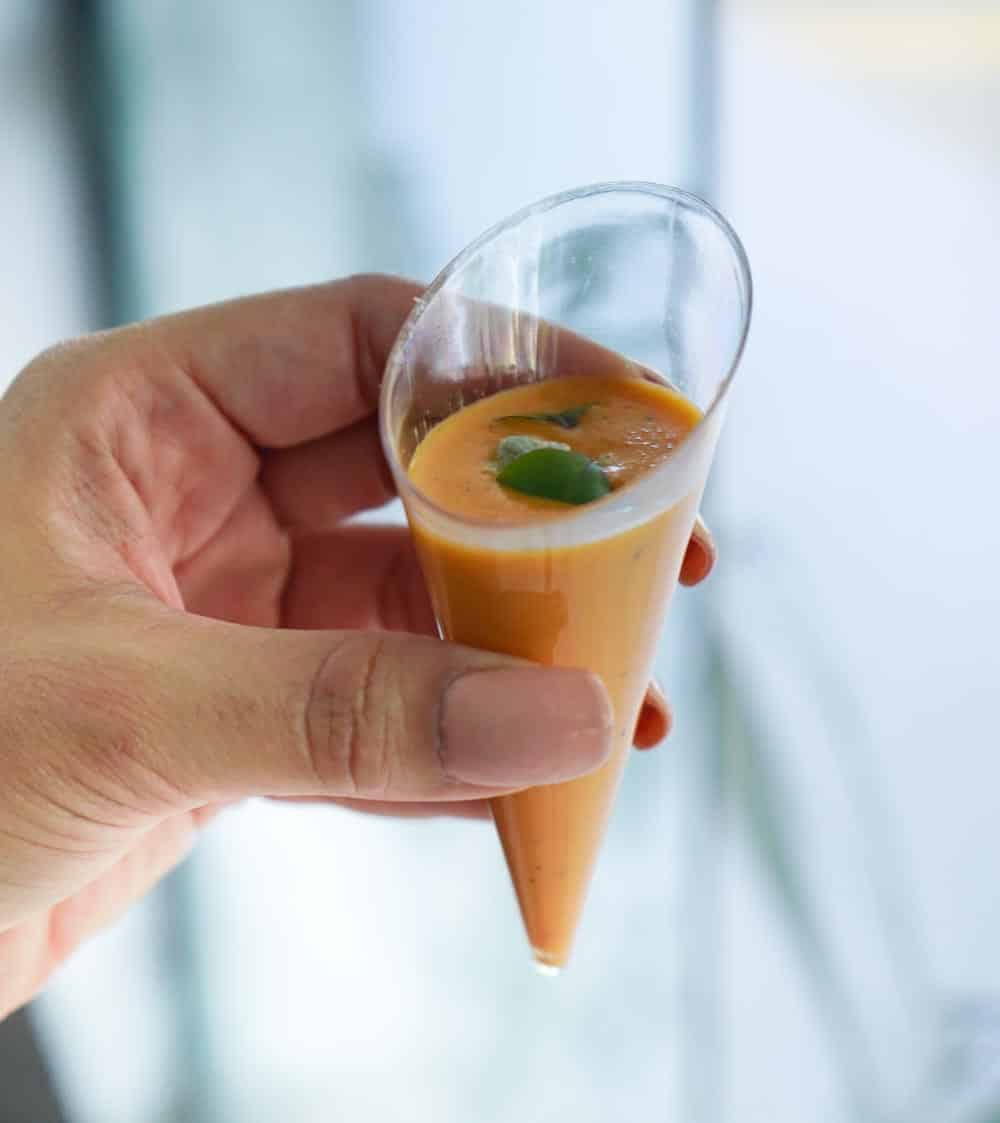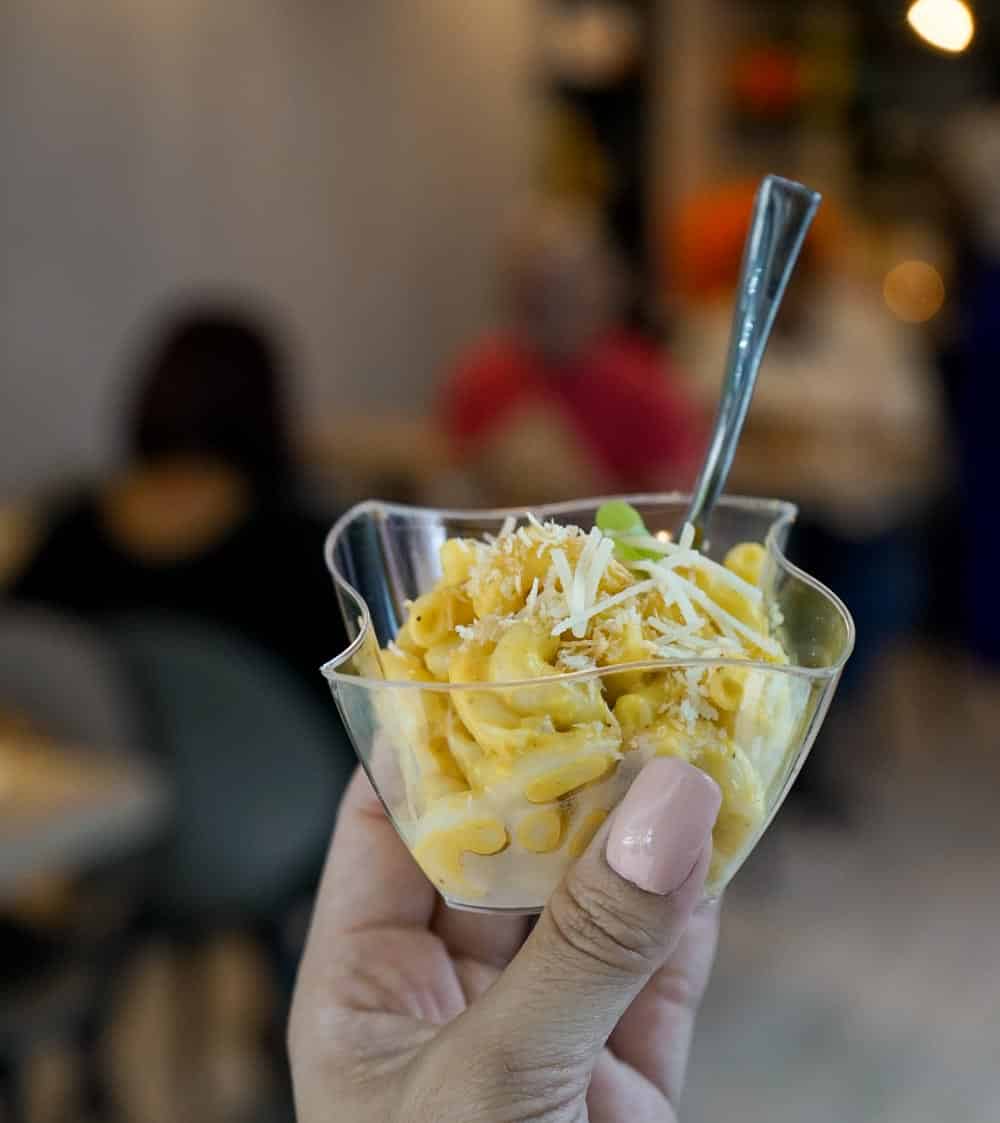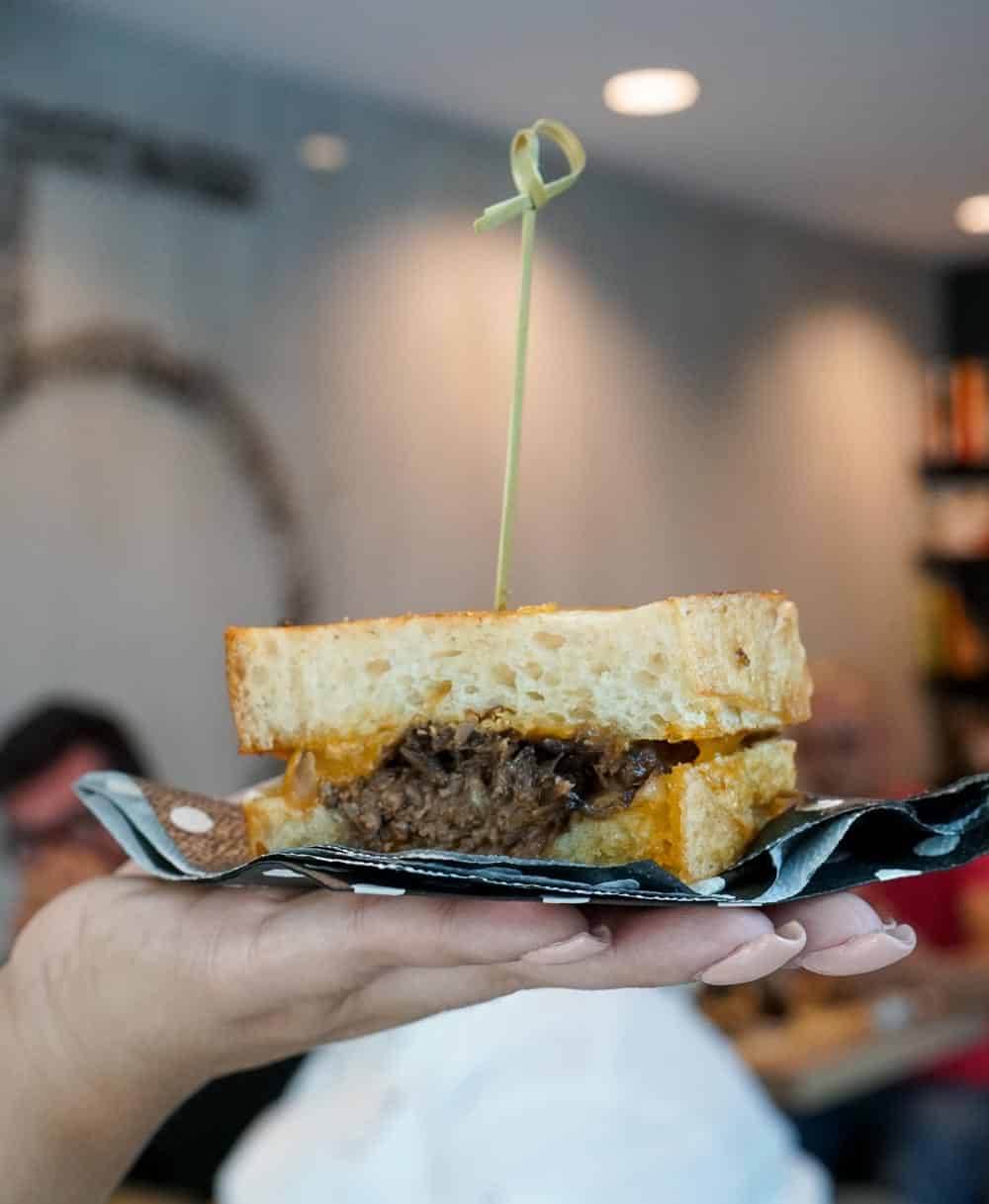 All in all a job well done by the Five The Eatery team! Kudos to you. #SeeYouAtFive