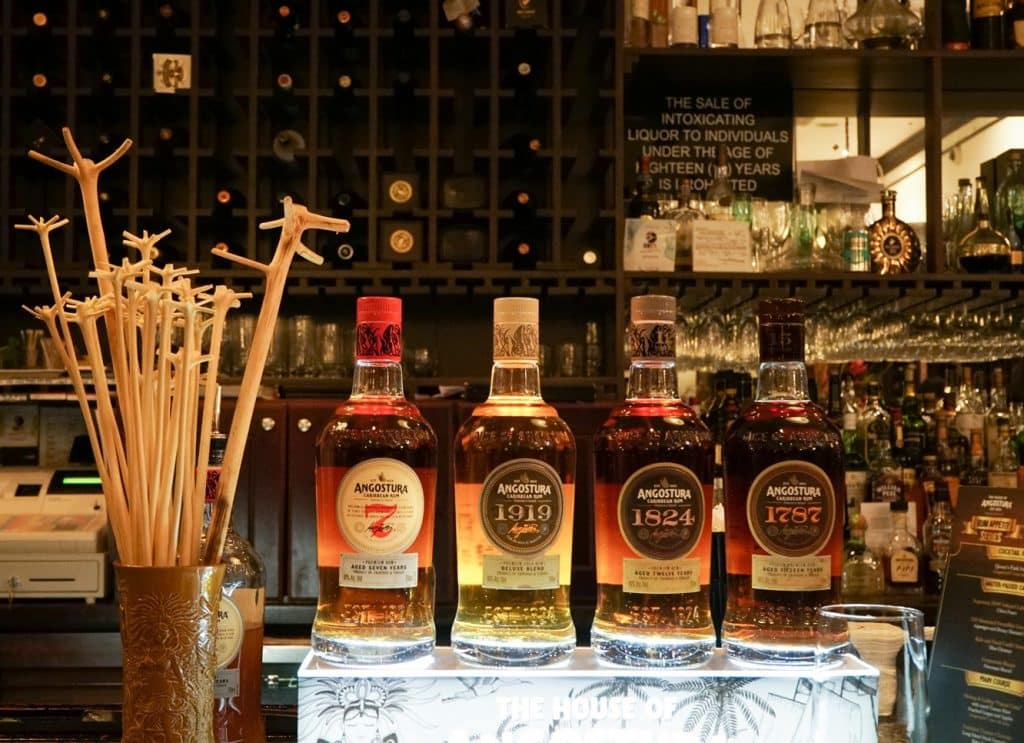 Although this was not my first Rum Appetit dinner, I felt like it was the first time I got to balance working and actually enjoying the experience of the event. I had to pause a bit and really consider the concept of taking "our" rum,
I say our because Angostura is a homegrown brand,
 and creating a rum pairing experience that really allows you to appreciate the rums. The appreciation is by no means limited to the flavor profiles but also gives insight into the history and process behind creating each of these signature blends in the line of Angostura premium rums. Marrying that with a dining experience really does a lot to set the tone for the proceedings of the evening. Whether you were attending for the first time or the fifth time there was no mistake that you were in for a unique experience.
Kicking things off with the Queens Park Swizzle The environmentally friendly macaroni straws were a thoughtful touch. Kudos!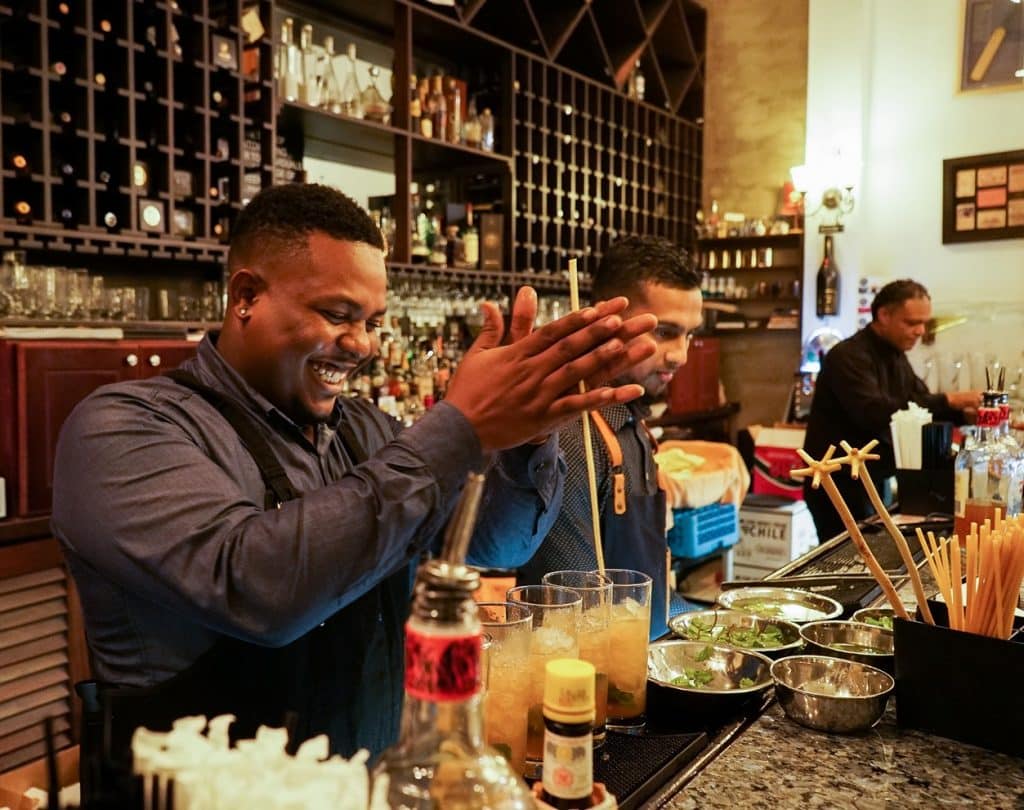 I always take the opportunity to capture professionals enjoying what they do. Angostura Brand Ambassador Kishion Guillaume is all smiles in this shot. Follow him on Instagram:
@tipsy_trini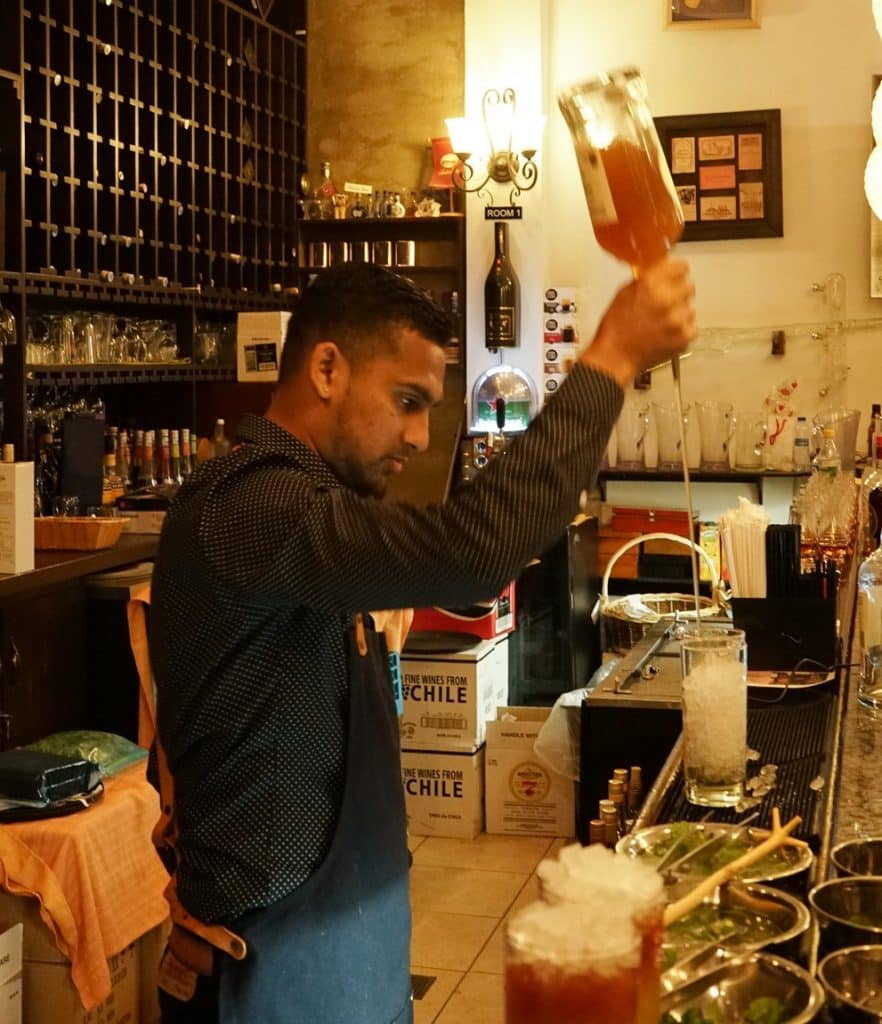 Angostura Brand Ambassador Neal Ramdhan focuses on getting the perfect pour of Angostura 7 for his Queens Park Swizzle cocktails. Follow Neal on Instagram:
@neal_nar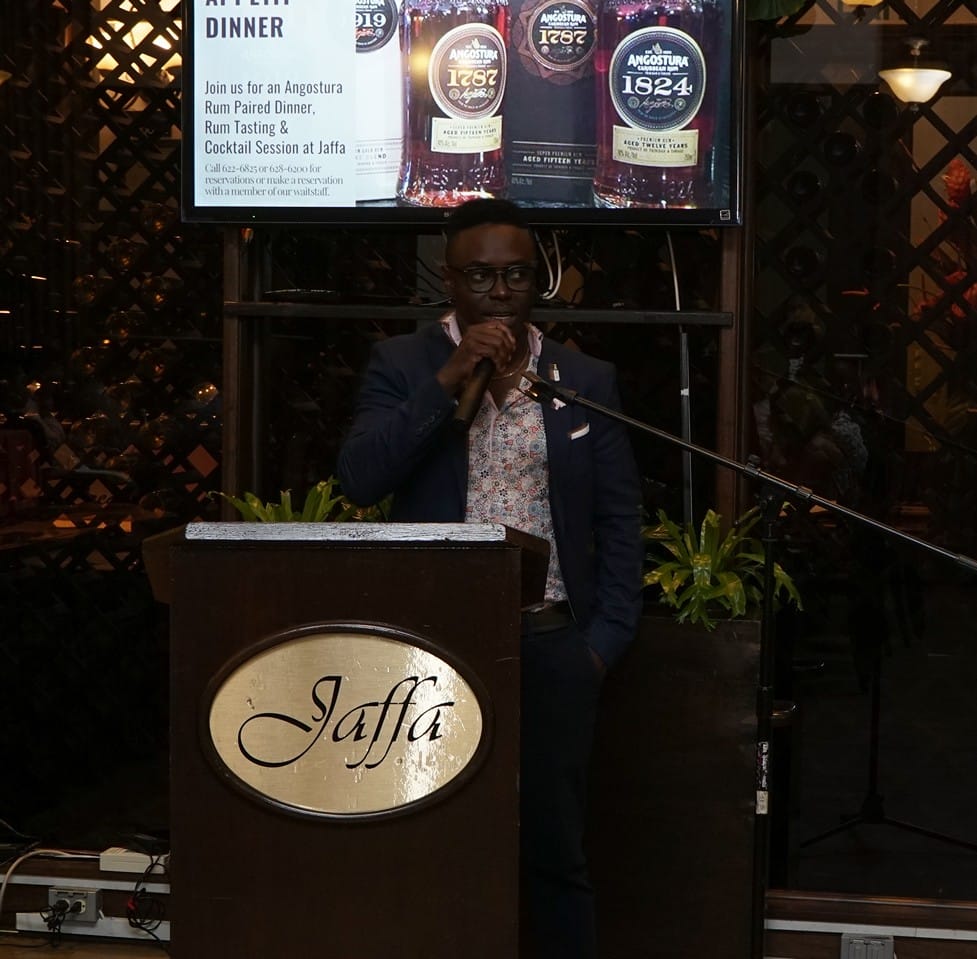 Everybody Loves Raymond. We were in capable hands for the evening as our captain, Angostura Chief Mixologist, Raymond Edwards took us on the journey from Angostura 7 to Angostura 1787, touching on not only the different flavor profiles of each rum, but the history and process behind the making of each one. Follow Raymond on Instagram:
@angosturamixologist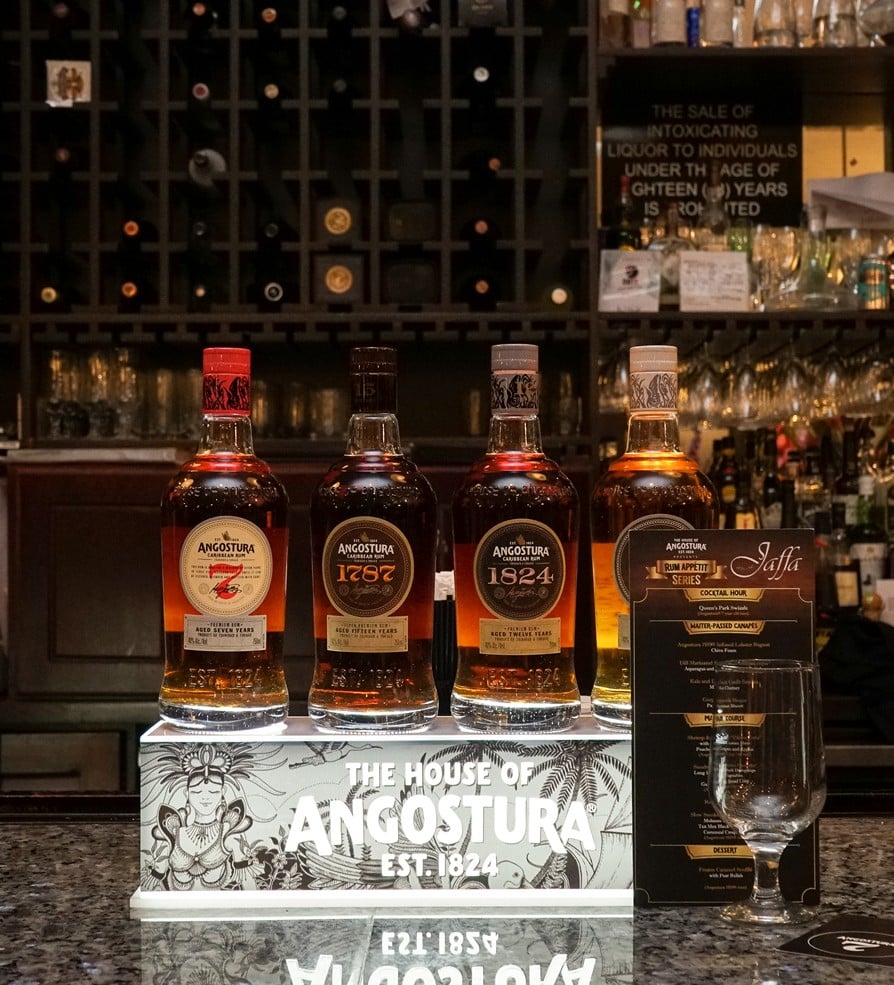 If you know me, you know Angostura 7 is my go-to drink of choice. Hands down, bang for buck its one of the best tasting rums you can get at that price point. Over the past year or so I've been preaching the gospel of Angostura 7 to my peers and quite a few people have converted. I feel like Angostura should make me an Unofficial Brand Ambassador for Angostura 7.
However, it must be said that there is no mistake in 1787 being at the head of the class in this amazing line up of rums. My friend David Thomas from Market Movers once said "its like drinking a cloud". At our table we were finding ways of describing the taste, Danielle of Blank Canvas Makeup said the 1787 felt like "mittens in her throat". It was the perfect description! The depth of flavors and warmth you get from drinking the 1787 neat felt like a really comforting hug!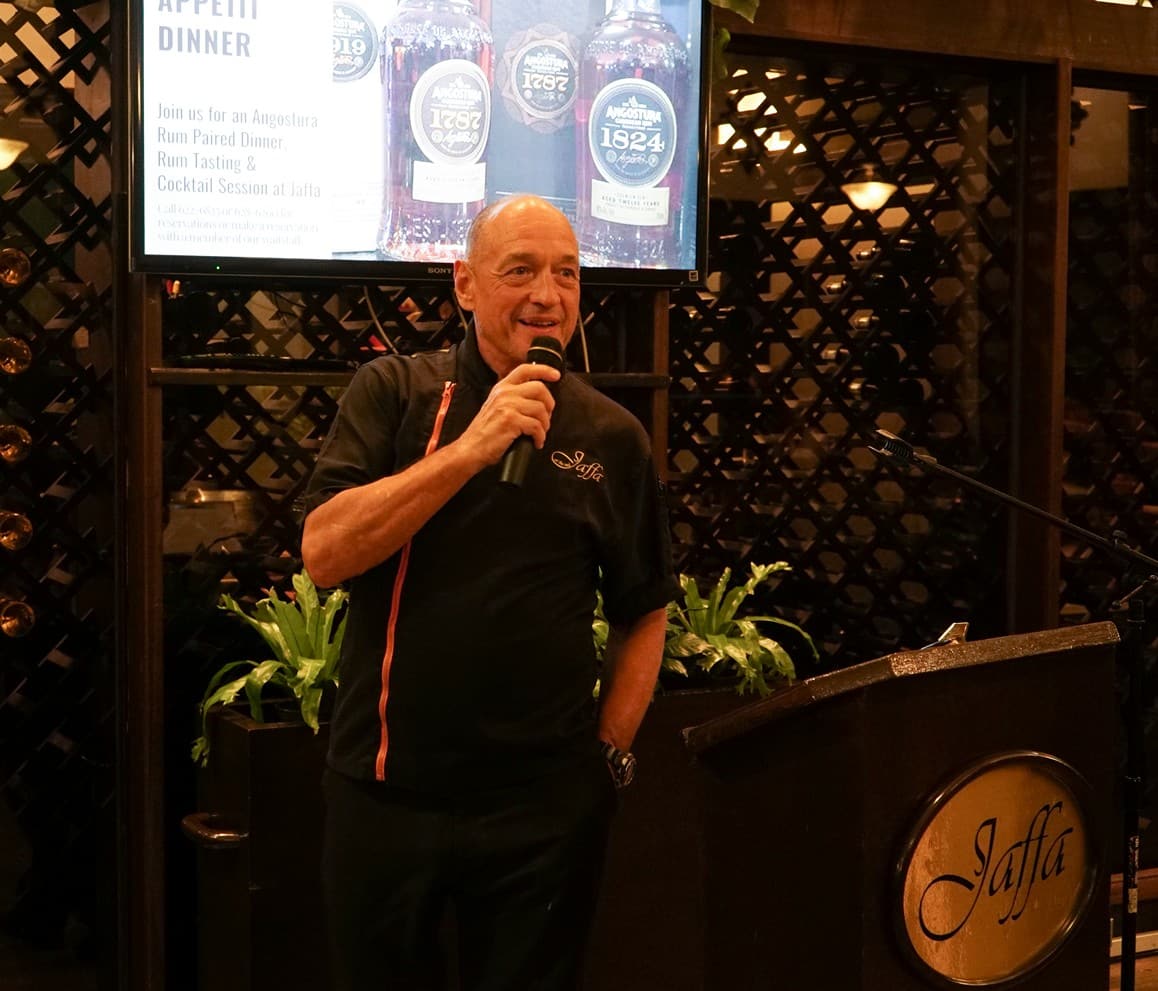 Chef Joe Brown really did say
in his interview
that he was going for bold flavors and that he did! He presented four delicious courses that paired with each of the Angostura premium rums. Follow Jaffa At The Oval on Instagram
@jaffaatheoval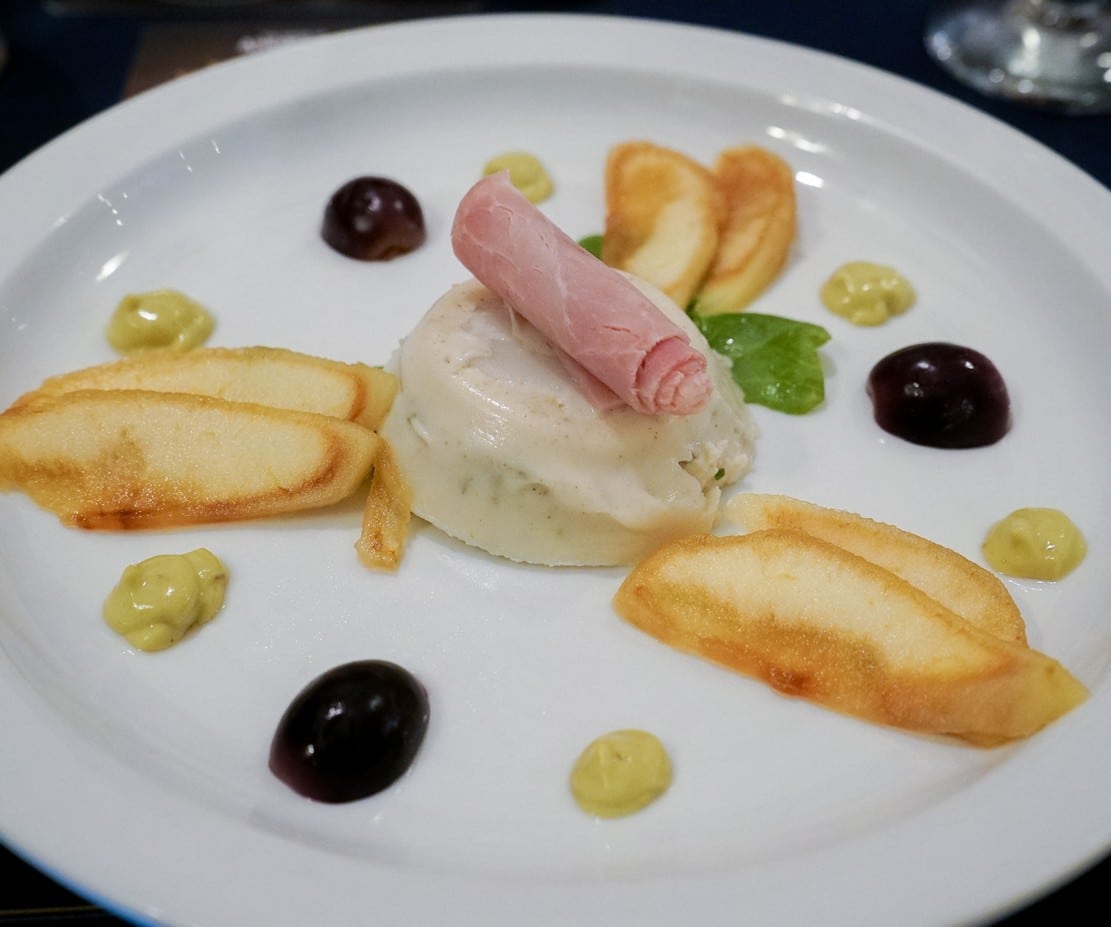 First up, Shrimp & Scallop "Panna Cotta" with cured Tuscan Ham, Poached Grapes and Apples. Paired with the Angostura 7 year old rum. You could tell from this first dish Chef Brown wasn't just focusing on tastes but textures as well. The blend of sweet and savory in this dish played quite nicely with the dark chocolate notes of the Angostura 7.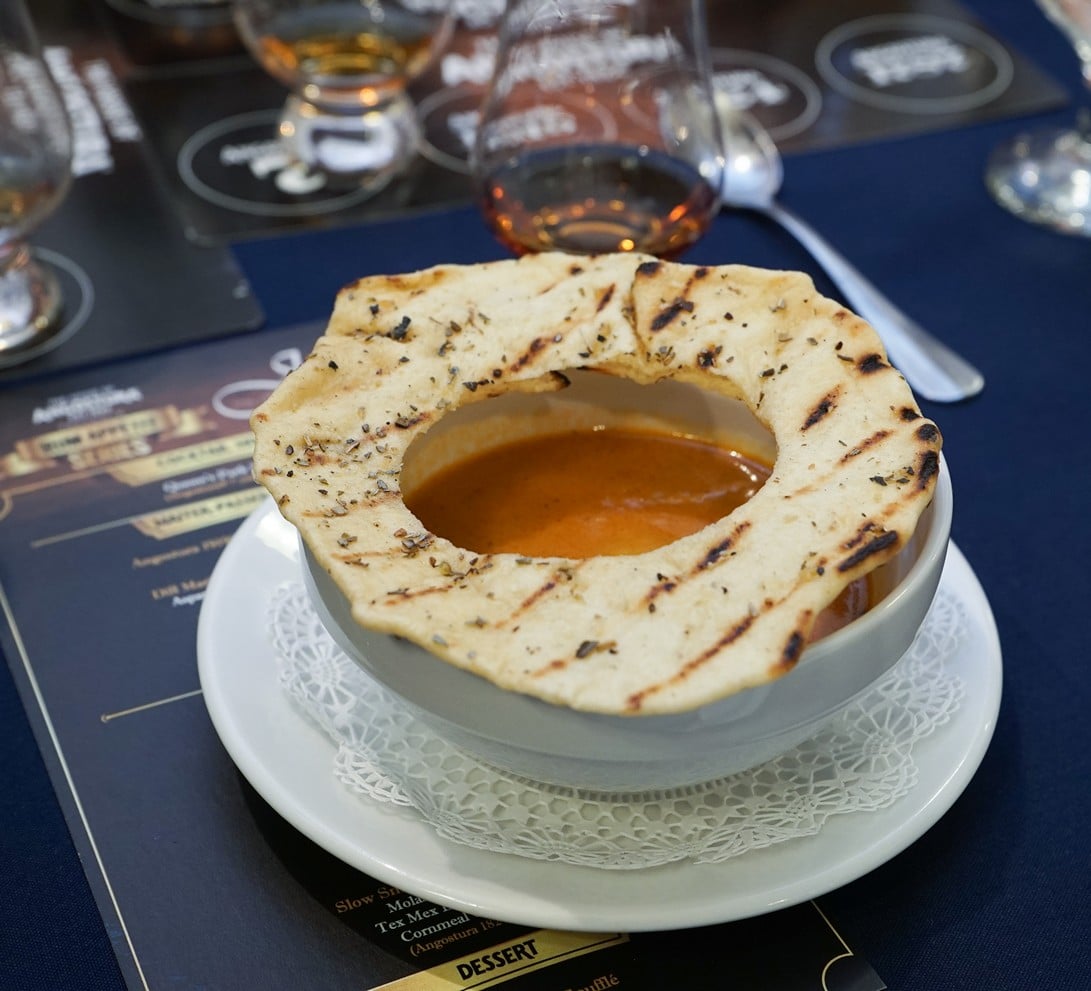 Next up, a Sundried Tomato Chowder with Long Island Duck Dumplings, Baby Vegetables and a Garlic Flat Bread Crisp. Paired with the Angostura 1787 rum. The deep flavors of this warm chowder along with the Duck Dumplings paired with the deep flavors and warmth of the 1787 was just "comforting" and a favorite among a few persons on our table.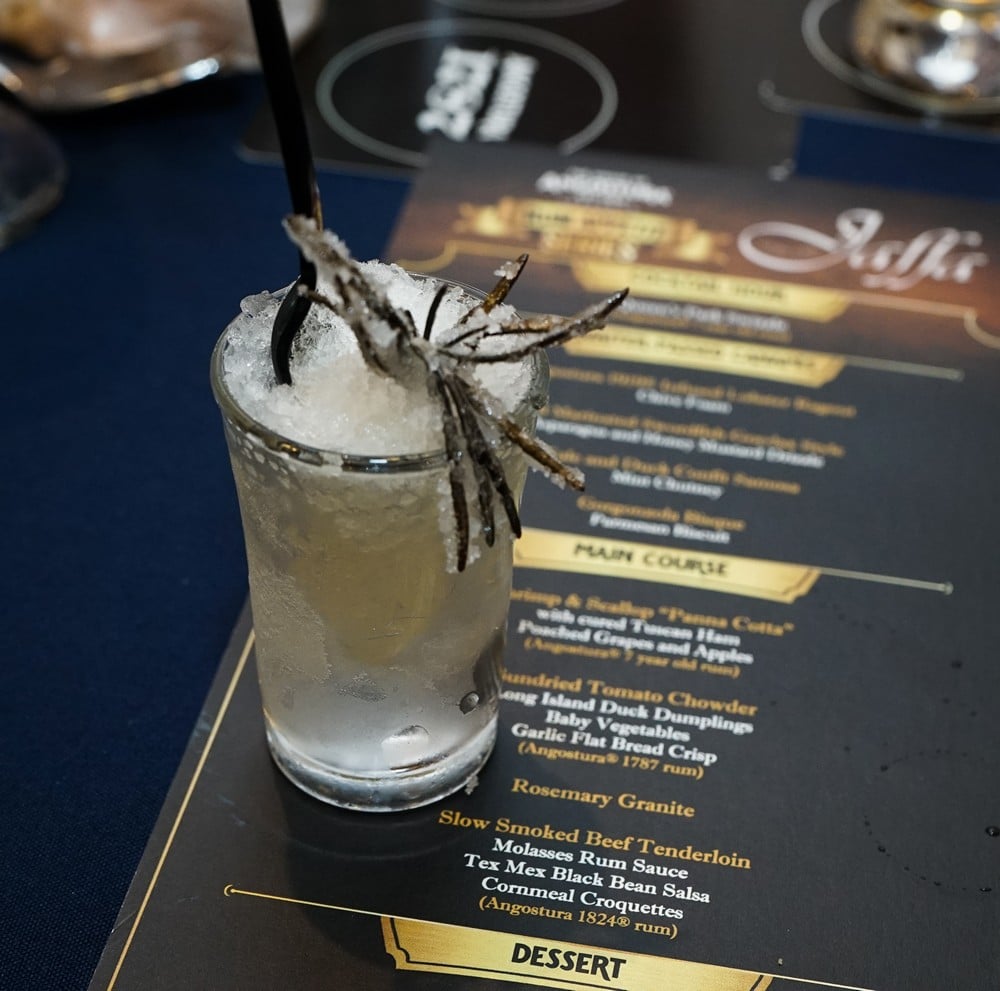 This Rosemary Granite was the prefect palate cleanser to prepare us for the main course.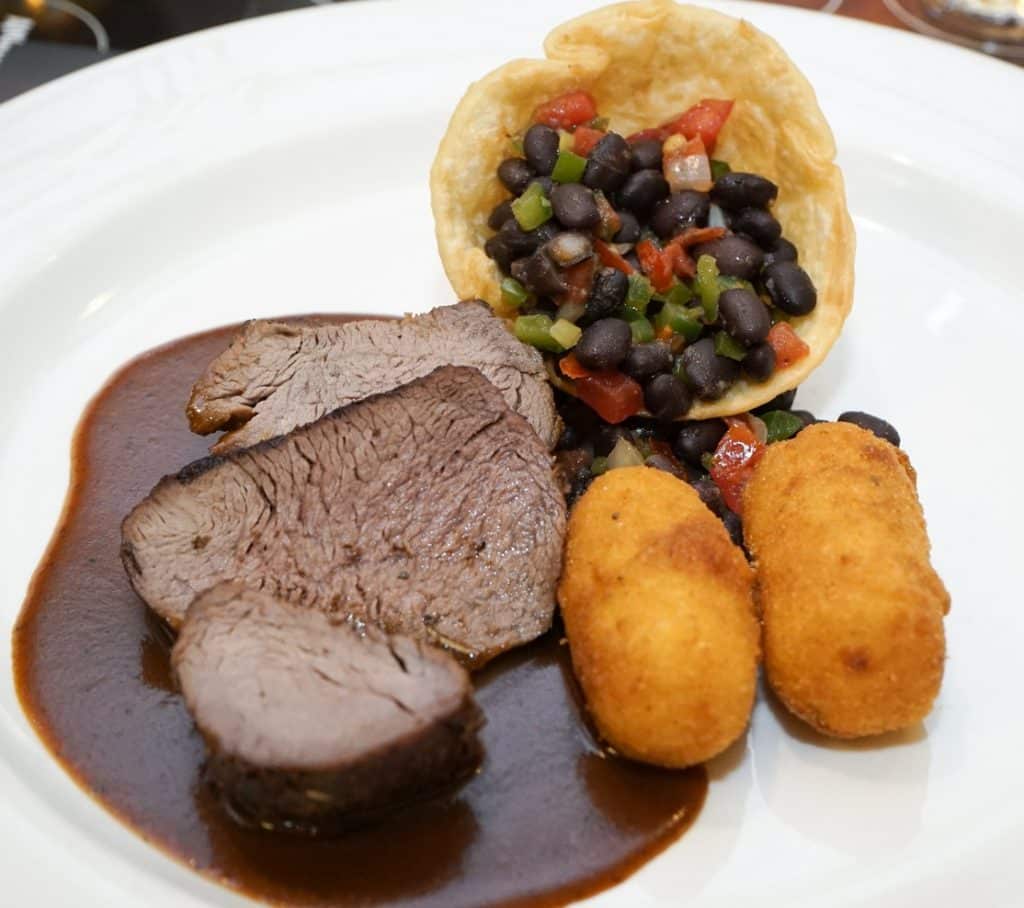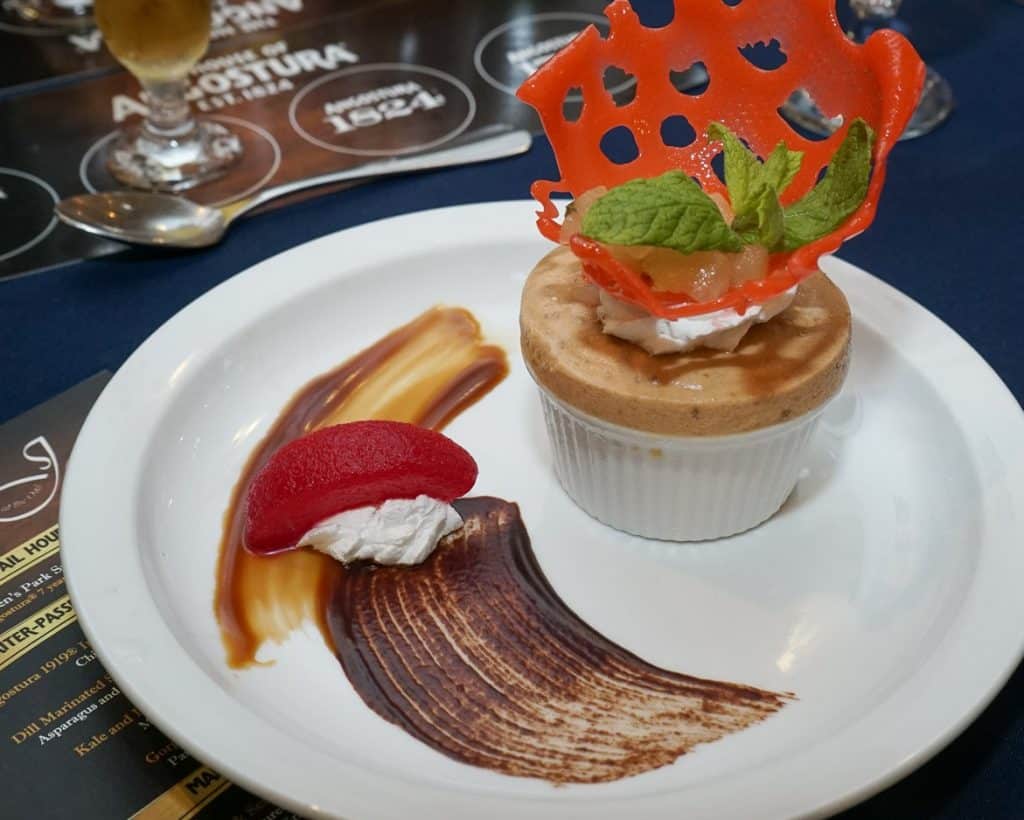 Last but not least, dessert: Frozen Caramel Souffle with Pear Relish paired with the Angostura 1919. A spoonful of the caramel souffle, with a bit of the pear relish combined with a sip of frozen 1919 where you get concentrated notes of vanilla along with an intensified smoothness of the rum? One word, "Wow".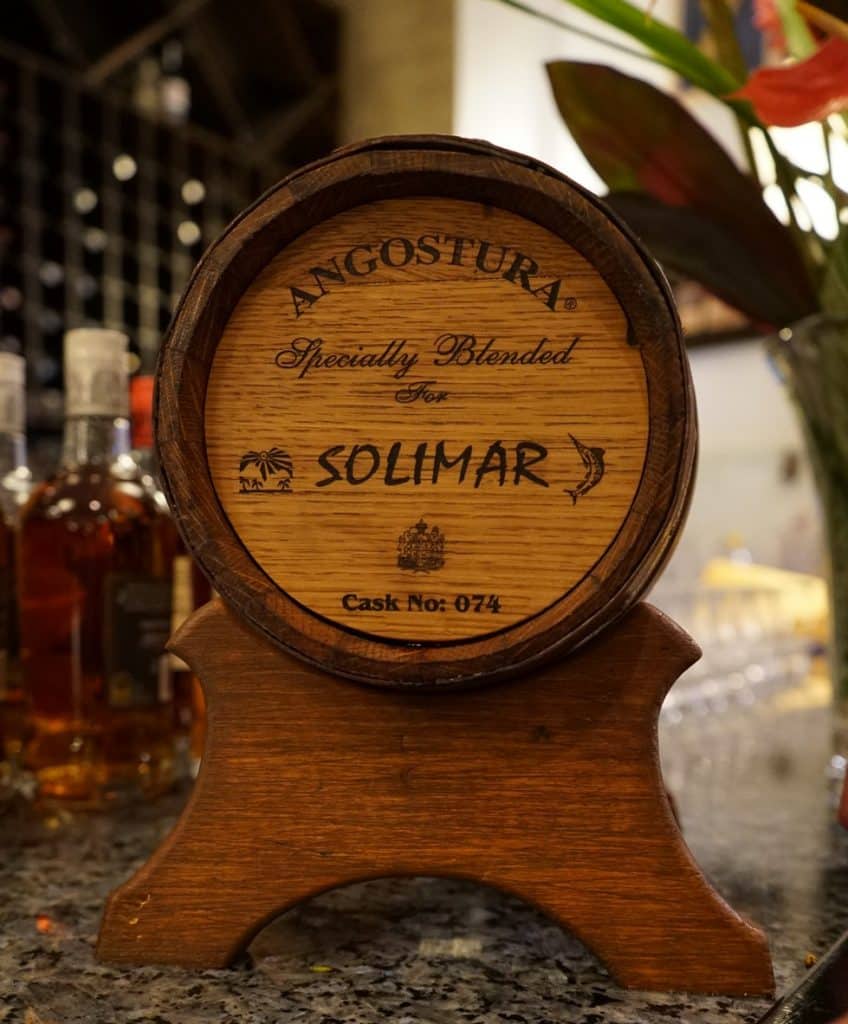 This part of the experience was completely off the books and unscripted. Was having a chat with Chef Brown after dinner about rum (of course) and he was giving me a little history on this cask that he got back in his Solimar days. I was offered a taste of the 5 rum blend that resides in this cask and let me tell you, 
it is smooth.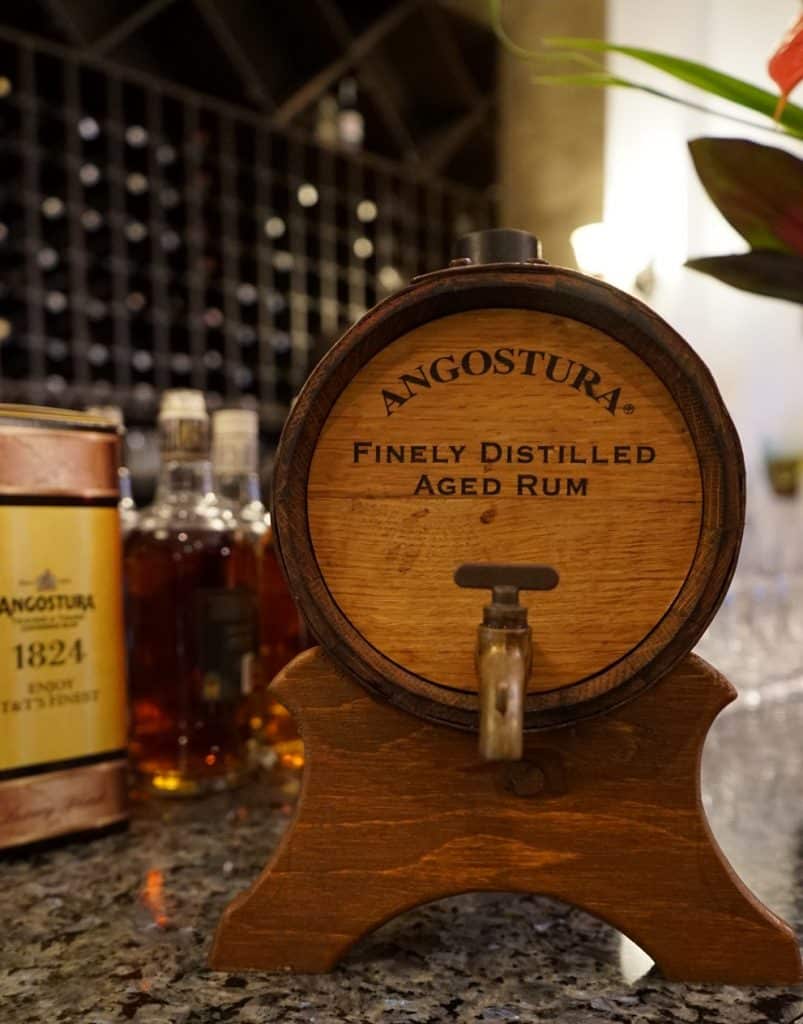 I think event concepts like this help to shape our culinary landscape in a way that fuels the imagination and allows brands to envision different ways of creating brand affiliation and awareness. Congrats on a job well done to the Chef and staff at Jaffa and to Raymond, Neal, Kishion and the team at Angsotura.
Follow us on Facebook
to find out more about the next Rum Appetit dinner which will be at Krave Restaurant.