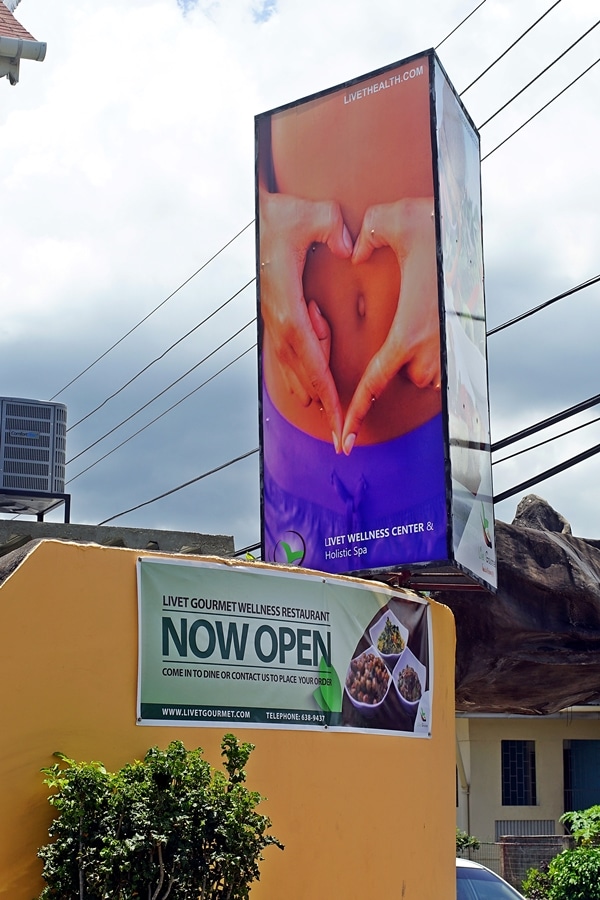 #10 Eighth Street Barataria is home to one of Barataria's best kept secrets. Livet Wellness Center and Holistic Spa.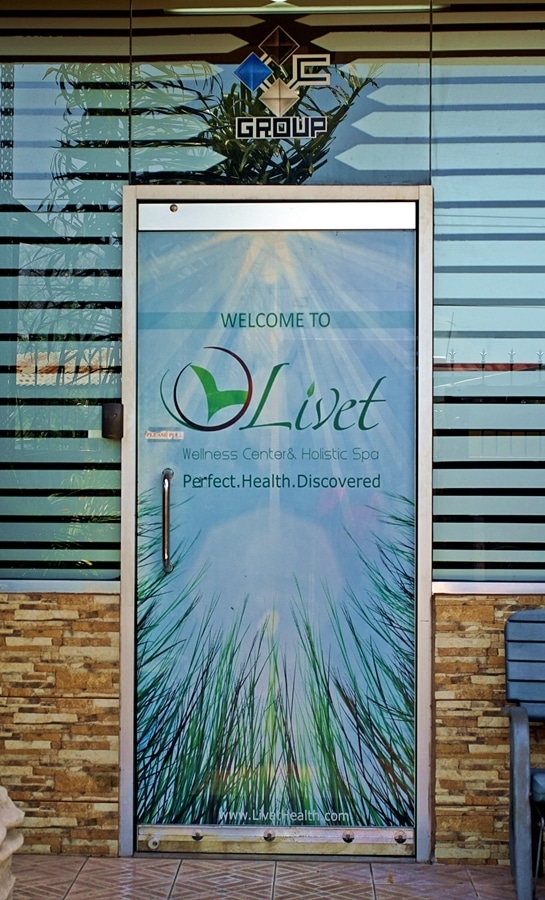 You really don't expect to encounter a business of this nature, maneuvering the concrete and asphalt grid that is Barataria. But when you consider what good health and healthy living means to a community, it's a blessing on various levels.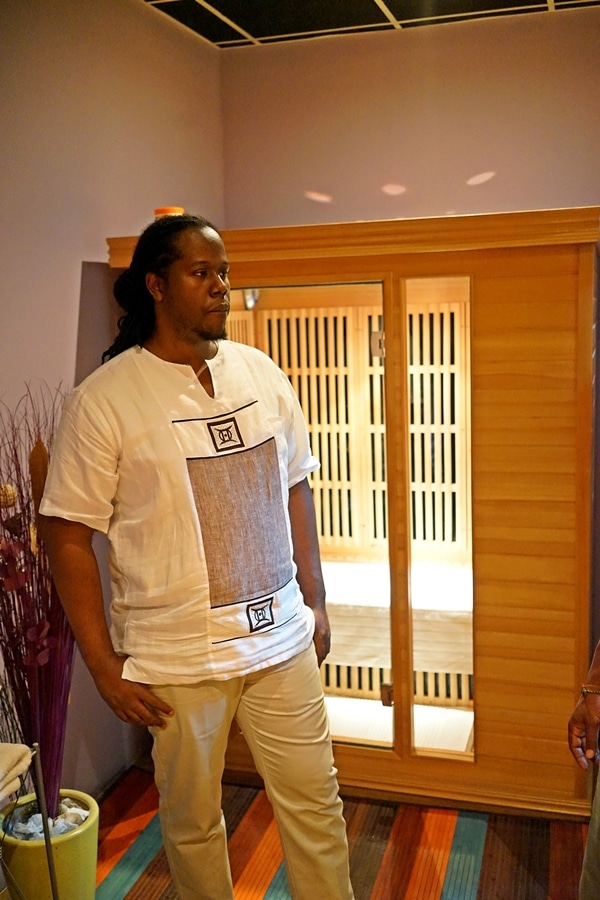 At the helm is herbalist, Uchenna Hackett a.k.a. Dr Livet. Knowledgeable, driven and dedicated to helping people live healthier, better lives. It's why he's offering a premium service at an affordable price that may better suit the budgets of the surrounding residents. Like this sauna for example.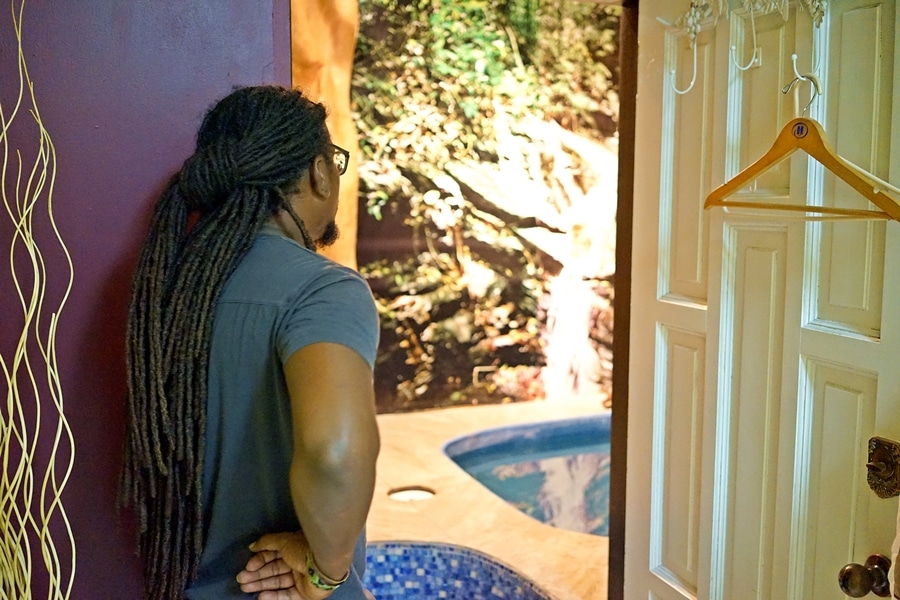 From the outside, one will never guess the surprises behind these doors.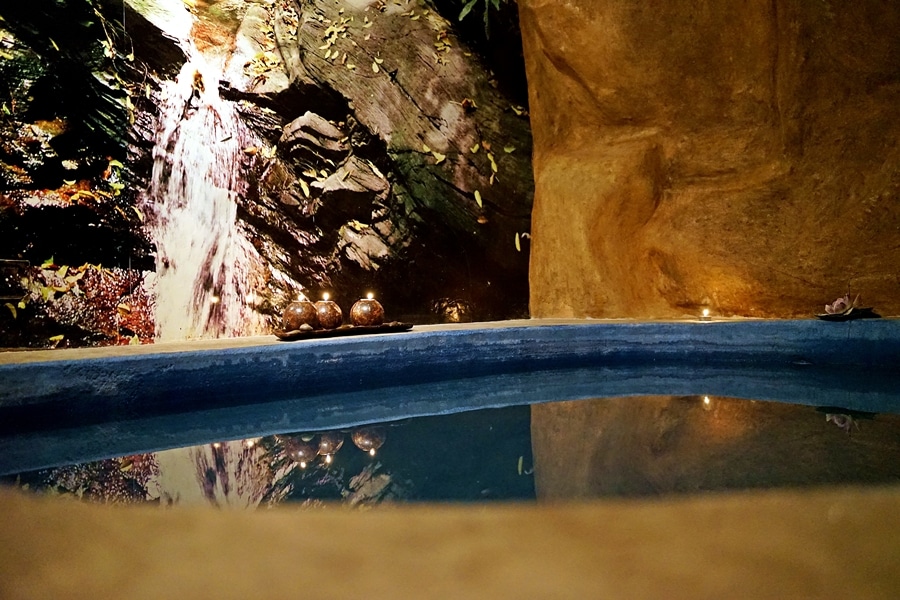 This was the most interesting room. The Flotation Room; Essentially a warm pool of water and Epson Salts that achieves amazing levels of relaxation.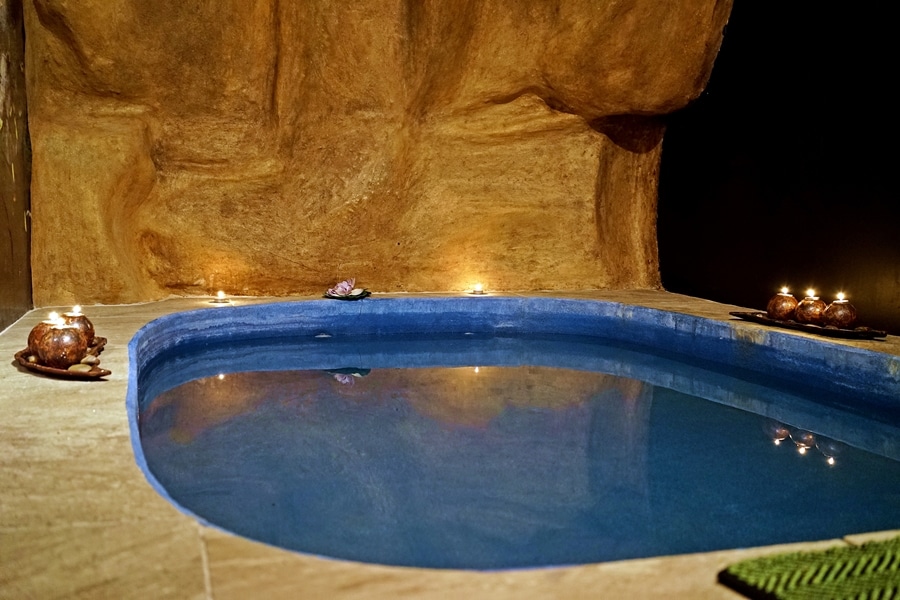 Resting on the water is one of the closest things to weightlessness that we can experience on earth. That's because it's the only time you wouldn't be engaging your pressure points. In other words, it's great for meditation and reflection and could have been easily called the zone out room.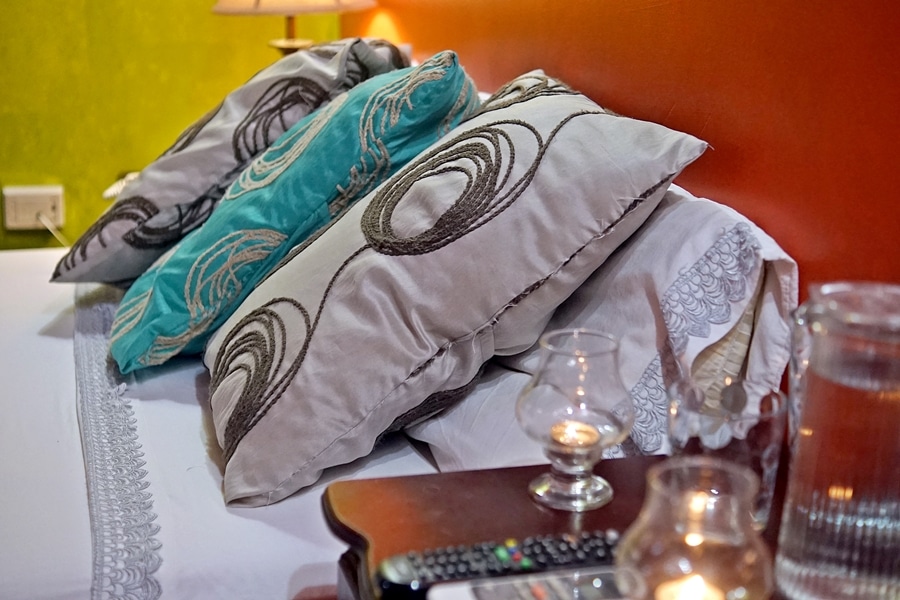 What's more, there are fully furnished rooms available for rent, so you can make it into a real retreat if needed.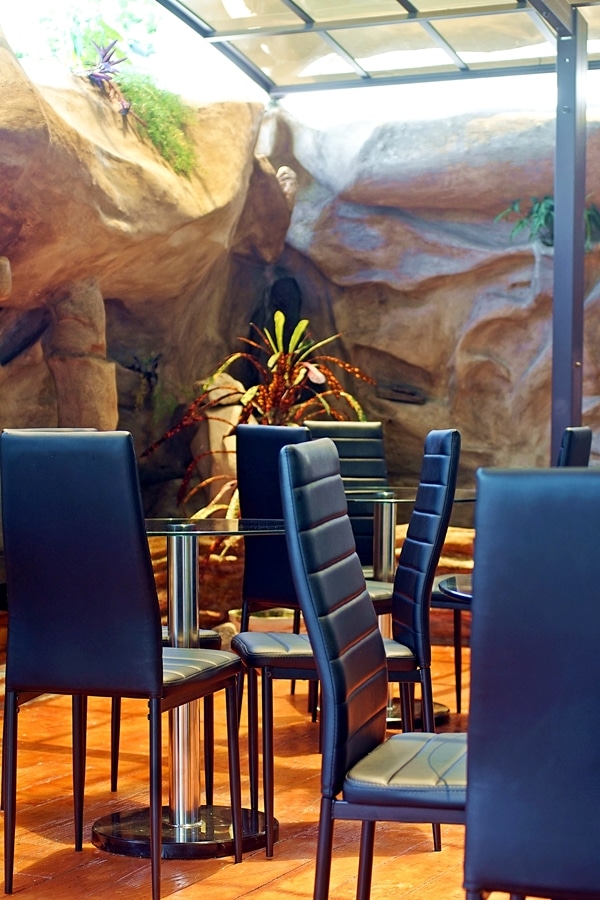 But what we were really there for was the newly opened Livet Gourmet Wellness Restaurant. Just like the quality ingredients bought fresh daily that make up the menu, the surroundings were carefully planned and executed to create the right atmosphere in which to enjoy a healthy meal.
Waterfall, pond, fish and all!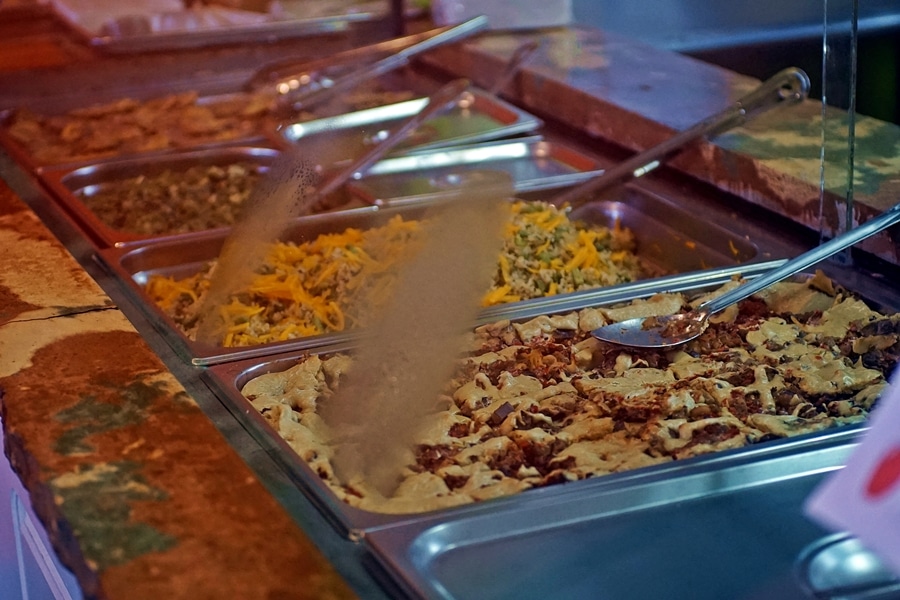 They have a diverse offering. Pretty much enough range to convince anyone that healthy food doesn't have to be boring.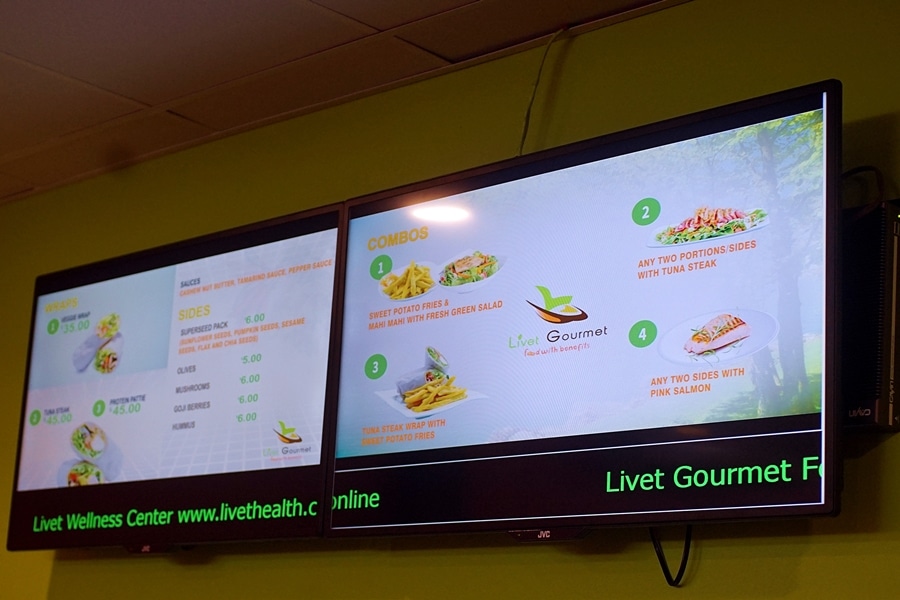 The prices are attractive too. You can get wraps from $35 up. And meal combos from $45 up. Keep in mind, we're talking about quality ingredients, vegan options, gluten free items and more.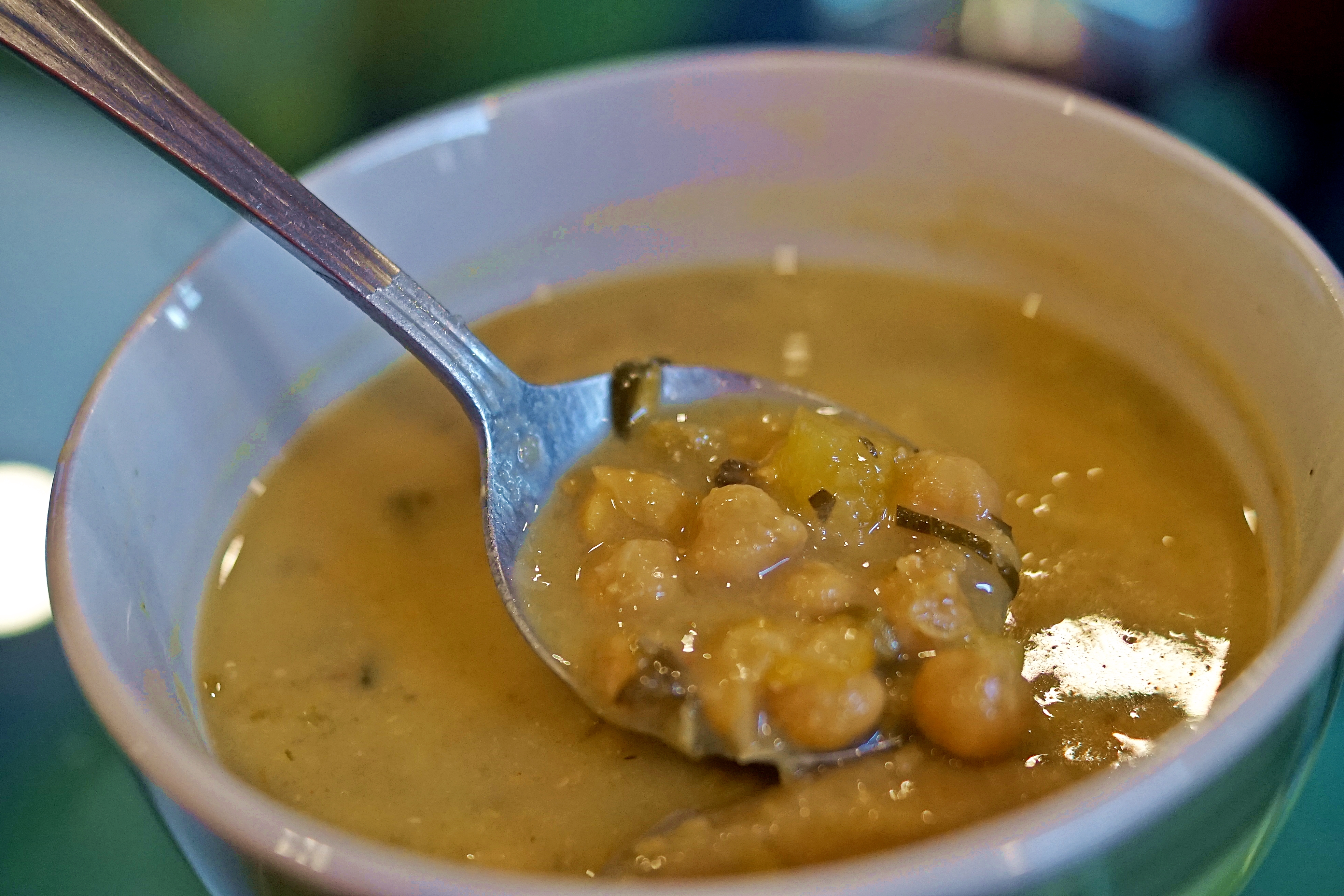 When we settled down to eat, we were served a Channa Soup. The freshness of the ingredients is the first thing we noticed, unadulterated by heavy salt and what we will just call cheat flavors. Rich and hearty, thickened by only Sweet Potato and the Channa itself.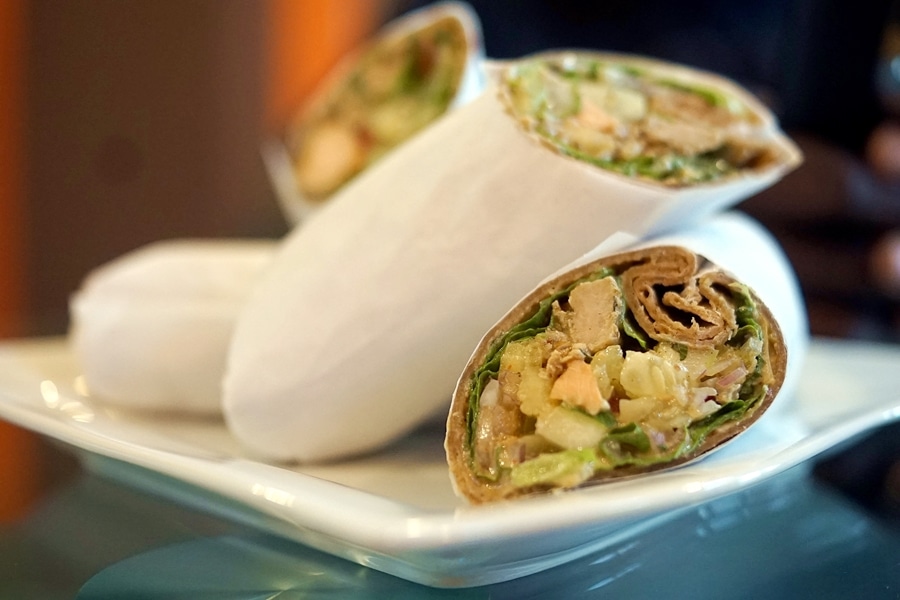 We thought we had the flavors figured out, until they brought out a Buckwheat Wrap stuffed with Veggies, Pine and Pink Salmon, smothered in one hell of an Almond Butter Sauce and a mild  Shadon Beni Pepper. Again, we tasted real food. Well balanced flavor that didn't need any additional dressings to make it sell off.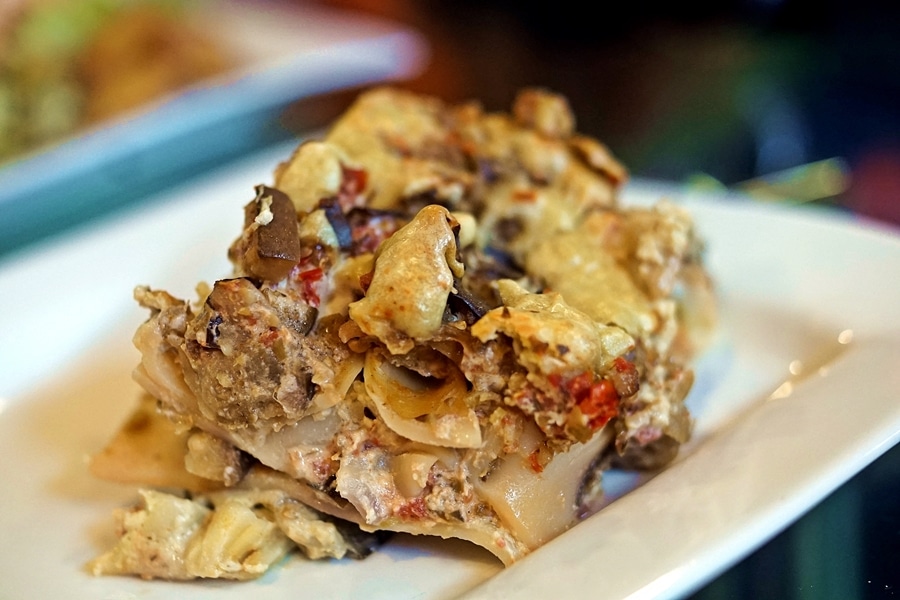 Had to show this by itself so it could get the attention it deserves. Vegan Lasagna made with Brown Rice Pasta. It doesn't try to taste as though it has meat or cheese. It brings a whole different taste to the table and the taste is excellent.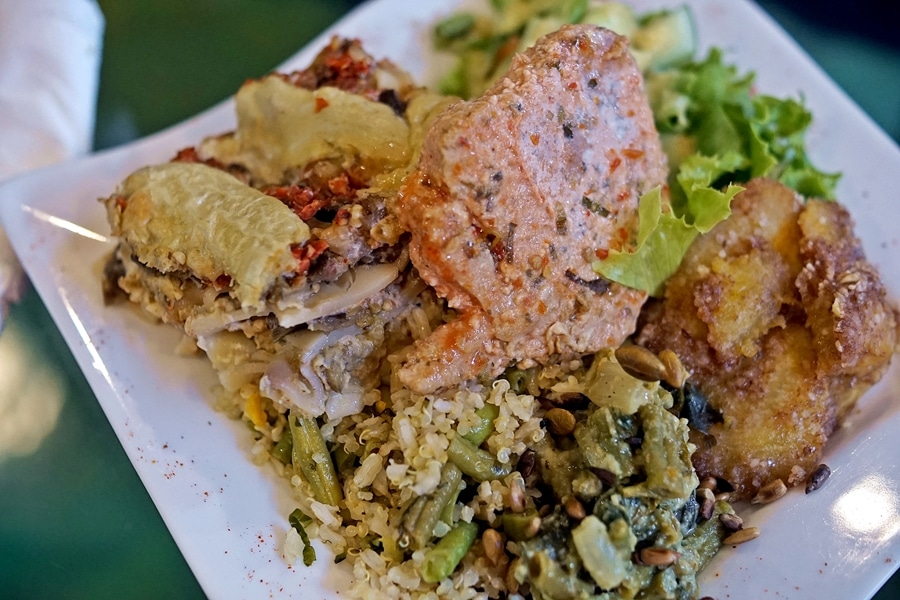 The Lasagna was part of this meal featuring Quinoa & Brown Rice, Tuna, Cinnamon Spiced Plantains and Fresh Salad. At first, the healthy portion size seemed intimidating after a hearty soup and half of a wrap. Couple minutes later, clean plates testified that great tasting food can make a man clear the most challenging of dishes.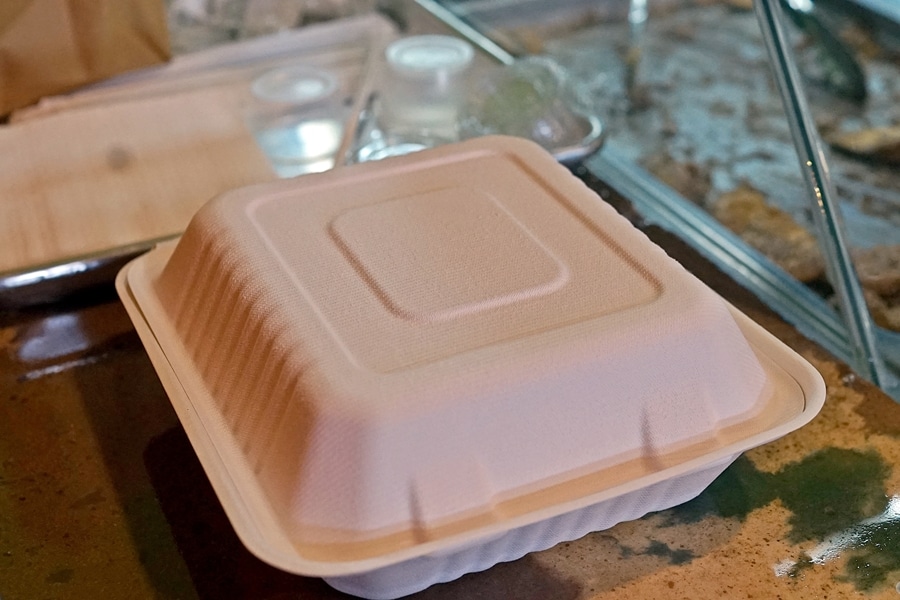 Our plan to shoot the bio-degradable take-away boxes with our leftovers in them went south real quick. Just had to shoot one so we can say they have this slant on keeping a healthy earth too.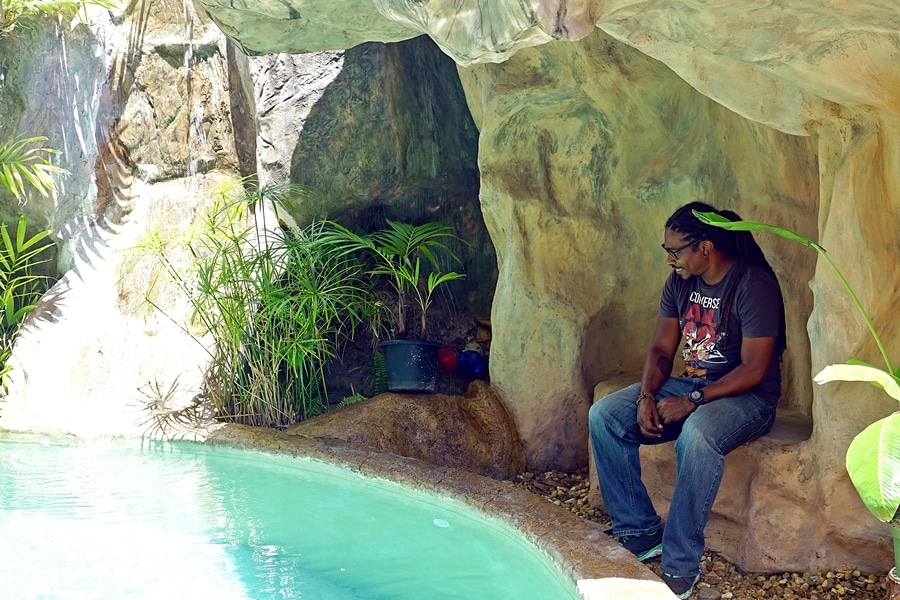 At the end of the day, we can safely say this was a unique and satisfying experience that could find a permanent position on our list of spots to eat at. Good job Uchenna and the Livet team and thanks for having us stop by.
Look out for the video coming soon.