Chef Khalid Mohammed of CHAUD fame is a favorite in EAF territories. not just because he brings that cool trinbagonian twist with an international polish that makes yuh feel good to be from t&t, but… ummm… well ok, maybe it's mainly because of that. his flavors are nice, but what makes him unique to us is he has a real flair for doing things unexpectedly trinidadian that don't seem forced or contrived. so the expectations were high for the chaud christmas family style menu we were invited to experience.
to put it simply, was ah real big spread!! something that could satisfy any international palette as well as it could satisfy the local long-eye.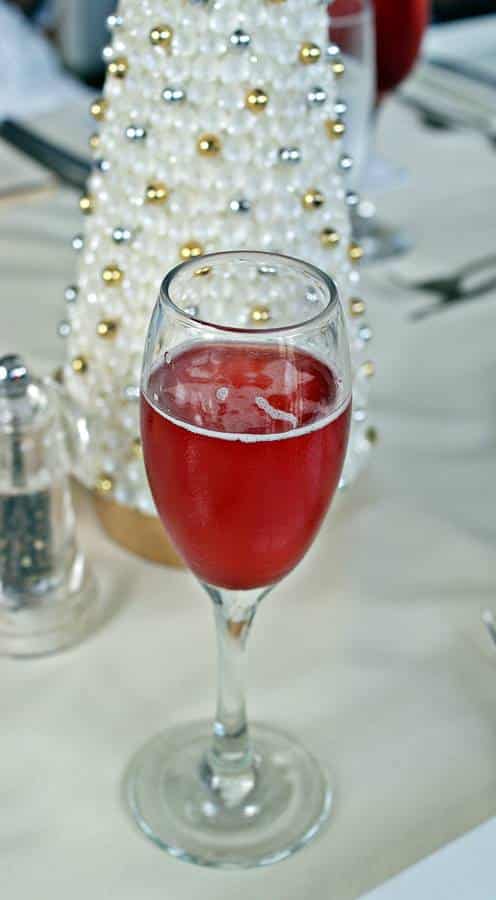 one time out the gates, the sorrel bellini was six runs. authentic trini sorrel with all the spices. real nice.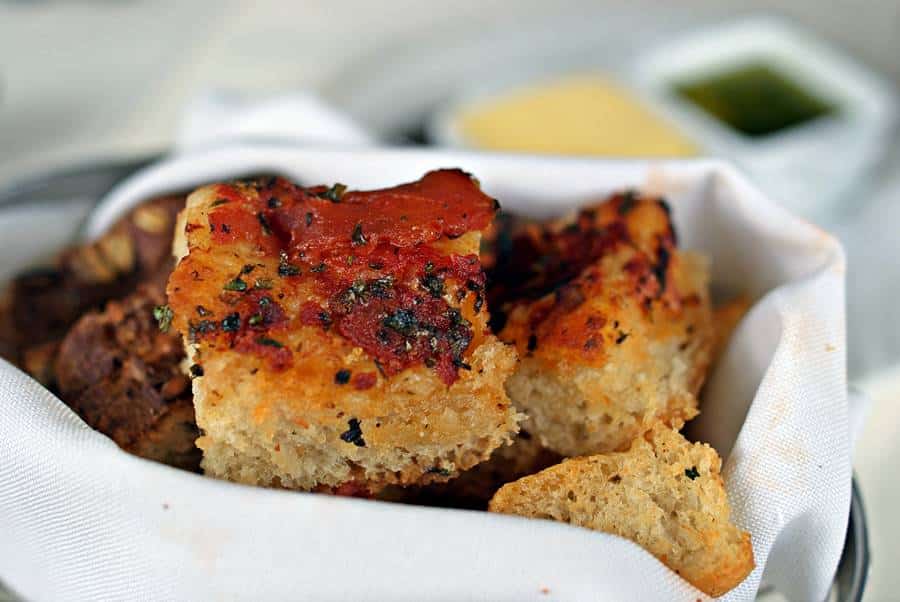 and it went well with the bread basket of focaccia and multigrain. nobody would have said man shall not live by bread alone if they tasted this. i don't know if i could actually live by this bread alone, but i will have no problem volunteering for that study. real nice. real real nice.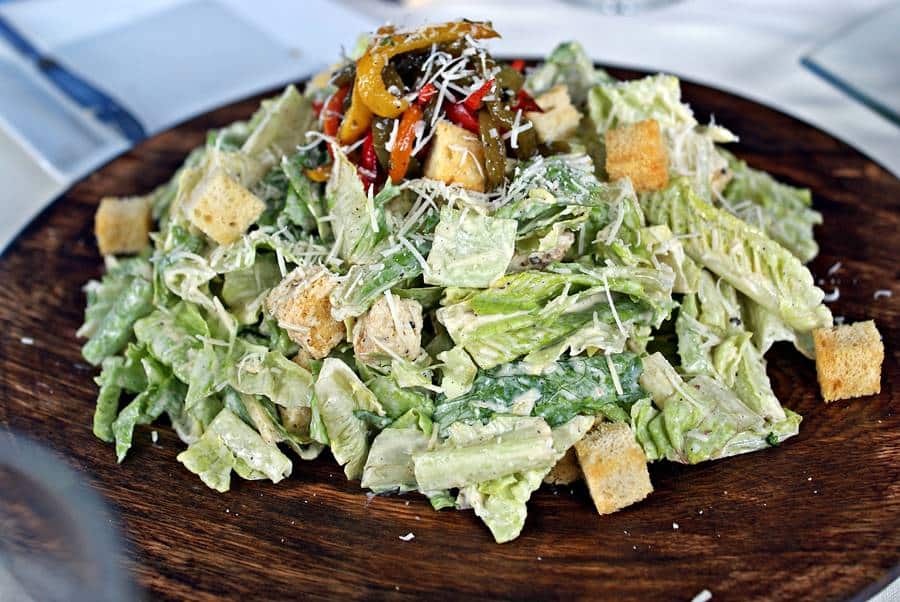 can't be mad at a classic caesar. always game for that.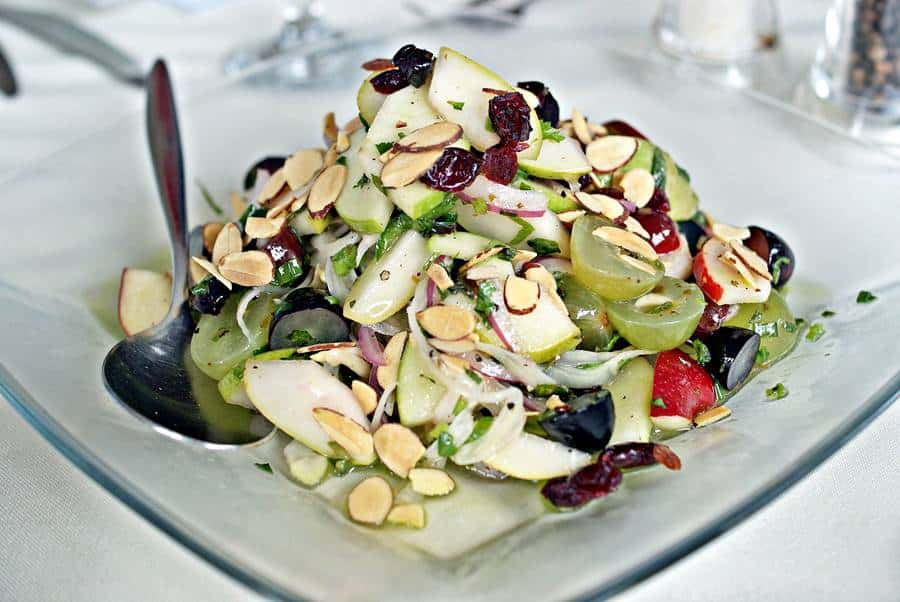 but the homie david wears made a suggestion to try some of the caesar with some of this waldorf salad. a tasty mix. but both of them on their own were good.
so we learned a lesson with this item. serve the pastelle as an appetizer. doh crowd yuh main plate with it. the pastelle appetizer was a nice touch with the sorrel bellini apertif.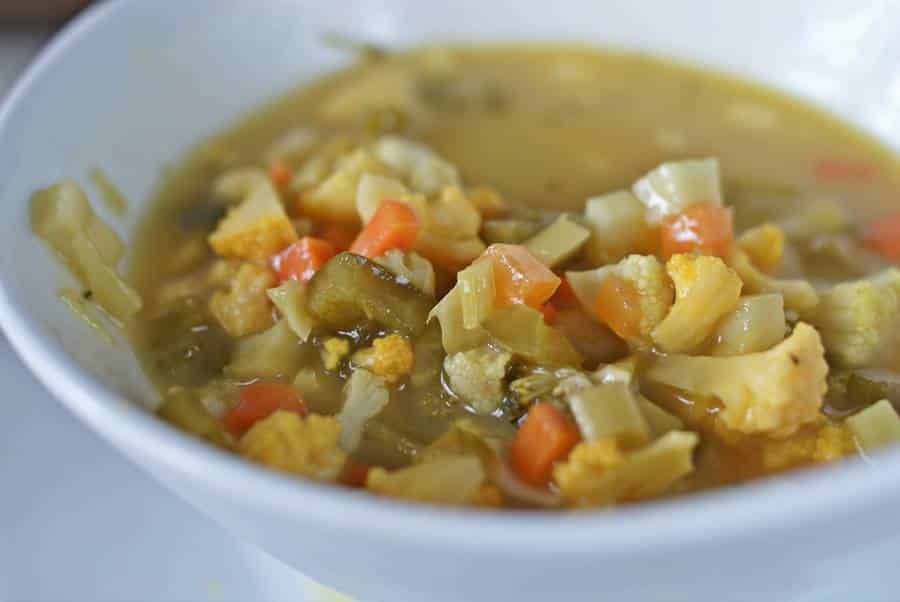 usually where there is pastelle, there is chow chow. chef khalid said something interesting. he approaches chow chow like mother-in-law. yeah… i thought that was because it was hot too. but nah. the texture and overall composition is what made the link. not the traditional chow chow. different… but good different.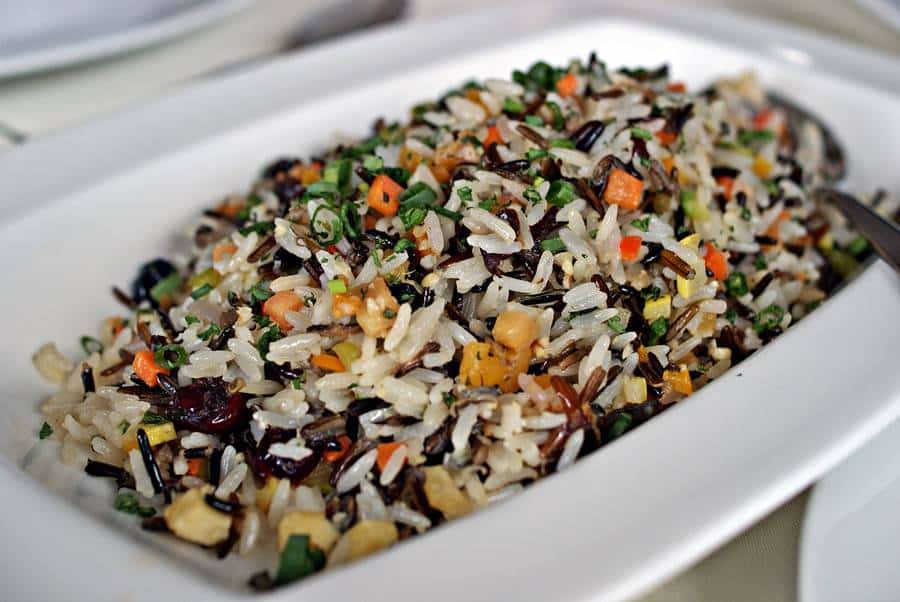 the trini hankering for some form of vegetable rice was answered with this wild rice and sun-dried fruit pilaf. real herby, earthy and good. gave a serious meat mout' some serious incentive to plate some rice.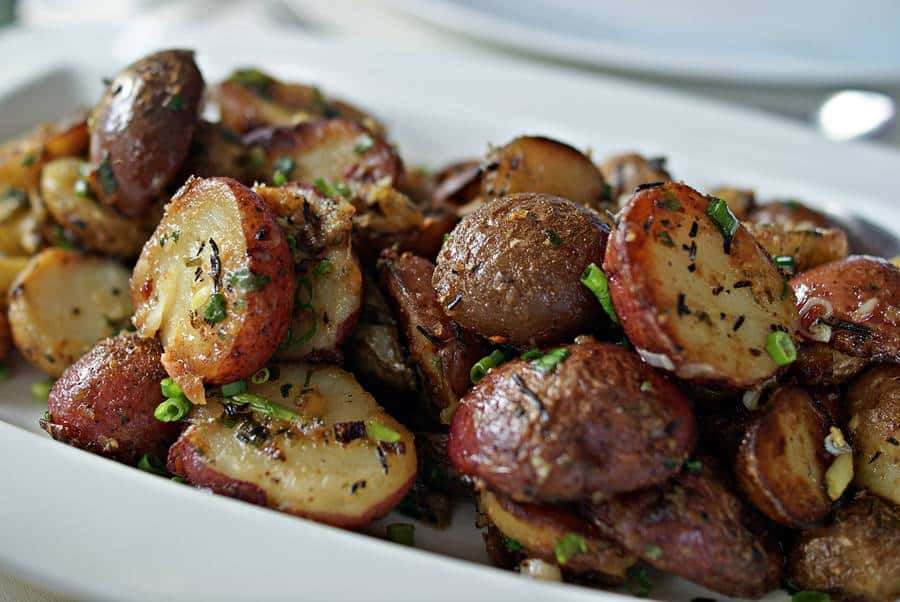 herb-garlic red bliss roasted potatoes. the end. and yes, they tasted as good as they look. rustic and full of flavor.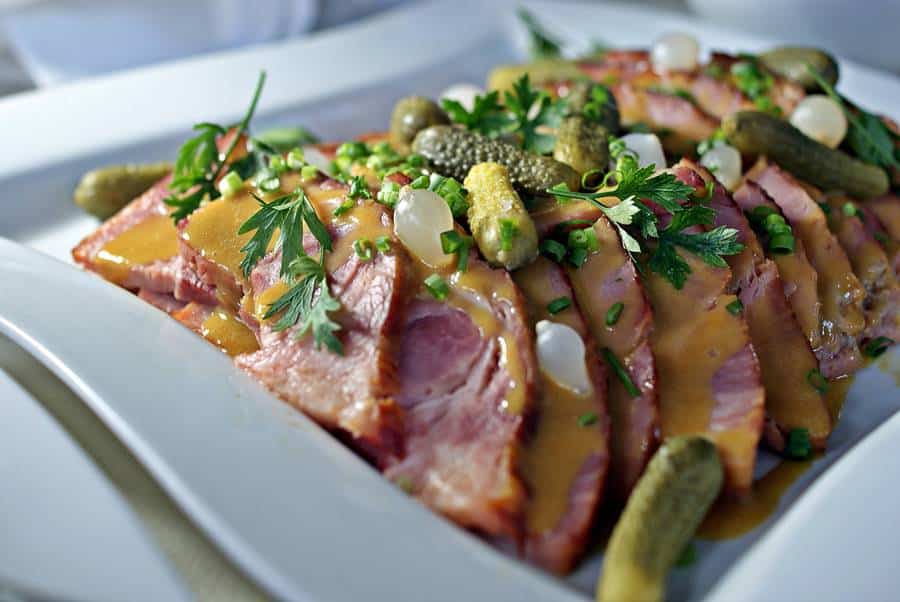 no trinbago christmas meal is complete without ham right? so ham was presented in a pineapple-mustard lacquered baked leg of ham. of course, the chow chow was intended for this. but that pineapple mustard… yeah. vibes.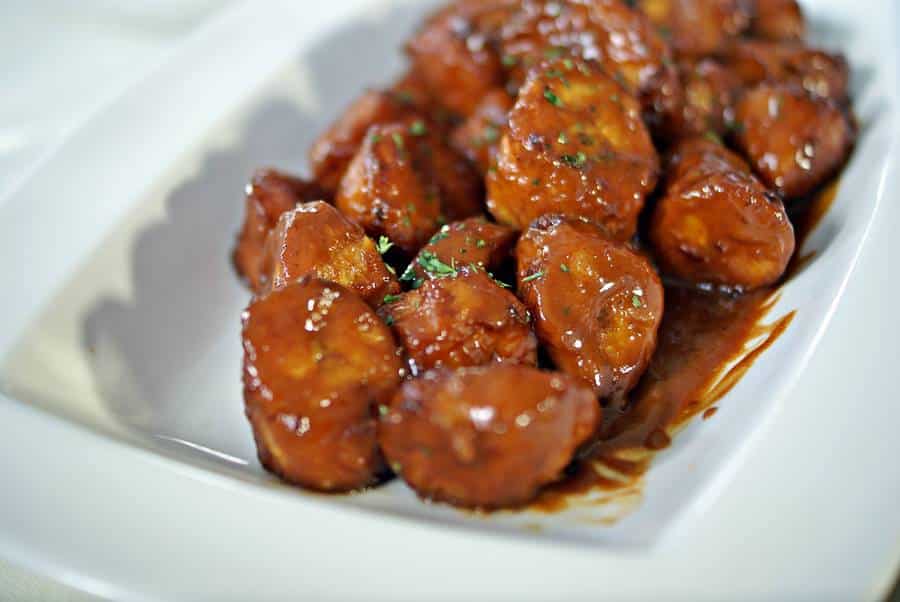 now this is the best example of the kinda slick trini-esk ideas we love from chef khalid. cinnamon & brown sugar plantains. a kinda candied yam take on the slice of fried plantain we like on the side. this scored serious points.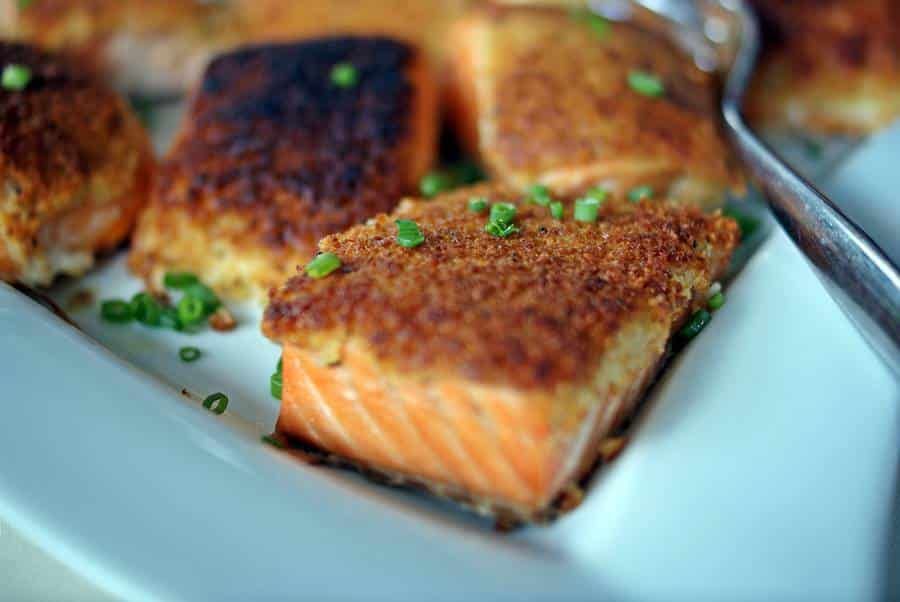 fish lovers will be contented with the parmesan crusted fillet of atlantic salmon. not just because it was well done, but also because the orange butter sauce was off the chain.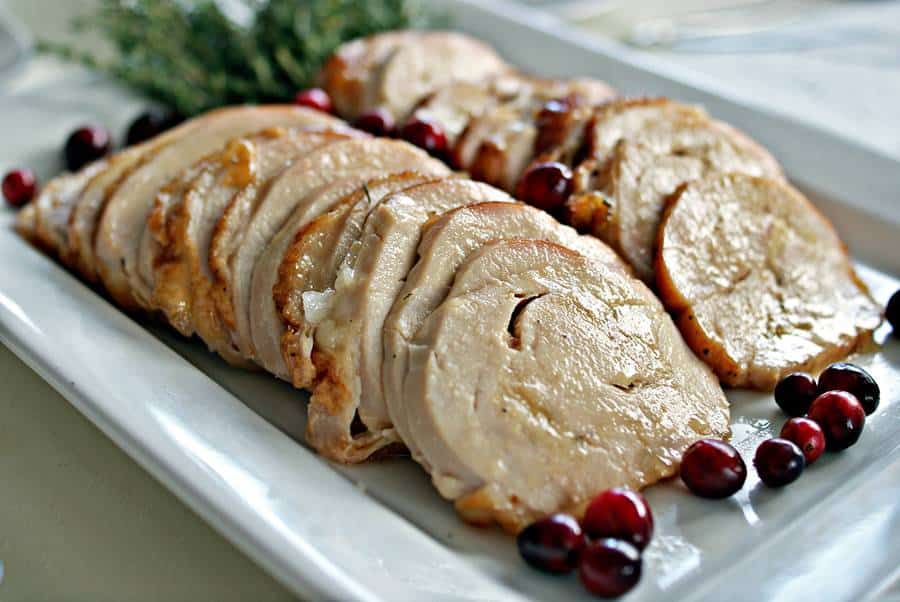 the award for the most succulent turkey breast ever goes to this menu. wow though. with a pan gravy and cranberry sauce? maaaan!! take all our wins.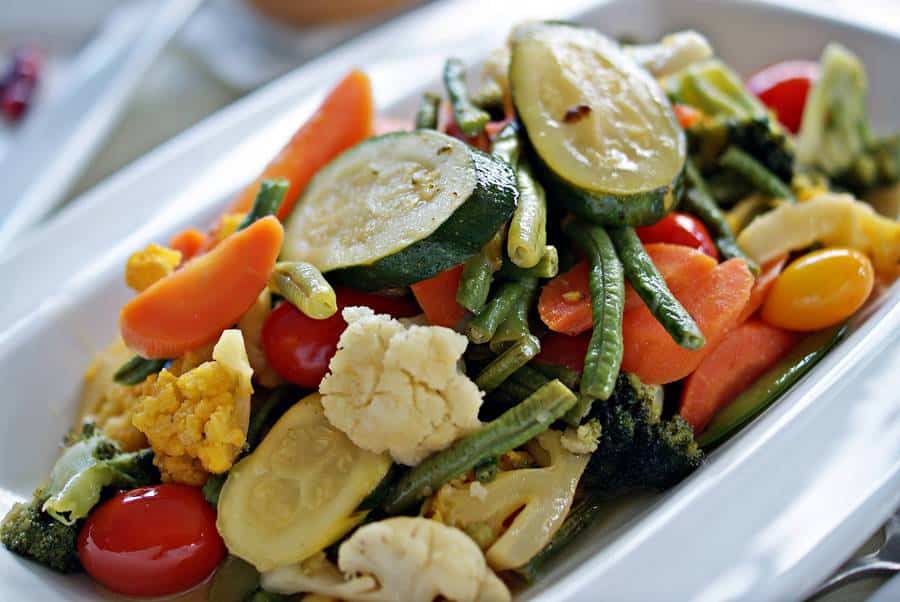 colorful… tasty… nice. honey-citrus glazed seasonal vegetables. a simple but tasty side that added more color and body to the menu.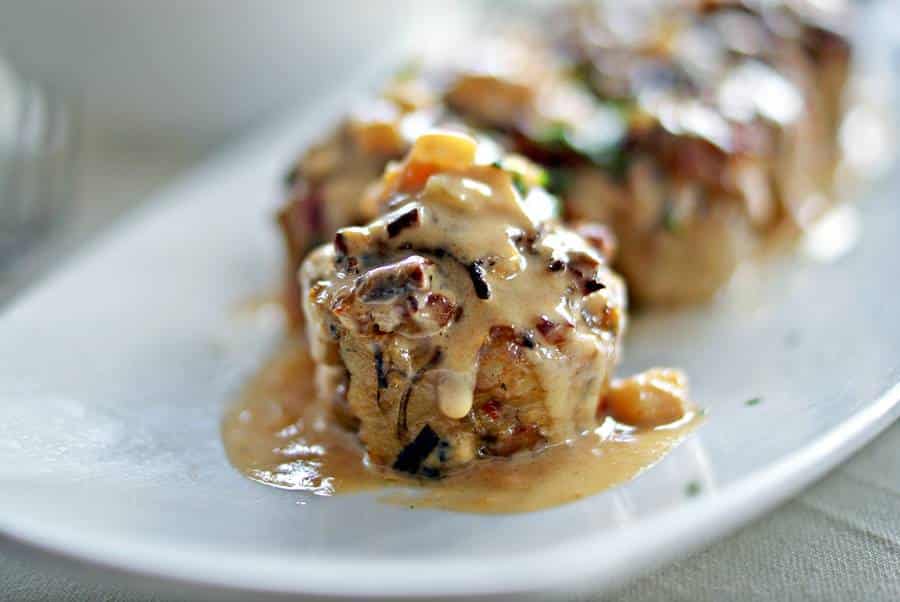 the stuffing got rave reviews from more than a few. roasted vegetables and mushrooms bread stuffing. and the single serve format made it even more of an experience.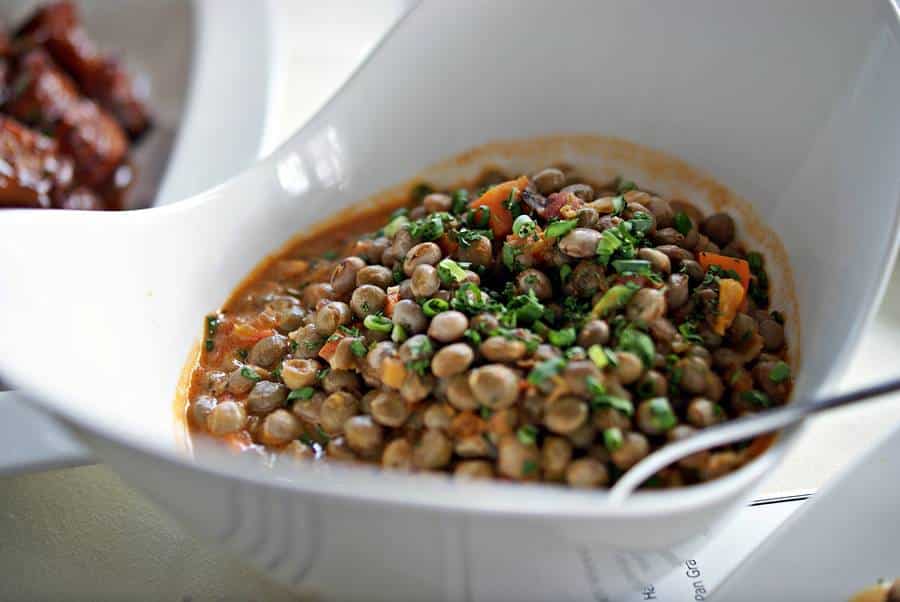 only the pigeon peas fanatics at the table were very impressed by the pigeon peas. in other words, the pigeon peas dish was a hit across the board, because who isn't a pigeon peas fan? #amirite. a rich trini stewed pigeon peas. real nice in the line up.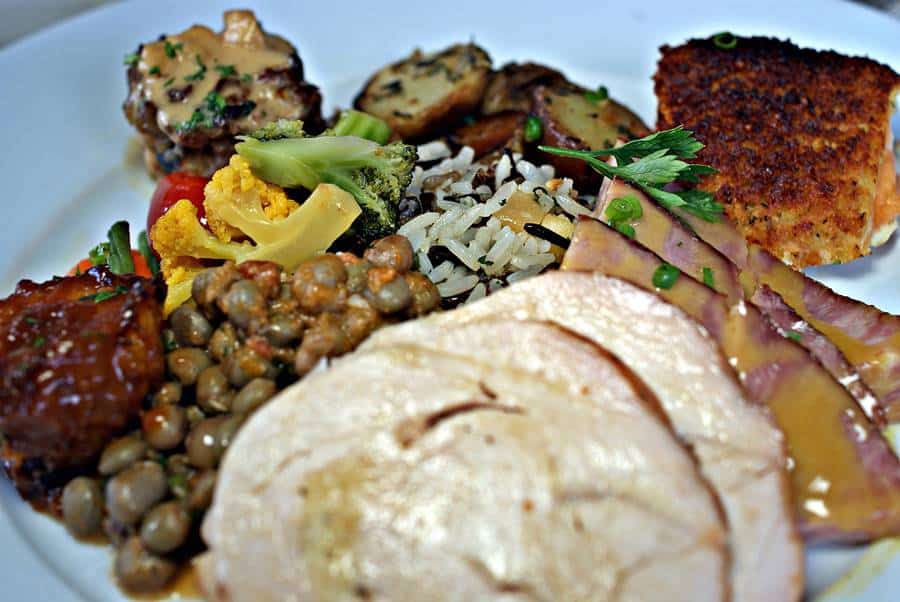 in case anybody is unclear about what's happening in these pics, it's a family style experience. so you build your own plate. that means, a good individual plate looks like this. real christmasy if you ask me.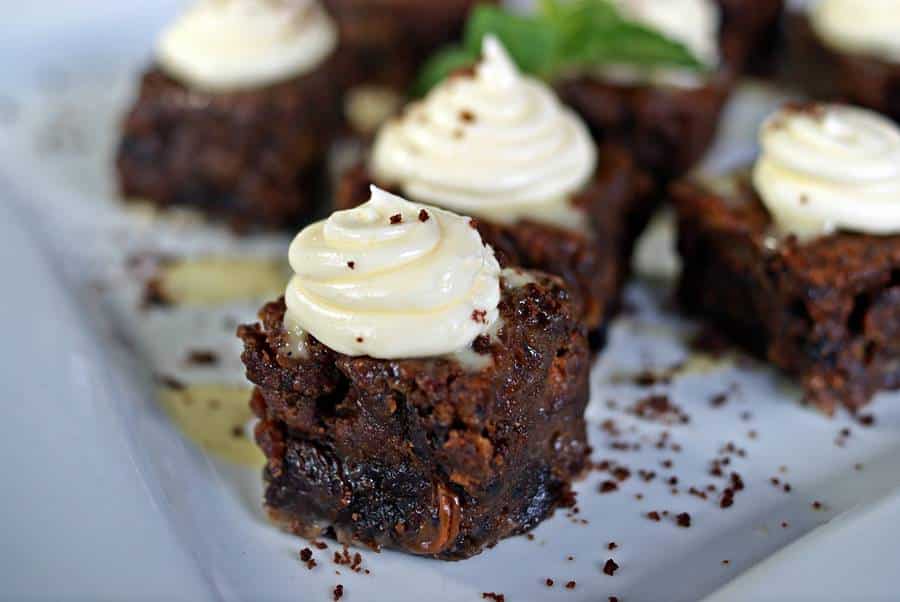 the desserts didn't fail to deliver either. this traditional black cake didn't look all that traditional. tasty though. it looked tasty.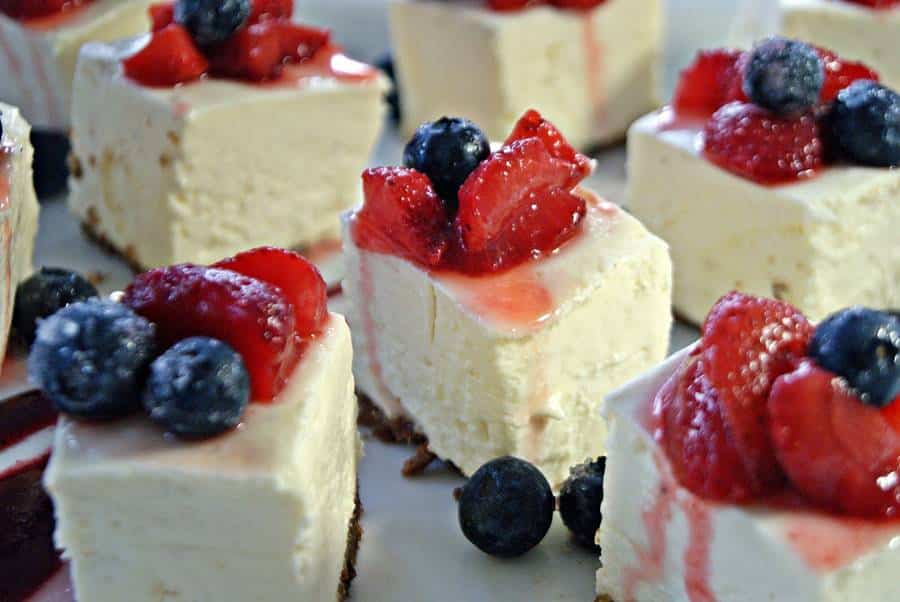 also in the line up was the wild berry and white chocolate cheese cake. christmas colors for sure.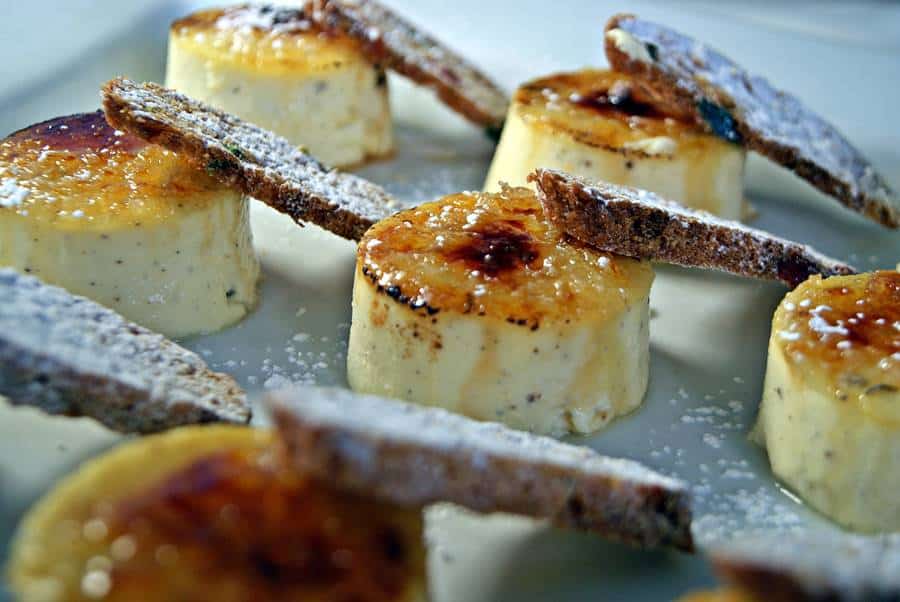 it could just be that we're silly, but ponche de creme brulee made us laugh at the cleverness. but the laugh was cut short by the intrigue generated by the existence of sweetbread biscotti. well played chef. well played.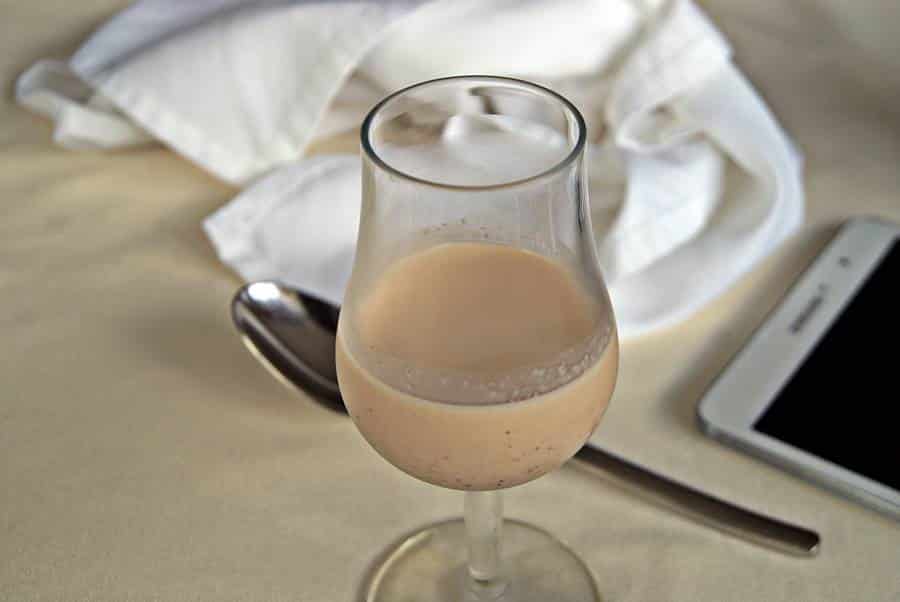 after all the hints that it would appear, the ponche de creme finally came out to close the curtains. another hands down favorite. really tasted like long time though. successful.
all that's left to say is the chaud christmas menu was a flavorful experience as expected. glad to have had it.