there is something kinda magical about going to rural villages and checkin' out their community events. you meet new, interesting people. you learn bout their culture and their philosophies. and most importantly, you usually get to find all this out over some good food. that's why we had no problem heading up to brasso seco with our good breddrin david from MARKET MOVERS, to check out the brasso seco annual indigenous food fest. well boy!! we well learn tings on this one. real tings.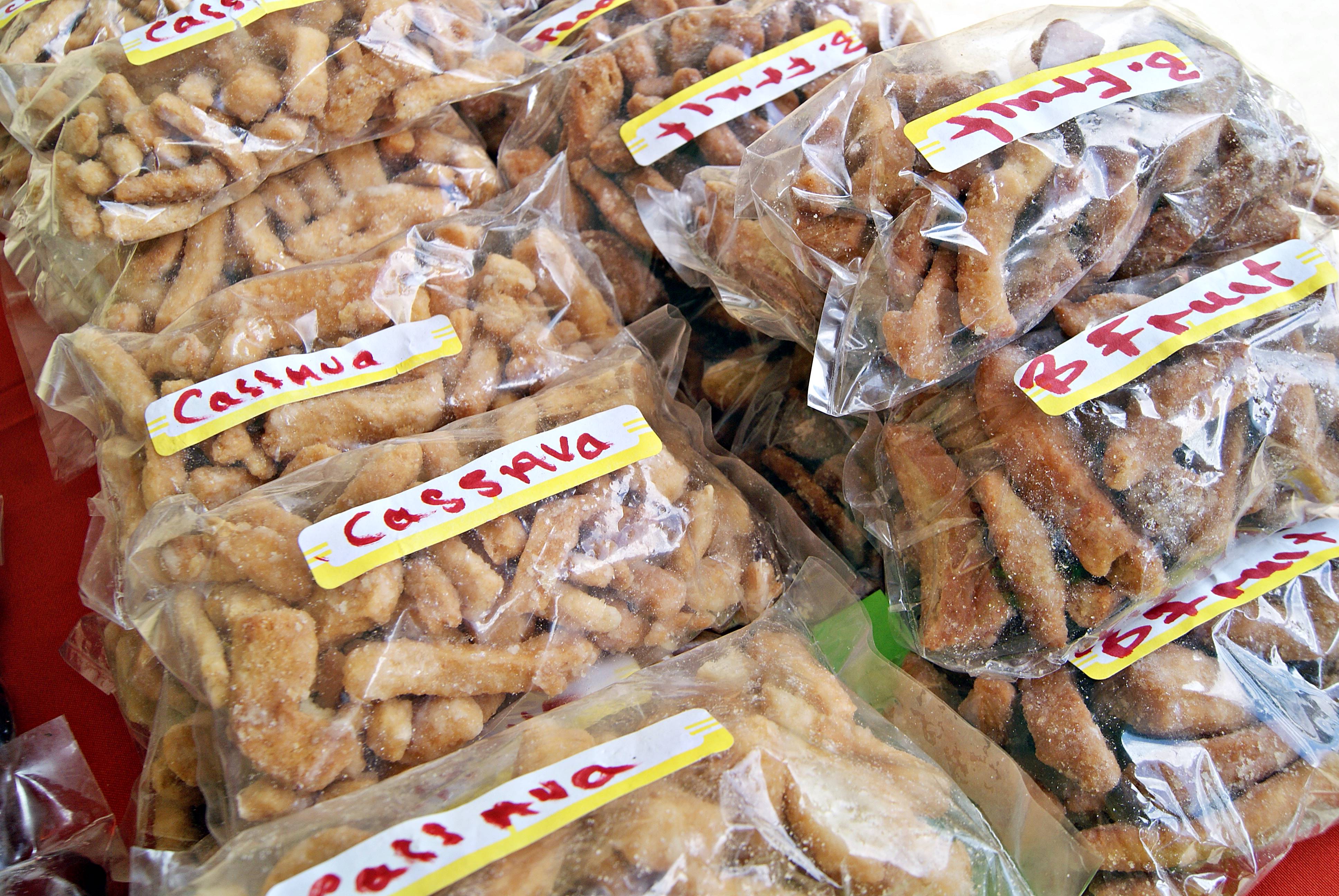 mostly because of the blue food festival, we were familiar with the concept of making flour based products with alternative flour, produced using various starchy roots. but we still didn't expect to see breadfruit and cassava kurma. the NETWORK OF RURAL WOMEN PRODUCERS schooled us in that.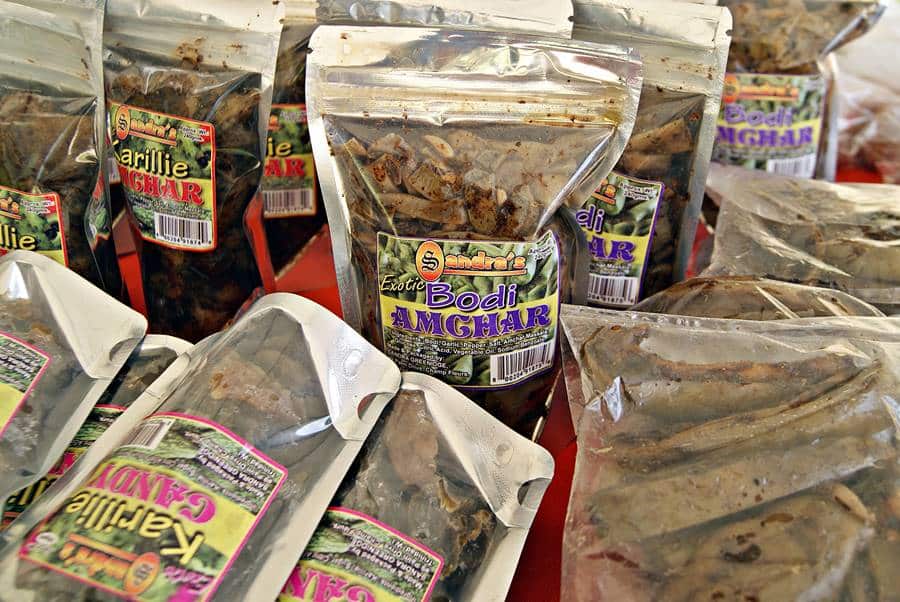 and the innovation went on. 'sweet fingers sandra' gives the promise that she can transform any natural ingredient into anything. we said a tonka bean buss up shut… she said no problem. and we believed her. she had here bodi amchar. notice the premium packaging.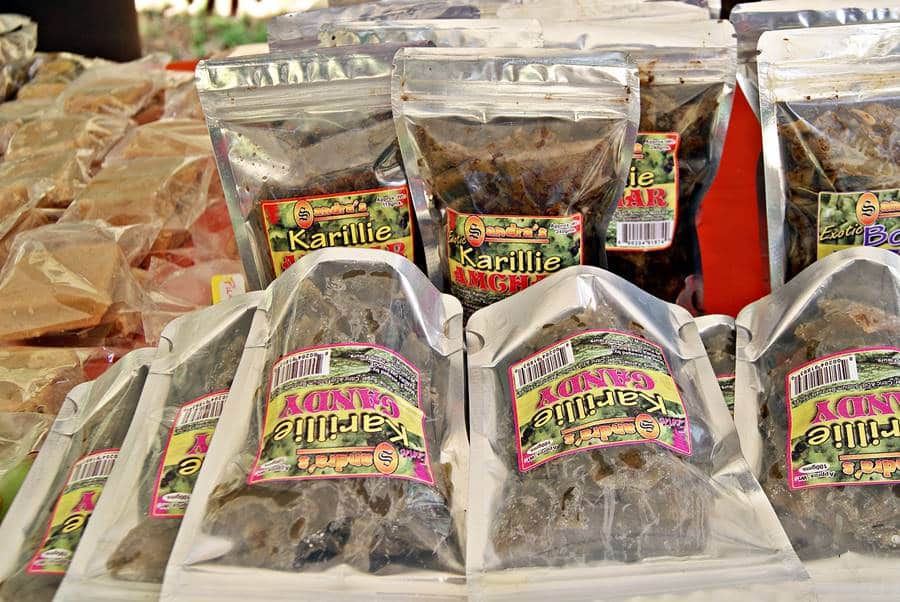 and the real winners here, the karillie candy and karillie amchar. somehow, this magician of a woman was able to make the bitterness of the bitter melon a complimentary flavor that was pleasant enough to silence the haters. talking from experience here.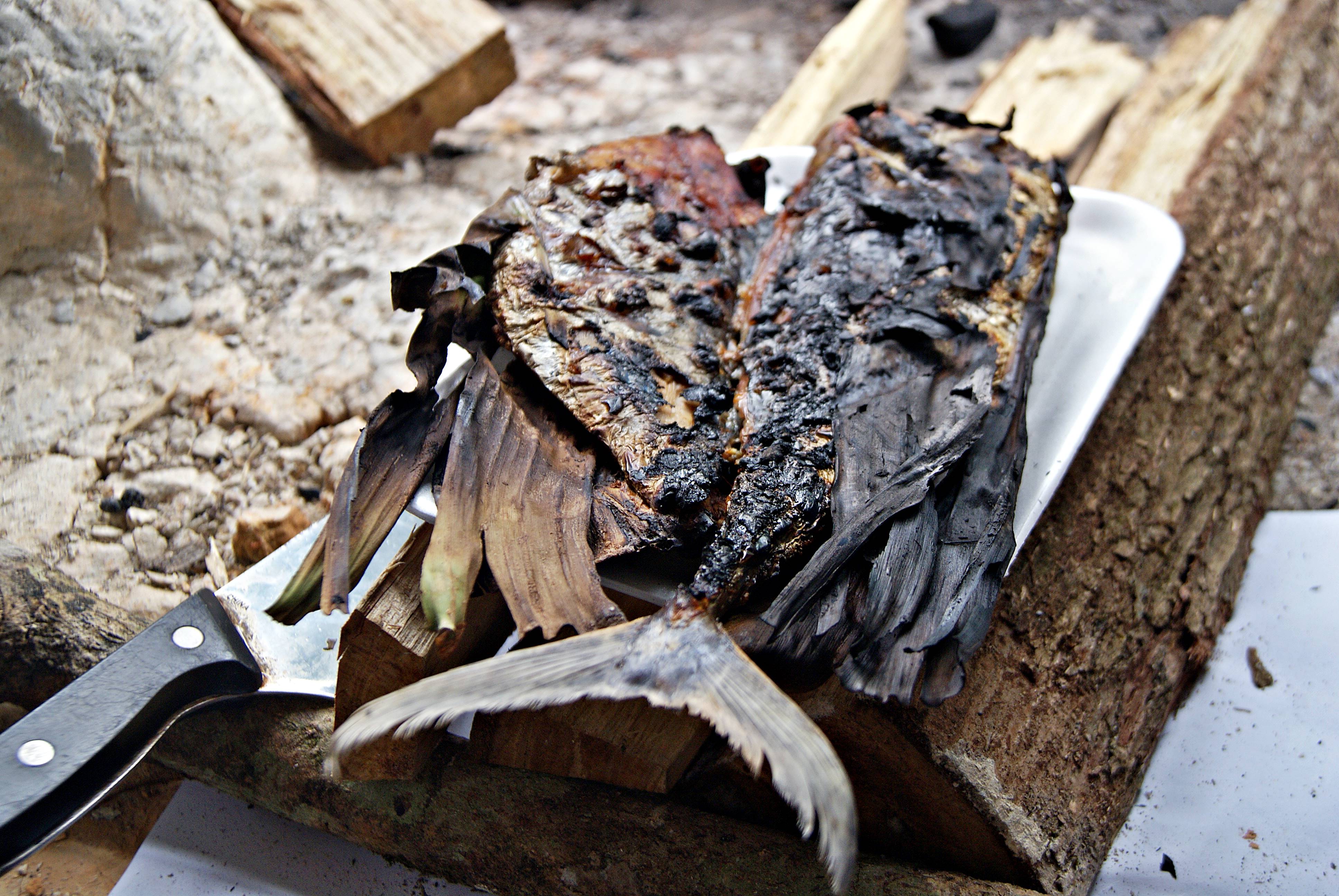 we also saw great skill in some traditional fish executions. fish roasted in fig leaf. nuff said there right?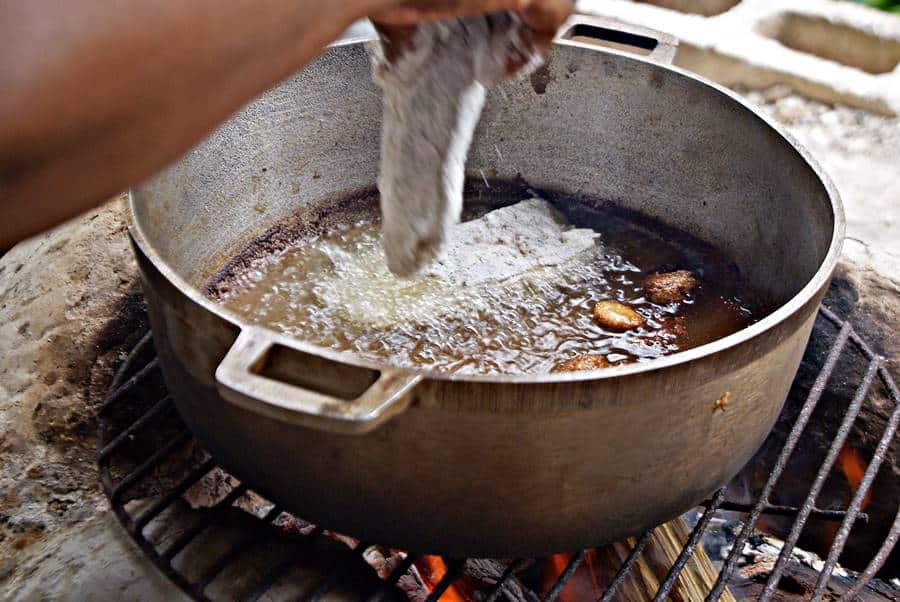 then there was this fried fish technique that was not far fetched, but new to us. putting garlic in the oil when frying fish. never heard of it, but i can assure you that not a fish shall be fried without garlic in the oil by us ever again!!!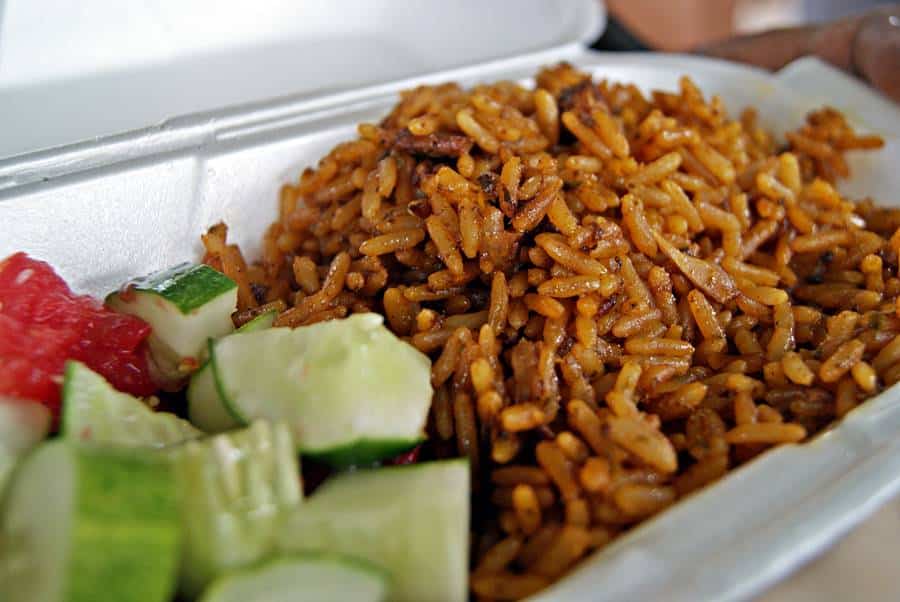 of course, after the great pelau wars of 2015, we were only too glad to hear about a bonito pelau from the north coast empowerment group. real different flavor. no peas. just the firm bonito and rice, seasoned to perfection with fresh herbs and roucoo. simple chunky veg salad on the side.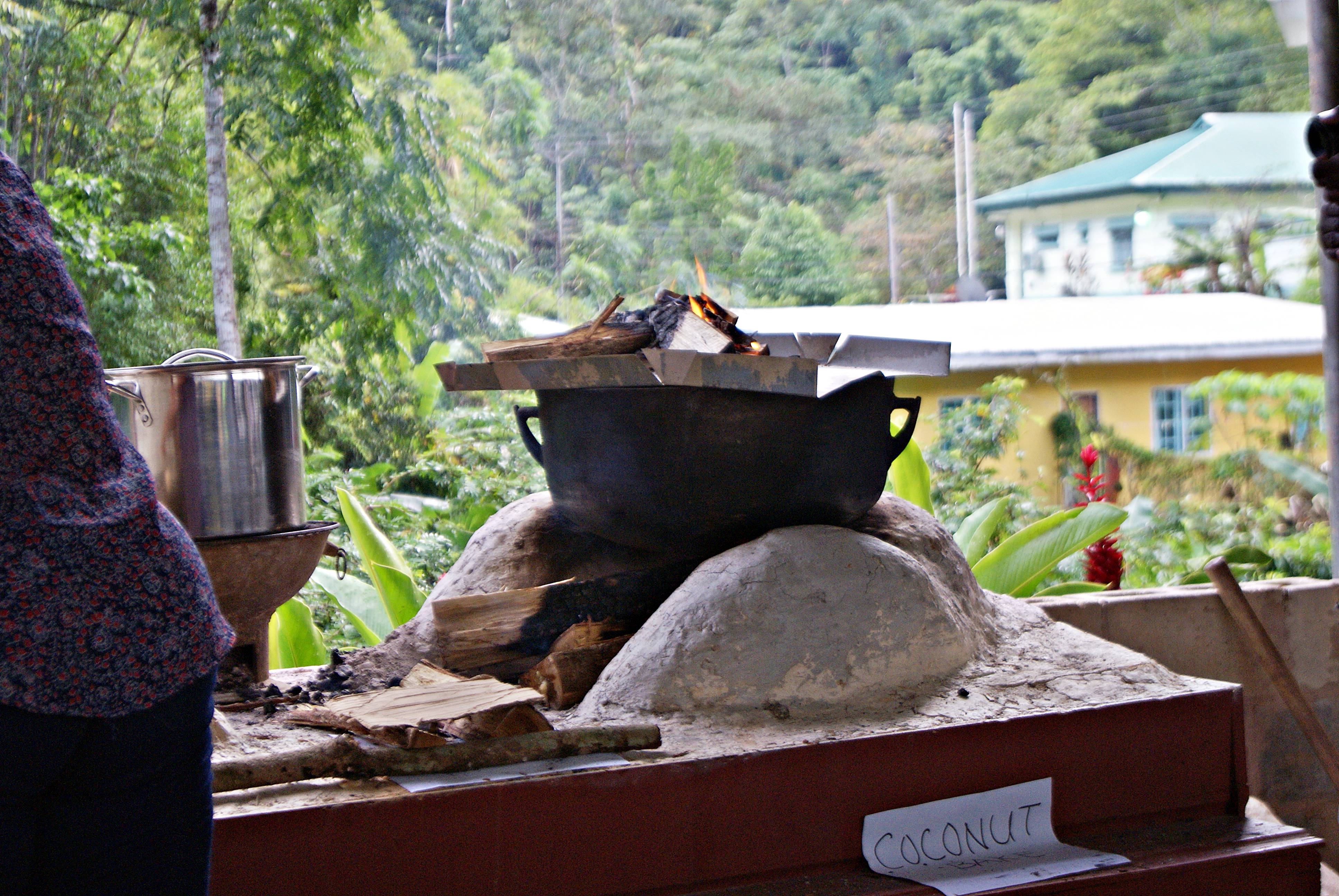 and with all that fish going on, coconut bake had to make an appearance. old school style… pot with fire on top and fire below. so nice, i didn't get a shot of the actual bake because they were going faster than they were coming.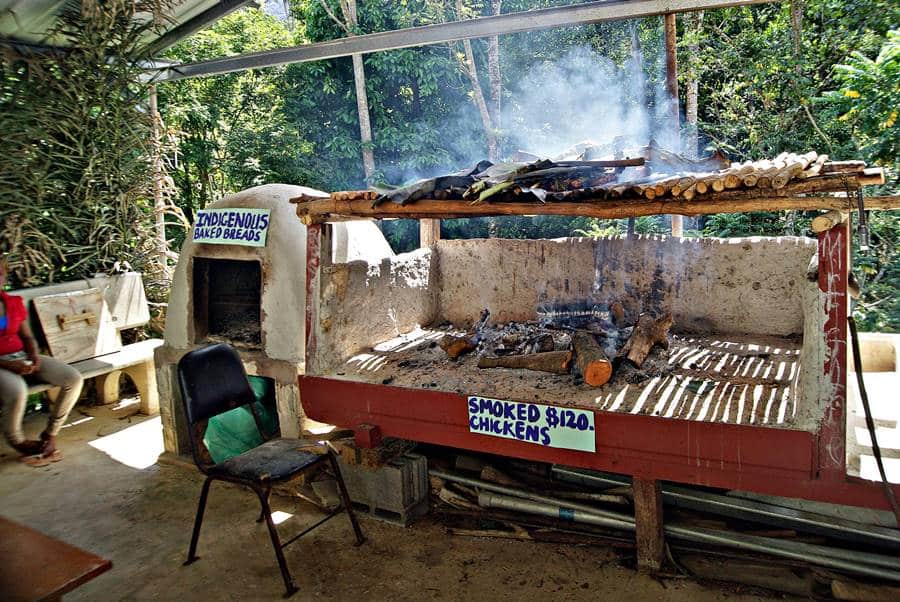 hands down, the star of the show was the smoked meats. chicken, fish, pork, etc. on the day, they were doing only the chicken, because it is a lengthy process. it's slow food in the real sense, born out of necessity. we were informed that electricity became part of village life up there only as recent as 1997. so methods like smoking were more about preserving meat in the absence of refrigeration. but dis contraption is fantastic. we want one.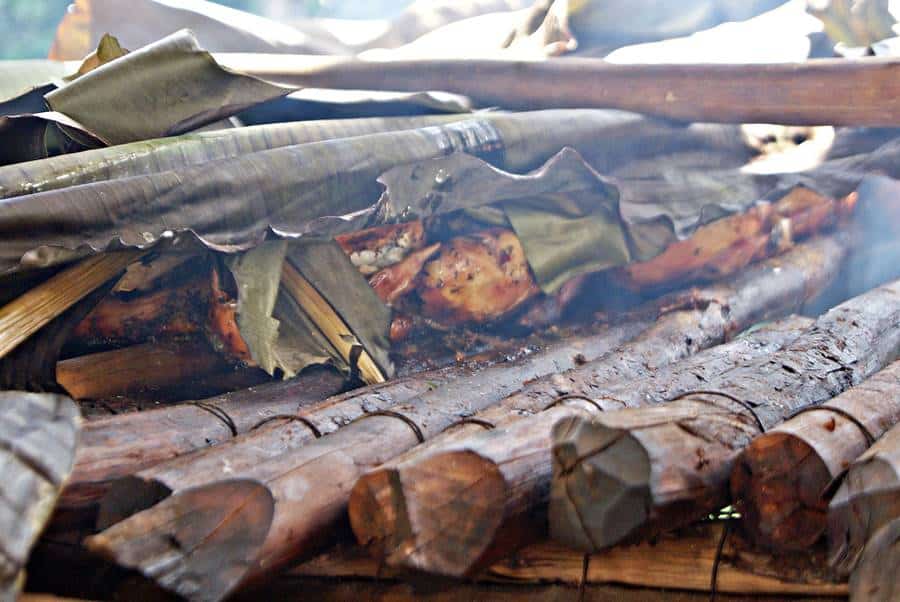 the meat rests on top guava wood, covered by fig leaves. smoking for hours.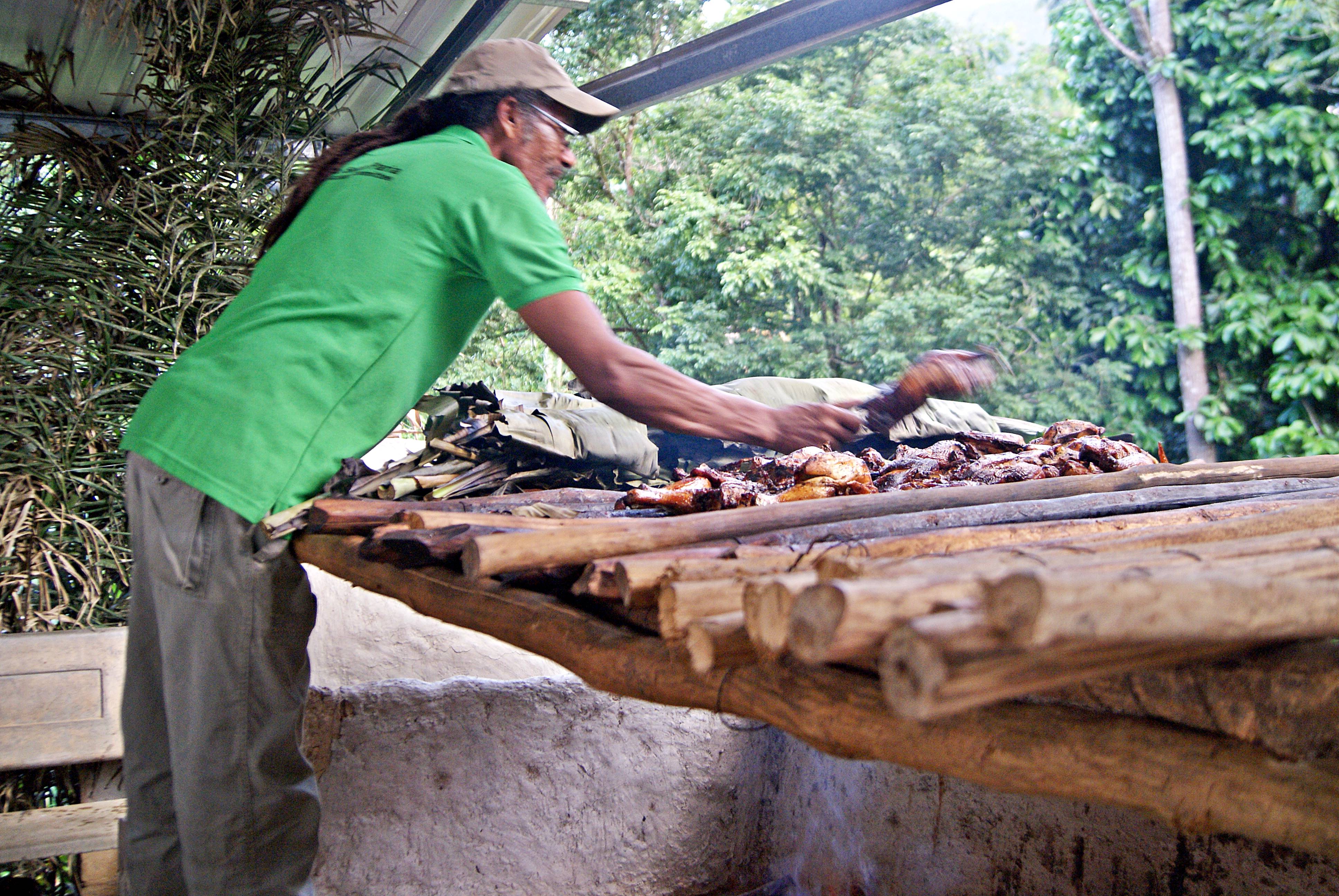 we set up base close by and conducted a nice little lime with Boods, Nav, Sean, Rachel and other friends who passed through, while exercising the restraint of the enlighten ones, waiting for that zen moment of pristine doneness.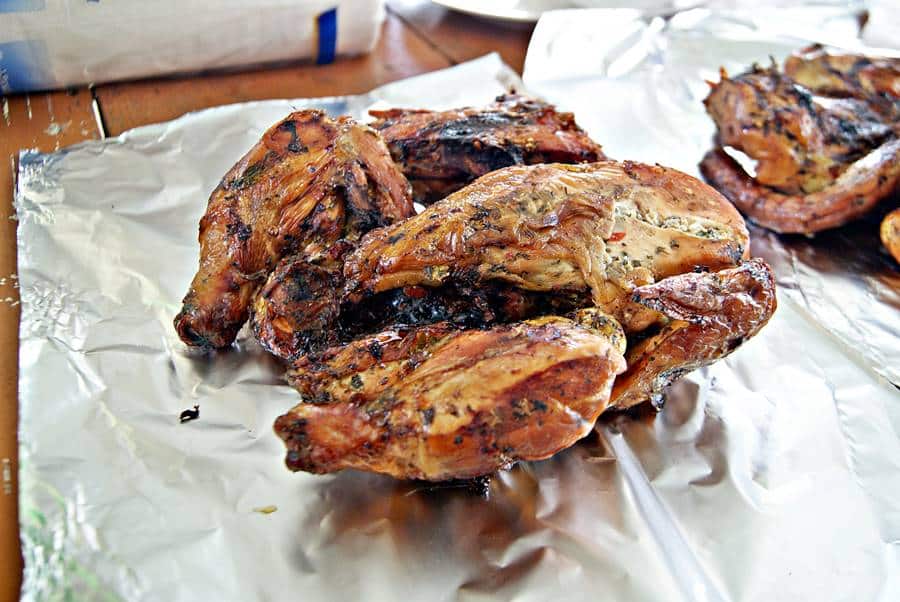 the result was a bess bird!! well seasoned. well smoked. 7 plus hours on the smoker. a worthwhile investment.
hopefully next year we can encourage more people to come out and support this event, which is just one of the incentives of a group trying to unite rural villages and share the concept of unity community by community. see and hear more in the video.