Well, we have some good news and some bad news. As we have no way to find out which one yuh want first, we will default to the usual good news first format. The good news is after minor car troubles, we made it up to the Brasso Seco Indigenous Cook Fest. Late, but better late than next year. The bad news is, unlike the last event, there wasn't much to capture.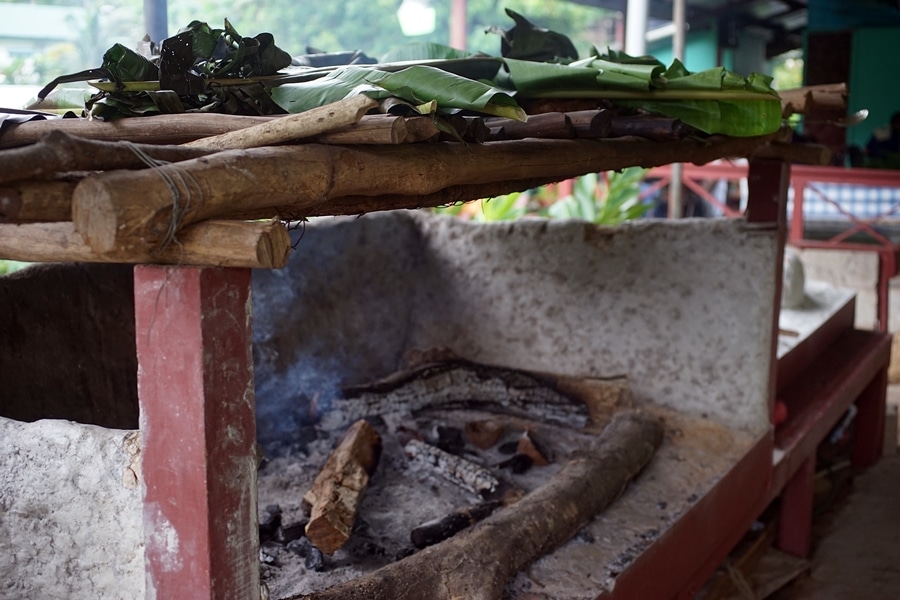 Last year, we sat around the smoker eating smoked chicken and such, while the road next to the community center hosted a lot more stalls selling craft, produce and there is a vague memory of a petting zoo, which was immediately avoided as our crew contains a few individuals who are not particularly fond of certain reptiles. The North Coast Empowerment Group introduced us to Bonito Pelau and we saw some skillfully executed Roasted Fish, Fried Fish, Pot Bake, Dirt Oven Bread and more. A lot of chocolate and cocoa products. Honey. And all in one space that embodied the warm, vibrant, welcoming spirit of a united village.
This year, nuh so much. Maybe as we didn't get there before the crowd we didn't see much cooking, but then again, last year there was food cooking all day. It was literally "Oh you takin' this bread? OK, I will wait on the next rounds." Maybe we were not prepared for the change of venue and the dual spaces of activity made it seem more like two events instead of one big village wide event? Whatever the reason, we kinda missed that Brasso vibe that we went back for.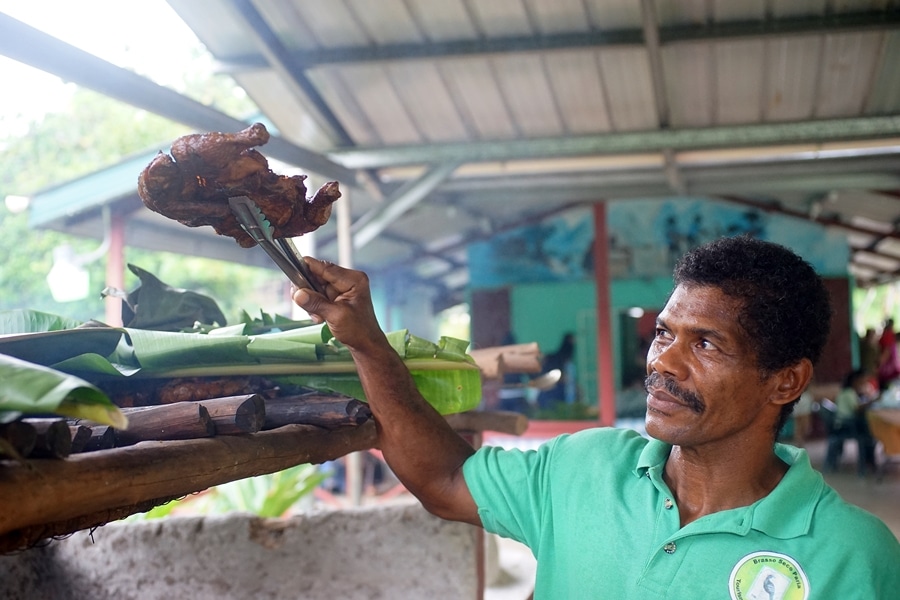 However, it doesn't take much to make us happy. Actually, doesn't take much more than one Smoked Chicken.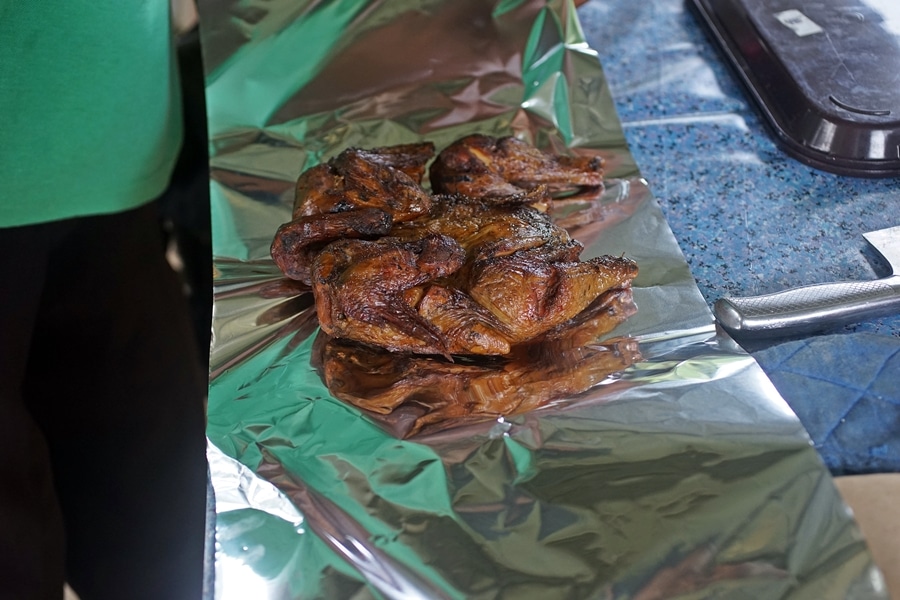 Limited supply, but a little Smoked Chicken is better than no Smoked Chicken at all. Especially when it's fresh off the smoker.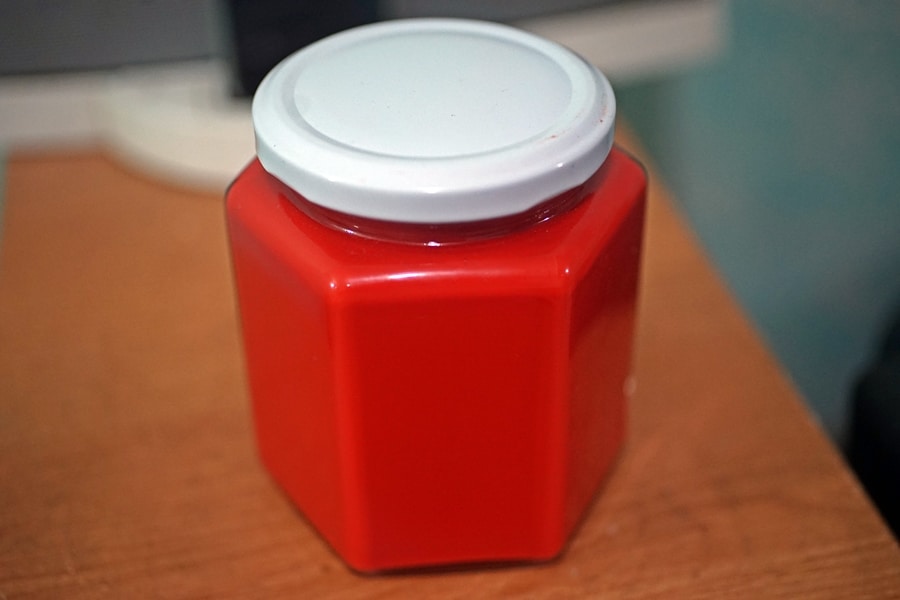 Got some months worth of Roucoo too. That is always a good thing.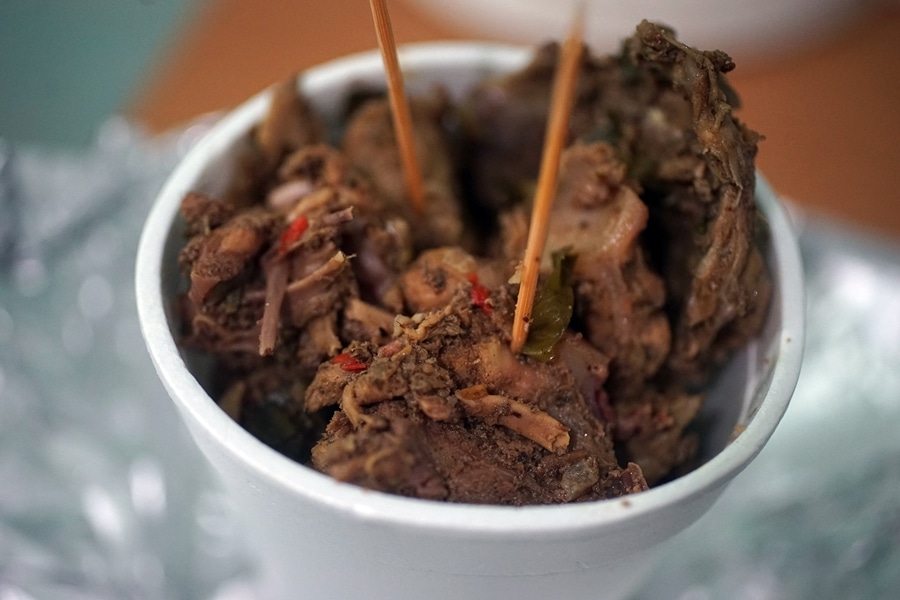 The few other offerings this year were mostly regular things like Geera Chicken…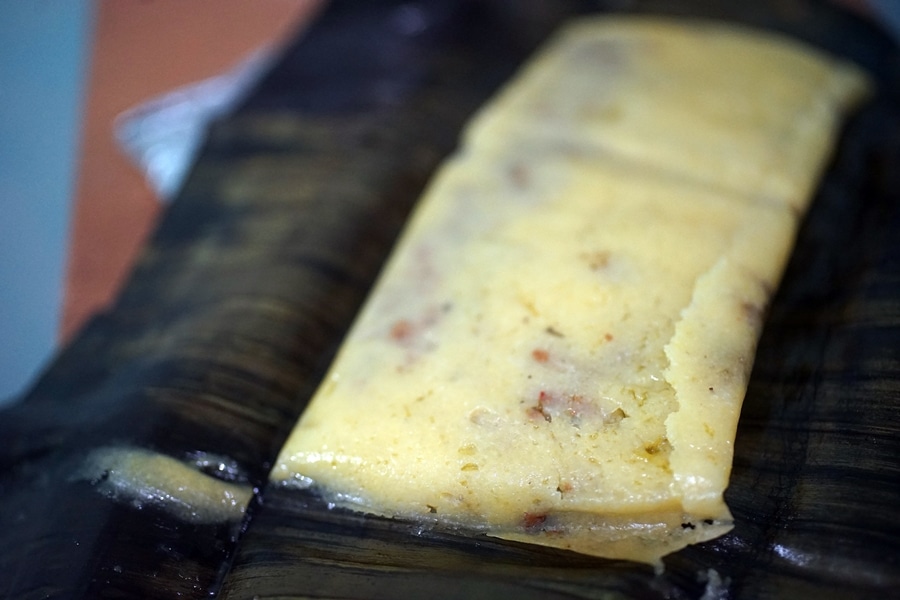 And varying degrees of Pastelles. Kinda hit or miss, but the hit was a big hit.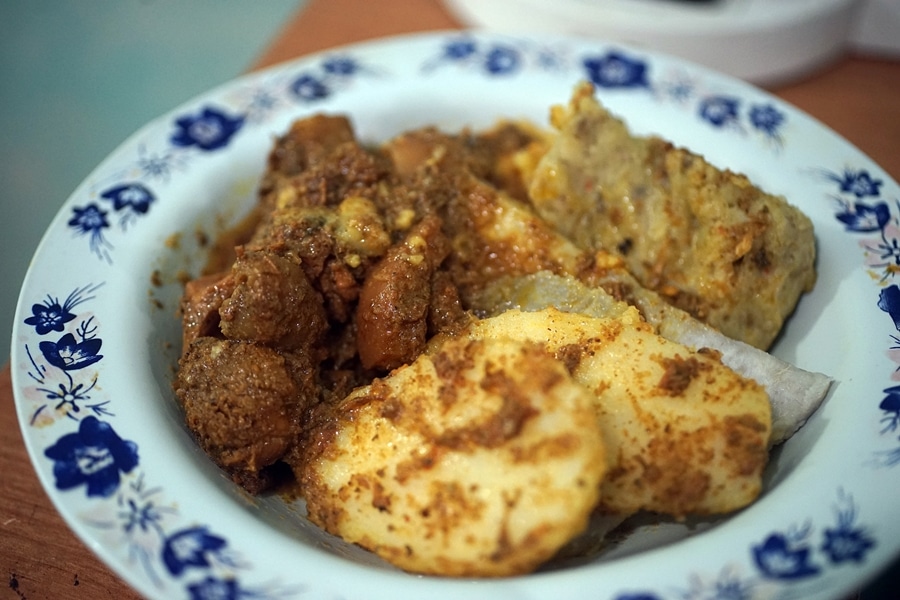 There was also Buss up Shut, Provision, Wild Meat, Stew Pork and things such as these. Tasty, but kinda ordinary compared to what we valued as a unique and authentic experience last year. What we took away was hope for a better event next year as more people start making the trip up. We have no food in the video below, but check it out for the best explanations we got for the difference in the event this year and an idea of what the thinking for the event will be like in 2017.