lunch at aioli is always a treat. so when you get an invite to lunch via trini chow, you saddle up and get to blogging. this time, we linked up with chow, mel from TRINIDAD LOOKBOOK and all-star photographer david wears to experience the latest prix fixe lunch menu at aioli. these specialty items change 'bout every 2 months or so. this one was almost two weeks in, so using the date posted might help calculate if these are still in play.
jump high, jump low, we will get into that fresh bread with garlic herb butter. because yes!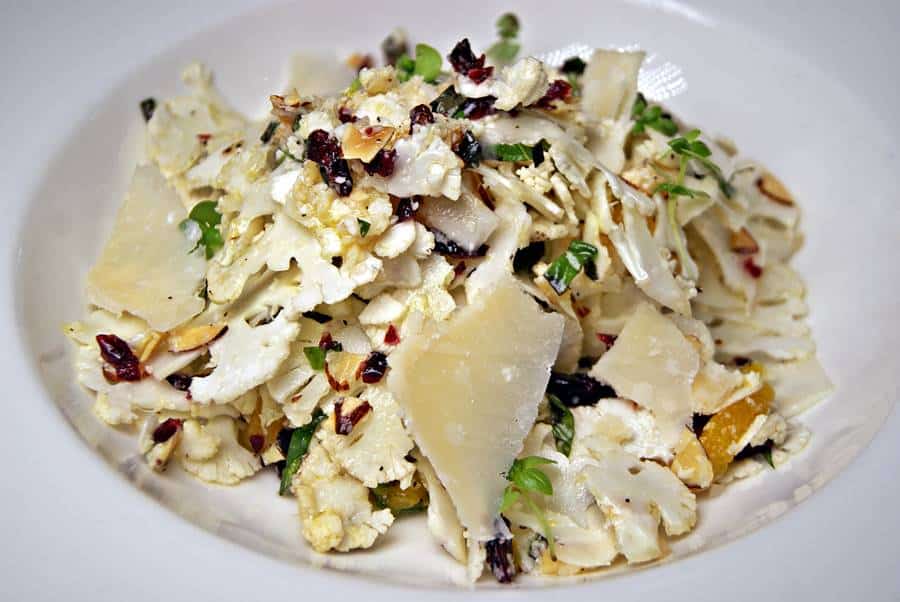 interesting starters. a cauliflower salad with cranberries, almonds, and mandarin orange, topped with parmigiano reggiano, citrus dressing and fresh basil. very successful.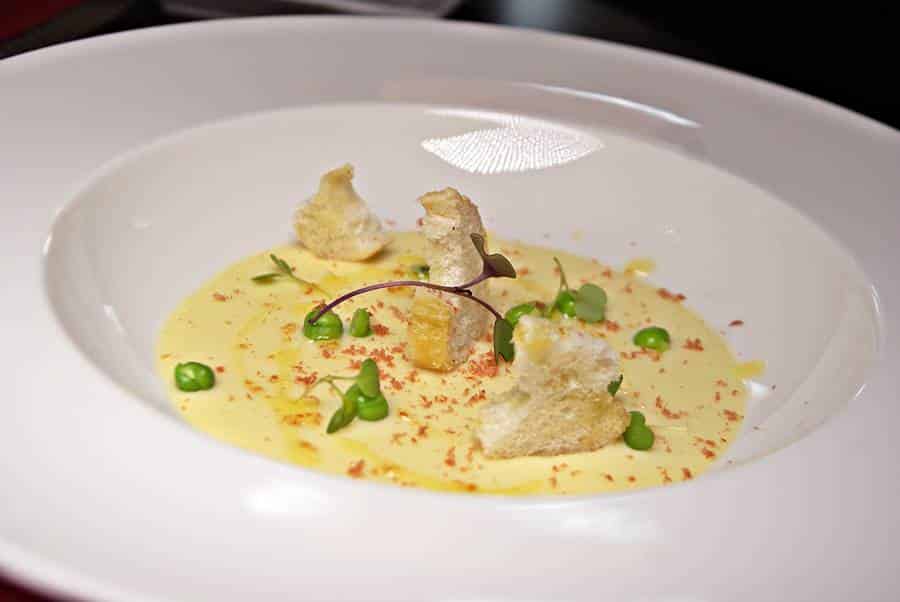 this onion royal with grated iberico ham and garlic croutons was the base for a generous pour of rich green peas soup. see the pour.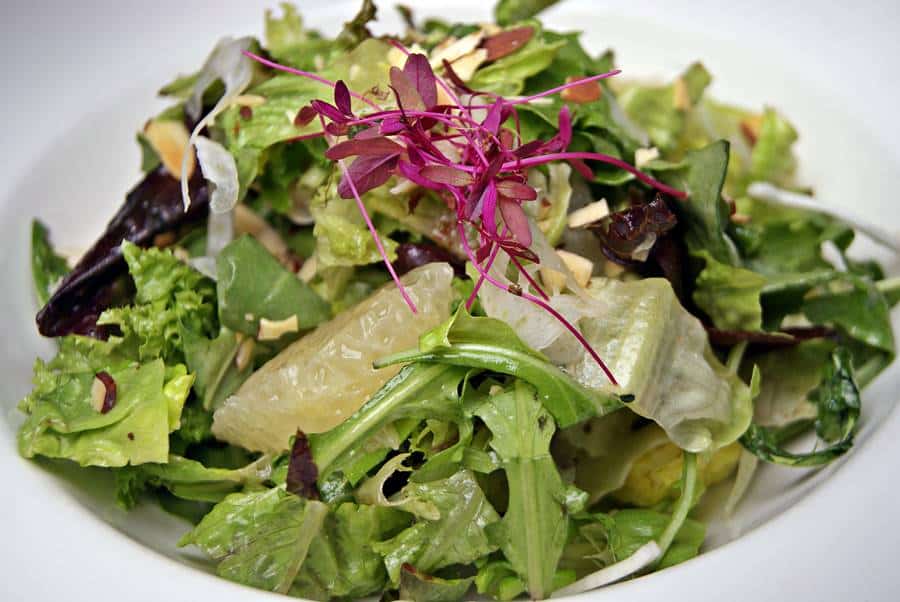 then there was a fresh arugula salad with shaved fennel, grapefruit and palm hearts, topped with an aromatic truffle dressing.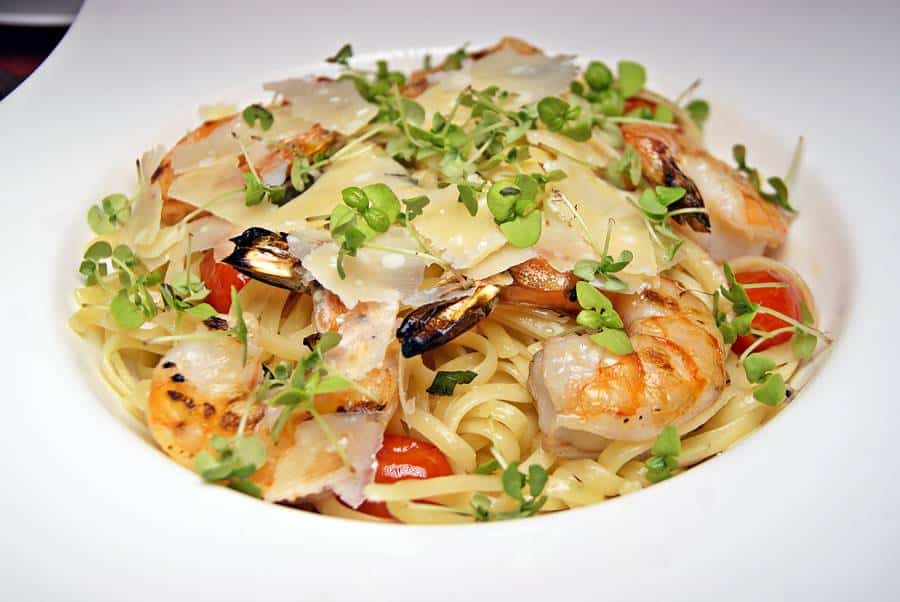 the main courses followed up well. there was something for almost any preference. the seafood lovers have a garlic herb grilled shrimp and fettuccini with sauteed garlic, cherry tomatoes, fresh basil and parmigiano reggiano, drizzled with extra virgin olive oil.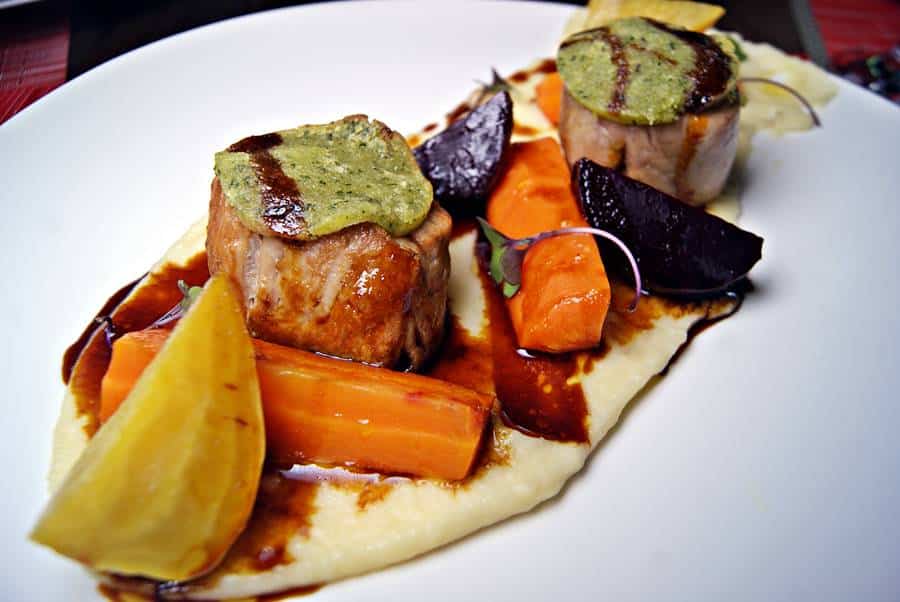 herb garlic crusted pork loin with assorted salt baked beets and carrots, grilled chive and an apple jus, served on a bed of creamy mash will do the pork overs justice.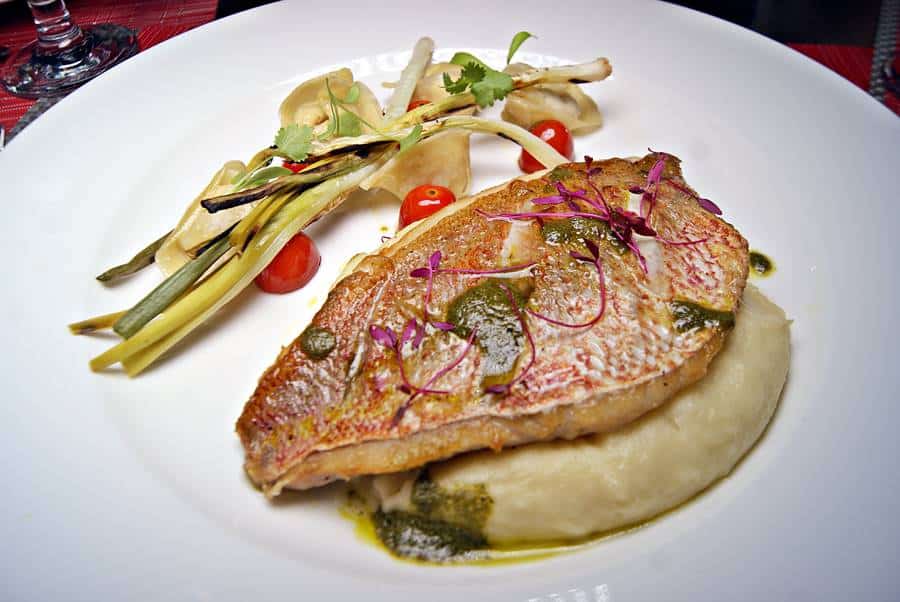 fish fanatics can have the catch of the day gently seared on a bed of rich pommes puree and paired with seafood tortellini, garlic pesto, cherry tomatoes and chervil.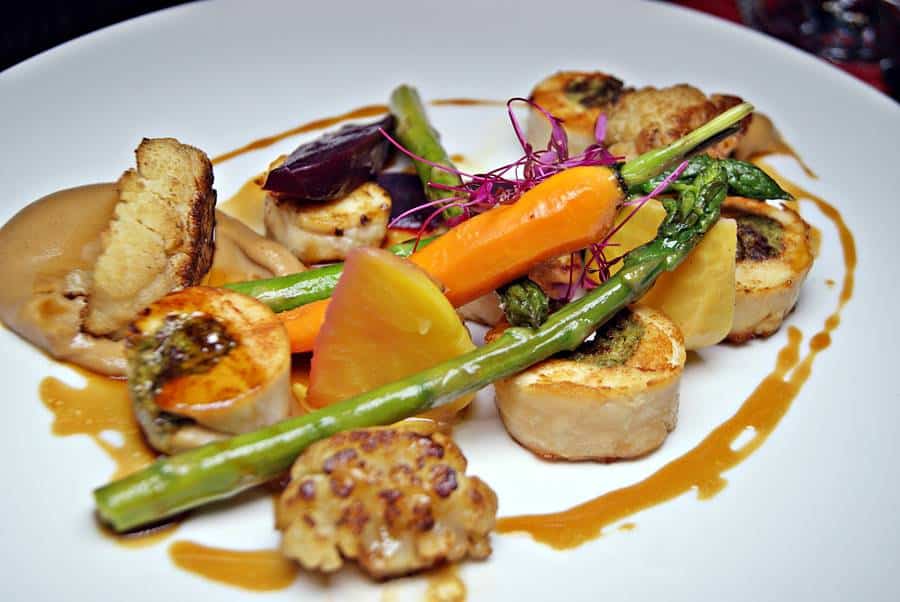 and you can have the chicken without feeling like you played it safe. chicken breast stuffed with arugula pesto and a cauliflower puree, served with a garden of vegetables and sauced with a truffle jus.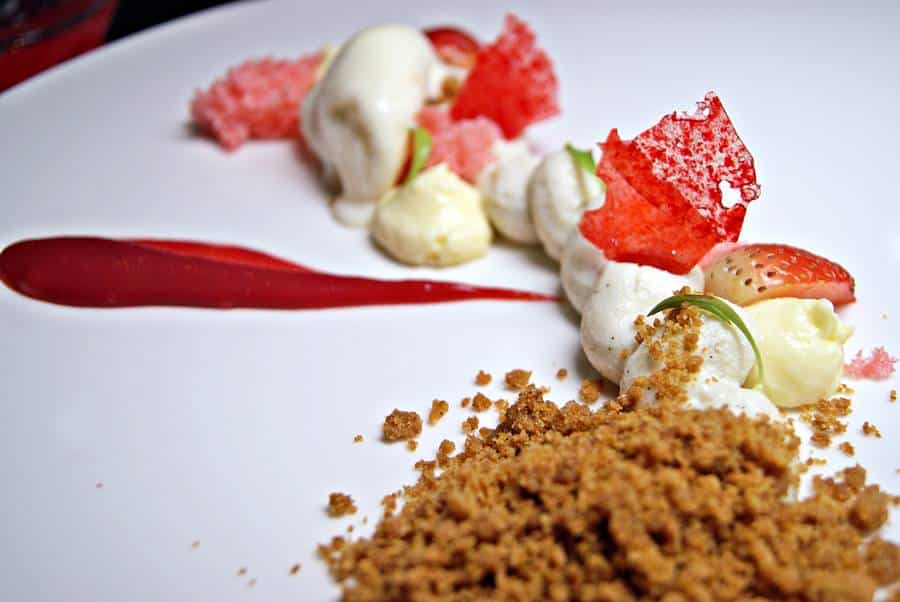 judging from all de hollarin' on the table in anticipation of the final course, it's safe to say the dessert menu sounds delicious. there was more hollarin' when the items came out, because they looked and tasted delicious too. show stopper number 1: a deconstructed strawberry cheesecake with crumble and fresh lemon curd.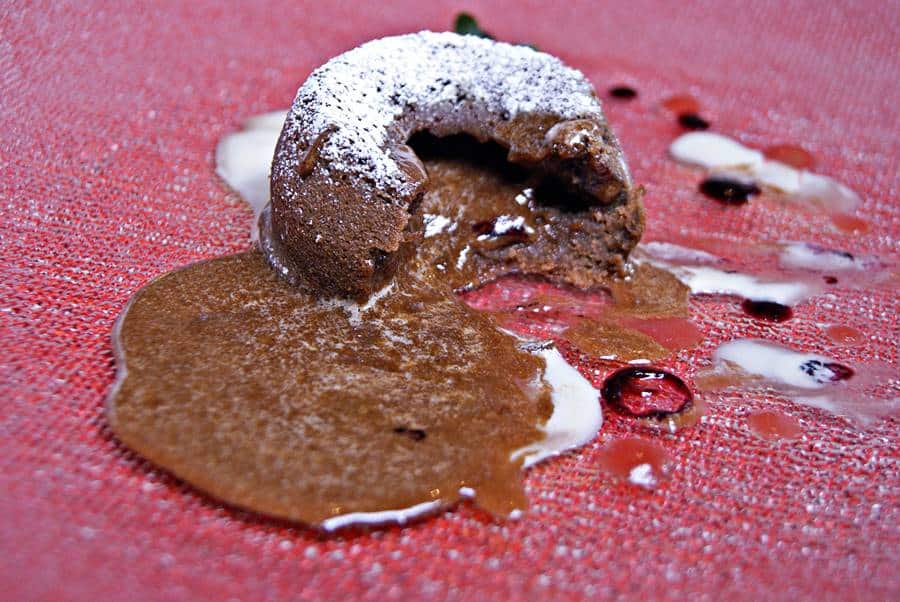 show stopper number 2: molten chocolate lava cake with cinnamon vanilla ice cream. complete with chocolate oozing out when you cut into it. yeah, that type of dramatics.
a nice lunch option available from tuesday to friday. definitely worth checking out.