In keeping with the name and attitude of the next restaurant we visited on the TriniChow/EAF joyride, this post is a lil bit… zazou. Zazou is an old French slang that means eccentric, not the norm. It's a good description for Chef Pierre Le Bihan and his team at ZaZou Bistro Moderne. It's also a good description for the only post developed around dishes not on the Restaurant Week menu. Instead, we captured him preparing some of his daily home runs, which we believe is kinda zazou of us.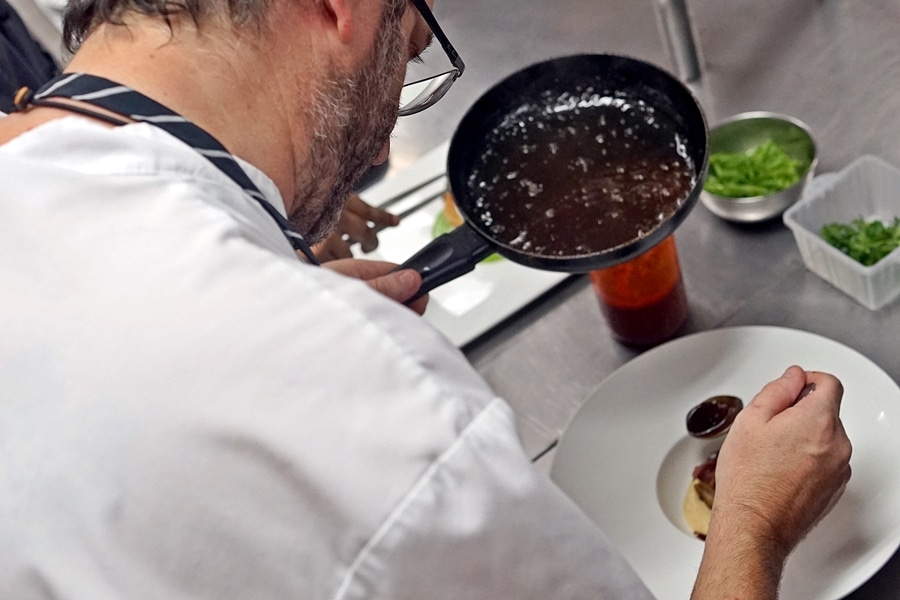 Chef Le Bihan is a skillful, French-born chef with about 25 years of experience working in France, the UK, Hong Kong and Thailand to name a few. His foundation is clearly French, but his influences are as diverse as the countries in which he has worked. A true student of flavor and how it happens, Chef Pierre's approach is all about good ingredients, seasoned not to overpower but to complement.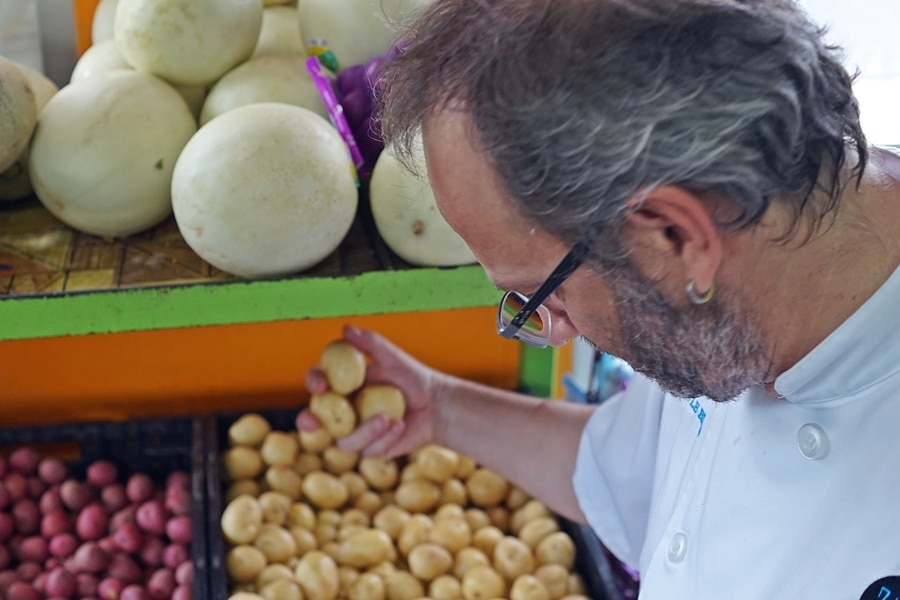 To achieve this, Chef Le Bihan's process begins with trips to spots like Chanka's Veggie Mart, where he selects the best produce himself. Labor intensive it's true, but it's a sure way to have the best ingredients possible to work with. And that is what he demands.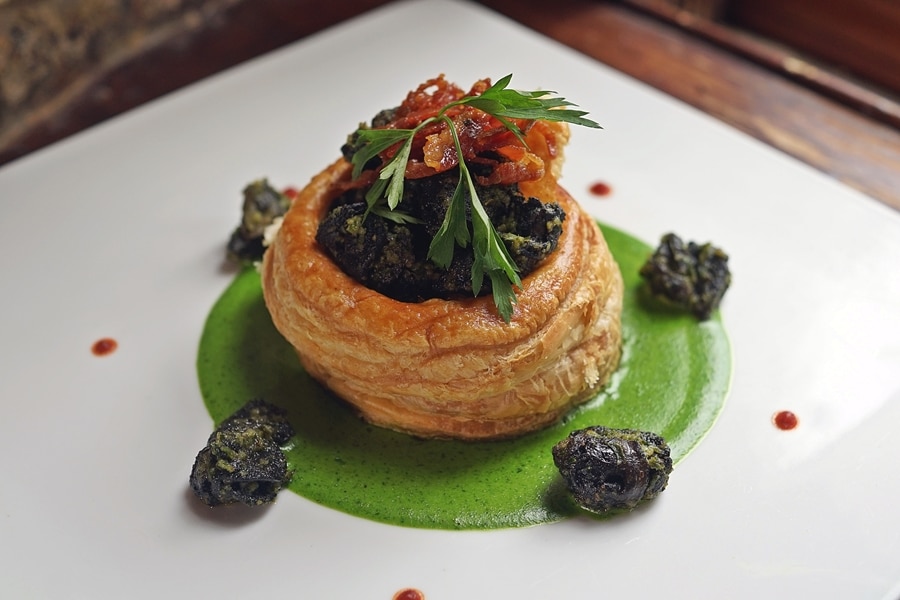 The results are fantastic. Take this Escargot Florentine. Earthy flavors. A rich Spinach Velouté, with flaky puff pastry and buttery pan seared Escargot. Oh yeah, and there's Prosciutto Ham on top too for that salty kick to balance it out.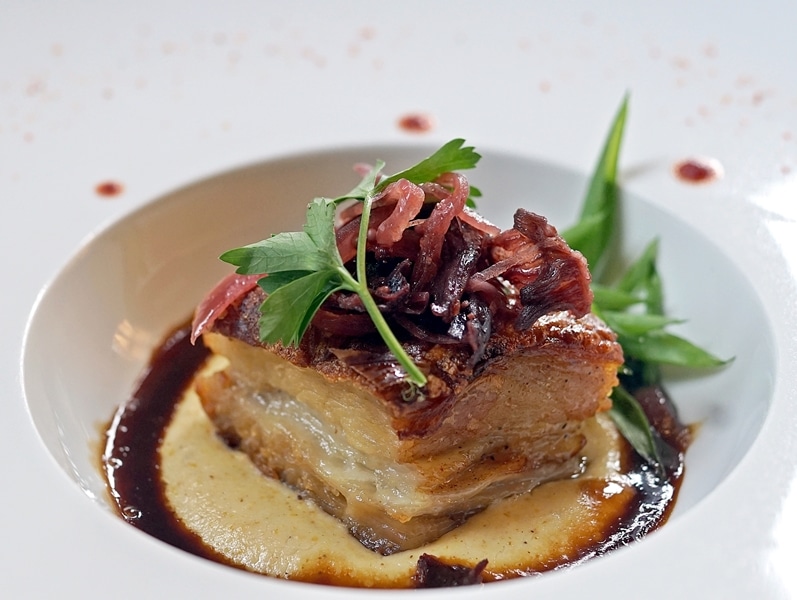 Speaking about the pig, the Chef presented a tender, caramelized Pork Belly on creamy Popcorn Grits. Topped with pickled Red Onions and Sorrel, this dish was a nice vibrant bite of flavor.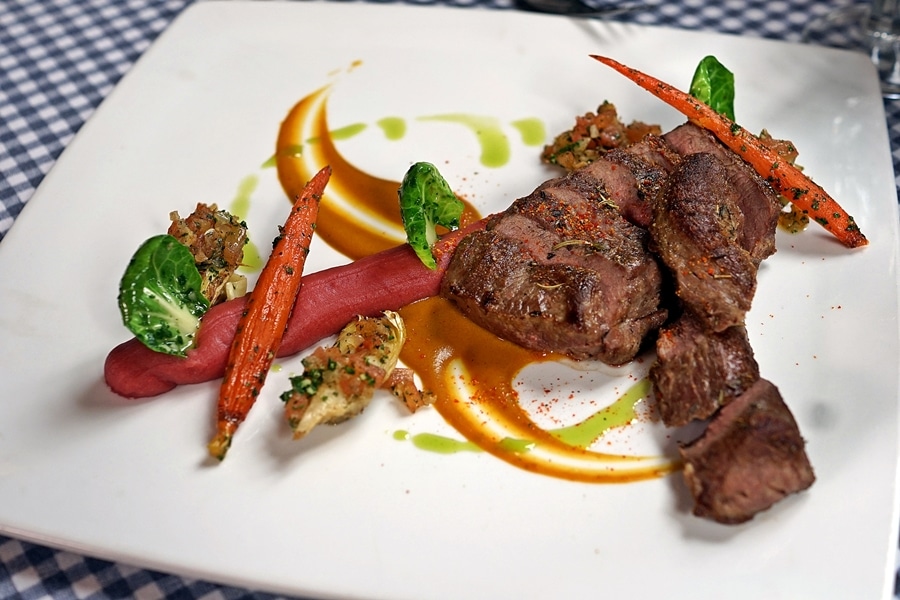 If one plate said zazou for the evening, it was this. Best End of Lamb, pan fried in Bay Leaf and Thyme Butter. In other words, some well tasty meat! Served with shaved Lemon Carrots, Baby Artichoke Barigoule, Carrot & Cashew Beurre Noisette and jus warm Vinaigrette. That plating though. Makes yuh feel like fine dining. V fawncy!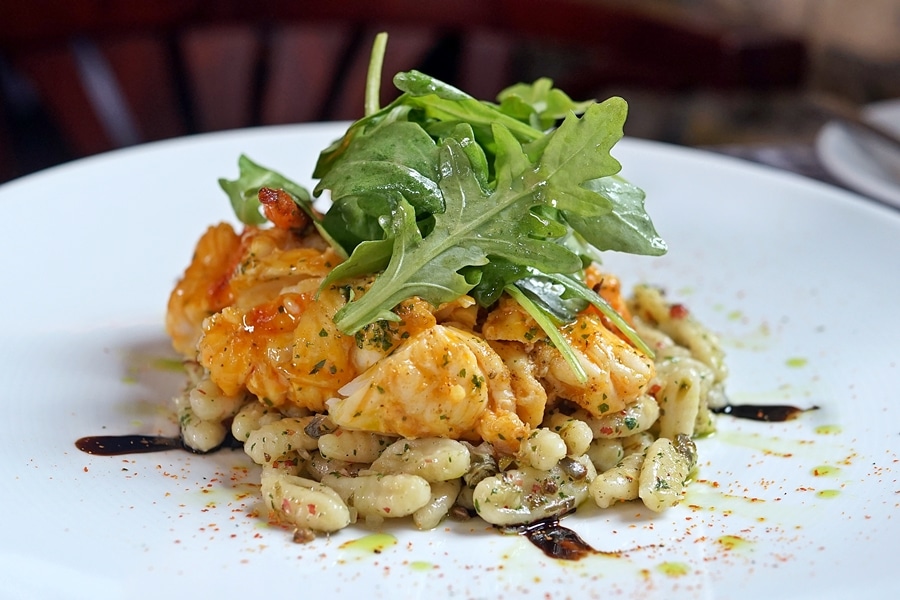 The Lobster got all the looks as usual. Pimiento Butter poached half Lobster Tail to be exact. Served with Cavatelli Pasta, Pink Peppercorns & Capers, Ricotta Cream, fresh herbs & Arugula, and splashes of Aged Balsamic. Lobster lovers rejoice!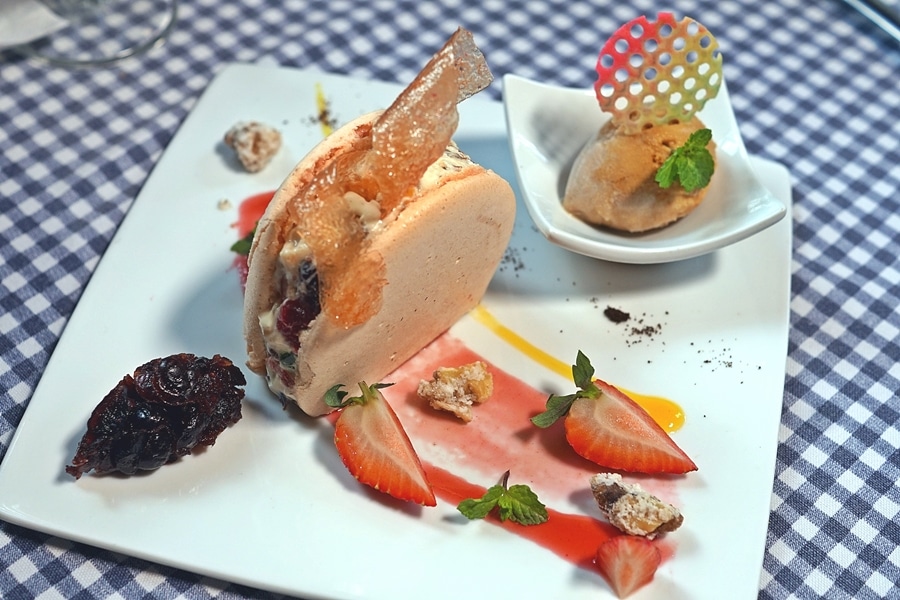 As we suspected, dessert wasn't going to happen without a Macaron showing up somewhere. But the chef didn't send out just any Macaron. Behold the Frozen Nougat Macaron with candied Peels, roasted Nuts, poached Cranberries, Hazelnuts and stuffed with Honeycomb & Maple syrup Ice Cream, plus some on the side. Didn't know if to eat it or just keep taking countless pics of it all evening. In the end, let's just say we only have a couple pics of it.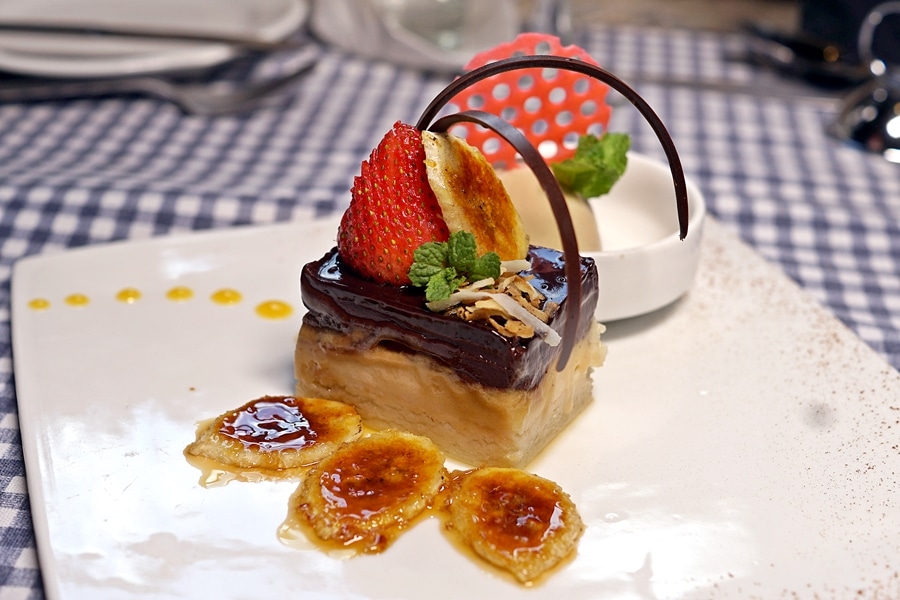 The chef closed the show with the Calypso. Quite fitting for a performance all of us agreed was deserving of an encore. It's an Almond Biscuit base with Rum & Coconut Mousse, caramelized Bananas, and a local Cocoa & Passion Fruit Chocolate Ganache. But here's the "uh guuuuude" moment. It's paired with ZaZou's original Rum & Coke Ice Cream. WHAT? How do you get Ice Cream to retain a Rum & Coke flavor? With great difficulty and months of experiments we heard.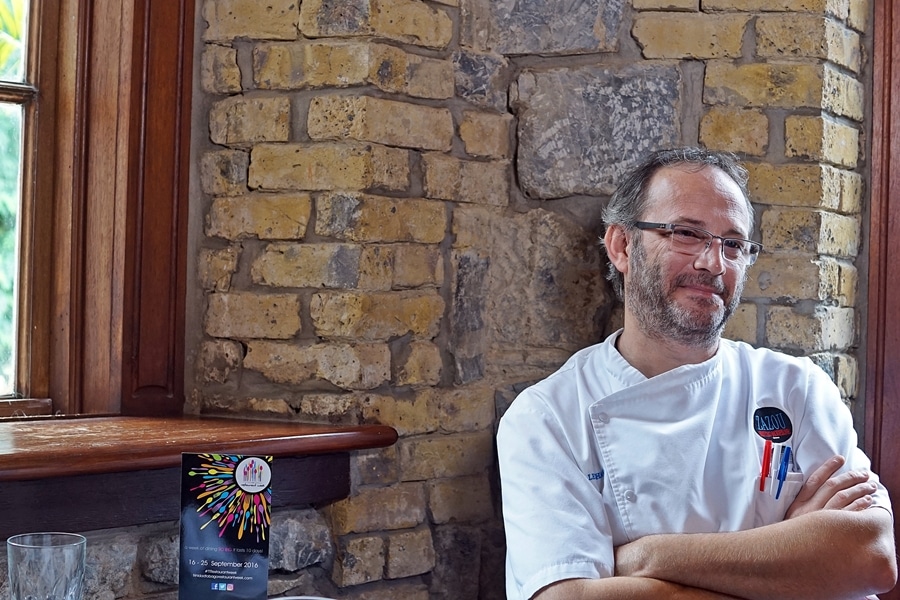 Thanks to Chef Le Bihan and his team for a trip on the ZaZou side. Definitely a choice for Restaurant Week. Hear it from the Chef in the video below.