We tend to look at foreign brands as elements that erode local culture. While in some cases that might be true, there are instances that demonstrate how the right balance can actually enhance and develop what we know. The Centro in The Courtyard by Marriott does that. Executive Chef Raymond Joseph (one of the few nationals to hold an Executive Chef position at a foreign hotel chain) and Sous Chef Jeremy Lovell are putting a Trinbagonian twist on international cuisine that is as novel as it is delicious.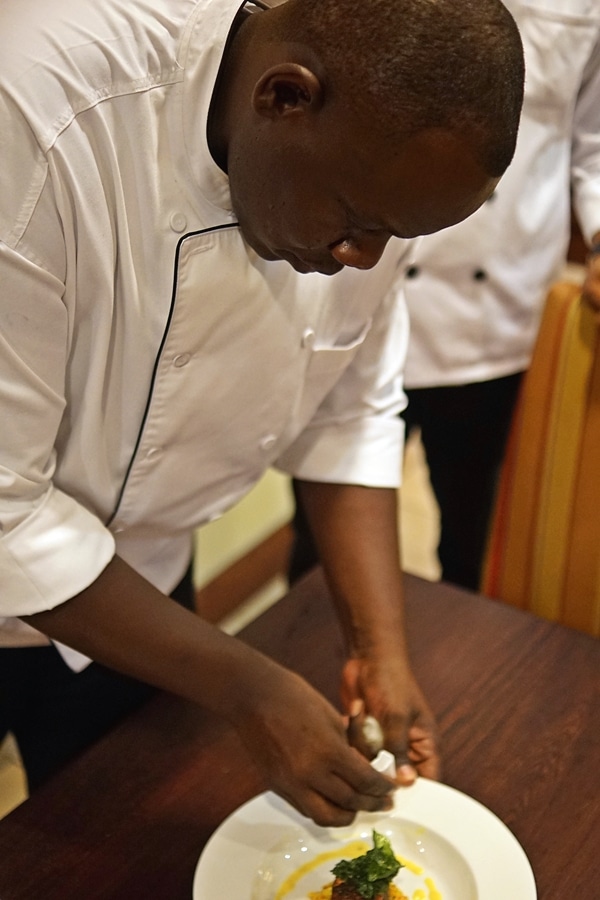 One of the first chefs to grace the EAF lenses and also a dear friend of the TriniChow family, Chef Raymond is a what-you-see-is-what-you-get kinda guy, with an excellent handle on local flavors. His story tells of working hard and making multiple attempts to join the National Culinary team which resulted in him not just making the team, but moving on to being heavily involved in the selection and coaching of our team. And in case you didn't know, our team is like sure gold in international culinary competitions. We've been coming up trumps for quite some time now. Chef Raymond's passion and dedication is one of the reasons for this. Always a pleasure to chat with.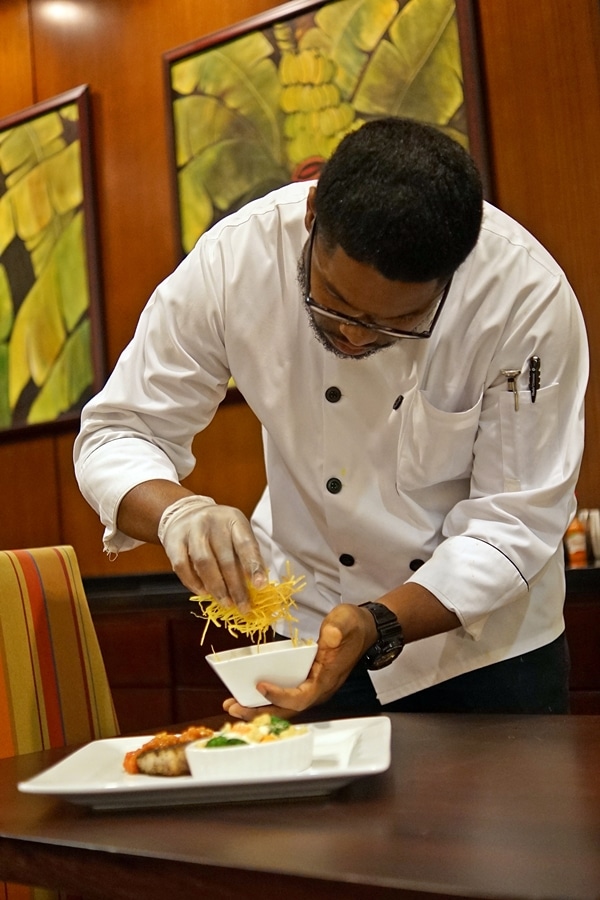 Meeting Chef Jeremy was vibes, mainly because of his excitement for spices… OK, we'll just come out and say it. He loves curry, so he's good in our books. He's a young chef with far to go if he continues to be as curious and innovative as he has shown himself to be with the work he has done on The Centro's Restaurant Week Menu this year. A nice variety of International dishes with that T&T flair.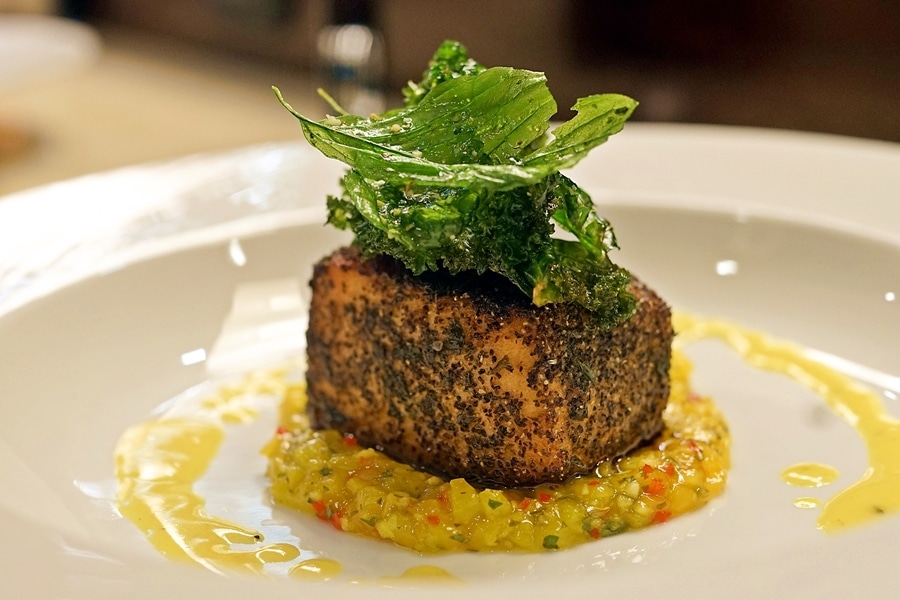 The appetizers set the stage nicely. Pan Seared Atlantic Salmon on Pineapple Chutney and drizzled with a Saffron Beurre Blanc. Immediately you begin to understand the kinda fusions they're dealing with. Seamless marriage of local and international flavors and techniques. Not contrived at all.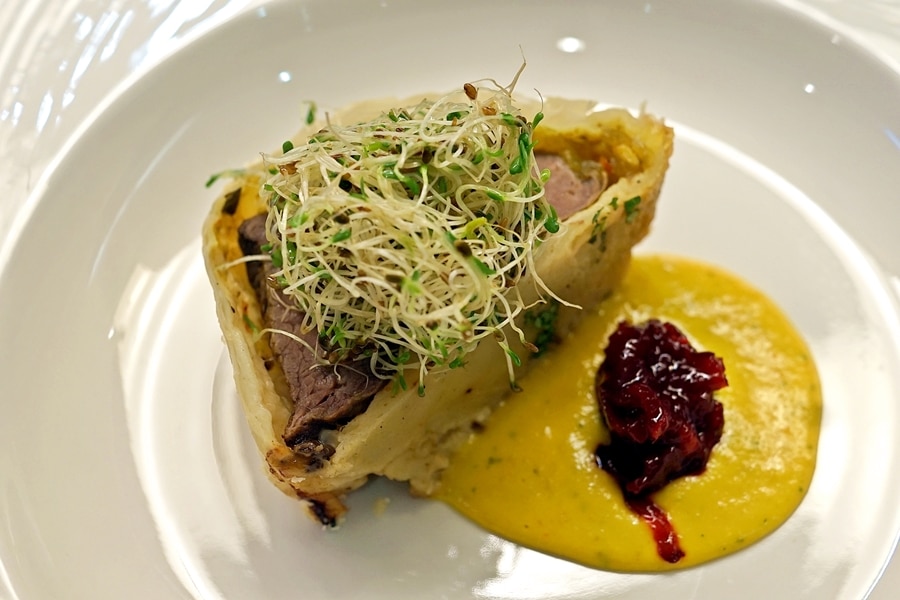 This particular appetizer was impressive from a value position. A hearty Beef Wellington topped with Geera Perfumed Alfalfa Sprouts and served with a Beetroot Chutney and Pumpkin Coulis. It's a pretty substantial portion with tender beef and interesting flavors.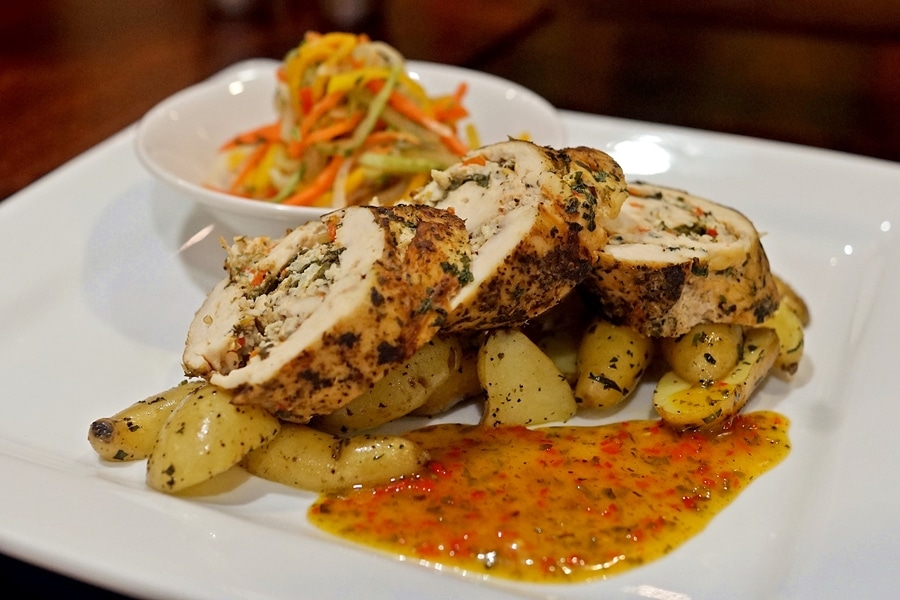 At this point, we totally got it. Out came the Chicken Balantine, stuffed with Coconut Spinach and Gorganzola on Roasted Potatoes tossed with Bandania Oil and served with Mango Gastrique and a bowl of Soused Vegetables. With it came the enchanting aroma of an old school roti shop for some reason. And a flavor just as enjoyable.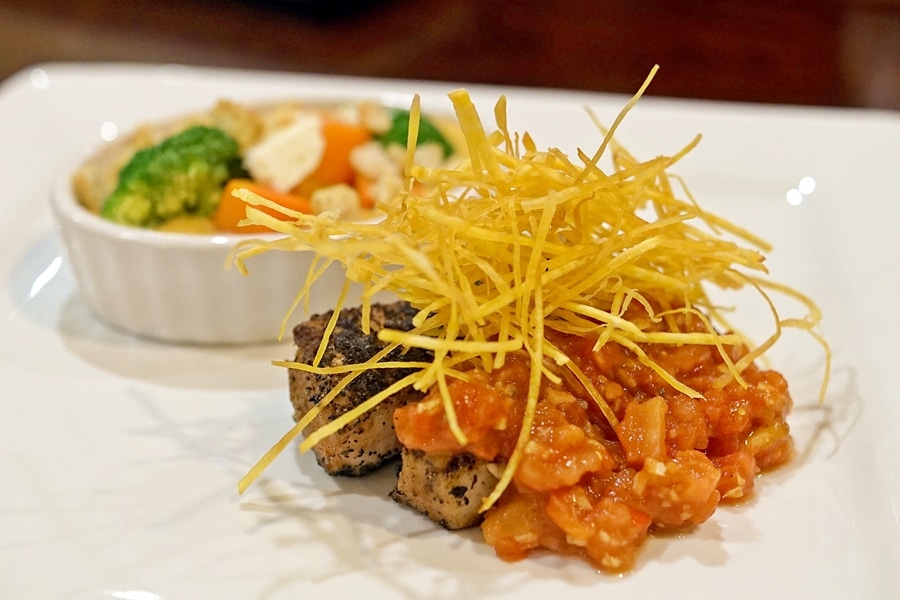 Probably the most attractive of the dishes by virtue of presentation was the Mahi Mahi. Pan seared just right and plated with a Tomato Choka Concasse, Sweet Potato Crisps on top and a bowl of Provision Fondue featuring Pot Roasted Veggies, Ricotta, Thyme and Toasted Bread Crumbs on the side. Fun to eat. Nice flavors.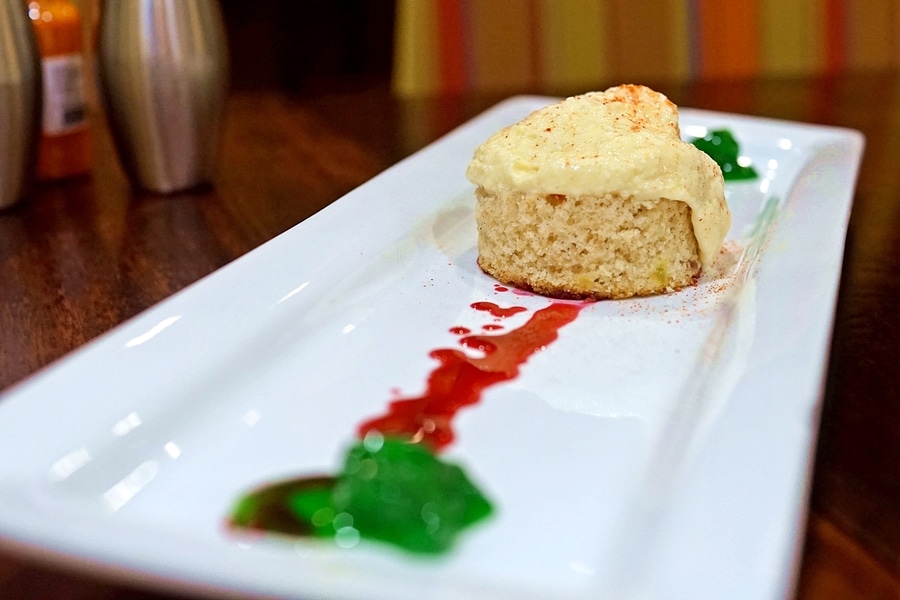 If looking at this dish gave you a brief Christmas flashback, the plan has worked. It really is Trinbago Christmas on a plate. A Warm Ginger Spiced Fruit Cake with Ponche de Creme Ice Cream and Sorrel Sweet Sauce. If a lil Scrunter was playing, we would think it was December.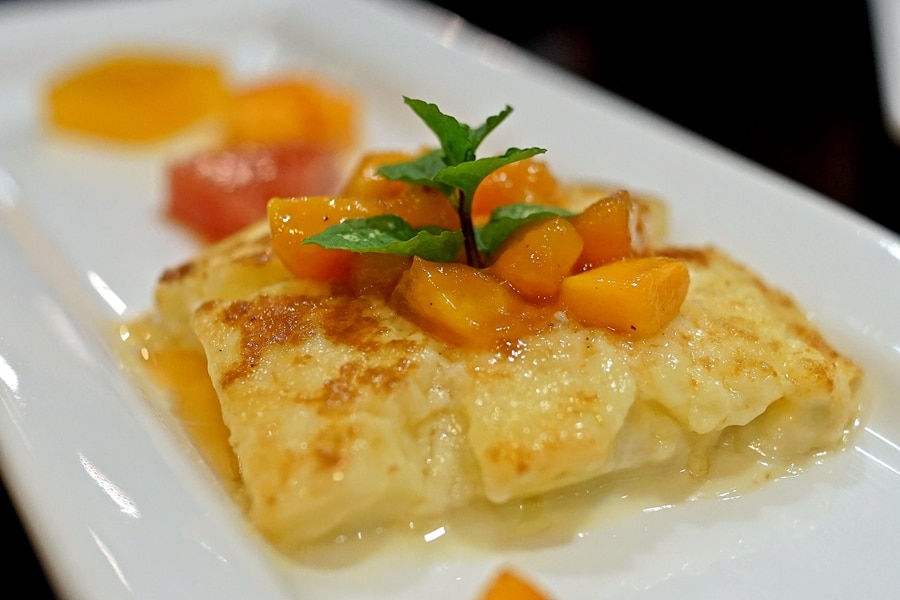 Even the Flan got a T&T upgrade. A traditional Flan layered with Guava and Passion Fruit Jelly and topped with a Sweet Mango Compote. Delicate. Flavorful. A nice, simple ending to a dynamic culinary trip.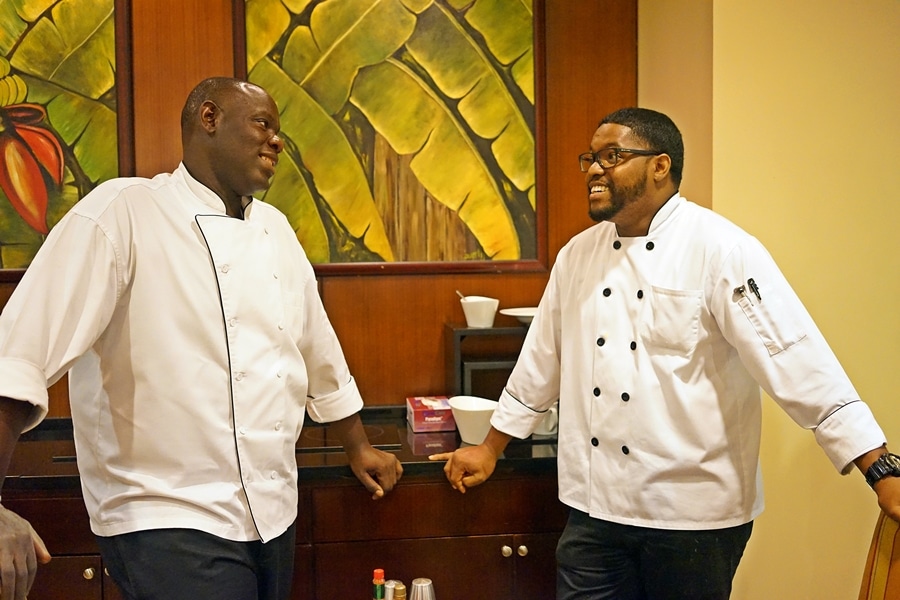 Thanks to The Marriott for having us. Chefs, it was great! Hear more about the Chefs and their work in the videos below.