The idea of being a chef in T&T is one that is slowly becoming more of a viable and accepted option as a career path. Unlike the past, the chefs of today enjoy a kinda rock star status that affords them not only sustainable income, but the respect and admiration of family, friends and the general public. Part of the Aioli story embodies this scenario.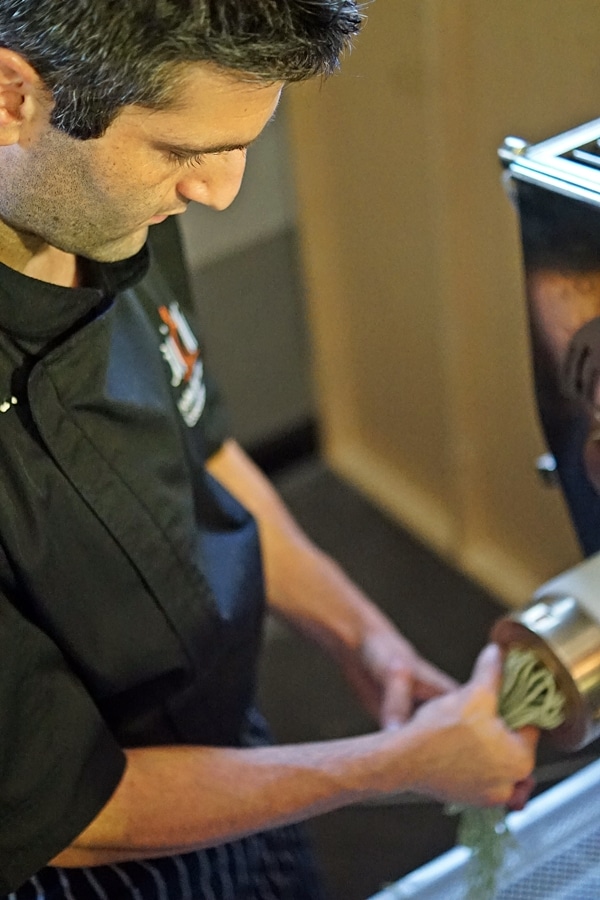 Meet Chef John Aboud, Executive Chef at Aioli. One of the high points of his story was that he was in school doing a Business Degree. Yeah… Business. But he had a passion and desire to be a chef. Dropping out wasn't an option though. The deal: Finish school, then venture into the culinary world. Well, long and short, he finished school with honors. More than just the old college try we would say. After that, he approached gathering his kitchen skills in much the same dedicated way. The result was Aioli; A cool spot with regular patrons who enjoy a fine dining experience crafted by Chef John's formal training and travels to Europe, Australia, the US and other destinations in which he worked and studied.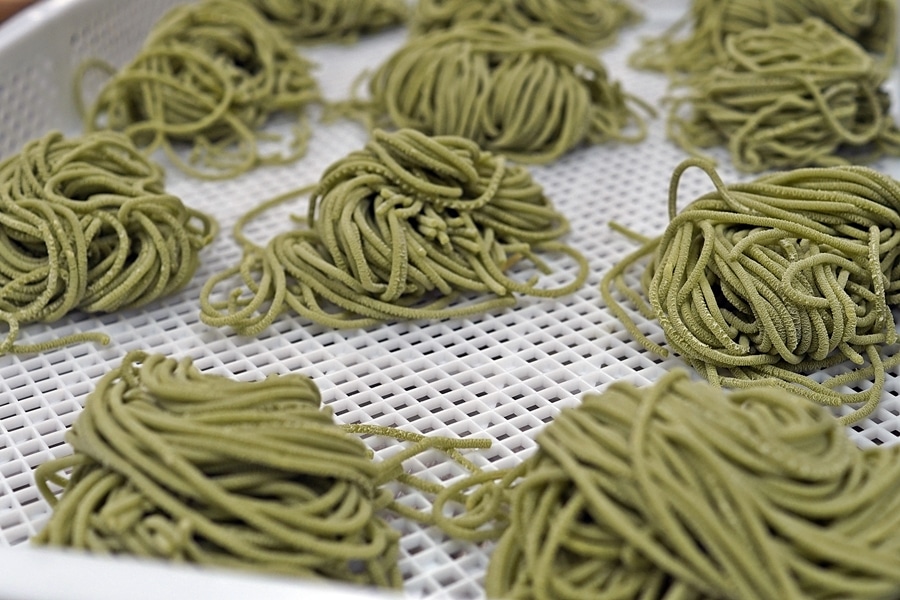 Talking to him these days, it's difficult not to notice the love he has for Pasta. So much so that he's heavily into making his Pasta fresh in house on what he calls his "new toy"; A very cool Pasta machine. All kinds and all flavors. Check out this Spinach Spaghetti above.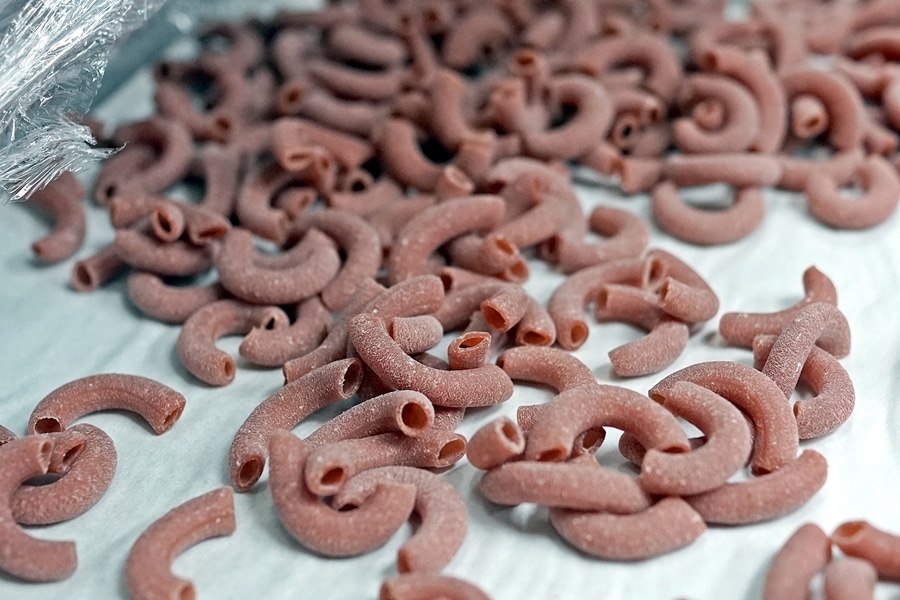 How about some Beetroot Pasta? Real possibilities right? (above)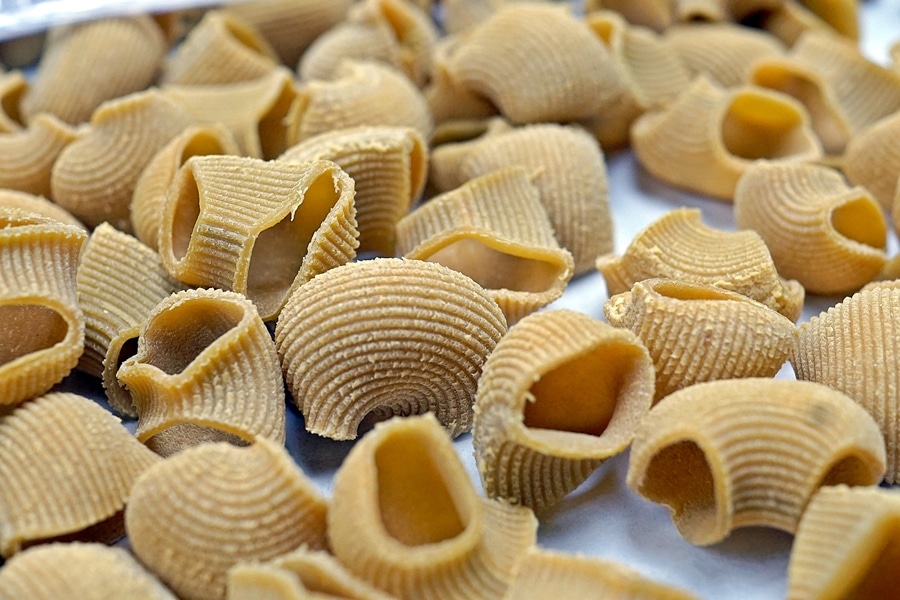 Carrot Pasta. Anything is possible when it comes to Pasta at Aioli. (above)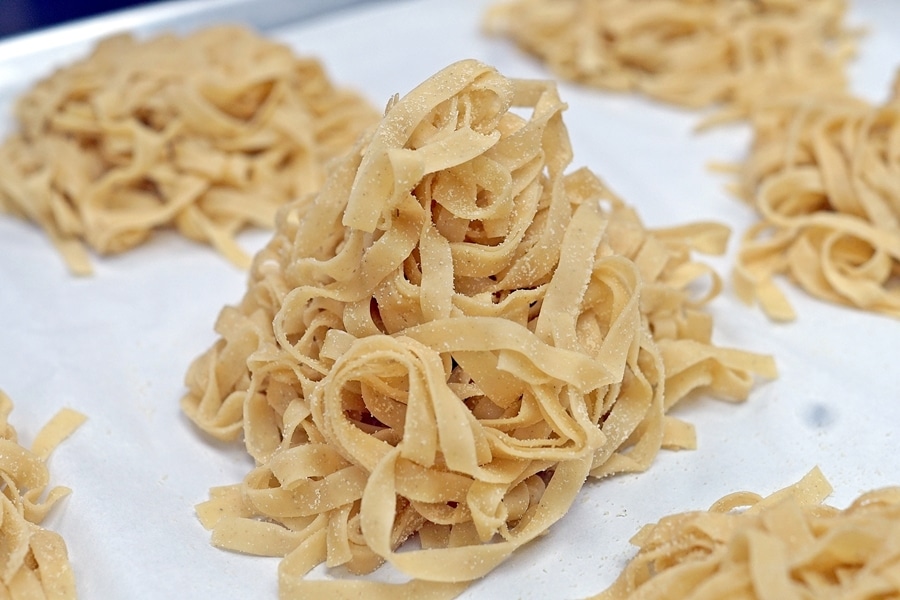 The obvious question is, why go through the trouble of making Pasta in house? Why not just buy the dried pasta? After all, iz jus Pasta right? Said nobody who has had the opportunity to enjoy a meal cooked with fresh Pasta ever! It really does make a difference.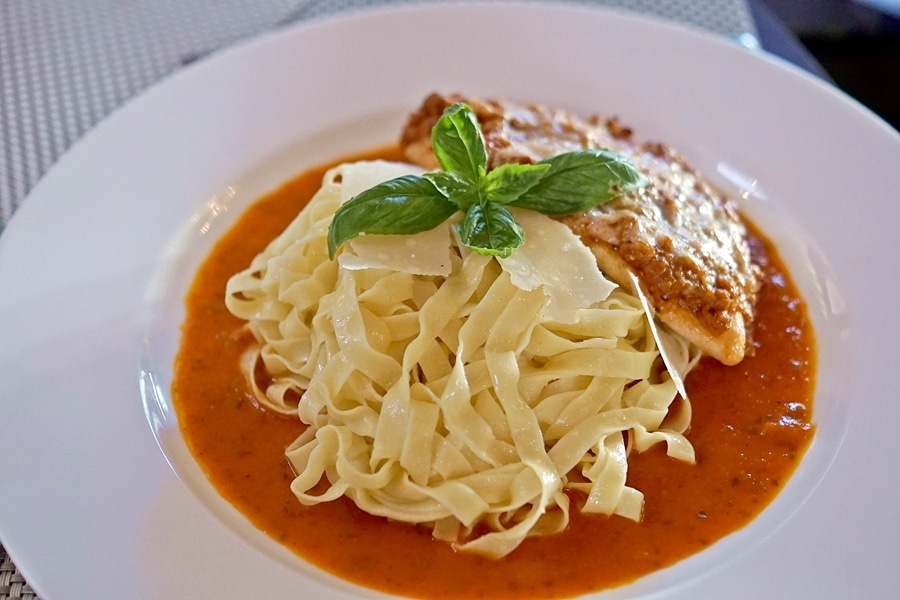 The Chicken Ragu Parmigiana on Aioli's Restaurant Week menu is a good example of fresh Pasta making a difference. A great canvas for the tasty Tomato Basil Marinara to paint flavors upon. It's also a noticeably healthy portion. Nice value option.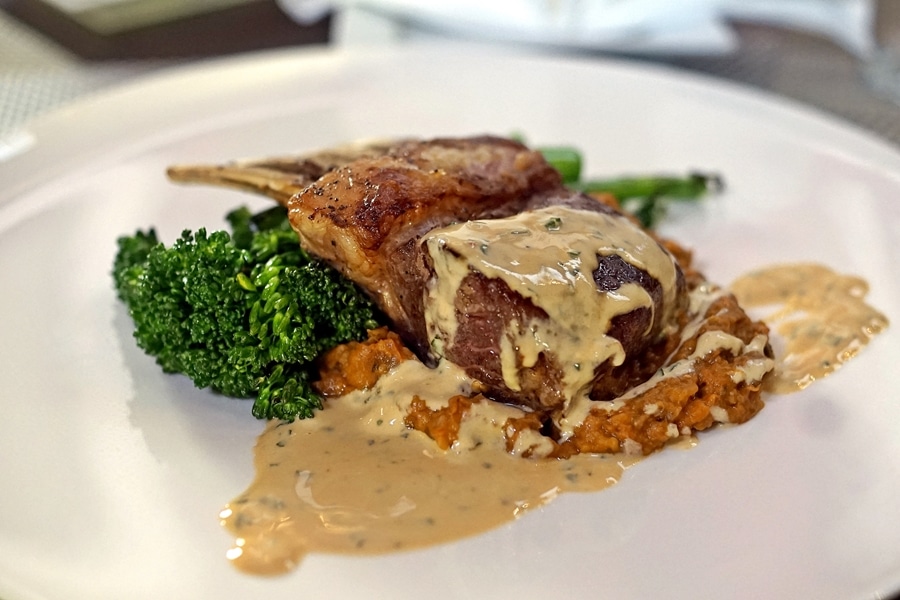 No Pasta here, but still flavor to talk about. Grilled Lamb Chops with a Sicilian Caponata and charred Broccolini, tied together with an earthy Basil Yogurt.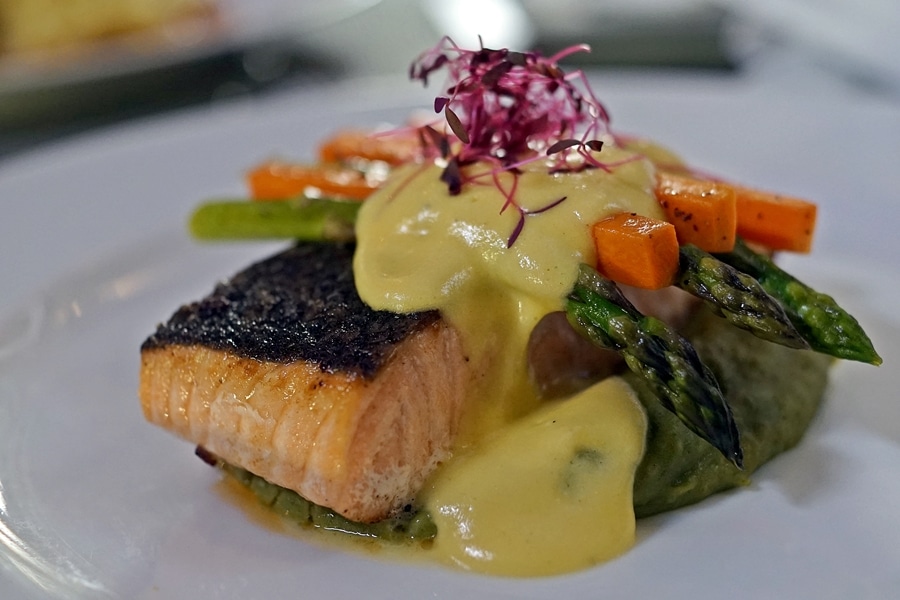 The fish option is the kind of attractive plate that will produce jealous glances around the table. Grilled Mahi Mahi on a Leek & Potato Puree, topped with grilled Veggies smothered with a Cilantro Burre Blanc. Another well executed dish with nice flavors.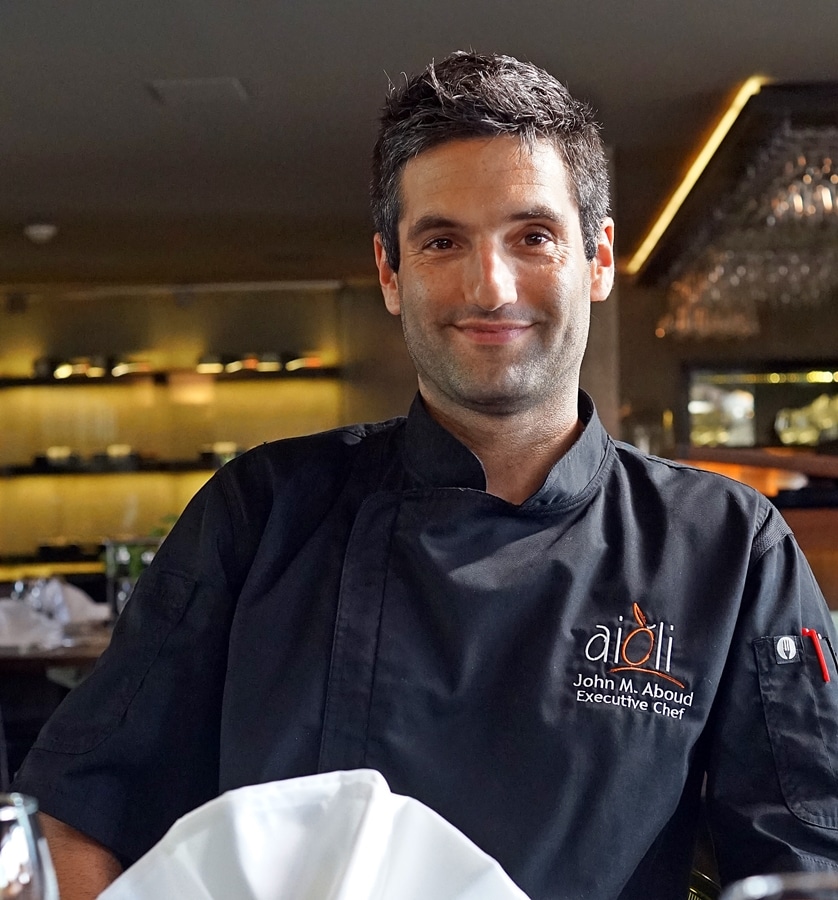 We want to say thanks again to Chef Aboud and the Aioli team for sharing some of the Lunch and Dinner items off their Restaurant Week menu with us. Check them out yourself, but first, check out the video to find out some more about Chef John and the Aioli experience.