We've had the privilege of working with all the good folks at THRTA in 2012 and 2013.
Good times when our culinary teams were going out and doing well at representing our local cuisine in international competitions. and by doing well we don't men we did ok and at least didn't place last. We mean doing well as in winning multiple medals and basically stealing the show consistently.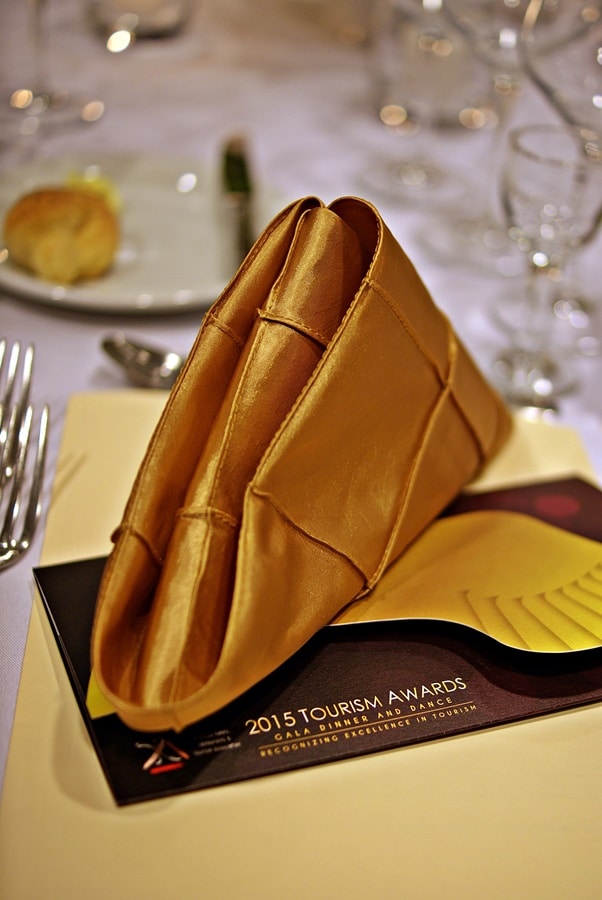 So it was an absolute no-brainer to accept the invitation to attend the 2nd Tourism Awards. on a night in which  prominent and very deserving individuals who made outstanding contributions in the industry were honoured, there were many high points. For example, Allen Chastanet's (St. Lucia's former Minister of Tourism among many other very significant accomplishments) inspirational keynote address about the role tourism can play in the development of a country. there was also a very reassuring feature address by The Honourable Shamfa Cudjoe, Minister of Tourism, in which she identified the need to stop talking about things and start getting things done. she has our support with that for sure!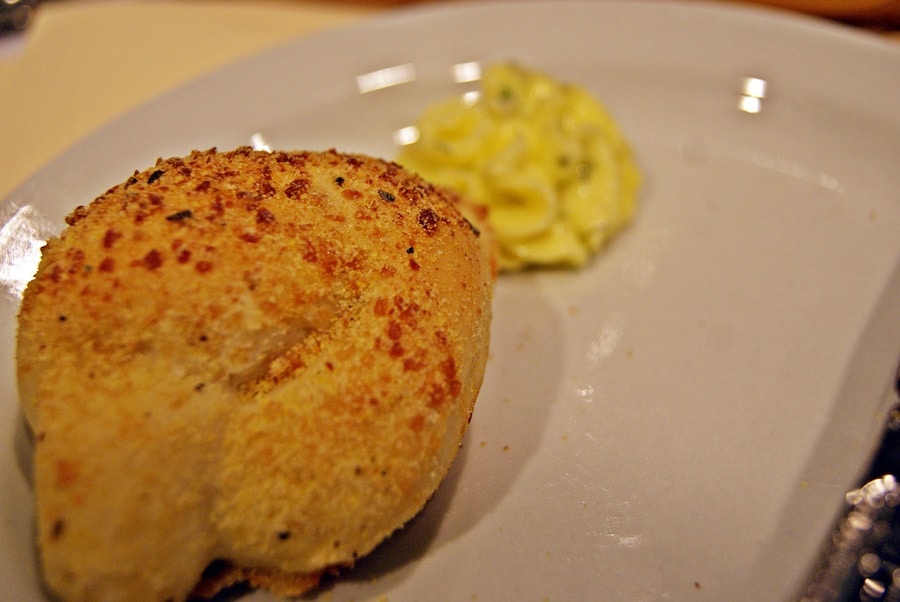 But we cyar front. as is usually the case, the highest on our list was the food. we are always most concerned about the food. and the event did not disappoint. They assembled a kinda dream team of chefs to create a spectacular menu, which was skillfully executed by the Hilton Trinidad and Conference Centre Team of Chefs. and wow! it was a lot. we didn't arrive until after the Champagne Cocktail Reception, so we were kinda bummy when we read about the offerings Chef Debra Sardinha-Metivier was listed to deliver. however, that bumminess became joy when the food started coming out.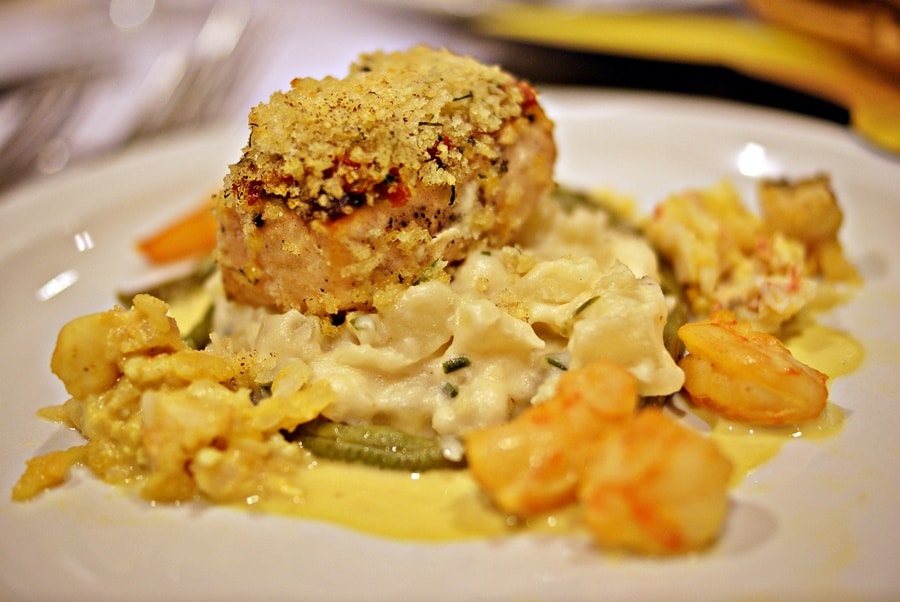 Chef Khalid Mohammed of Chaud Restaurant started things off with a herb crusted Atlantic salmon with a tomato "choka" topping. sautéed shrimp and lobster. cassava risotto, bodi, and a coconut pumpkin jus. paired with Errazuriz Max Reserva Chardonnay. the smoke flavor on the salmon was delicate, yet bold enough to be the star of the dish.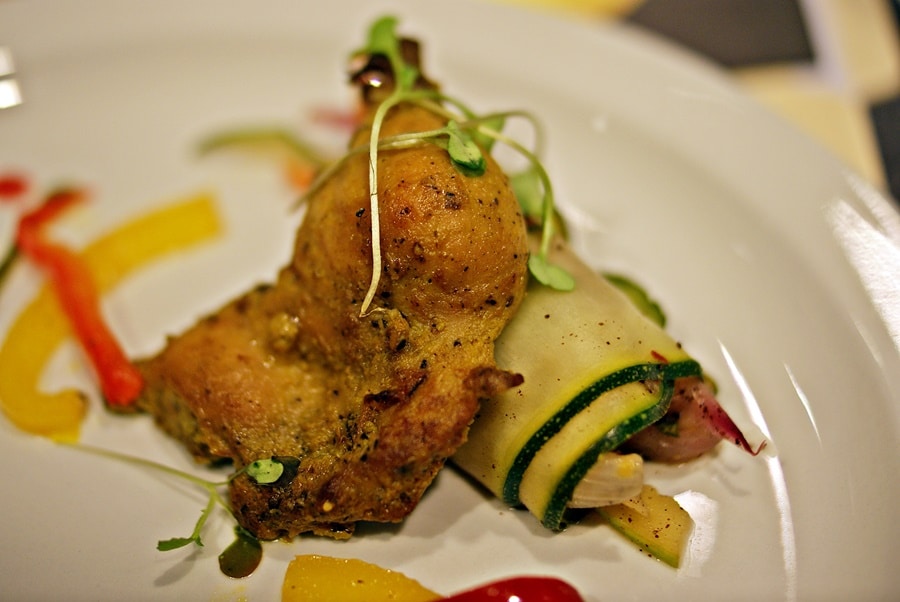 Next up was chef Raymond Joseph of Courtyard by Marriott with a pink peppercorn and tumeric glazed cornish hen. served with a bell pepper slaw, zucchini wrapped amchar marinated vegetable parcel, baby spinach pesto and indian spiced strawberry coulis. paired with Estancia Pinot Noir. subtle flavors that worked well together.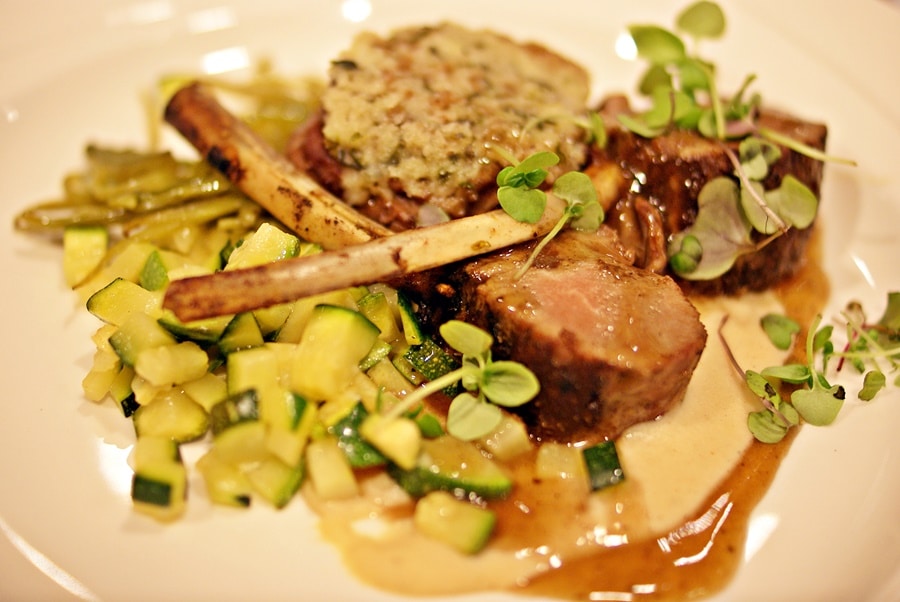 Chef Umesh Meena of Hilton Trinidad came up next with a home run. roasted garlic and parmesan crusted beef tenderloin and tamarind glazed lamb rack served with a truffle white bean puree and a chianti jus. paired with Ravenswood Lodi Old Vine Zinfandel. it put the tender in tenderloin. and the lamb was very tender and succulent as well.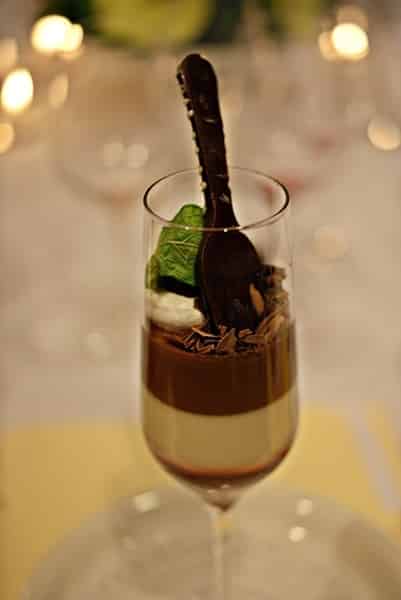 To close the show, chef Emad Adam and the Jaffa at the Oval Pastry Team dropped the curtains with a caribbean aged rum infused triple chocolate mousse, complimented by Warre's Warrior Reserve Port. yes that is a chocolate spoon. yes it was as delicious as it looks. well executed. spot on in presentation and in taste.
All in all, it was an evening of great people, great ideas and great food. we were particularly excited with the conversation about how our diverse culinary landscape can attract people to our shores. this is something we have always believed in. it's one of the reasons we began blogging about food in 2008. we think the trinbagonian perspective on food is one of the most unique and we feel a sense of pride showing it off. so here's to a year of excellent work well rewarded and looking forward to another year of rapid, positive growth for tourism, food and beverage and the hospitality industry, as well as all the stakeholders who make these industries prosper.