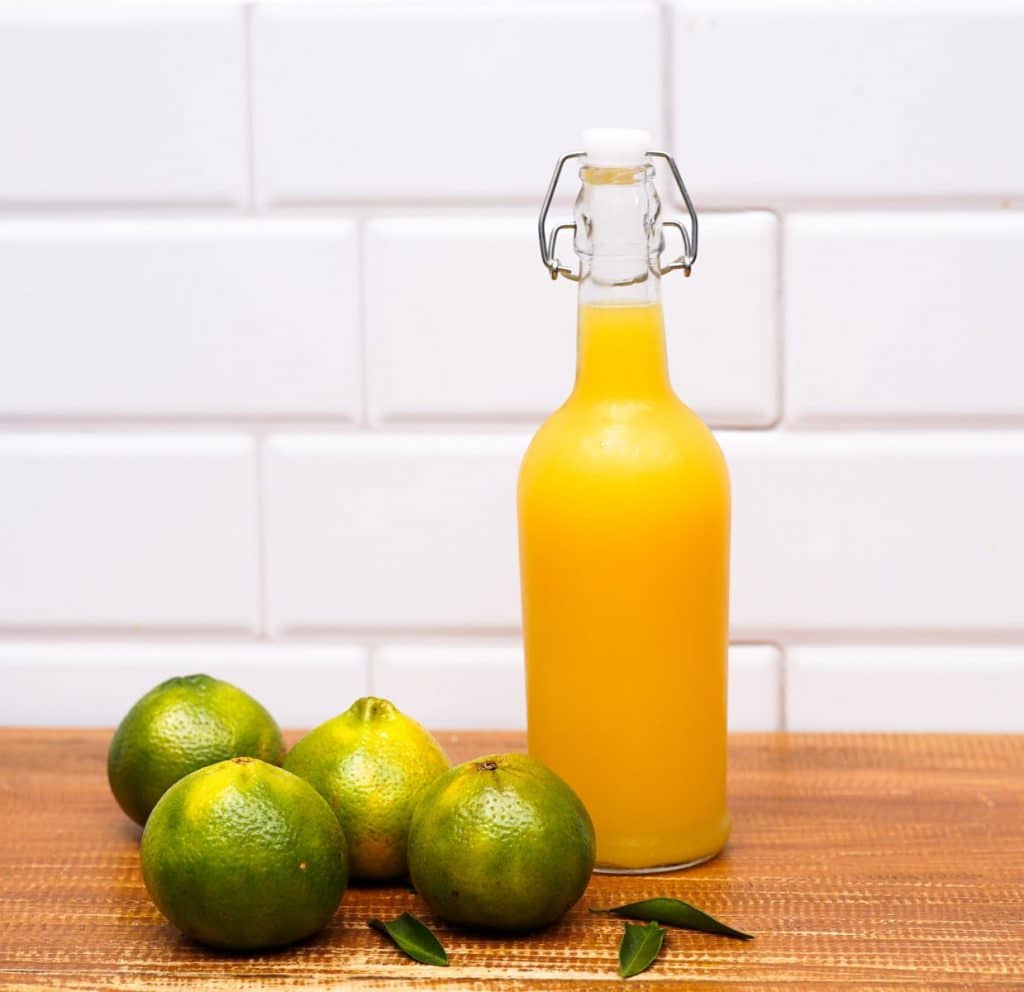 Portugal… Pruttygal… Pootiegyal, whatever you call it.  Its in season. And the cocktail possibilities are endless! We got our hands on the yummiest, grafted portugals ever (thanks, Mr Edward :)) and went to work building drinks while under the influence of its rich, balmy aroma.
Portugal's sweet citrus profile allows for an incredibly broad range of flavor combinations and drink mixing options. Not to mention, its natural "anti-hangover" properties. All thanks to the fruit's active enzymes and rich vitamin content. Here are a some easy breezy Portugal Cocktail ideas to get you started… And once you do,  experiment with other alcohols as well. Try vodka or gin  instead of rum… and don't be afraid to mix things up, even if you decide to opt out of alcohol.
(Pro tip: the best way to juice these babies are with a good old fashioned orange juice squeezer, yep… the manual type. Saves you the time spent cleaning that fancy juicing appliance as well as wastage. I learned this the hard way and had to strain out all the perfectly good portugal that was still left in the collection trap. Just cut the unpeeled Portugal in half as you would an orange (horizontally, or perpendicular to the natural separation of the pegs) place over your juicing apparatus and turn downward.)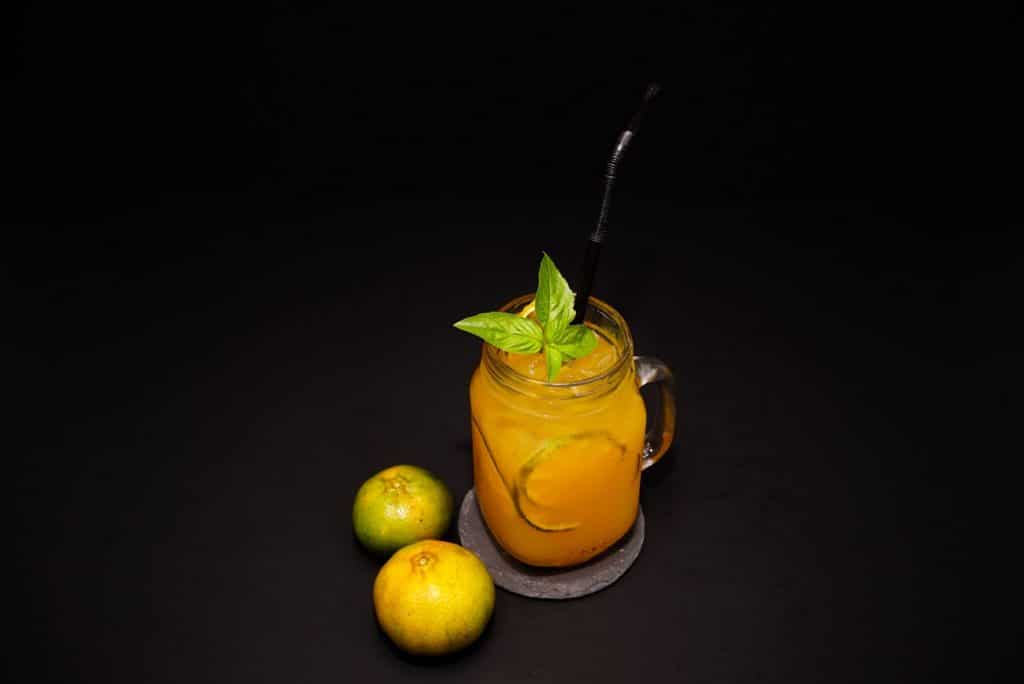 Portugal Basilade (Mocktail)
1 cup Freshly squeeze Portugal Juice
1 handful fresh basil
5 Dehydrated Portugal slices for garnish
Simple Syrup
Ice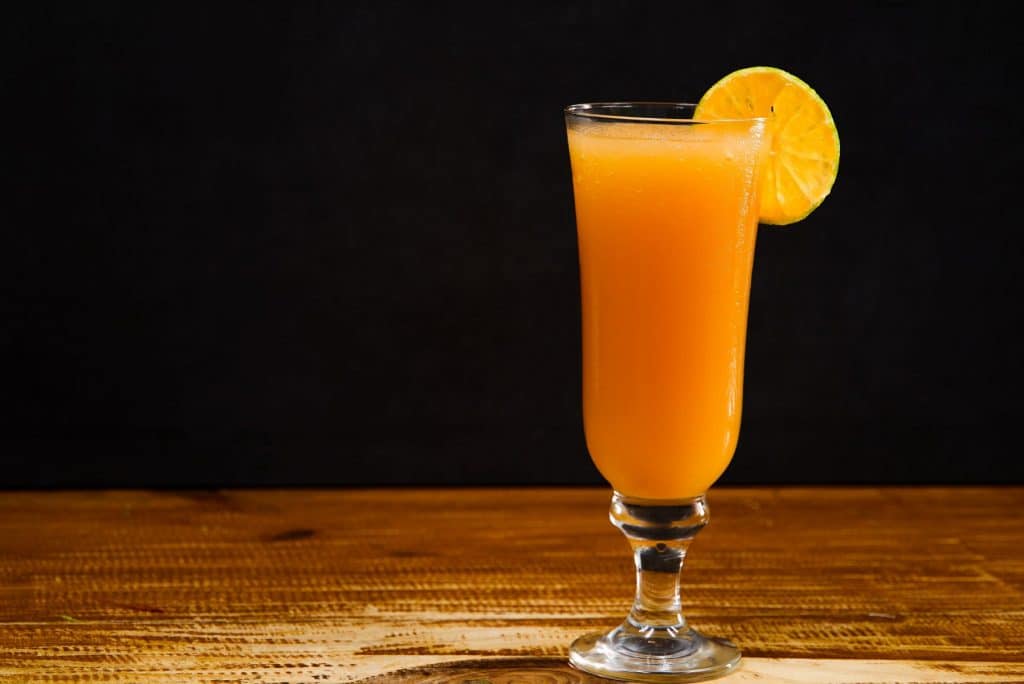 Portugal Daiquiri (Frozen)
1 1/2oz Gold Rum
3/4oz Triple sec/Cointreau/Grand Marnier
1/2 Frozen Portugal Juice
1/2oz Simple Syrup
Portugal slice
Combine ingredients and blend together. Garnish with a cherry and a slice of Portugal.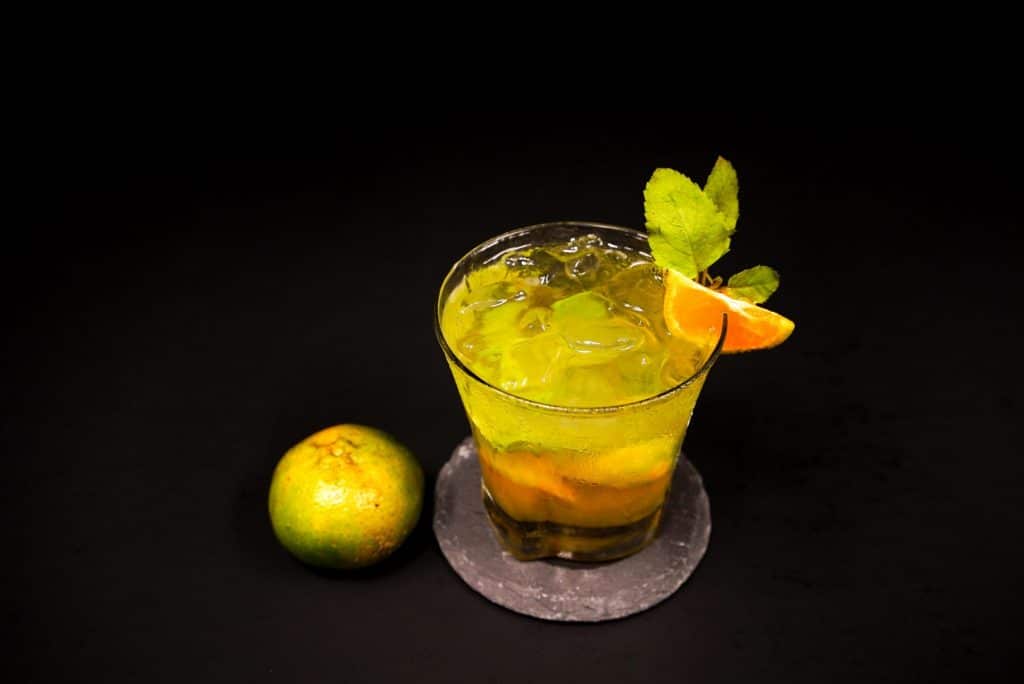 Portugal Mojito
1/2 Cup grafted Portugal Wedges
1 Handful of Fresh Mint
2 Teaspoons Raw Cane Sugar
2oz spiced rum
Ice
1/4 Cup Freshly Squeezed Portugal Juice
Dash of Amaretto , if desired
Portugal Curls/Wedge and Mint for garnish.
Place portugal pulp, wedges, mint and sugar (or simple syrup) in a glass and muddle together.
Add rum and swirl a little to dissolve the sugar.
Add ice.
Add portugal juice and top with a splash of soda
Garnish with peels, wedges and mint leaves.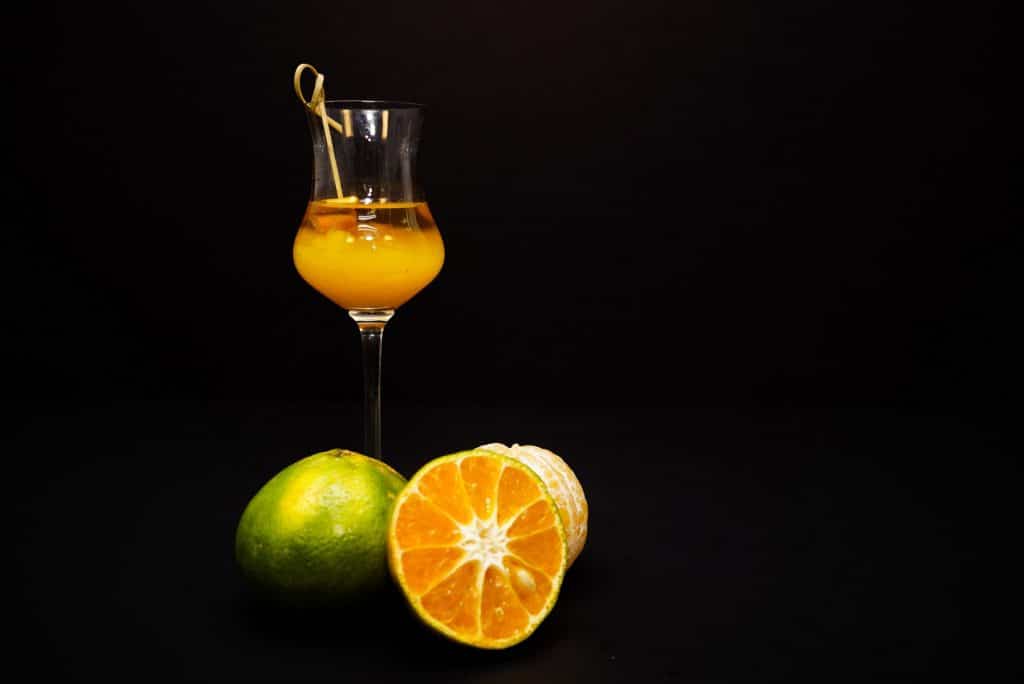 Audrey (Up)
2oz Premium Dark Rum
1 Small Scoop Basil-Spiced Portugal Sorbet
Portugal peel
Audrey (On the rocks)
2-3oz Premium Dark Rum
1 Large Scoop Basil-Spiced Portugal Sorbet
Ice
Portugal Peel/Dehydrated Portugal Slice/Basil for garnish.